When TikTokers and content creators Ayn Bernos and Rica Salomon announced the coming of their makeup brand Kayu Beauty, we couldn't help being intrigued. Because aside from being popular content creators, the team consists of a professional makeup artist (Rica), a makeup enthusiast and content creator (Kai), and an average makeup consumer (Ayn), whose different insights into makeup almost guarantees an excellent product. The buzz around their first launch last February 2022 was undeniable proof, and we can only see the brand growing from here.
In an exclusive interview with Preview, the Kayu team shared the inside scoop on their journey, and everything else you need to know about the rising beauty brand.
The name Kayu was derived from the word kayumanggi, which translates to tan in Filipino. This idea stemmed from Ayn, the brand's CEO, who wanted to incorporate her advocacy about championing morena complexions into the brand and cater to their beauty needs. The name also references the word "kayo," which implies that their products are for everyone.
For Kayu Beauty's first launch, they released a lipstick line called Kayu Kiss. The product promises a moisturizing but soft matte finish, and comes in six wearable shades for every occasion. It's also budget-friendly at 349 pesos apiece!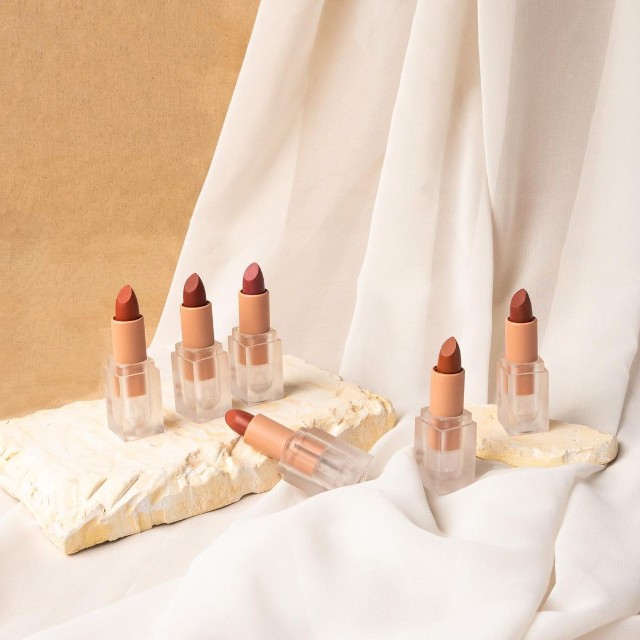 How Kayu Beauty started
According to Ayn and Rica, they were the ones who jumpstarted the vision for Kayu Beauty, but they later realized that they could not do it alone. "We needed to onboard more people with specific skills that could help us turn Kayu Beauty into a reality. JR Rodriguez and Landamme Vivas were both recruited at the same time—and in the middle of the year, we learned that we needed someone who had the creative vision and who also loves makeup to complete the team—that's when we recruited Kai [Javier]," shared Rica.
ADVERTISEMENT - CONTINUE READING BELOW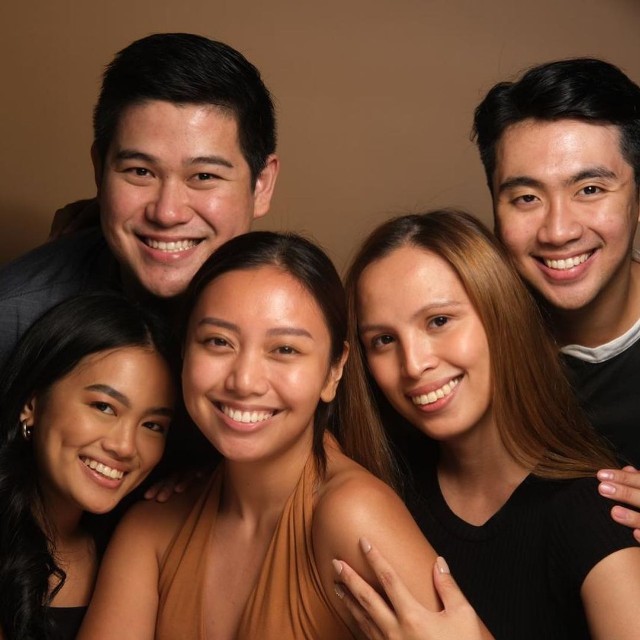 The Kayu Beauty team
When asked about the experience of working with each other, the Kayu team expressed how grateful they are for each other. "As a long-time solopreneur, I cannot imagine a better group of people to start a business with," Ayn said. "We really complement each other and respect each other's expertise. I think it's rare to have five people to have the same level of commitment to a project, but somehow it happened for us."
Of course, challenges are present, especially with their busy schedules and unplanned obstacles. Rica admitted, "We were supposed to release a few months ago but several things delayed the launch like lockdowns, Ayn joining MUPH, me undergoing breast augmentation surgery, and 3/5 of the team getting COVID.
"It was really funny because we just kept pushing and delaying the launch until, voila, it's February 2022! But even so, these delays only helped us strengthen and improve our brand and products more because we were able to rebrand when Kai was recruited at the end of 2021."
Landamme added, "We survived endless meetings, prototypes, testing, brainstorms—you name it! It was all worth it especially when we completed our team last November 2021. I'm really proud of the division of roles in our team primarily because we have strengths that we never knew would be a perfect fit for the entire Kayu team. Special mention to Kai because she was the missing piece that we were looking for, for months!"
ADVERTISEMENT - CONTINUE READING BELOW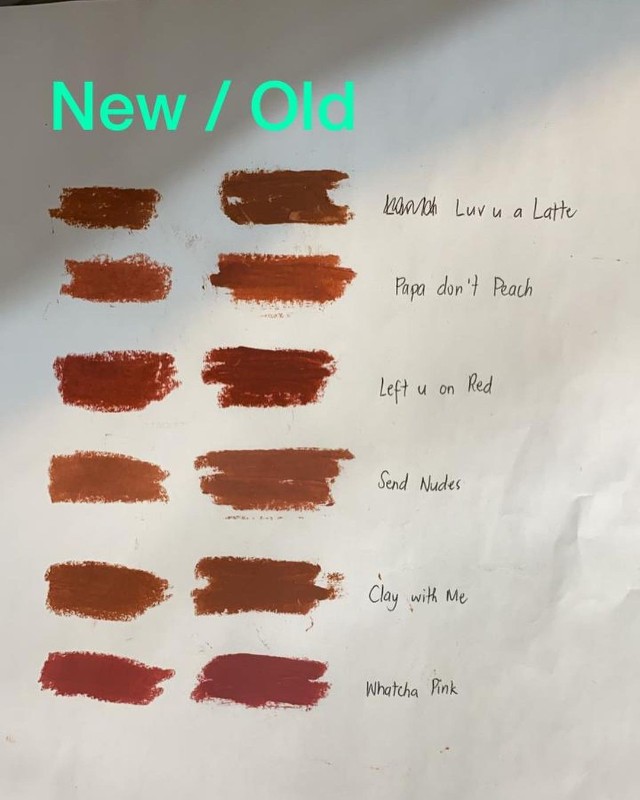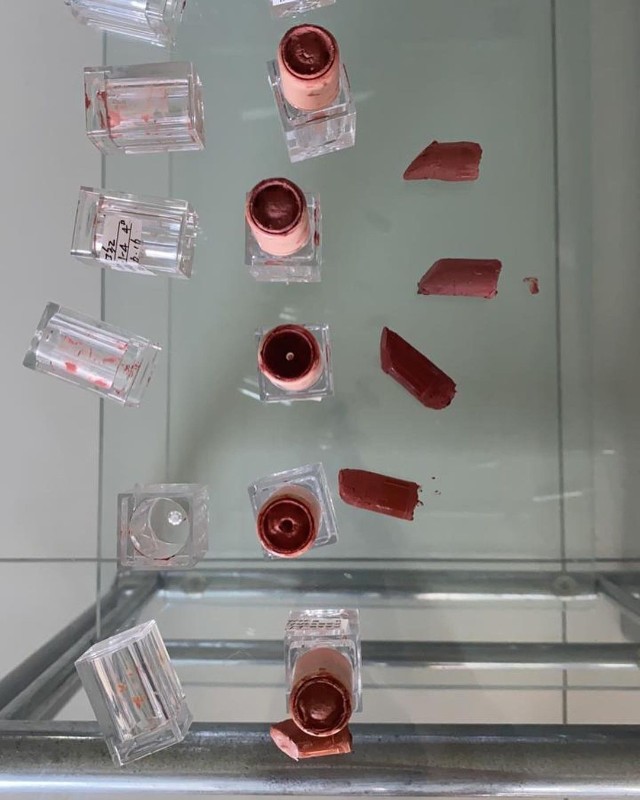 ADVERTISEMENT - CONTINUE READING BELOW
Kai may be the only gen Z member in the group, but she couldn't be happier to be onboard. "Although I'm the youngest on the team—I'm yet to graduate from college—I love how we all treat each other as equals on the team. We're very open to each other's suggestions, feedback, and we all have our own strengths, so it's been great," she told us. "I've only been in Kayu for three months but I saw how much dedication everyone else put in the team even before that!"
ADVERTISEMENT - CONTINUE READING BELOW
The team members all have different strengthsm which allow a great dynamic to flow, and they even consider their chemistry as "perfect"—and it definitely shows. All of them are very hands-on with their business and don't stick to just one specific role. For example, Ayn is the CEO but she also tackles copywriting, branding, and marketing.
Rica shared, "Ayn and I were actually passing the CEO title to each other because we both know that none of this could have happened without each other. But we both decided that it was best she serves as the CEO of Kayu Beauty as the branding and name itself was her idea."
With that, Rica took the role of COO and she is the head of product development and logistics. Kai is the creative director and has designed everything from packaging, typefaces, and social media posts. Landamme who is a graduate of IT, is the CTO. They manage the website, e-commerce platforms, and daily operations of the brand. JR, on the other hand, is Kayu's CFO, handling all finances as well as administrative and legal work. They also come together in their headquarters when packing orders.
ADVERTISEMENT - CONTINUE READING BELOW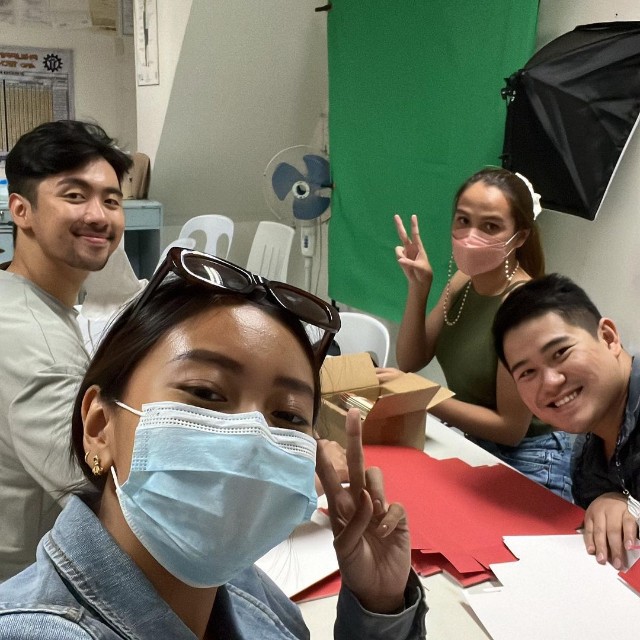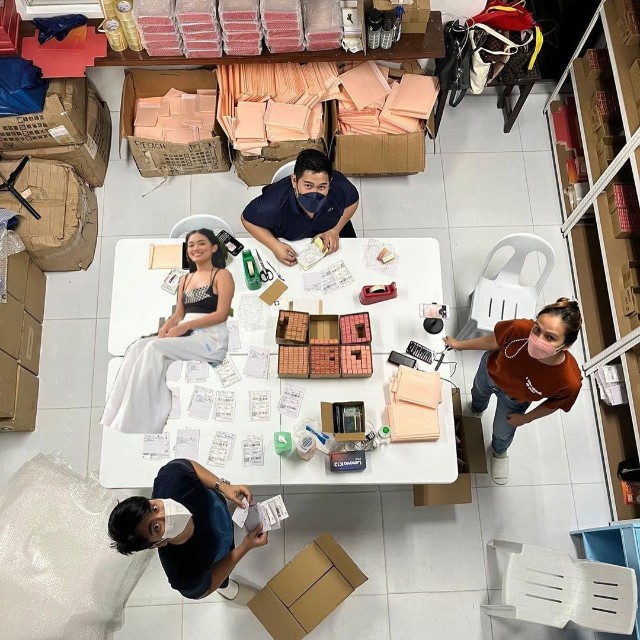 ADVERTISEMENT - CONTINUE READING BELOW
Ayn also expressed her thanks to the CEO of Colourette Cosmetics, Nina Dizon, for the support she's given her and Kayu. "My biggest takeaway from Nina is how transparency as a brand owner can play a role in business growth. I personally enjoy watching her behind-the-scenes videos of Colourette, and as a consumer it made me want to support the brand more. Gone are the days when entrepreneurs needed to be perfect. Today we need to be personal, reachable, and willing to accept feedback," Ayn said. Needless to say, the mutual support between the two brands is a refreshing sight!
The Kayu team's favorite Kayu Kiss shades
It's evident that Kayu's founders put their heart and soul into creating the perfect shades and formula. So, if you're thinking of getting some or all the lippies, there's no better people to ask for recos from the Kayu girls themselves.
Rica's favorite is Watcha Pink!, a classic pink hue. "I am a big fan of pink lipsticks and the color pink in general. I am so proud and happy to have created a shade of pink that looks flattering on all skin-tones," she revealed.
ADVERTISEMENT - CONTINUE READING BELOW
For Ayn, it's Luv U A Latte, "simply because I love my warm brown tones and bronzed looks."
As for Kai, she adores Send Nudes. "I love doing all kinds of looks so I love all! But if I were to choose just one, I'd go for send nudes since it's bagay with any look," the TikToker explained.
ADVERTISEMENT - CONTINUE READING BELOW
Kayu Kiss in Luv U A Latte, P349, KAYU BEAUTY, Lazada
For Kayu's future plans, they hope to branch out to bigger projects like skin tints, concealers, and more once they've received the trust of their consumers. So far, so good! Soon, Kayu may just become your go-to place not just for makeup but for everything in your daily routine.
Kayu Beauty is available online on Lazada and Shopee.
Related Stories from Preview.ph
Hey, Preview readers! Follow us on Facebook, Instagram, YouTube, Tiktok, and Twitter to stay up to speed on all things trendy and creative. We'll curate the most stylish feed for you!