It would be really difficult to miss a face like Kathryn Bernardo's. She's exceptionally pretty, to state the obvious, but her visage is everywhere simply because she's been everywhere. Throughout a career that's almost as old as she is, the box-office record-breaker has added numerous titles in her filmography, posed for several publications and endorsements, and has had waves of people squeeze themselves into her fanbase.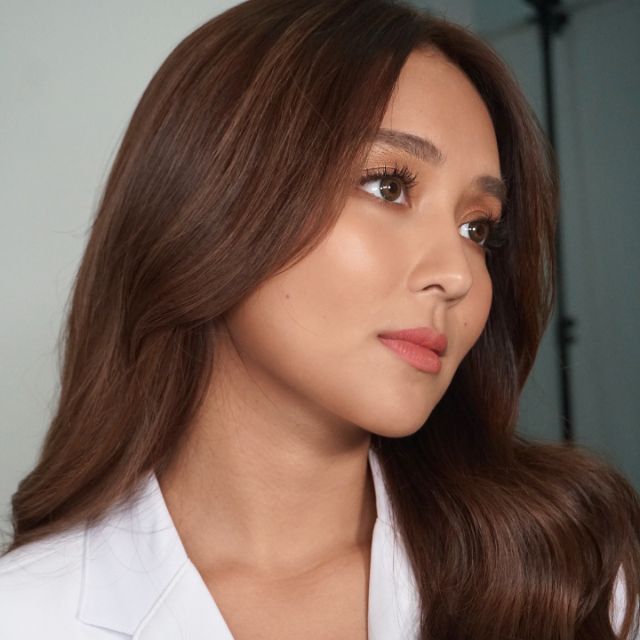 ADVERTISEMENT - CONTINUE READING BELOW
We all start from somewhere, though, even queens who've reigned long enough to retire their proverbial crowns. That's where we find a seven-year-old Kathryn, waiting for her turn to shoot scenes for an alcohol brand's TV commercial. Her mom would be nearby, as she's left in the glam chair of Denise Ochoa, her makeup artist that she would eventually get to know as Ate Den.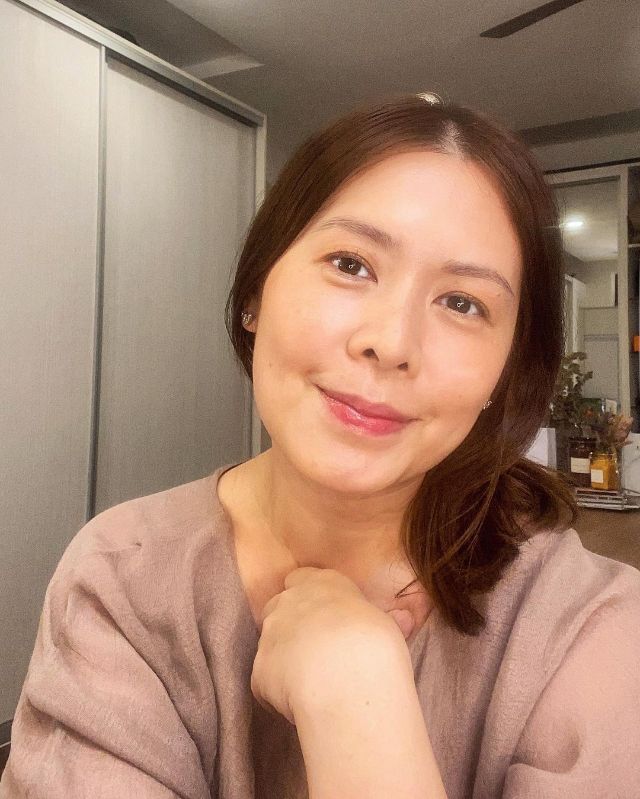 Several things may have changed alongside Kathryn's coming-of-age, but her Ate Den was one of those figures who've stayed constant. Denise's skills with a palette and a brush are typified by "fresh" and "natural" looks, and in the case of the ex-teen queen, it was all about making her appear her best and truest self championing morena beauty. The results, we say, are nothing but a pleasure to look at.
Read our exclusive interview with Denise below to find out what it was like watching a star like Kathryn grow up.
Preview Exclusive: Denise Ochoa on Being Kathryn Bernardo's Trusted Makeup Artist
Describe the first time you and Kathryn met.
"I first met Kathryn in a TVC (TV commercial), when she was about seven years old. Back then, I was doing a lot of print ads and TV commercials (I was part of a production team or the key staff of a production house.)
ADVERTISEMENT - CONTINUE READING BELOW
"I remember telling her that I found her so pretty, [that] she was so beautiful, and I [thought] that she would become an artista when she got older. But she would say 'no', and I would always tease her. I remember [that] she even told me that she was so into makeup [already] at just seven years old.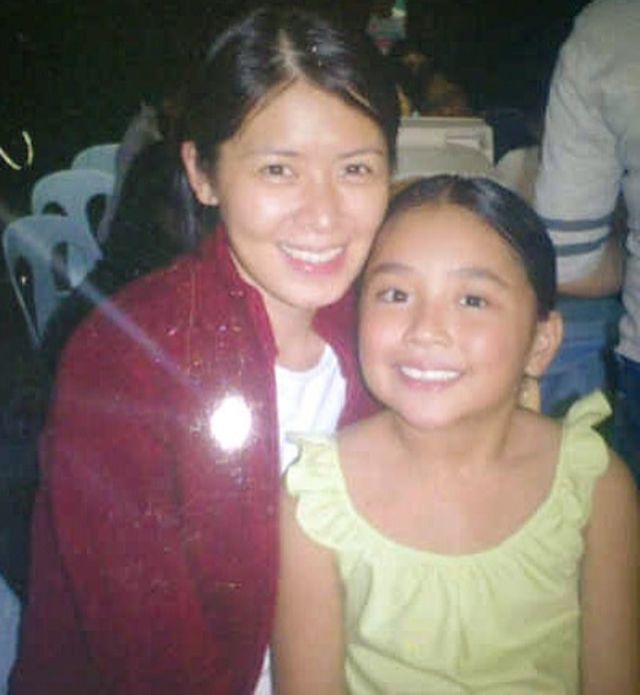 ADVERTISEMENT - CONTINUE READING BELOW
"I remember making her sit on my lap because she was so cute [and] her eyes were so expressive. And she was so friendly to me. I also hit it off nicely with Tita Min [Bernardo], her mom, 'cause we were already chatting a lot [in the time] between set-ups."
How did you end up working together? How long have you been working together since?
"She was doing a lot of commercials and print ads, and I would be the makeup artist for the shoots. She became really familiar with me. Even when she wasn't the lead [in the shoot], she would end up staying on my makeup chair. Her mom trusted me already so she let me spend time with Kathryn in between takes, or she would just leave Kathryn in my station. We became kind of close during that time, even when she wasn't an artista yet. We worked [on] several projects, starting when she was six or seven, until she was nine years old.
ADVERTISEMENT - CONTINUE READING BELOW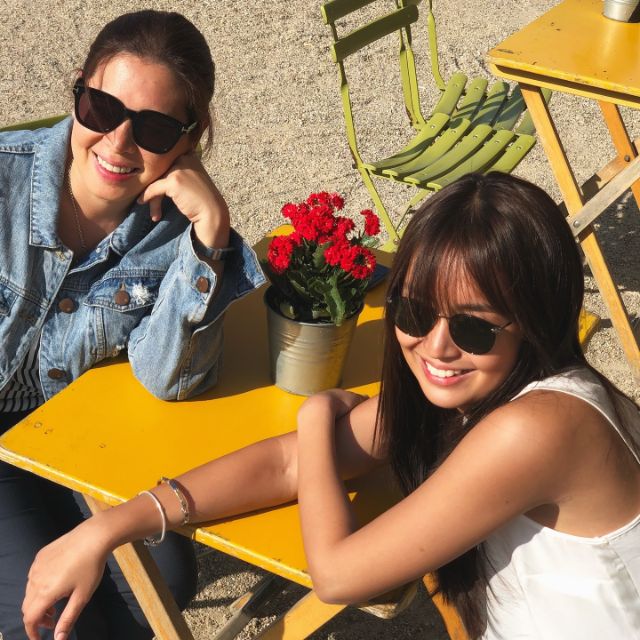 "I think since that time, we've been working together, tuloy-tuloy until today. When she was playing the [younger] version of a certain lead [in] a soap opera, they would sometimes consult [with] me if I [thought what] they were doing [was] the right thing, or if they were working with the right people. When she was [playing Mara] in the series Mara Clara, I think they were given the chance to request [for] a makeup artist for their own glam teams, and luckily, they remembered me because of our previous encounters. When she had important roles in ABS-CBN, she started to request for me. I think we've worked for more than 15 years... Kathryn is 27 so, actually [it's] almost [been] 20 years."
ADVERTISEMENT - CONTINUE READING BELOW
How would you describe Kathryn as a client? How has working with Kathryn impacted your career as a makeup artist?
"She's very easy to work with. I would say I'm familiar with Kathryn in terms of how she works, her [preferences with] how she looks, [and] the people she likes to be with. I think she's very professional, and she's also very considerate with everyone around her. She makes sure that everyone is treated well.
"She's just shy... she's not the type of person [that] would just say 'hi' to everyone. I remember her being hesitant to do that because she [didn't] want people to think that she's assuming everyone knows her. So, sometimes, if [she were working with someone else for the first time,] she would probably appear to be timid and shy. But eventually, she [will be] open to collaboration.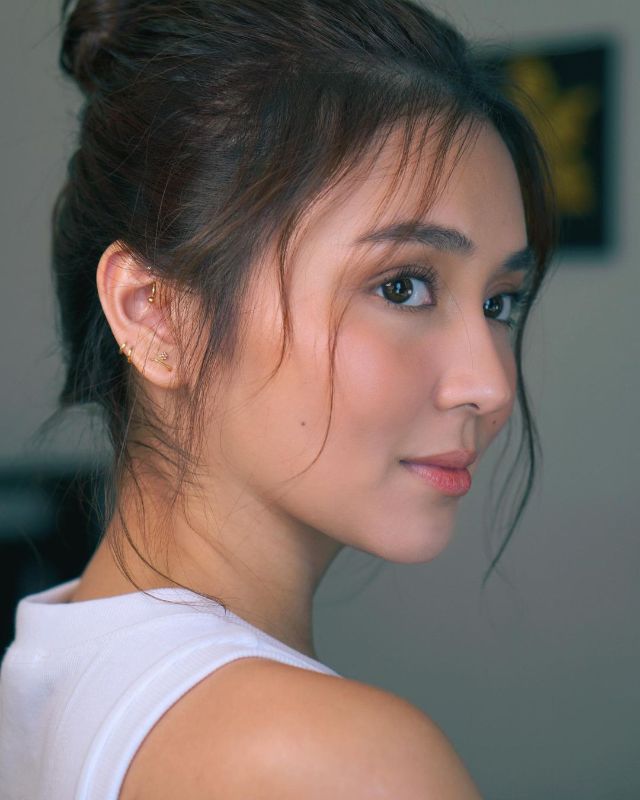 ADVERTISEMENT - CONTINUE READING BELOW
"I think she's very collaborative, and she's open naman to new ideas. But, I really think that she's careful with what she chooses. Once you get to know her [preferences], she's very easy to negotiate with. She knows what she wants as a client, I think she knows the directions that she wants to go to. She's very open [and] very expressive with what she wants.
"[Working with Kathryn has] actually impacted me in many different ways. In the different stages of our working relationship, I would say that we have complemented each other positively. I think she matured not just physically, but also mentally and emotionally. We basically witnessed her become the woman that she is now, [basking] in the limelight. She was our perfect muse to promote love for Filipina beauty. Being recognized as a makeup artist who loves to enhance morena beauty, that really meant a lot for me because it wasn't really appreciated before. Parang [now], a lot of people [are starting to] embrace their skintone, and I think it helped a lot that Kathryn was my muse to bring out that kind of look.
ADVERTISEMENT - CONTINUE READING BELOW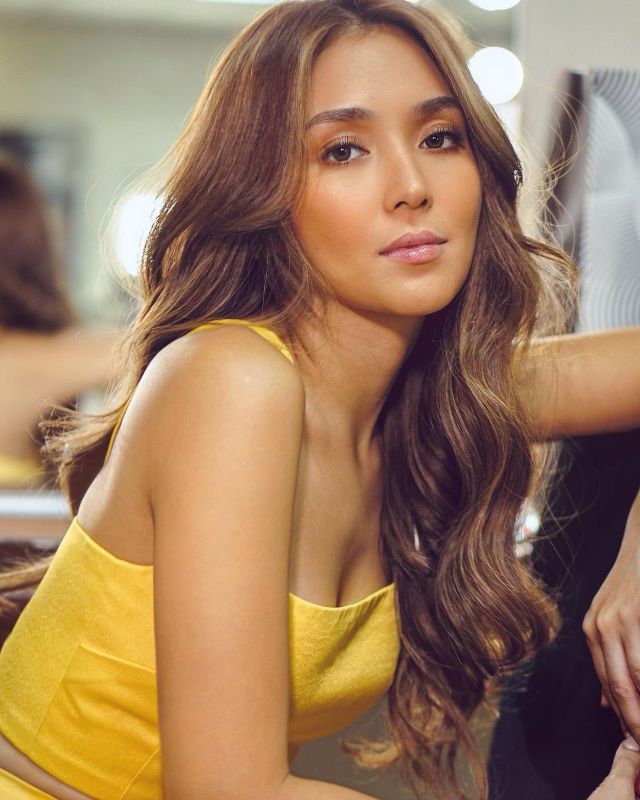 "When she was the 'Teen Queen', I was a makeup artist [for 10 years already], and I think a lot of people [branded] my work as 'natural' and 'glowing' makeup, or 'no-makeup' makeup. It became more known because she was the perfect muse to promote that kind of look. I think that was the time when social media really started booming, so word spreaded around faster; hence, I, along with the other people she worked with, got recognized by more people. At the same time, it has also helped me to always be conscious about how we influence each other, especially the young ones. I think being in this position really [entails] a great deal of responsibility with what we put out. With that, I actually make a conscious effort to always be grounded.
ADVERTISEMENT - CONTINUE READING BELOW
Related Stories from Preview.ph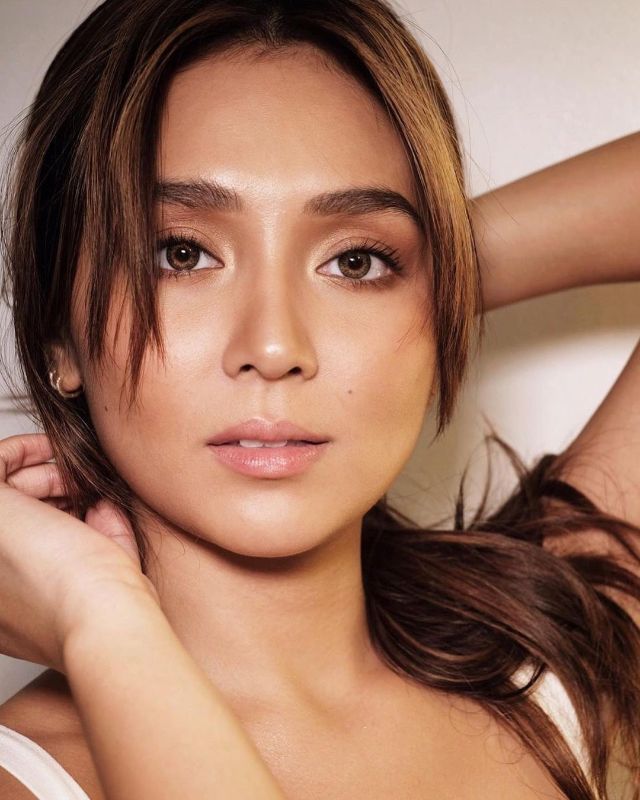 "Also, I'm very happy that it keeps me wanting to update my [skills]. Since Kathryn has so many shoots, the clients that we cater to have a lot of requirements that we need to fulfill, so I always make sure that we deliver what is asked for. That makes me want to always learn something new, so that we can always keep up and deliver, and if possible, exceed expectations. Being her makeup artist helped me [to] always [be] on my toes. I think [it] has worked in my favor, and I'm thankful for that."
ADVERTISEMENT - CONTINUE READING BELOW
As her makeup artist, what can you say about her personal style/aesthetic?
"I actually really, really love Kathryn's aesthetic, especially now. She has embraced everything about her. I think she knows how to play [with] her features very well. Before, I could tell that she wanted to have lighter skin, because whenever I would put the correct skintone of foundation on her, she would always ask, 'Ate Den, hindi ba masyadong dark yan?'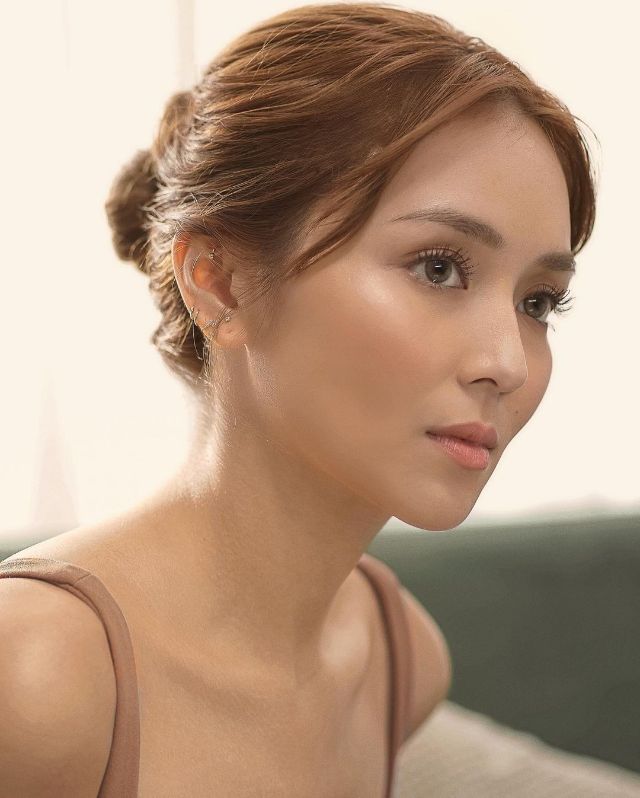 ADVERTISEMENT - CONTINUE READING BELOW
"I remember when she was younger, I'd always go for nude lipsticks but she would always request for pink. She was [a] typical teenager who wanted to look girly, or like whatever she [saw] on other people. I'm really happy with how she has embraced her own style now, which is very classy and always up-to-date with what's new, and she doesn't overdo it.
"I'm happy that she's grown to love fashion and beauty all the more now. I think she's just very, very beautiful, and her beauty is enhanced 'cause of how her personal style has grown. Her aesthetic is very unique. Parang syang boyish but very feminine at the same time. I really like it."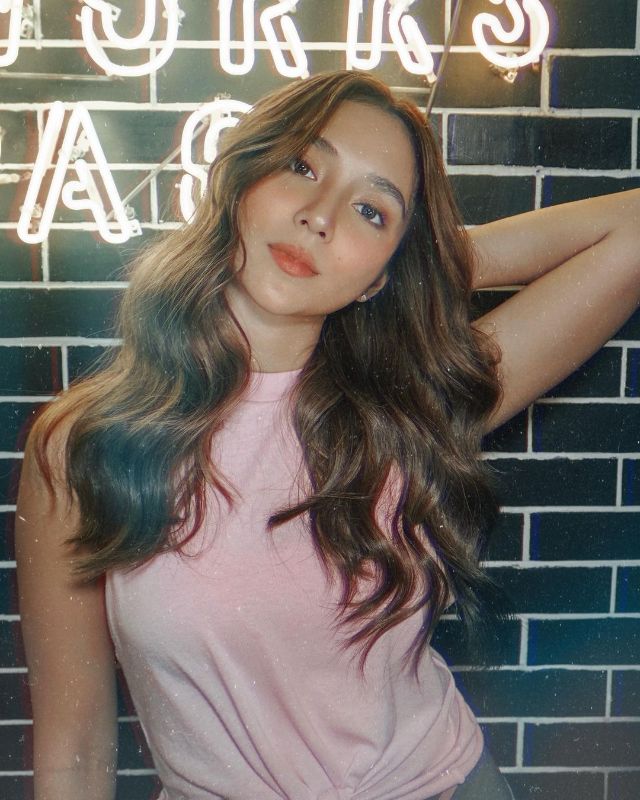 ADVERTISEMENT - CONTINUE READING BELOW
Has your personal relationship developed since you first met? How would you describe Kathryn as a friend?
"Definitely. I think our friendship has developed throughout the time [we've worked together]. I'm like the ate that she [never] had, or her long-lost ate, which I'm really happy about. Despite our age gap, we managed to have [that] certain kind of connection.
"Sometimes, when I don't see her for a long time, there's always something new [that] she updates me about. Even when I don't see her, she would always pop up through a text, or a DM, or she'd just call. She's also like the younger sister I've never had. The way she makes lambing to me is [similar to] a younger sister.
"I would say she's very possessive, but not in a bad way. She would really show how much she cares for the people that she loves. She's never failed to make me feel that. Not just me, actually; she's close to my son, my sisters, to my whole family, [especially] to my husband (Dominic Ochoa) who has played her [on-screen] father several times. Sometimes, her and Daniel [Padilla] would just come to visit, bring wine, and we would have more adult conversations. I think what you see on her social media, that's really her. She's really caring, she really sympathizes with her friends a lot. That's what I like about her."
ADVERTISEMENT - CONTINUE READING BELOW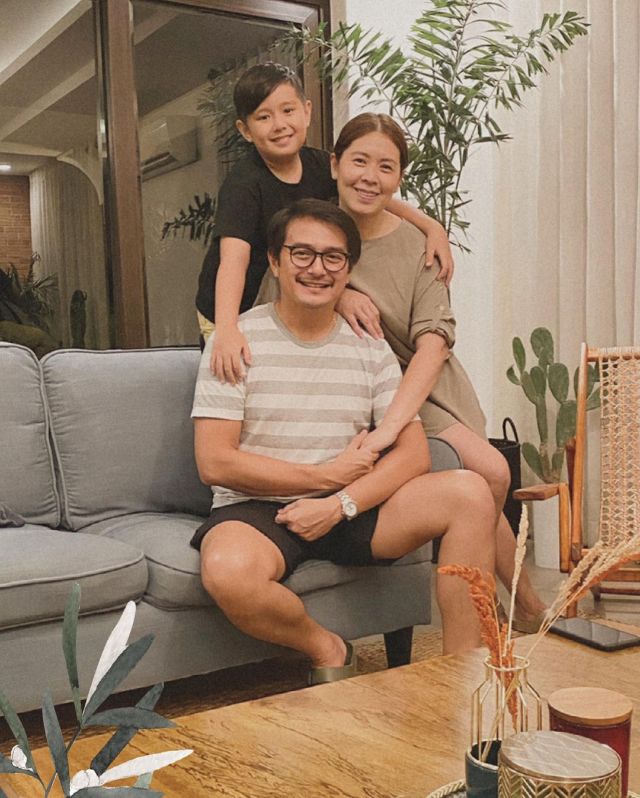 What's your most unforgettable moment working with Kathryn?
"So many! But I think our international travels, we have a lot of unforgettable memories [during those]. I can't enumerate, but I think those are [some] of the more unforgettable [moments] working with Kathryn."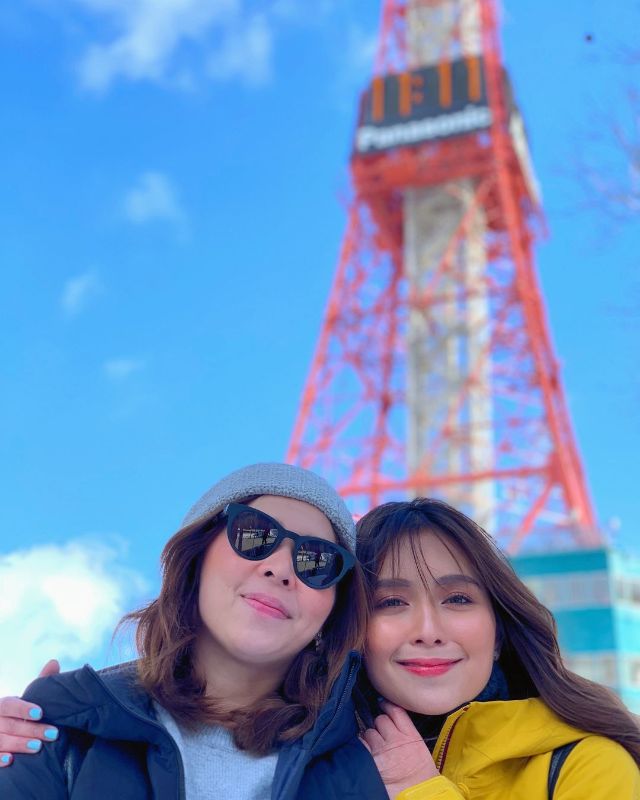 ADVERTISEMENT - CONTINUE READING BELOW
Tell us something interesting about Kathryn that her fans don't know.
"I think it's obvious that she eats a lot, I don't know how she keeps her figure. [Another thing that] fans don't probably know is that she really isn't a morning person. When she [arrives] in shoots [that have] early call-times, it takes quite a while before she warms up. And another thing, she isn't the quickest replier of messages. Takes sooo long to reply. Hahaha. Just like me."
Hey, Preview readers! Follow us on Facebook, Instagram, YouTube, Tiktok, and Twitter to stay up to speed on all things trendy and creative. We'll curate the most stylish feed for you!