Here's the thing about buying a limited edition product: Even if we end up loving it, we're doomed to never have it again. While you can always try your luck finding it in bazaars or even oneBay, it's best not to get your hopes up. That said, there is one other method you can try to get your discontinued product back: Go to the store and ask for it. It sounds a little awkward, especially if you know it's already gone, but here's the thing—sometimes, brands hear customers out and bring an in-demand product back if enough people ask for it. It's happened with other brands before, and now, with Jo Malone London, it's happening again.
In 2018, the brand released the English Fields collection, which had five limited edition colognes inspired by the gourmand pleasures of cereals and grains. Part of the collection was Poppy & Barley, a soft floral spiked with blackcurrant and powdery violets. Out of the five, the brand's Global Head of Fragrance Celine Roux says that this was the most well-received. "When the collection was not in the stores anymore, we had a lot of customers [asking] to please bring back Poppy & Barley," she tells us. "And we said, why not? It [has] such a quintessential English theme and the poppy flower is such a symbol of England that we decided to bring it back."
ADVERTISEMENT - CONTINUE READING BELOW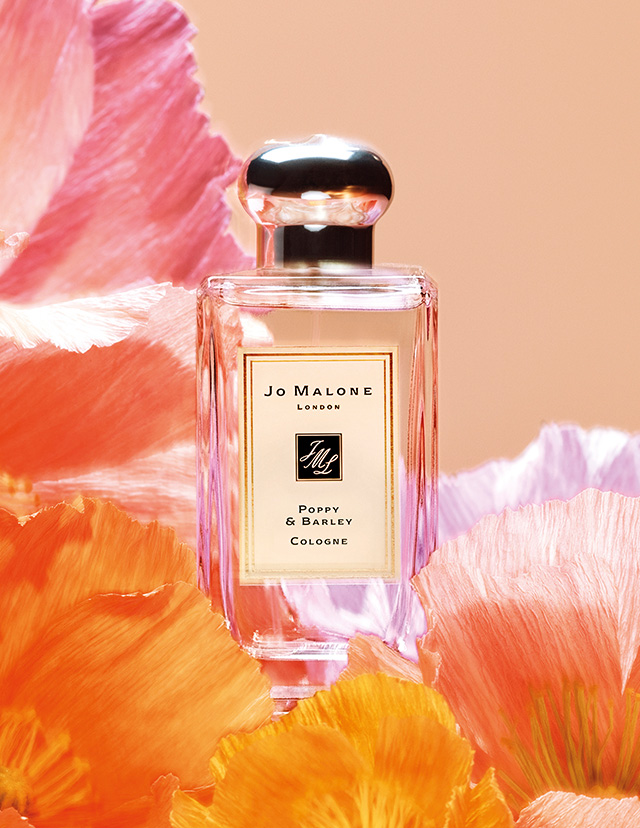 By popular demand, Poppy & Barley will now be part of the brand's permanent collection starting this September as both a cologne and a body and hand wash (P2450/250ml). And whether you're already a fan of the fragrance or want to know what the fuss is about, Preview spoke to Celine Roux and the cologne's perfumer Mathilde Bijaoui about everything you need to know about the brand's latest addition:
CONTINUE READING BELOW
Recommended Videos
What inspired you to create Poppy & Barley?
Celine Roux: I had this idea many years ago to do a collection around cereals and grains. I think there is something really appealing about the beige colors, the comfort, and the warmth of grains. There's also something very mouthwatering without being sweet. It's also very quintessentially English. Wherever you go in the English countryside you're surrounded by golden fields on wheat, barley, rye, and it's something that we were really inspired [by]. But what's really interesting about these fields is that you have random white flowers popping out, especially poppies. They can be red, orange, pink, and they're very bright and we love that combination.
Mathilde Bijaoui: What I could add as a perfumer is that it was a big challenge when Celine first told me, 'Hey Mathilde, I have a nice idea I want to work with cereals.' As we don't have many cereals as natural ingredients, I said okay that would be a great exercise. I like to have this challenge of trying to recreate nature scents, playing with chemistry and ingredients, which is what I love with my job. That was really interesting because I never worked on that topic before, so I love this subject and I still love this collection a lot. Also it's a pleasure to know that Poppy & Barley is going to be a cologne there forever.
ADVERTISEMENT - CONTINUE READING BELOW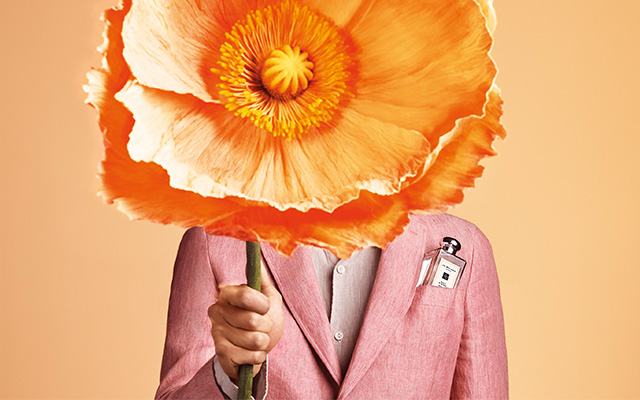 Poppy & Barley was supposed to be a limited edition cologne, but what do you think about it made it so well-liked among the customers?
C: It's always interesting to see how people react to scent, but I think this specific fragrance, it's so Jo Malone in the aesthetic. It's quintessentially English in terms of ingredients. At Jo Malone London, we're interested in contrasts and unusual ingredients and barley is defnitely very unusual. Poppy is like a bright vivid flower, and barley is very comforting, so I think the way the fragrance projects ticks a lot of boxes. It has a softness that is very appealing and wearable but [it also has] personality. It's not just nice, but there is an addiction coming from the barley and other ingredients. Actually in a way we thought it would do well and it was really well-received. What was interesting was the number of people that really got addicted to it and wanted to wear it again so I think it's a great additon to the lineup and it would be nice to have it as a permanent fragrance.
ADVERTISEMENT - CONTINUE READING BELOW
During the process of creating the scent, how do you decide on the notes that you want to use?
C: For me it was very important that it was bright and I remember saying to Mathilde what ingredient should we use that brings color to the fragrance?
M: And I said black currant, right?
C: Yes. And violet.
M: I think with this one we didn't get it as quickly. We really wanted something colorful because what is important in this duo is the poppy brings a lot of color. We find some red poppies of course but there [are] also a lot of colors like orange, pale pink, so it's something very colorful. The blackcurrants really bring a lot of juiciness so that's why it's there, too. And the violet gives it something more powdery, and for me is part of the signature of Jo Malone London scents. The rose gives a lot of Britishness and naturality to the fragrance.
ADVERTISEMENT - CONTINUE READING BELOW
It sounds like you both imagined not only the scent but the colors of the fragrance as well. Can you tell us more about that?
C: Definitely for me. I worked in makeup for a very long time before fragrance and Mathilde actually also worked with a lot of visuals so sometimes it's more about the visual we have in our head, and colors are really helpful when you develop scent. So it was like, how can this fragrance give you a colorful picture when you smell it?
M: Just to explain the link between the colors and the fragrances, I have an association in my mind that for example, cedar wood is a bit brown, the mimosa is yellow. The blackcurrant is a bit red for me, but for example for all the perfumers I talked to last week, blackcurrant is green for them. For me, I associate colors with ingredients and the insight helped a lot.
ADVERTISEMENT - CONTINUE READING BELOW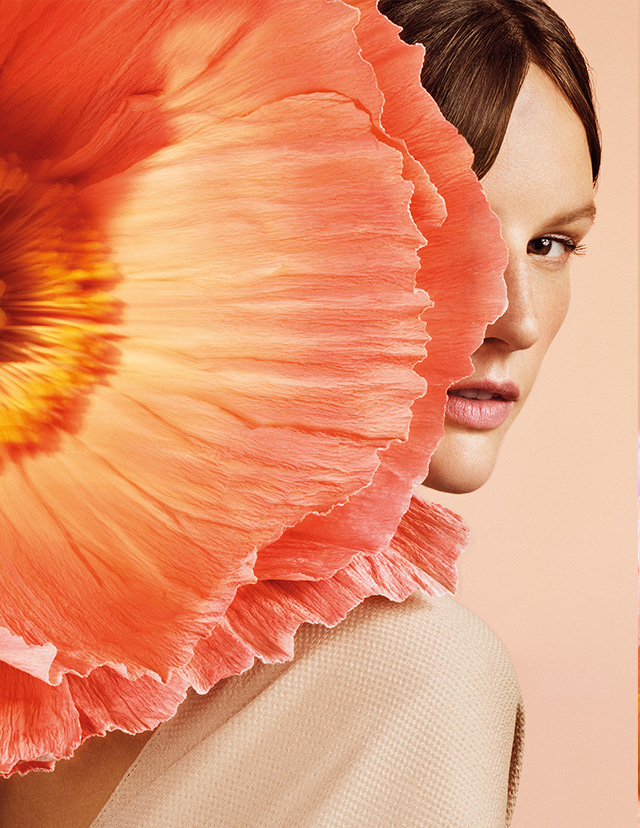 Did you have any specific kind of woman in mind that personifies Poppy & Barley best?
C: When we develop a new fragrance, the only thing I think about is the brand. The fragrance has to be right for the brand, and when the fragrance is right for the brand, the people who connect with the brand will be in their comfort zone. For me it's almost like I have a list in my head of the clarity, the unexpected, the wearability, and the addiction to the scent. And I feel if we have all these characteristics, and I really have the pleasure to wear it, we're good to go. It's really about having the Jo Malone London DNA.
ADVERTISEMENT - CONTINUE READING BELOW
M: For me, I'm the same as Celine. I don't really work for a specific kind of woman in all the perfumes I create. What is true is that when I create for Jo Malone London, I have specific items in mind which are both signature but still wearable perfumes. For example, some brands you can find very weird perfumes that are very interesting and you can recognize them among others, but it could be something weird to use. For Jo Malone London, we don't want to work with that kind of perfume. We want to work with two to three ingredients and really understand them but we have to make the perfume easy to understand and easy to wear.
Related Stories from Preview.ph
Hey, Preview readers! Follow us on Facebook, Instagram, YouTube, Tiktok, and Twitter to stay up to speed on all things trendy and creative. We'll curate the most stylish feed for you!