We all love makeovers. Don't we all wish to be prettier, sexier, more confident? There's nothing more exhilarating than knowing that we have the power to come up with a better version of ourselves. And if there's anyone who can teach us the power of transformation, it's none other than Iza Calzado, who is definitely one of the most beautiful and promising actresses of this generation.

The story of Iza's transformation is legendary and inspiring. This gorgeous and sexy actress was once overweight but she realized she was not completely powerless over the situation. She knew she needed to be fit. So she persevered and started running, weight training, dancing, and doing pilates. "I [became] conscious of my food intake and when I would cheat on my diet I would work out harder," she recalls.

The hard work paid off. To everyone's surprise, Iza lost almost 100 pounds, turning her into a sizzling-hot and gorgeous actress worthy of leading-lady roles and big-time showbiz opportunities.
ADVERTISEMENT - CONTINUE READING BELOW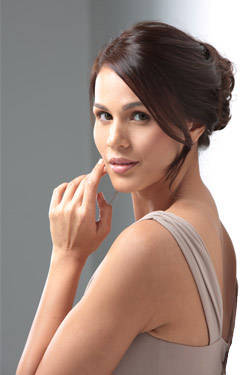 IZA AT PRESENT
CONTINUE READING BELOW
Recommended Videos
The transformation was astounding that Iza was given the roles of a lifetime—from the lead role in the Hollywood film The Echo to the stunning star in the hit teleserye The Beauty Queen. Right now, she's busy w ith her gig at Eat Bulaga, which gives her a chance to showcase her skills in hosting and doing comedy.
ADVERTISEMENT - CONTINUE READING BELOW
She admits that with all the big breaks she's been nabbing, her schedule gets kind of crazy: the hours are long, the stress and sleepless nights inevitable. And while she has successfully maintained her hourglass figure, she is posed with a new beauty challenge: keeping her skin supple, radiant, and glowing.
IZA'S SKIN SECRETS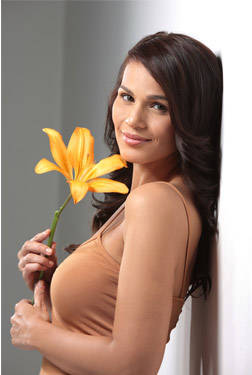 ADVERTISEMENT - CONTINUE READING BELOW
Discipline must be Iza's middle name, because even if her day is full, she still finds time to work out. She believes there is no excuse not to look good any time of the day. True to her promise to keep herself in perfect form, she goes for "an early run, weight training, quick workout, or dance class. I sometimes also get a massage," Izabeams.
As for her daily skincare regimen, Iza keeps it simple. "I cleanse my face in the morning and night especially if I put on makeup. I also use toner and moisturizer. I drink a lot of water and take my vitamins. I try to clock in enough rest and workout for that healthy glow," says Iza.

But there is one beauty secret that has tremendously changed Iza's skin for the better. Her glowing skin is attributed to this big, big secret. And she just can't wait to announce it soon, so you too can get her celebrity skin.
ADVERTISEMENT - CONTINUE READING BELOW
Like Iza, you can also pull off a successful makeover. You can also transform your skin to look more radiant and glowing. Just wait for her revelation on Showbiz Central on March 20.
>>