Isabelle Daza-Semblat just recently served us with some serious #fitspiration as she posted a video of her on Instagram repping a few pull-ups. Before you say anything, no, this isn't just your normal upper body work out. The amazing, and quite adorable catch? She's got her son Baltie sitting comfortably on her chest, acting as her weights for the set. "Very slow progress with calisthenics, [two] pull-ups with a 10kg baby," her caption reads. An actress, host, and all around mom, it's a wonder how Belle manages to fit working out into her busy daily schedule. "No matter how busy I am I try to make time to workout within the week. You are what you prioritize," Belle tells Preview.
ADVERTISEMENT - CONTINUE READING BELOW
CONTINUE READING BELOW
Recommended Videos
Always on the move to achieve healthy and fit lifestyles, it seemed only natural for Belle and husband Adrien Semblat to introduce their son to the active life. Below, we list down more proof of the actress being the ultimate fitness mom to Baby Baltie who's very likely to continue his parents' fitness habits as he grows.
1. A true fitness mom starts training her baby even before she gives birth, as seen with Belle who continued to actively work out even when she was pregnant.
ADVERTISEMENT - CONTINUE READING BELOW
2. And who could forget Belle's sportsfest-themed baby shower to welcome their future #BabySEMBLAThlete?
3. Talk about true dedication to a healthy and active lifestyle, they've even made it a routine to walk with Baltie every morning. Can you say family fitness goals?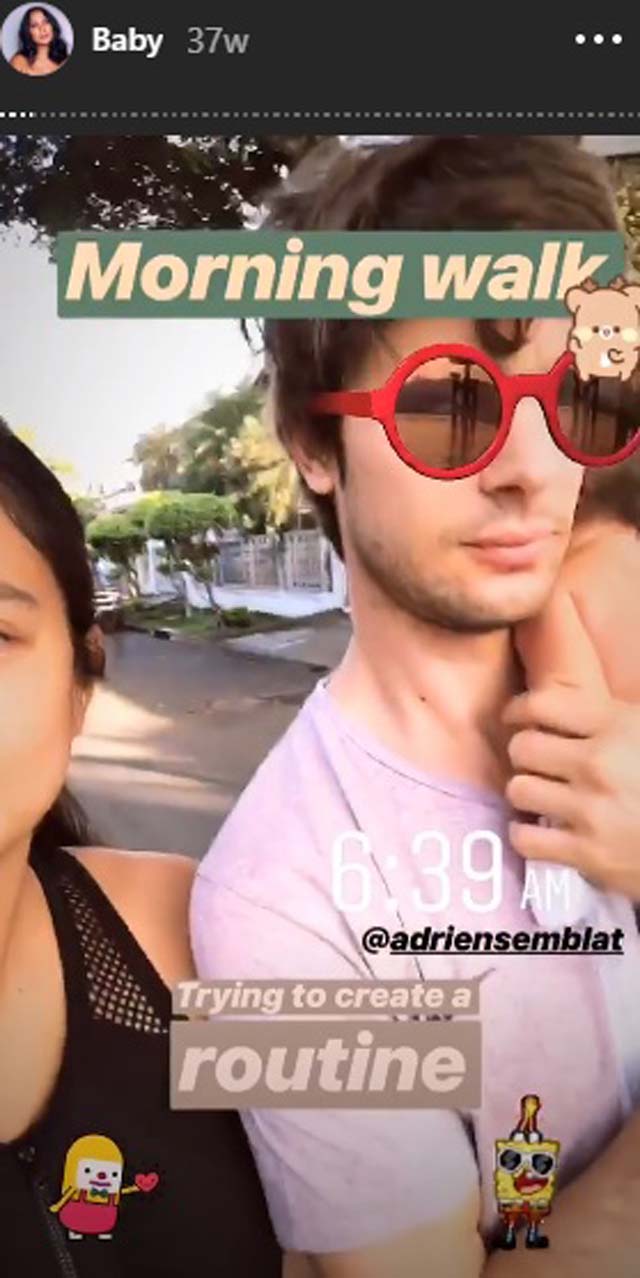 ADVERTISEMENT - CONTINUE READING BELOW
4. Mommy Belle's been teaching her son how to kick a ball from a young age. With enough practice and football drills, baby Baltie might just give every football player a run for their money.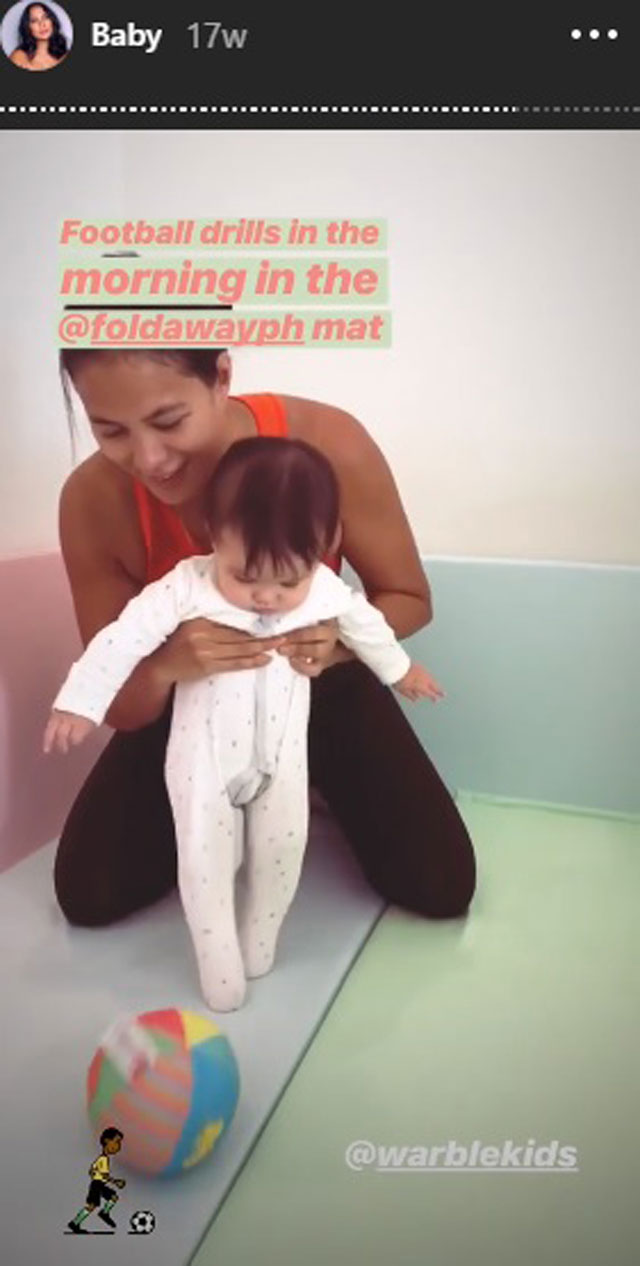 ADVERTISEMENT - CONTINUE READING BELOW
5. Leave it to Belle and Adrien to take their baby hiking. Really, though, who can confidently say they're a certified mountaineer at the ripe age of one?