Living in these uncertain times has pushed everyone beyond emotional, physical, and mental limits. With everything going on around us, taking steps for self-care is one of the biggest luxuries we can have. That's why if you can take some time to do a face mask, read a good book, or even indulge on your favorite dessert, it's a chance always worth taking.
At the Rustan's Beauty Addict online event last September 10, celebrities and influencers gathered to discuss how self-care goes beyond looking good, but feeling, thinking, and doing good, too. They shared the small yet powerful acts of self-love and kindness that have gotten them through tough times—and they're definitely worth adding to your own wellness arsenal. Read all about them below!
Stephanie Zubiri
For lifestyle journalist and mom Stephanie Zubiri, the power of self-love lies on its ability to change how we treat others. "The way we perceive our relationships and the way we interact with other people is very much a reflection of how we see ourselves," she says. "I'm a single mom, we work so hard, we play so many roles, and we try to put everybody ahead of us first, but it's so important to love yourself because if not, you'll tap out."
ADVERTISEMENT - CONTINUE READING BELOW
She continues, "Because if you don't have that self-love inside, how can you radiate it to everybody else? You'll always feel empty. It is so important to take the time to get to know yourself and embrace all aspects of you, not even just the good stuff."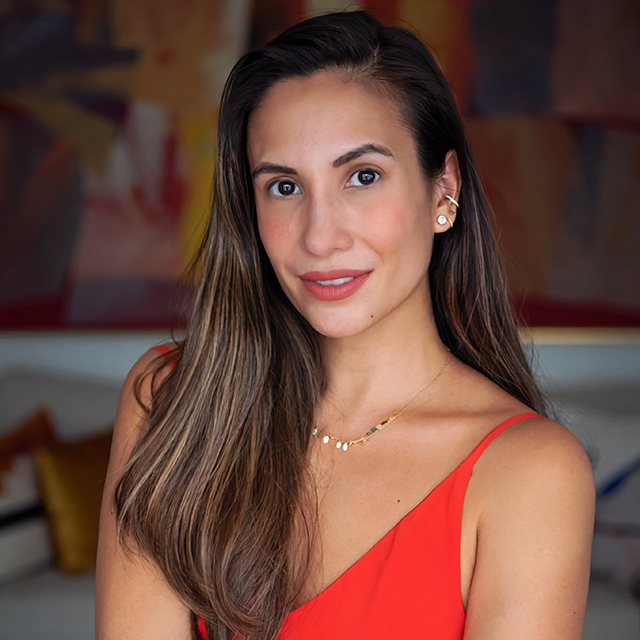 CONTINUE READING BELOW
Recommended Videos
Bella Manzano
Project Proverbs founder and influencer Bella Manzano swears by the power of meditation for self-care. She mediates every morning, be it journaling, praying, or simply reflecting on her thoughts alone.
She explains, "I never skip out on my meditation. I'm a very anxious person and there are a lot of things and emotions and feelings that go through my mind. With meditation I become more aware of my emotions, I'm able to manage my stress levels better, and I'm able to reduce the negative feelings and emotions.
"Overall, [meditation gives] me a sense of balance. Being balanced is so important for me because that's how I know that I'm gonna be okay."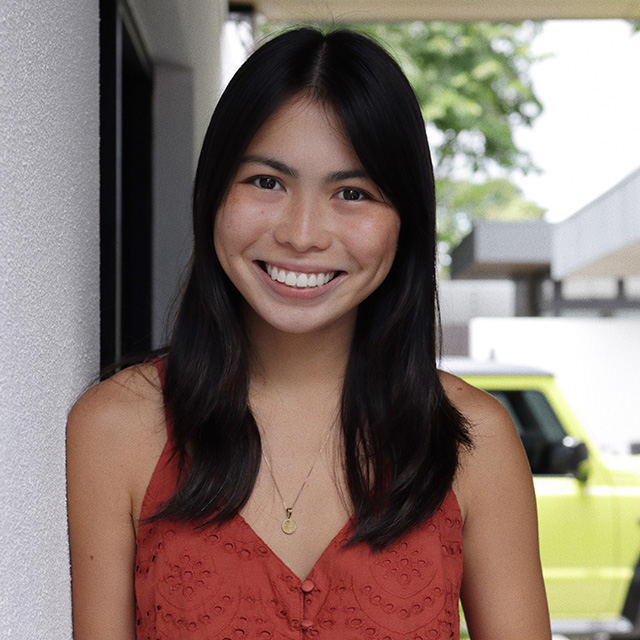 ADVERTISEMENT - CONTINUE READING BELOW
Paolo Valenciano
Event director Paolo Valenciano admits that self-care was the least of his worries at the start of the pandemic. "I kind of stopped caring about how I looked, because you weren't going to face to face to meetings [and shows] were online," he says.
It even got to a point where Paolo didn't shave for a year, among other things, and he didn't realize it until his wife pointed it out.
He recalls, "One night [Sam] just sat me down like, 'Look, I feel like you stopped caring about yourself.' It was such an awakening for me." From there, Paolo started taking care of himself again—or "cleaning up," as he called it. He started shaving and resumed taking care of his skin, which was dire because he has eczema.
This is where Paolo realized how much neglecting self-care was actually affecting his work, self-esteem, and his mental health. "When I went through that really 'dirty' look, every time I looked in the mirror I was reminded of the pandemic," he confesses.
ADVERTISEMENT - CONTINUE READING BELOW
"The moment that I started taking care of myself, cleaning up a little bit, even the way I was talking to clients, my relationship with Sam, my relationship with the people I work with, everything just got lighter. I think people overlook that. When you feel good about yourself, it really does affect the way you interact with other people."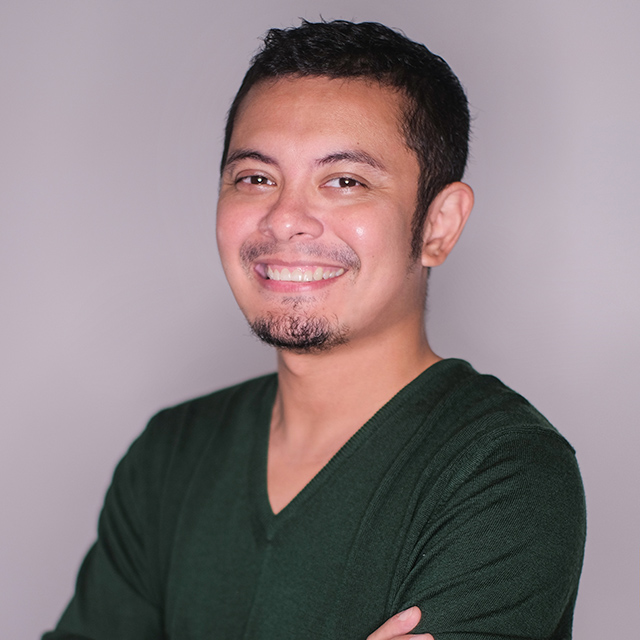 ADVERTISEMENT - CONTINUE READING BELOW
Elvira "Tootsy" Angara
Surviving a brain tumor has not only changed Tootsy Angara's perspective on health, but on life as a whole.
"When things like this happen to you, it's the world's way of giving you a chance to renew your life," shares the TV executive. "I'm actually super grateful to be given that chance to wake up each morning—braver, loving more, being more present with everyone, and being more conscious about being joyful."
Tootsy reveals that before, she would dread going to work because it meant leaving her kids at home—"Now, while I work, I do everything with joy in my heart. No more push and pull."
Finding ways to turn every small task into an enjoyable one did wonders for her, too. She says that she and her children would find ways to look forward to every meal, every class, and even chores. "I listen to The Weeknd while washing dishes," she inserts.
ADVERTISEMENT - CONTINUE READING BELOW
According to Tootsy, another one of her guiding principles is this powerful quote: "Sometimes 'cause we all face challenges, you just [have] to remember that your greatest struggle will produce your greatest strength."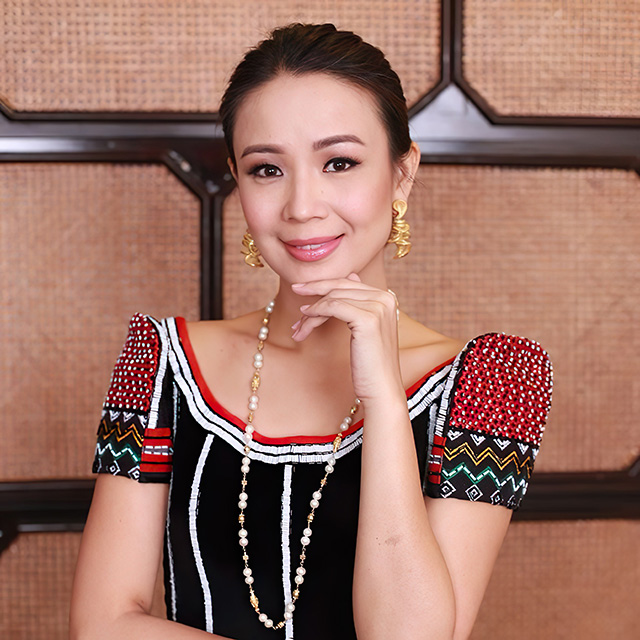 Vanessa Matsunaga
Model and entrepreneur Vanessa Matsunaga believes self-love is also about paying it forward. "As little as it may sound, whenever I encounter someone, I try to tell them something good about themselves. Little things that perhaps they forgot," she reveals.
ADVERTISEMENT - CONTINUE READING BELOW
Vanessa then shared a heartwarming experience that proved rewarding such a simple act can be.
"I remember I went to a casting with someone and [I said] so much like, 'Hey you're so important, God loves you, God has a great project for you, you just have to trust.' The words were overflowing from me," Vanessa recalls. Years after that exchange, that person talked to her brother, Daniel Matsunaga. They told him that they wanted to thank Vanessa for empowering them that day, because they were actually planning to end their life.
After telling the story, Vanessa reflects, "You never know the lengths of what you can actually create on people just by being kind and reminding them of how important they are."
"All of us are fighting a fight, everyone is always going through something. So if you bring a positive attitude, if you go the extra mile by trying to be kind—especially nowadays that people aren't really expecting people to be very nice—you can really change someone's day."
ADVERTISEMENT - CONTINUE READING BELOW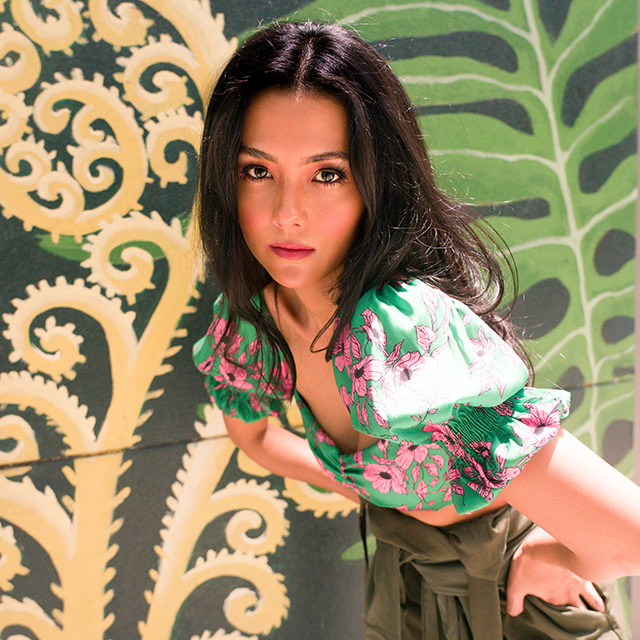 *Answers have been edited for clarity.
Preview is now on Quento! Click here to download the app for iOS and Android and enjoy more articles and videos from Preview and your favorite websites!
Related Stories from Preview.ph
Hey, Preview readers! Follow us on Facebook, Instagram, YouTube, Tiktok, and Twitter to stay up to speed on all things trendy and creative. We'll curate the most stylish feed for you!