Pimple patches are a godsend for anyone who's looking for a quick blemish fix. In just one night, these spot-covering stickers soothe and flatten active acne while it protects it from external irritants such as dust and dirt. It really is one of the best ways to get rid of zits fast, but a bigger, more affordable alternative has been going viral on Tiktok. And get this: You can find it in your local drugstore's first-aid aisle! Enter, hydrocolloid bandages.
What are hydrocolloid bandages?
Traditionally used to treat wounds and blisters, hydrocolloid bandages are strip-like dressings that have been found to help suck excess gunk and pus from blemishes, revealing a less-inflamed zit in just one use. It's made out of a hydrocolloid dressing, or a combination of gel-forming agents such as gelatin, pectin, and carboxymethyl cellulose particles that absorb all nasty fluids and create a moist environment that's best for wound healing. You can also use these bandages on freshly-popped pimples to protect the area from irritation and help it heal faster!
ADVERTISEMENT - CONTINUE READING BELOW
Many swear by this now-viral acne hack, including Tiktok user May Sanders who garnered a whopping 15 and a half million views on a video showing how the product works. In it, you'll see how much pimple pus can be absorbed by the bandages overnight! "My skin has never looked so good," May writes in the caption.
Another hydrocolloid devotee is beauty content creator Shannon Bruno, who says that this bandage works just as well as regular acne patches. "If you have acne with white pus and want it gone overnight, this is my best-kept secret," she shares. Here's a tip from her: Cut the bandages to any size (or shape) to fit your blemish perfectly!
How do hydrocolloid bandages help heal acne?
This isn't just viral skincare hack either. It's also earned some approval from experts, including Dr. Anthony Youn, a Detroit-based plastic surgeon and content creator. In a 30-second video, Dr. Youn explained why hydrocolloid bandages are able to shrink pimples fast.
CONTINUE READING BELOW
Recommended Videos
"These patches provide occlusion on the pimples and overnight they reduce inflammation," he says. "They also often absorb moisture so they can decrease some of the excess fluid in the tissues. And some patches contain salicylic acid which is a great acid for reducing acne."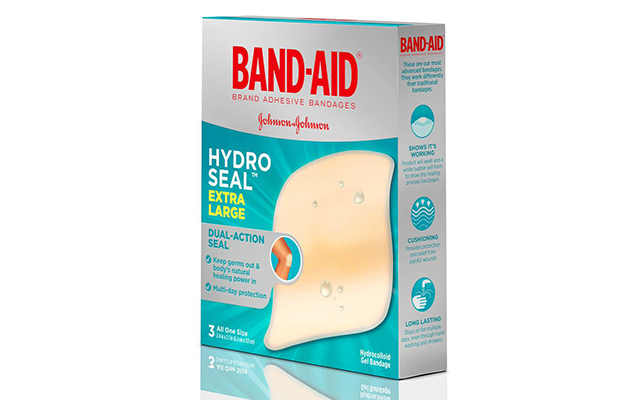 Band-Aid Hydro Seal All Purpose Adhesive Bandages, $4.69 (approx P225), BAND-AID, Amazon
ADVERTISEMENT - CONTINUE READING BELOW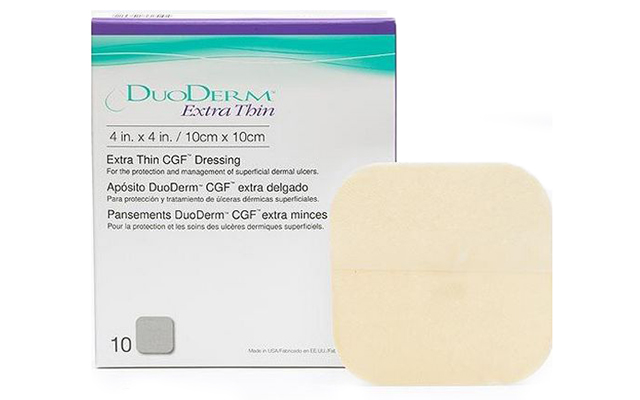 Extra Thin Wound Dressing 4x4, P181, DUODERM, Watsons
So the truth is, most pimple patches and hydrocolloid bandages work almost the same way. The only difference is, hydrocolloid bandagers are big gel patches, while acne stickers come in a more incognito version that you can wear any time of the day and are often infused with other acne-fighting ingredients such as salicylic acid and tea tree oil. So if you're not sold on using a huge bandage on your face or can't find hydrocolloid in the first aid section, you can always just buy a pimple patch!
ADVERTISEMENT - CONTINUE READING BELOW
Here are some pimple patches that'll give you similar results as hydrocolloid bandages:
1. COSRX Acne Pimple Master Patch
This set of hydrocolloid stickers absorbs gunk and pus from your blemishes without the worries of scarring. It also comes in three different sizes to spot correct pimples, and it works double duty as a barrier against bacteria! What's more, this patch is hypoallergenic, vegan, and cruelty-free which makes it a perfect patch for any skin type.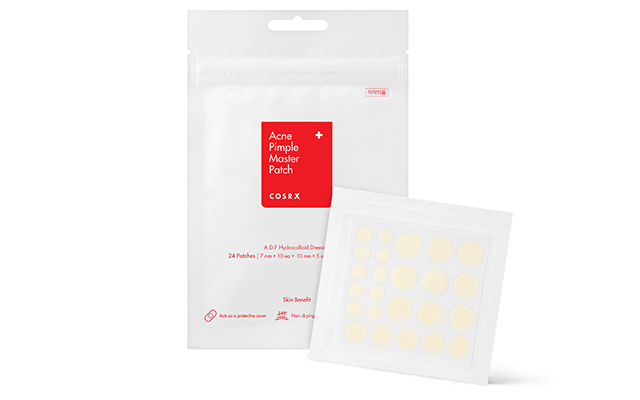 ADVERTISEMENT - CONTINUE READING BELOW
Acne Pimple Master Patch,P200, COSRX, Lazada
2. Happy Skin Invisible Pimple Patch
These clear hydrocolloid patches are powered by centella asiatica extract, a plant-based ingredient that flattens, clears, and prevents breakouts. Pop one of these on your zit and let it heal your blemishes in no time!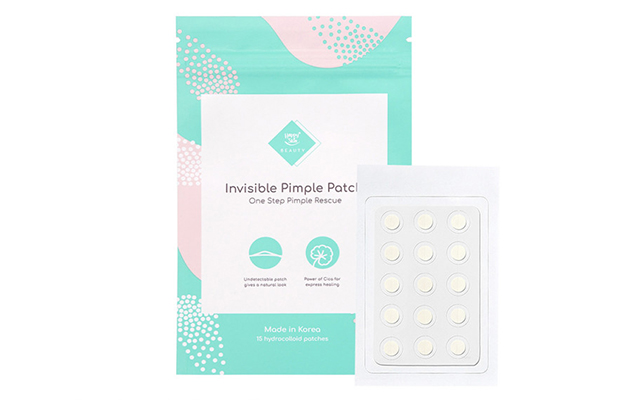 ADVERTISEMENT - CONTINUE READING BELOW
Invisible Pimple Patch, P175, HAPPY SKIN, Lazada
3. Luxe Organix Hydrocolloid Acne Spot Patch
This ultra-thin sheet is packed with pimple-fighting ingredients such as salicylic acid and tea tree leaf oil which works hand in hand to flatten inflammation and reduce redness caused by breakouts. When worn in the day, it helps provide UV protection to prevent acne scars due to hyperpigmentation.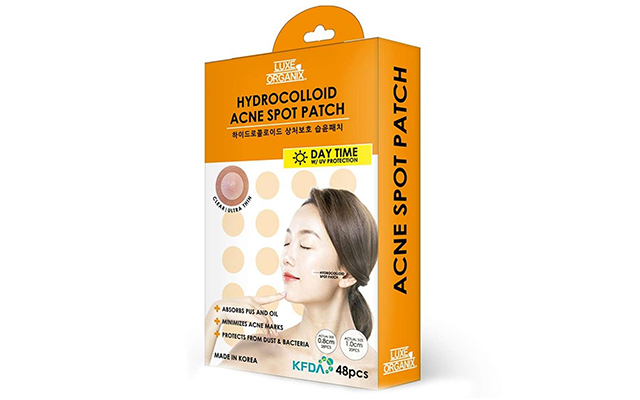 ADVERTISEMENT - CONTINUE READING BELOW
Hydrocolloid Acne Spot Patch, P209, LUXE ORGANIX, Lazada
4. Skyn Iceland Blemish Dots with Salicylic Acid
If you're looking for a fast-acting spot treatment, Skyn Iceland's Blemish Dots might be the perfect match for you. Although this doesn't contain hydrocolloid technology, this innovative gel patch is charged with an impressive blend of natural antibacterials, calming anti-inflammatories, and detoxifying active ingredients that reduce inflammation and minimize redness in a flash.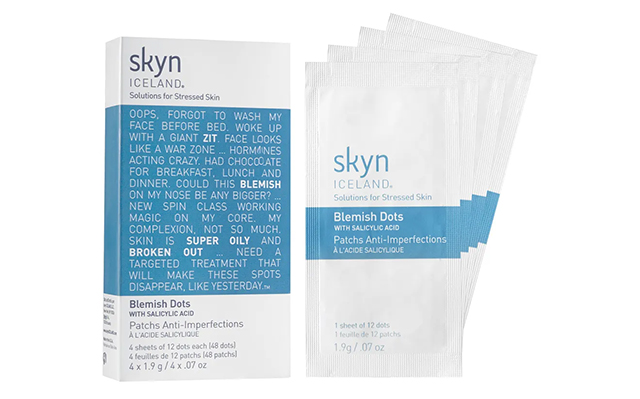 ADVERTISEMENT - CONTINUE READING BELOW
Blemish Dots with Salicylic Acid, P1310, SKYN ICELAND, Sephora.ph
5. Mediheal A-Zero Shot Skin Dressing Patch
These handy dots from Mediheal are one of the best K-beauty picks to reach for during a pimple emergency. It contains ingredients such as tea tree leaf oil and salicylic acid, which as you know, are amazing for treating breakouts!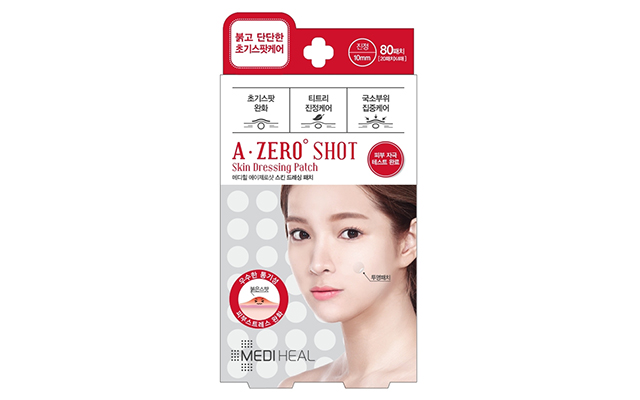 ADVERTISEMENT - CONTINUE READING BELOW
A-Zero Shot Skin Dressing Patch,P299, MEDIHEAL, Watsons
Related Stories from Preview.ph
Hey, Preview readers! Follow us on Facebook, Instagram, YouTube, Tiktok, and Twitter to stay up to speed on all things trendy and creative. We'll curate the most stylish feed for you!