Photos by Mark Clemente
We can talk about lip gloss and stilettos all day long, but that would all be for naught if we didn't feel good about ourselves. Now, this much is clear: Fitness is fashion. At the very least, it can make you look so much better in your health goth duds. With that in mind, the Style Bible team spent a weekend trying out cool new exercises for the Preview girl who's looking to switch to a more active lifestyle.
Here, the two kinds of hybrid workouts you might want to try to pay for your sins last cheat day Sunday!
Hybrid Workout No. 1: ZEN-GA
A combination of: Zen + Yoga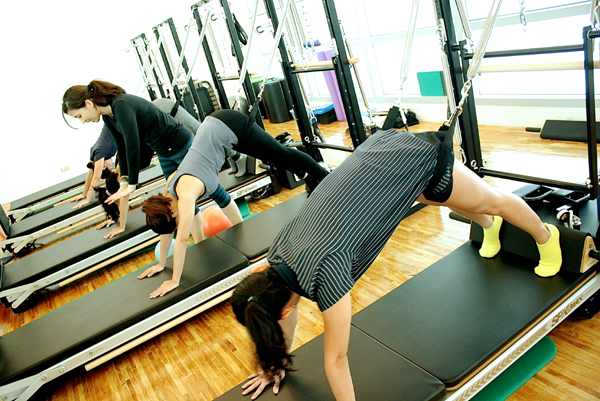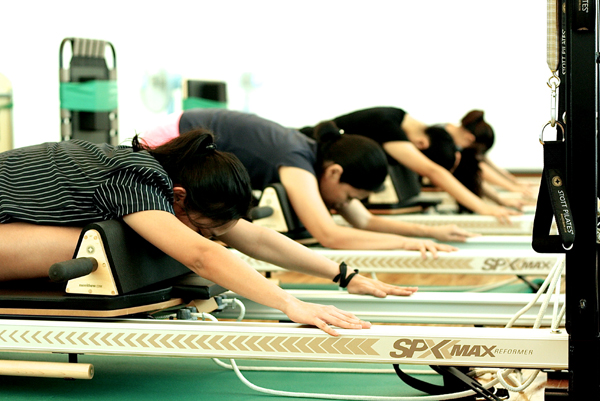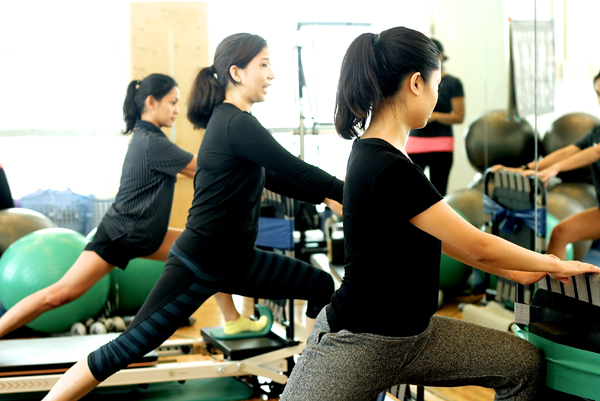 The Program: Zenga brings about clarity of the mind while releasing body tension. It is centered on stability, stamina and resilience while attaining a state of presence. Based on the four mindful movement principles in yoga (breath, support, yield, and flow), it hydrates the body's fascia. Definition: the stocking of tissue under your skin that connects all the parts of the body to one another - working it will make you flexible and stronger. Used in a sentence: I am your fascia.
Type of workout: Stretching, core exercise (the plank becomes extra fun when the chassis below you is moving), light weights (perfect for some tone)
Go for it if: Like the Dallas girls on GCB, you've always wanted to work out on a reformer.
Schedule: 8 AM, Main Studio, GF Bonifacio Technology Center, 31st street corner 2nd Avenue, Bonifacio Global City
Rate: Php850 per session, Php8,500 for a 10-session pass
Hybrid Workout No. 2: PILOXING
A combination of: Pilates + Boxing
The Program: If you want a workout that will push you past your limits, then Piloxing is definitely for you! This cardio fusion of standing pilates, boxing, and dancing focuses on burning calories, building lean muscles, and increasing your stamina. At the end of the session, you should be feeling physically and mentally empowered. And an EDM song might be stuck in your head.
ADVERTISEMENT - CONTINUE READING BELOW
Type of workout: Cardio, core exercise, moderate weights
Go for it if: You miss Tae Bo.
Schedule: 9 AM, Infinity Studio, 11F Infinity Tower, 25th street, Bonifacio Global City
Rate: Php850 per session, Php8,500 for a 10-session pass
For inquiries or reservations, call +632 478 6691 or +63917 865 3878.