The secret weapon to most fashion shows (ever wonder why models' legs seem to look better than yours do even at your most toned), highlighter has the ability to whip your body into amazing shape when used wisely. Unfortunately, most girls have a hard time wrapping their heads around just exactly what the product is supposed to do and where to apply it. With the Fashion Watch Holiday 2011 runways full of skin-baring clothes, we thought this would be the best time to welcome you into the wonderful world of shimmer.
But remember—the first step is to make sure that the skin you're showing off is worth all of the attention. Moisturize your face with Olay Total Effects Touch of Foundation to fight 7 signs of skin ageing and at the same time give your complexion an all-over glow. Treat your body to a similarly pampering product with Olay Age Defying Body Wash in order to keep you young looking all over and get you fully prepped to wear even the most revealing outfits. Once your skin is in its best shape, you can start to learn the ropes of using a flattering highlighter.
Click on the next page to get started.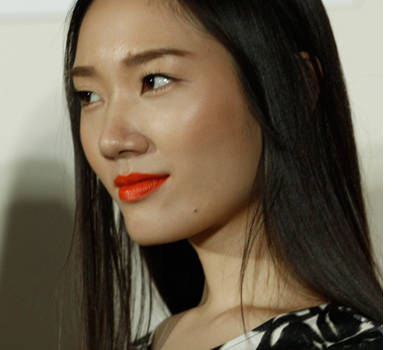 ADVERTISEMENT - CONTINUE READING BELOW
FACE
Shimmer on the face is a slippery slope. While you want to put enough for it to accentuate your assets and fake a chiseled profile, you also don't want to overdo it and end up looking like you're suffering from shine. Highlighter should produce the effect of looking hit by a flattering spotlight from all angles.
To create a slimmer face, dust the shimmer on your cheekbones, starting just above the apple and angled toward the temple. Dab a little product in between your eyebrows in a V-shape to widen the appearance of closely set eyes and continue with a faint amount along your nose line. Show off your newly groomed brows with a hint of light right under your arches, starting from the middle and ending at the tip.
Click on the next page to read our tips on where to apply shimmer on the arms.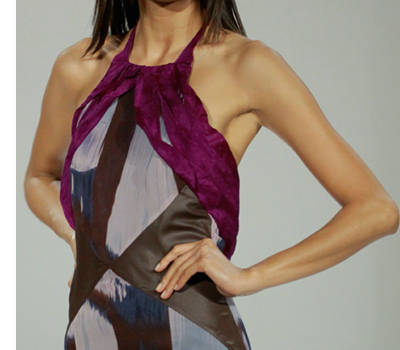 ARMS
Mix some of your liquid highlighter into your moisturizer and spread across your arms. You want to distribute the product evenly, paying close attention to not building on the product along your elbow area. Don't forget to continue spreading the highlighter to your shoulder area which will look especially good when wearing strapless frocks.
Click on the next page to read our tips on where to apply shimmer on the chest.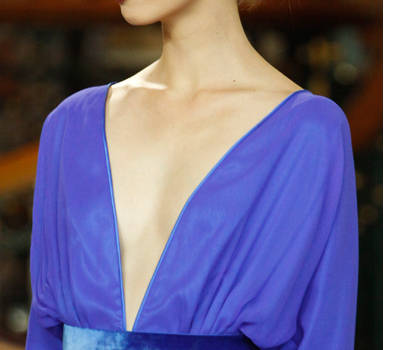 CHEST
Low necklines serve to show off your decolletage, whether you are ample breasted or not. First, draw attention to the area by dusting a warm toned highlighter on your collarbones. Next, using a fluffy brush, fan some product into the gap between your bosom, making sure to not spread the shimmer too much—you still want people's eyes to draw upward to your face and not ogling you all night.
Click on the next page to read our tips on where to apply shimmer on the back.
ADVERTISEMENT - CONTINUE READING BELOW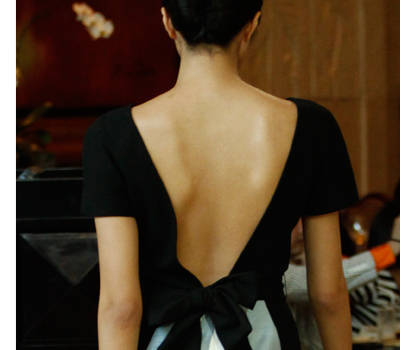 BACK
Hot backless numbers deserve all the attention they can get. But instead of going overboard by spreading the highlighter across the entire area, apply it to just the shoulder blade area, following the ridge. This gives the appearance of a sculpted, toned back.
Click on the next page to read our tips on where to apply shimmer on the legs.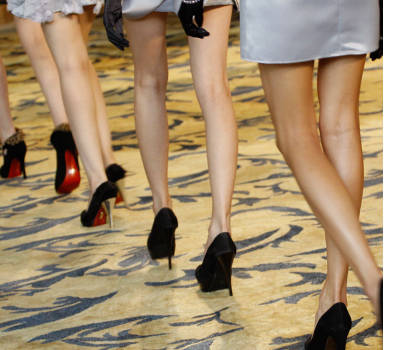 LEGS
The appearance of longer, leaner gams is possible by applying the highlighter along the center of your lower legs. This not only elongates the leg but also makes it look slimmer without hours of doing leg pulls. You may also opt to dust some along the back of your calves to give a similar effect whenever you walk away.
Hey, Preview readers! Follow us on Facebook, Instagram, YouTube, Tiktok, and Twitter to stay up to speed on all things trendy and creative. We'll curate the most stylish feed for you!