The concept of using glitter is irksome to most for a reason: they can be a pain to remove. Wear it once and you might have tiny dots of shine on your skin for at least a week...unless, of course, you know how to wash it off the right way. Ahead, we list tried-and-tested tricks so you can do exactly that! After all, it's best to leave those remnants of glitter where they belong—in your selfies.
ADVERTISEMENT - CONTINUE READING BELOW
FACE & BODY
1. First and foremost: use cosmetic glitter.
Always check if your glitter is safe to use for the skin. Those from major makeup brands should be fine, but exercise caution with ones originally meant for crafts like scrapbooking. While these may be inexpensive, you never know how your skin will react to them. To stay on the safe side, swatch the glitter before you put it all over, then wait for a few minutes to an hour to see if your skin reacts or test if it's easy to remove.
2. Don't rely on a makeup wipes.
When removing glitter, the one thing you wouldn't want to happen is for the specks to spread and stick to every possible inch of your body. Using makeup removing wipes to clean your glitzed face will be counterproductive because instead of getting the shine off, it'll just transfer to other areas. Plus, you'll definitely end up using an entire pack before the job is done.
3. Peel it off with tape instead.
Tape? Yes, tape. Makeup artist Sylvina Lopez, who works with glitter a lot for editorial looks, suggests this method for efficient removal. "It helps pick up the glitter gently without rubbing the skin," she explains. The kind of tape you need for this is the tape used for dressing wounds, such as micropore and transpore. These won't tug at your skin as bad as scotch tape would but it will get majority of the specks off.
According to Sylvina, she wraps the tape around her fingers and presses the sticky side onto the skin to catch the first layer of glitter. Then, she uses a dual-phase makeup remover (or micellar water) to remove the rest of the makeup underneath like foundation and lipstick. After, the makeup artist goes back to pressing the tape over the skin to remove any residue.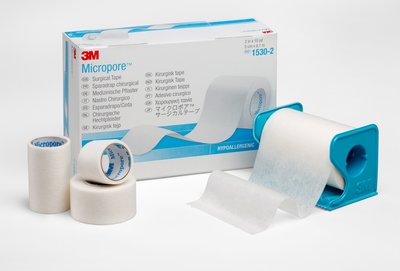 ADVERTISEMENT - CONTINUE READING BELOW
IMAGE 3M
3M Micropore Surgical Tape, medical supply stores
4. Do a double cleanse to get everything off.
With the majority of your makeup off, it's time for the last frontier: the double cleanse. Start with a cleansing oil to break down the remaining makeup and glitter, then rinse it off with water followed by a gentle cleanser. Before you call it a night, check for any traces of shine on your face (especially near your eyes!). Do Sylvina's tape trick again if a stubborn speck persists.
Related Stories from Preview.ph
NAILS
1. Choose an effective yet gentle polish remover.
For stubborn polishes, try not to get carried away by using the strongest formula you can find. "Any nail polish remover will do for glitter, but the ones with a really strong smell can dry out your skin," explains Monica Maceda of I Do Nails. She recommends the gentle formula from Zoya for smooth erasures. "It smells really good and it doesn't leave my skin peeling and really dry."
ADVERTISEMENT - CONTINUE READING BELOW
As you normally would, soak a cotton with the acetone and leave it on the nail for a few minutes. Monica suggesta to slide the cotton off your nails gently afterwards to ensure a clean sweep.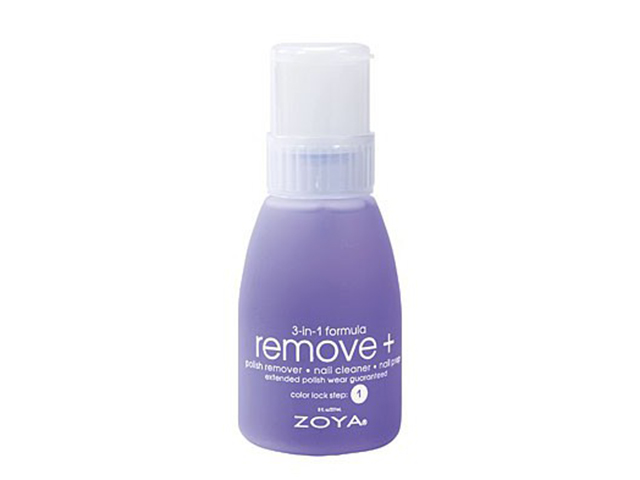 IMAGE Polish Please
Zoya Remove Plus Polish Remover, P520, Polish Please
2. To speed things up, use foil.
ADVERTISEMENT - CONTINUE READING BELOW
If you don't have time to do one nail at a time, there's an easier way out. Monica recommends wrapping your fingers in foil with the soaked cotton on top of the nail, then doing the same for the rest of your tips. "This makes the glitters absorb all the acetone. Leave it for not longer than five minutes."
Hey, Preview readers! Follow us on Facebook, Instagram, YouTube, Tiktok, and Twitter to stay up to speed on all things trendy and creative. We'll curate the most stylish feed for you!