Until recently, hair commercials in the Philippines only ever showed one look–long, dark, shiny, thick hair. Which leaves people with different hair goals asking: Where is the leave-in product for the beach waves of my dreams? How to condition my hair if I don't want it bagsak? Enter: social media…and with it so many different looks! It's the perfect timing for this cool new haircare line to make itself available to Manila via Sephora–and it's called IGK Hair.
If you're up to date on whom to follow on IG, you might have already heard of it. If not, we at Preview had a little chat with the owners–major hairstylists from New York whose last names comprise the brand name (Chase Kusero, Franck Izquierdo, Leo Izquierdo, and Aaron Greni–whose clientele include Sofia Richie and The Crown's Vanessa Kirby!) on which products will create that laid-back, casual chic you've been wanting your hair to achieve–no complicated, multiple-step instructions here. These are the products they've created for a one-step solution to fab hair:
ADVERTISEMENT - CONTINUE READING BELOW
1. Supermodel Bedhead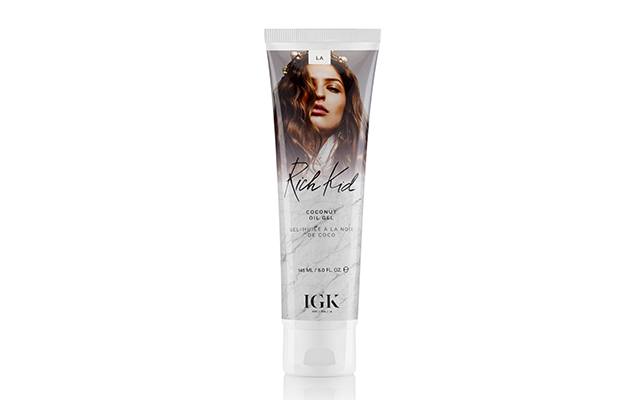 CONTINUE READING BELOW
Recommended Videos
IMAGE IGK
IGK HAIR Rich Kid Coconut Oil Gel , P1690, Sephora
Ever wish your hair would just air-dry with that natural, model-off-duty texture? IGK's Rich Kid Coconut Oil Gel is here for you. If you've been scared to leave the house with your hair wet (because who knows what it'll look like dry!!!), Aaron Greni says, "It's about feeling comfortable trying something new," and we say try it–because this Oil Gel is something new that was made to work.
ADVERTISEMENT - CONTINUE READING BELOW
2. Beach Waves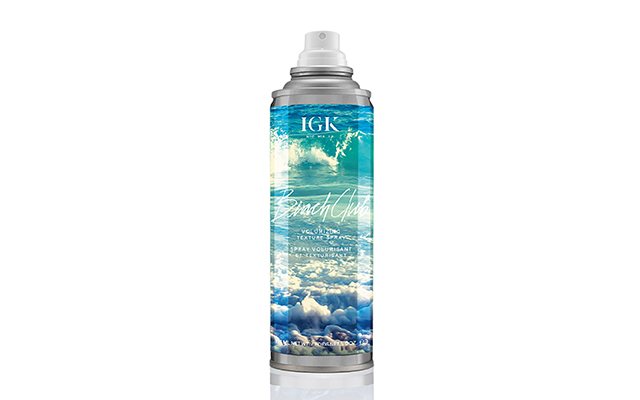 IMAGE IGK
IGK HAIR Beach Club Volumizing Texture Spray, P1690, Sephora
If you're one of those people with super-flat hair, Beach Club will be your best friend. It comes in an aerosol spray format so the product will always spray evenly to fluff up and pump up the volume in your hair. Best to use it as a prep step before you start taking your large-barrel curling iron to your tresses, so your waves will stay wavy all day.
ADVERTISEMENT - CONTINUE READING BELOW
3. Colored Hair that Stays Alive!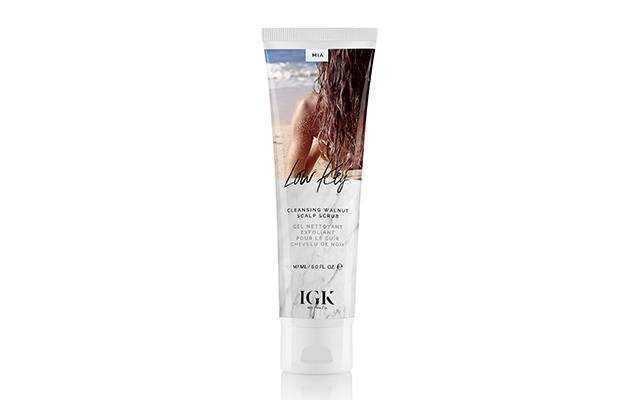 IMAGE IGK
IGK HAIR Low Key Cleansing Walnut Scalp Scrub, P2097, Sephora
Chase tells us, "To preserve color, you want to limit washing your hair and use sulfate-free, color- safe shampoos," All IGK shampoos are sulfate-free, color-safe and have UV protection to maintain your color, FYI. He adds, "use dry shampoo between washes to preserve your style." Their dry shampoos have increasing levels of cleansing, too (Jet Lag, Direct Flight, and First Class–in that order), depending on your needs! And to prevent buildup, they have Low Key, an walnut-powder based scalp scrub that sloughs away accumulated product and is ultra cooling too–perfect for this heat.
ADVERTISEMENT - CONTINUE READING BELOW
4. Ultra-Shiny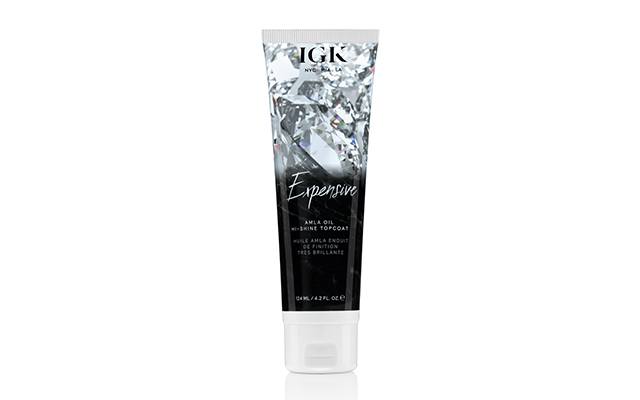 IMAGE IGK
IGK HAIR Expensive Amla Oil Hi-Shine Top Coat, P1690, Sephora
If you want your hair extra sleek and glossy like a Kardashian's, Expensive is the conditioner for you. It's a two to three times a week hair treatment that's made to replace your conditioner, and after you've left it on for three minutes and rinsed, it coats your hair like a nail topcoat, and leaves it not just shining but also heat and UV-protected.
ADVERTISEMENT - CONTINUE READING BELOW
5. Soft and Easy (Mistress)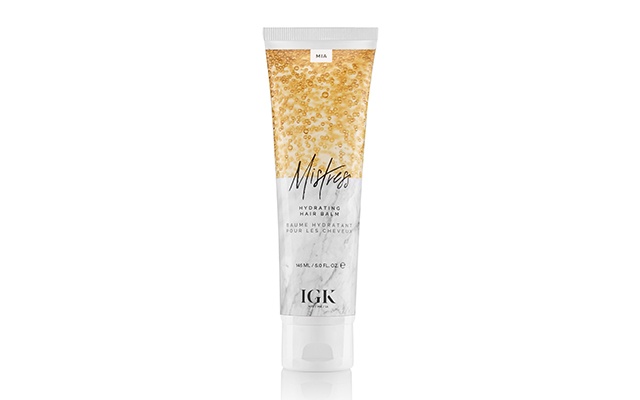 IMAGE IGK
IGK HAIR Mistress Hydrating Hair Balm, P1690, Sephora
Wash-and-wear-hair kinda girl? IGK's got you, too. Mistress is a hydrating hair balm that stands out from all the other leave-in conditioners out there because 1) the SCENT. It brings you to a vacay state of mind with a coconutty smell that isn't too cloying. 2) It's texture is unique: it's soft without being too slippery, and has just the right tackiness without being too sticky. Plus, a little goes a long, long way. We recommend working this in on damp hair. Whether or not you'll style it after, it'll plump up the hydration in your hair without the oiliness.
ADVERTISEMENT - CONTINUE READING BELOW
Related Stories from Preview.ph