Food photography by Maia Puyat
We're sure a lot of you have been to Hong Kong. It's a two-hour trip to good food and great shopping. But have you really explored Hong Kong? In recent years, Hong Kong has become a den of delicious food, tucked away in obscure streets (well, maybe not so obscure now that people are finding them).
Below, a Hong Kong Foodie Guide of the must-eats in the capital city.
1. Yardbird
33 Bridges St, Hong Kong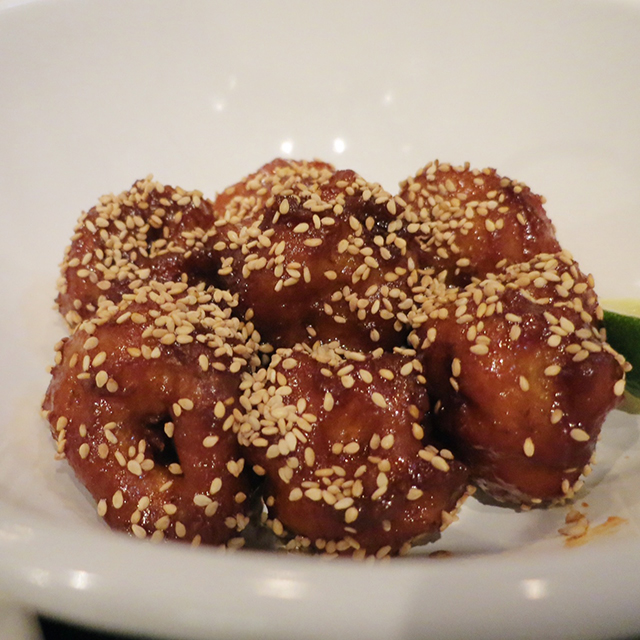 ADVERTISEMENT - CONTINUE READING BELOW
A fave of 12/10 proprietors Gab Bustos and Thea de Rivera, this yakiniku-and-izakaya spot is probably the hottest restaurant in Hong Kong right now. It opens at 6 and it fills up pretty fast so, unless you're there within thirty minutes of its opening, you'll probably end up standing (though the experience is still enjoyable sans a table). The food is, to put it simply, goddam delicious.
Style Bible recommends: Sweet Corn Tempura, KFC – Korean Fried Cauliflower, Maitake Mushroom (can be grilled or tempura, we recommend both ways), Fried Chicken with garlic and kewpie, Chicken and Egg Rice, Any Yakitori (but Wings with sea salt and shichimi is highly recommended)
Bonus tip: If you get there early, walk around PMQ right in front of it - a shopping compound inside an old police quarters. We absolutely love the hyper-curated, artisanal Muji there called Found Muji.
2. Little Bao
66 Staunton St, Central, Hong Kong
CONTINUE READING BELOW
Recommended Videos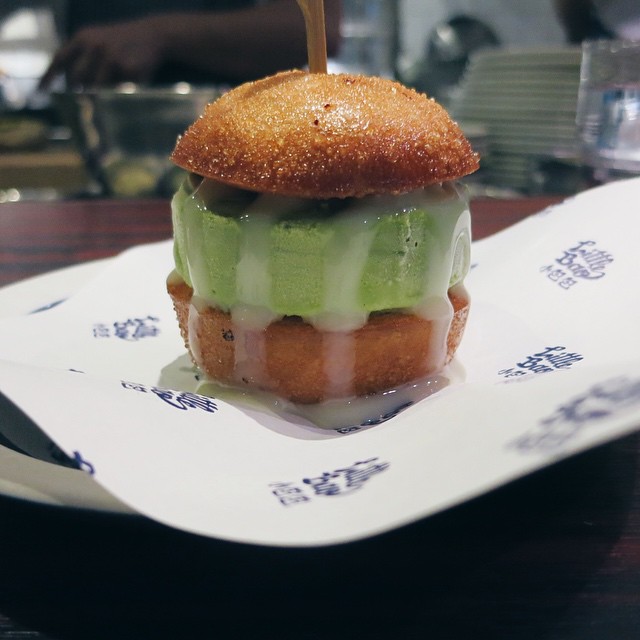 Little Bao is one of our favorite go-to places when in Hong Kong. Like Yardbird right by it, it opens at 6 and the chances of you queuing versus not queuing are around five to one (unless you show up early... or it's raining). They specialize in baos (basically siopao buns) done burger style – they offer both savory and sweet baos. Little Bao also has a wide selection of unique appetizers.
ADVERTISEMENT - CONTINUE READING BELOW
Style Bible recommends: "Mac & Cheese" (they use steamed rice rolls instead of macaroni), Short-Rib Pan-Fried Dumpling, Pork Belly Bao, Szechuan Fried Chicken Bao, Both Sweet Baos (Green Tea Ice Cream with Condensed Milk and Salt Ice Cream with Caramel)
Bonus Tip: Ask for the secret dessert bao flavors (their selection always changes)
3. 22 Ships
22 Ship St, 灣仔 Hong Kong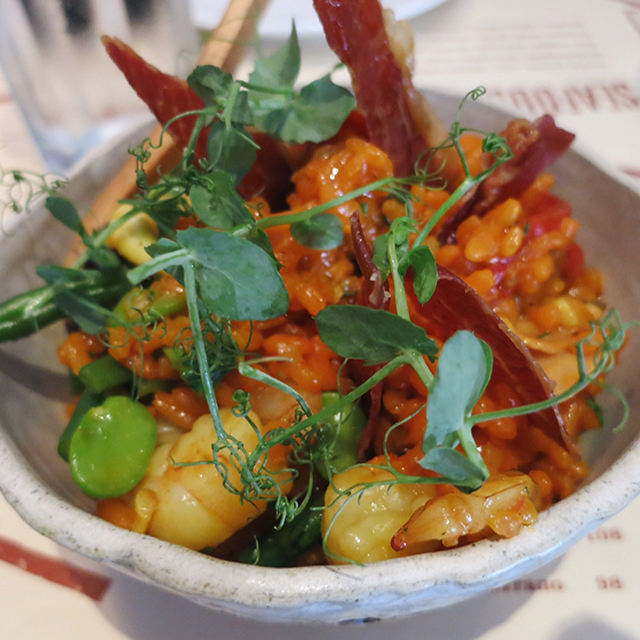 ADVERTISEMENT - CONTINUE READING BELOW
This is a must when you're in the area, especially if you're on the hunt for great food. 22 Ships is a tapas bar, so their servings aren't big but they're bursting with flavor. They have a wide selection from vegetables to seafood, to different meats and desserts, so 22 ships definitely has something for everyone. It opens at 12 and fills up as soon as it opens, so be there or... wait in line for half an hour.
Style Bible recommends: Jamón, manchego and truffle toastie with quail eggs, Cauliflower with mushroom, parsley and walnut pesto, Seafood paella with fava beans and crispy bacon, Red snapper with pine nuts, chorizo and pepper, Hawke's Bay lamb shoulder with eggplant and mint, Suckling pig with pineapple and piquillo peppers (if you're only having one thing, get this one!), Chocolate fondant with malt ice cream and 100's & 1000's, Green tea cheesecake with lime and yogurt
ADVERTISEMENT - CONTINUE READING BELOW
4. Ho Lee Fook
1 Elgin St, Central, Hong Kong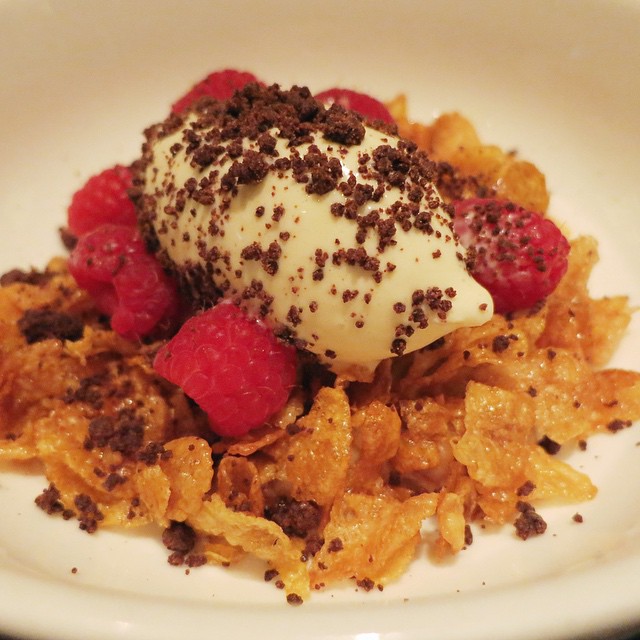 A bite of Ho Lee Fook's food makes you say profanities - particularly the one it suspiciously sounds like. It oozes with personality, which reflects on its food, its design, even the crowd that frequents it. Their servers are extremely friendly and attentive, and they try to gauge your taste to help create a meal that best suits you. They have hearty servings, too, so it's a great place to go when you're hungry. You may need a reservation, though...
ADVERTISEMENT - CONTINUE READING BELOW
Style Bible recommends: Mom's "mostly cabbage, a little bit of pork" dumplings with sacha soy dressing, Hokkaido scallops with snowpeas, pickled enoki, shiso and salmon roe, Stir-fried asparagus with broccoli, sugar snap peas, garlic and Shaoxing, Kurobota pork char-siu, Roast Wagyu short ribs with jalapeño puree, green shallot kimchi and soy glaze (if you only have time for one dish, get this!), Mix your own steamed rice with seaweed, toasted sesame, pork floss and sesame oil, "Breakfast 2.0" (Horlick's ice cream, cornflake honeyjoy, oats, dried longan and cocoa coffee crumbs)
5. Serge Et Le Phoque
3 Wan Chai Rd, Wan Chai, Hong Kong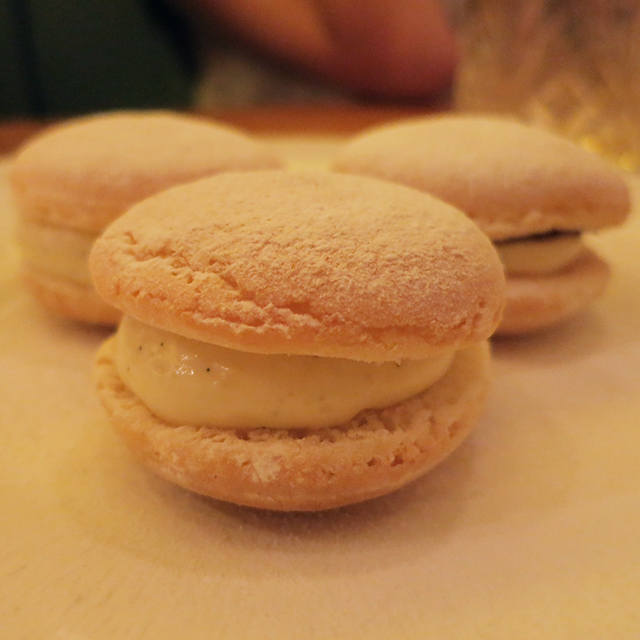 ADVERTISEMENT - CONTINUE READING BELOW
Serge Et Le Phoque is a gem hidden in a sketchy alleyway. It's got two French chefs behind the helm, so it has a quiant and Parisian vibe going for it - both in design and in food. They've got a few a la carte dishes on the menu, but their specialities are the surprise five or seven course dinners - surprise because they come up with the dishes on the spot. The course will depend both on the freshest ingredients they have on hand, and your food preferences (they will ask if anyone has any special diets or allergies and edit your course accordingly). It's definitely an enjoyable experience.
Style Bible recommends: The Five-Course Tasting Menu (or seven if you're hungry and have a lot of time), All the desserts (but the Dacquiose with vanilla cream and nougatine is a MUST)
6. Bo Innovation
60 Johnston Rd, Hong Kong
ADVERTISEMENT - CONTINUE READING BELOW
This is one of the trendiest 3-Michelin Star restaurants in the world. Bo Innovation, known for its "X-Treme Chinese," is a must-try restaurant if you're in the Hong Kong area – it's chef's menu is one of a kind. Each dish is an experience, especially Bo's famous molecular xiao long bao (it's small and circular, but it explodes with so much flavor that it makes you forget your own name). It's put a casual twist to an otherwise upscale restaurant, and it's a great place for a quiet and relaxing lunch. You will need reservations.
Style Bible recommends: The Chef's Menu
7. Din Tai Fung
Silvercord, No.30 Canton Road, Tsim Sha Tsui, Kowloon, Hong Kong (among other locations)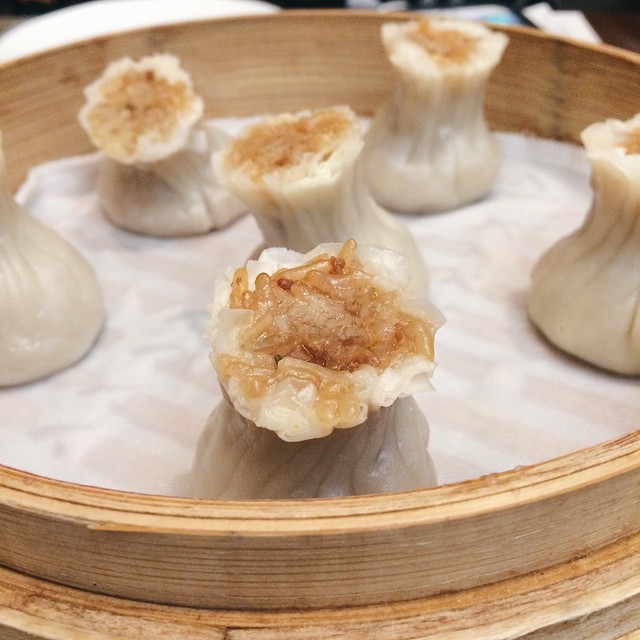 ADVERTISEMENT - CONTINUE READING BELOW
This is a must when you're within the vicinity of one – eating dimsum at Din Tai Fung should be on every foodie's bucket list. It isn't particularly difficult to get a seat because the establishment, particularly the one in Causeway Bay, is gigantic, so chances are you'll have space.
Style Bible recommends: Special steamed pork dumpling (xiao long bao), Steamed Black truffle and pork dumplings (xiao long bao), Steamed glutinous rice and pork Shao-Mai, Steamed pork and shrimp Shao-Mai, Any of the Bun desserts
8. Sundays Grocery
Kam Fu Mansion, 66-68 Catchick St, Hong Kong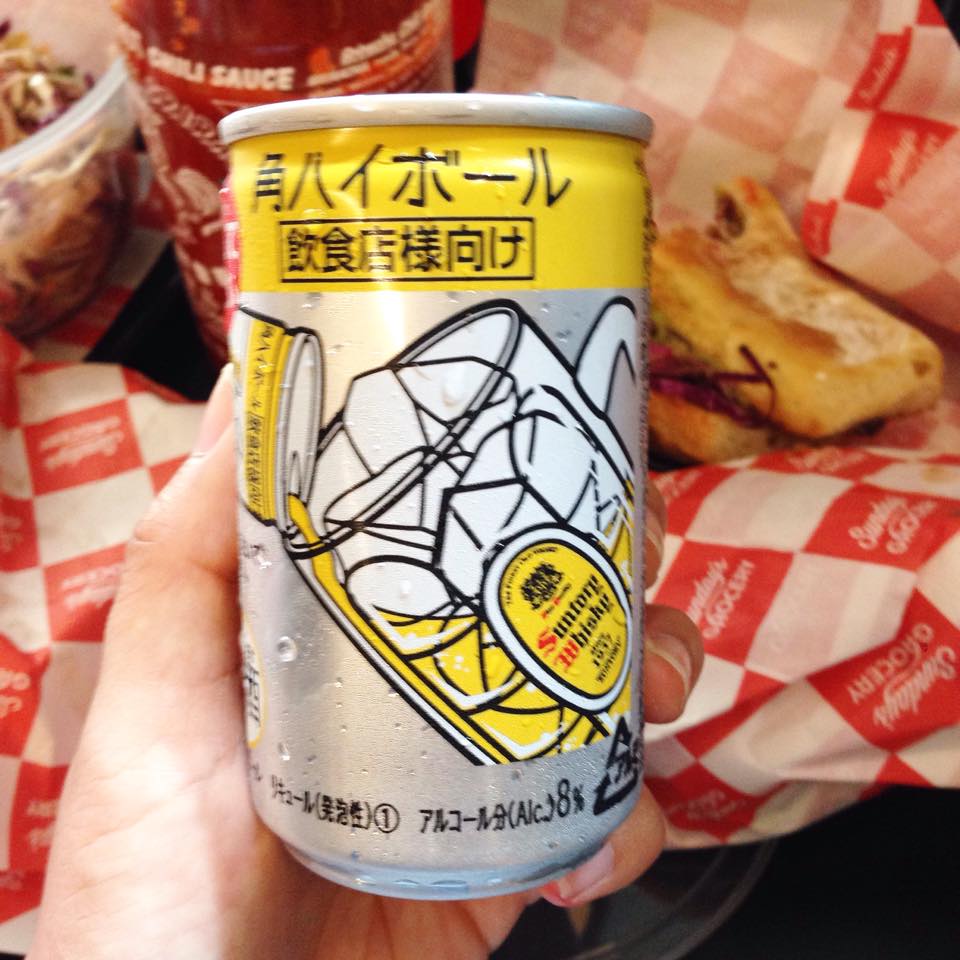 ADVERTISEMENT - CONTINUE READING BELOW
From the people who brought us Yardbird, this sandwich and liquor takeaway shop teems with shelves of hipster liquors (read: coffee whiskey and coffee shochu). With a neon sign outside, and souvenir t-shirts and smiley stickers inside, you bet your VSCO cam booster kit that it's totally Instagram-worthy.
Style Bible recommends: The roast pork sandwich, banh mi, fried chicken and the vinegary coleslaw; pluck a Yardbird spice shaker and a Suntory-in-a-can like we did, too. Nothing like a highball at noon.
Bonus tip: They have monthly parties where they give out free whiskey-and-soda waters. Follow them on Instagram @sundaysgrocery so you can time your next "spontaneous" HK weekend.
Hey, Preview readers! Follow us on Facebook, Instagram, YouTube, Tiktok, and Twitter to stay up to speed on all things trendy and creative. We'll curate the most stylish feed for you!