Ever wondered what your teeth would look like if they were a couple of shades lighter? I've been thinking about having mine done for such a long time but was too scared—Will it hurt? Will it thin out my teeth? Will my teeth be more susceptible to coffee stains if I had them done? These were just some of the questions I've asked myself over the years.
Enter The Smile Bar—a place where you can have your teeth whitened in as fast as 20 minutes!
What
The Smile Bar Teeth Whitening Service
What it is
The Smile Bar offers a Teeth Whitening Service, which allows you to avail of their specialized procedure in a salon-like atmosphere. Depending on your preference on level of whitening (and time), you can opt to take one to three 20-minute sessions per visit. Single Whitening (20 minutes) is priced at P2999; Double Whitening (2 x 20 minutes) at P4999 and Triple Whitening (3 x 20 minutes) at P6499.
ADVERTISEMENT - CONTINUE READING BELOW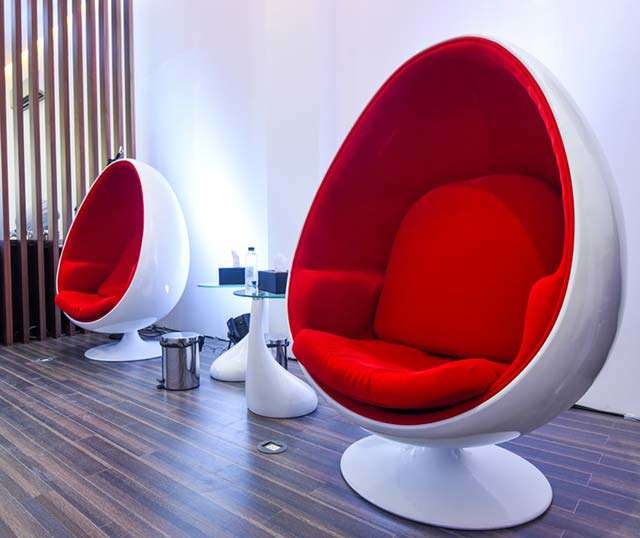 IMAGE Courtesy of The Smile Bar
Partnering up with Sweden's Brilliant Smile group, which takes pride in using the safest products on the market, they supplement the procedure by prepping you with their signature line of mouthwash and toothpaste, guaranteeing clients with a safer experience, eliminating the risks and discomfort of using either a laser or UV-light, which uses heat to activate the whitening agent. Another claim is that theirs is a procedure that won't damage the enamel of your teeth, which is a common impression of teeth whitening in general.
Current condition
My teeth were a little yellowish due to one too many cups of coffee (which hover on at least two cups) I indulge myself with one almost every single day. I would sometimes get conscious with the shade of my teeth, always playing around the thought of having them whitened.
How we used it
The specialist began by bringing me into a room with a relatively big, well-lit vanity mirror to help me assess the current shade of my teeth. She actually said that it's best to use the tooth beside your two upper front teeth (either right or left) as the gauge of your current color. After that, they led me to the washing area to rinse with mouthwash and brush my teeth using their whitening toothpaste. They said the mouthwash is done first to loosen any extra sediments and residue, before you brush them away (they gave me a soft-bristled toothbrush).
ADVERTISEMENT - CONTINUE READING BELOW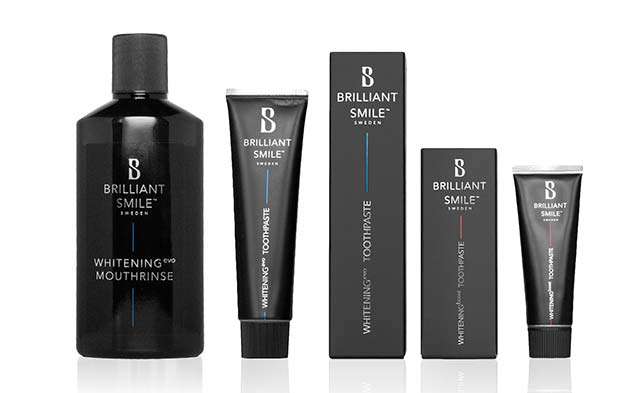 IMAGE Courtesy of The Smile Bar
After brushing, they sat me down in their egg chair and offered me their iPad with the accompanying headphones to keep me entertained during the session, then proceeded to show me that they were putting the whitening gel onto the trays. The gel was purple-tinted, which takes effect once the Plasma LED lamp is placed onto my exposed teeth. With a pair of orange-tinted eye protectors, the specialist adjusted the light according to my level of comfort in the chair to keep me from moving around too much that might cause the light to misalign.
ADVERTISEMENT - CONTINUE READING BELOW
After 20 minutes, the light automatically shut off and the specialist brought me to rinse and brush my teeth to get rid of any extra gel left. Since I opted to get the double whitening procedure, we re-did the entire process for another 20 minutes. There was a ngilo factor right after the session but it was bearable.
Once the second part was done, the specialist brought me back to the vanity mirror to check my teeth. I was pleased to find out that my teeth were three shades lighter from when I walked in.
To finish the session off, my teeth were treated with the Nano Seal Total+, which is an add-on that takes about one to two minutes to eliminate the need to wait 72 hours before indulging in another cup of coffee or glass of wine. Before sending me off, the specialist advised me that the effects should remain for about three to four months depending on my lifestyle (a.k.a. how many cups of coffee I would continue to drink), and I can go back for another session if I felt the need to.
ADVERTISEMENT - CONTINUE READING BELOW
Conclusion
I've always been hesitant about having my teeth whitened. With how The Smile Bar presented its service—that it was safe and less painful than other whitening procedures, which use either a laser or UV light put me a little more at ease. Given that the results are immediate and the fact that it's priced reasonably are plus points in my book. The place wasn't so shabby, too. I felt relaxed and pampered—far from what you'll experience at the dentist!
The Smile Bar is located at the 2nd Floor, Cluster 2, Uptown Parade (above Denny's) in Uptown Bonifacio, Bonifacio Global City, Taguig. For booking of appoinments, visit their website or call +632 541-2853 or +63917 148-5659.
Related Stories from Preview.ph
Hey, Preview readers! Follow us on Facebook, Instagram, YouTube, Tiktok, and Twitter to stay up to speed on all things trendy and creative. We'll curate the most stylish feed for you!