It was a night of scents and storytelling, a night that involved inviting a few special guests over to Adora to find their signature scent. After walking through a live scent quiz and ticking their answers on the special scent questionnaire, guests were asked to choose scents from the category that suited them best: bold (striking floral concoctions), minimalist (modern woody fragrances), or eclectic (rich sensual blends with a bohemian vibe).
Watch Heart Evangelista, Iza Calzado, and Tim Yap answer the scent quiz and choose from Adora's exquisite roster of perfumes, from Penhaligon's, Maison Francis Kurkdjian, and Diptyque.
What's your result? To give you more options, here are the scents you can choose from per category:
Bold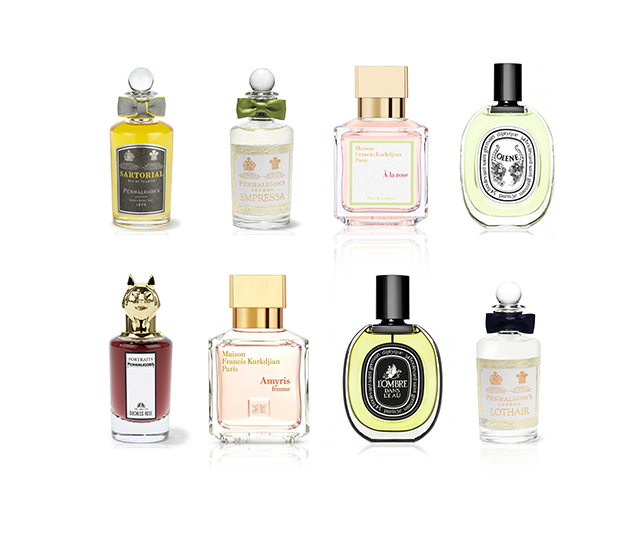 From top-left: Sartorial by Penhaligon's, (Iza) Empressa by Penhaligon's, A La Rose by Kurkdjian, Olene by Diptyque, (Heart) The Coveted Duchess Rose by Penhaligon's, Amyris Femme by Kurkdjian, L'Ombre Dans L'eau by Diptyque, and Lothair by Penhaligon's
Minimalist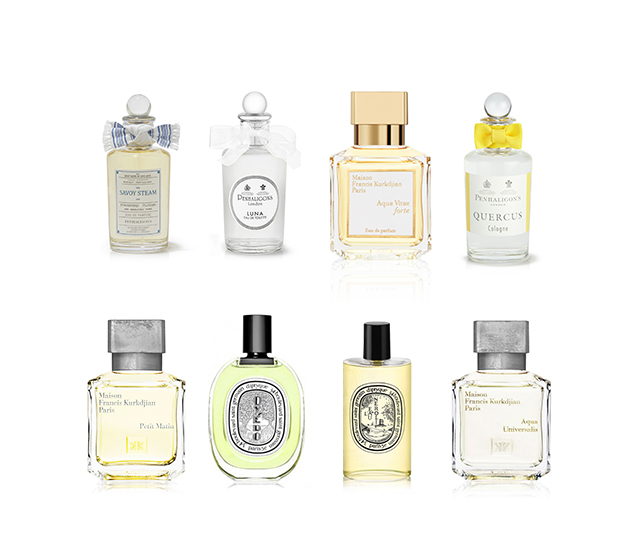 From top-left: (Tim) Savoy Steam by Penhaligon's, Luna by Penhaligon's, Aqua Vitae Forte by Kurkdjian, Quercus Eau De Cologne by Penhaligon's, Petit Matin by Kurkdjian, Oyedo by Diptyque, Neroli by Diptyque, Blenheim Bouquet by Penhaligon's, and Aqua Universalis by Kurkdjian
Eclectic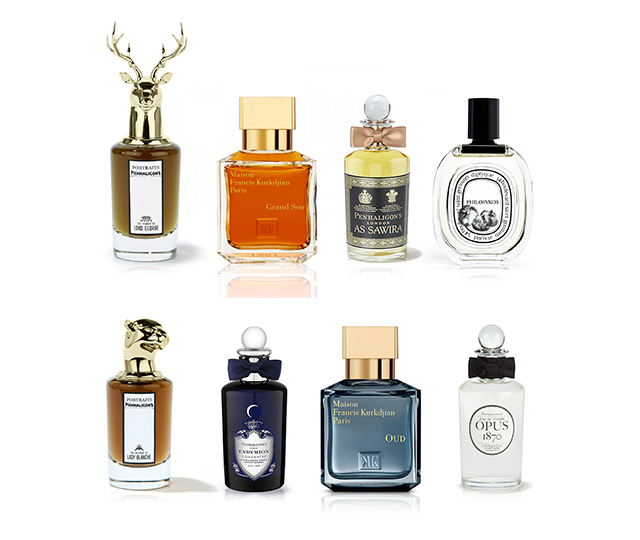 From top-left: Portrait Tragedy of Sir George by Penhaligon's, Grand Soir by Kurkdjian, As Sawira by Penhaligon's, Philosykos by Diptyque, The Revenge of Lady Blanche by Penhaligon's, Endymion Concentré by Penhaligon's, Oud by Kurkdjian, and Opus 1870 by Kurkdjian
To learn more about Adora, click here.