If you haven't paid the salon a visit in while, you probably have long locks you're planning to cut off soon. You've likely thought about donating your hair to cancer patients after, but have no idea how to start. Lucky for you, you've come to the right place!
In this article, we've prepared a complete guide on how to get your hair ready for that exciting big chop. After all, what better way to get rid of those extra inches than to share them with those who are in need?
What are the general guidelines for hair donation?
1. Your donation should be no less than nine inches long.
In fact, the ideal length that most organizations encourage their donors to give is around 12 inches or 30.5 centimeters. This is because during the process of making a wig, each strand of hair is tightly secured to the base of the cap, which could sacrifice some of the hair. Meaning, the longer the hair you plan to give, the better. Some organizations accept donations all year round, so there's no rush to grow your hair out some more if it's still too short!
ADVERTISEMENT - CONTINUE READING BELOW
2. Avoid donating chemically-treated hair.
Hair that is colored, bleached, rebonded, or damaged hair in general often breaks while in the process of making a wig. This will not only slow down the process, but it would also put efforts of creating the wig to waste. Although some organizations still accept hair donations in these conditions, it is generally discouraged due to the higher costs it incur to get it processed into a medical grade wig.
3. Wash your hair
before cutting it.
Once you've passed through the requirements above and you're now ready to take that big chop, make sure that your hair is clean and free from any styling products such as hairspray, gel, wax, or leave-in conditioners. Don't forget to dry your hair as well, since wet or unclean hair usually gets moldy while in transit or storage, which gives the organizations no choice but to throw them out.
CONTINUE READING BELOW
Recommended Videos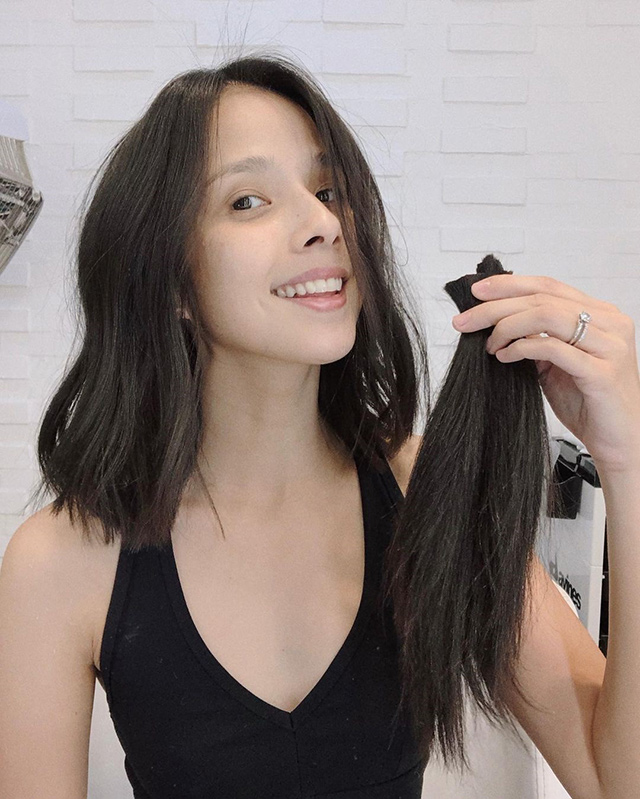 4. Braid your hair or secure into a ponytail before cutting.
To cut your hair, you can either do it on your own or you can ask your hairstylist to do it for you— just make sure you follow the specific guidelines asked by the organization of your choice! Although generally, you would just need to section your hair by braiding or securing it into a ponytail and then cutting it off above where you've tied it. If you want to make sure that you're doing it correctly, you can also contact the organization receiving your donation and have them cut your hair for you.
ADVERTISEMENT - CONTINUE READING BELOW
5. Package your donation properly for shipment and storage.
After making the chop, secure your hair donation in a resealable plastic bag. Label it with your personal details that the organization needs as well before dropping it off or shipping it via courier. Most organizations notify their donors once they've received the donated hair and some even send e-certificates to recognize the donations. Just be patient with this process!
Where can I donate my hair in the Philippines?
1. Makati Medical Center
Makati Medical Center has been hosting their annual hair donation drive ever since 2016. On February 2021, they've once again opened a hair donation event called "Donate Your Quarantine Hair" to make a cancer patient smile! To donate, you can message MakatiMed's official Facebook page and follow these guidelines: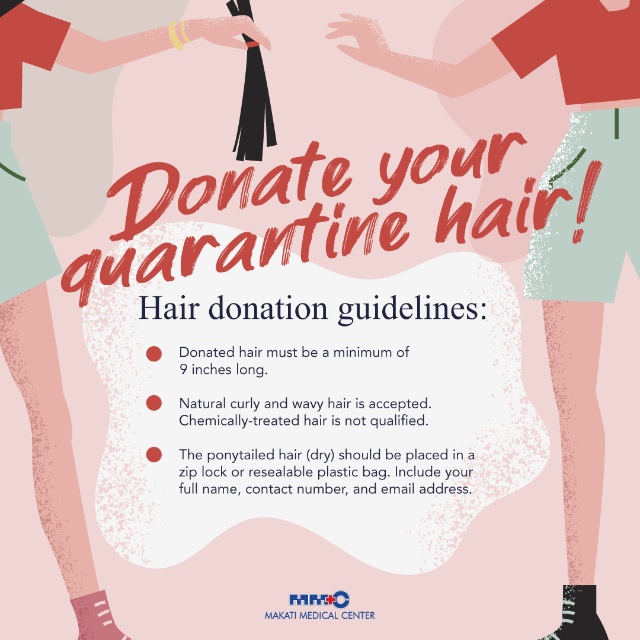 ADVERTISEMENT - CONTINUE READING BELOW
2. Hair For Hope
Hair For Hope is an initiative spearheaded by HEADS by Volu-Med Manila and the European Hair Factory, Inc. They have been in partnership with The Cancer Center of Makati Medical Center together with other organizations that aim to provide free wigs for cancer patients and other beneficiaries. To donate, take note of the guidelines below: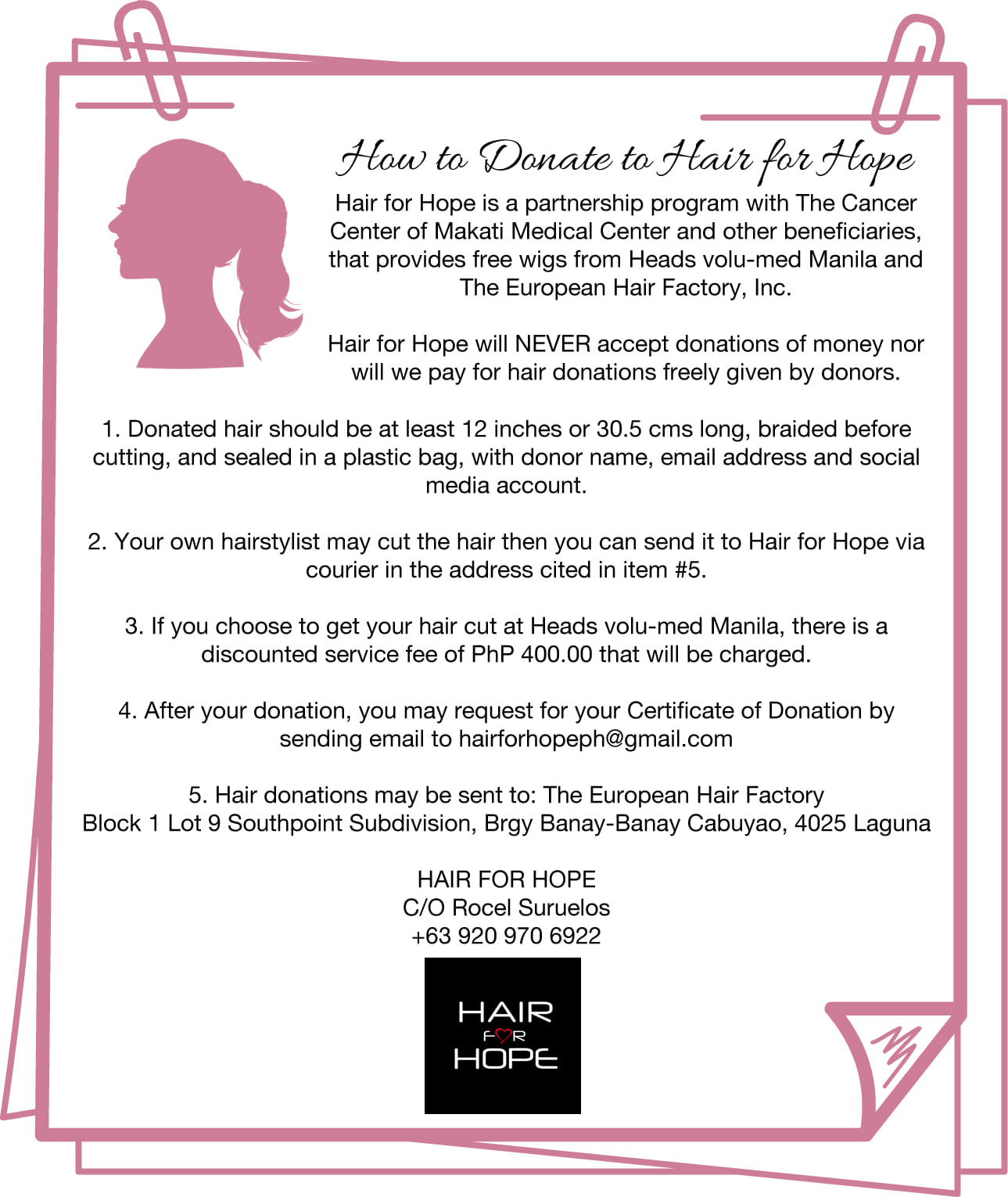 ADVERTISEMENT - CONTINUE READING BELOW
3. Strand Up For Cancer
Strand Up For Cancer is a project sponsored by MDYMCA Youth Club that aims to help financially disadvantaged women who are suffering from long-term hair loss due to chemotherapy. Throughout the years, the organization has advocated for cancer awareness and women empowerment to give strength to the women who are fighting cancer. Their donation drive will run again this year in August 2021. To donate, follow these steps: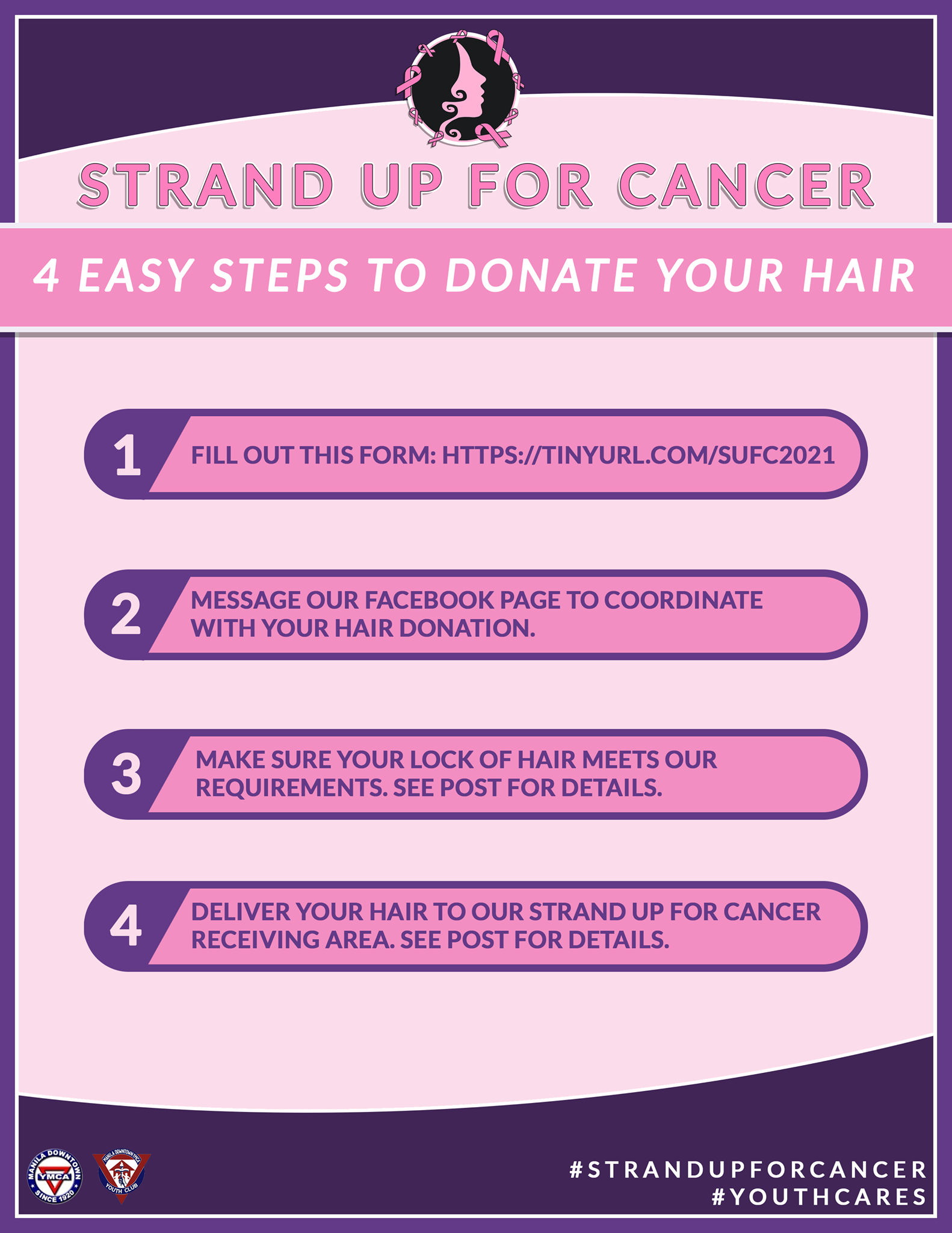 ADVERTISEMENT - CONTINUE READING BELOW
4. Kythe-Ateneo
Kythe-Ateneo is the student arm of Kythe Foundation. Their year-long hair donation drive comes in two parts: first is the Hair2Share program, which intends to collect hair donations to use for the medical wigs and the other is the Wigs2Give initiative, which aims to distribute the medical wigs to the patients in need for free! They are also partnered with HairForHope, the charity unit of HEADS by Volu-Med salon. Click here to view the organization's donation primer in full.
Related Stories from Preview.ph
Hey, Preview readers! Follow us on Facebook, Instagram, YouTube, Tiktok, and Twitter to stay up to speed on all things trendy and creative. We'll curate the most stylish feed for you!