Small, minimalist designs are many people's go-to choice for tattoos, but if you've been eyeing getting a larger ink, look no further: Geometric tattoos may be your match. This tattoo genre still give a sense of simplicity, but with more intriciate details that are pleasing to the eyes.
What are geometric tattoos?
Geometric tattoos are characterized by—you guessed it—geometric shapes or structured patterns. People from the ancient times used to have designs like this inked for spiritual and religious purposes. Now, geometrical tattoos are popularly known to represent ideas like order, symmetry, and even intelligence as each shape is associated to a different meaning. For example, a triangle portrays harmony, a square depicts stability, and a circle stands for balance. There are also geometrical tattoos that possess a curated look or an abstract formation, which allows the individual to make their tattoo more personal without its meaning being recognized straight away.
ADVERTISEMENT - CONTINUE READING BELOW
If you are thinking of giving your ink a unique flair, let these geometrical tattoo designs inspire you:
1. Sun
A sun will always be a safe choice to have as an ink because it holds various meanings. It symbolizes life, balance, positivity, and energy, just to name a few. In this tattoo, the sun is peeking through the diamond which will remind you that sunshine will always be there to guide you even if you don't feel its light during stressful times.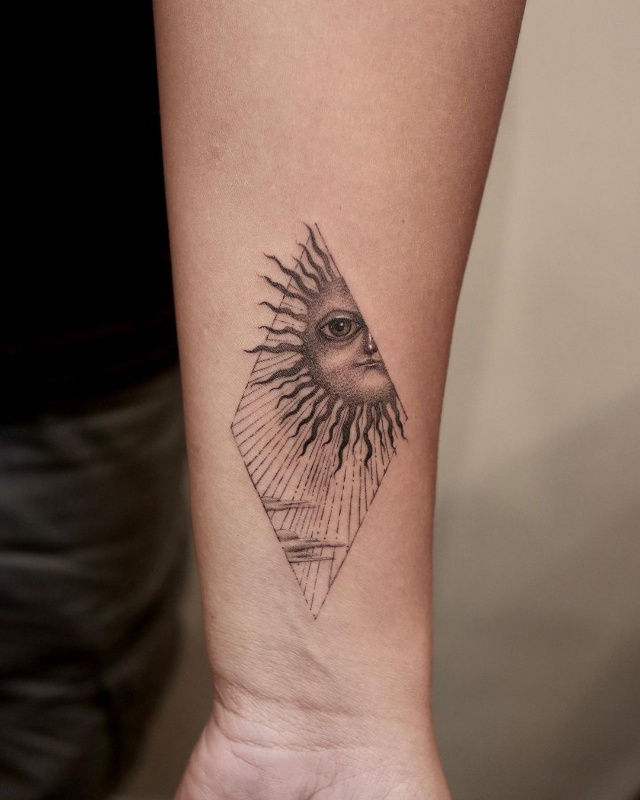 2. Phoenix
This mythological bird is known to be dangerous and impossible to kill. Therefore, an ink of this powerful creature can be a representation of strength and capability. A phoenix flying in a realm of geometric shapes, for one, is a beautiful way to put a phoenix ink together.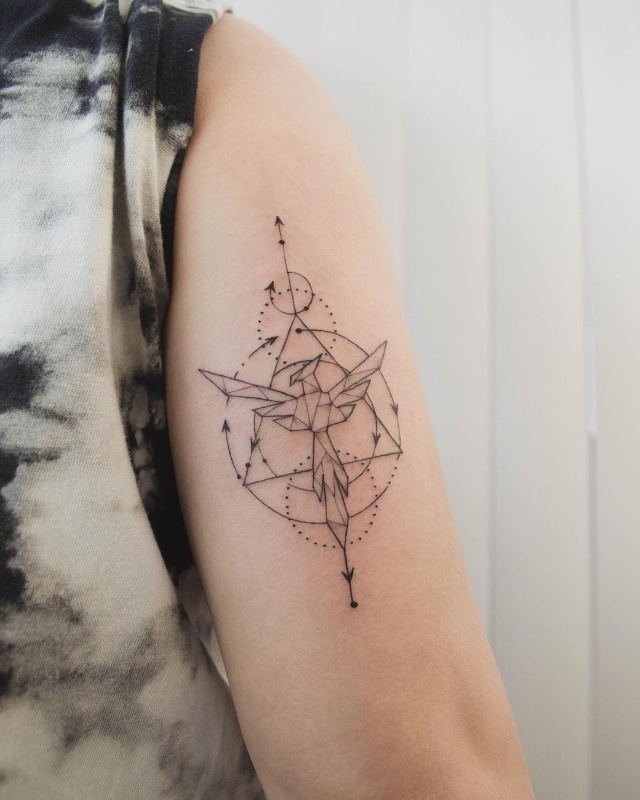 ADVERTISEMENT - CONTINUE READING BELOW
3. Watercolor Flower
Popping out of this diamond are two delicate flowers with a watercolor-like effect. You'll love this look if you want to veer away from dark outlines and shadings and have your tatt looking like a dainty piece of art. FYI, flowers embody beauty and life, and having florals as an ink will encourage you to bloom every day.
ADVERTISEMENT - CONTINUE READING BELOW
4. Moonflower
If you want your floral tattoo to be simpler, this ink uses thin lines to also create a graceful-looking piece. The circle on this tatt emphasizes the moonflower which is known to bloom at dusk and close at midday. Seeing this imprinted on your skin will remind you that you can still blossom during the darkest of times.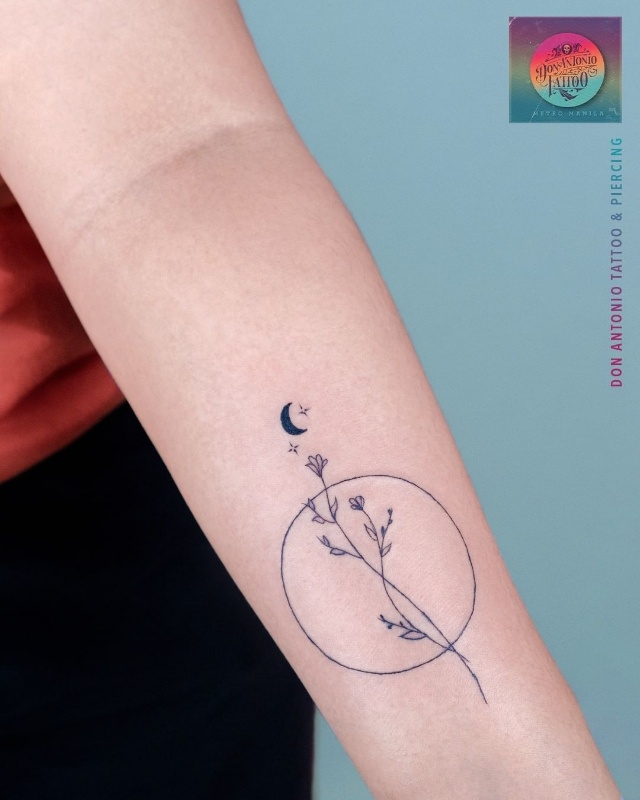 ADVERTISEMENT - CONTINUE READING BELOW
5. Psyche and Cupid
In this rectangle ink is a scene where Cupid revives Psyche with a kiss. This popular story from Greek mythology teaches us that true love will always find you no matter how complicated this can be. Having a tattoo of these two gods fits every hopeless romantic who is never giving up on finding their fate.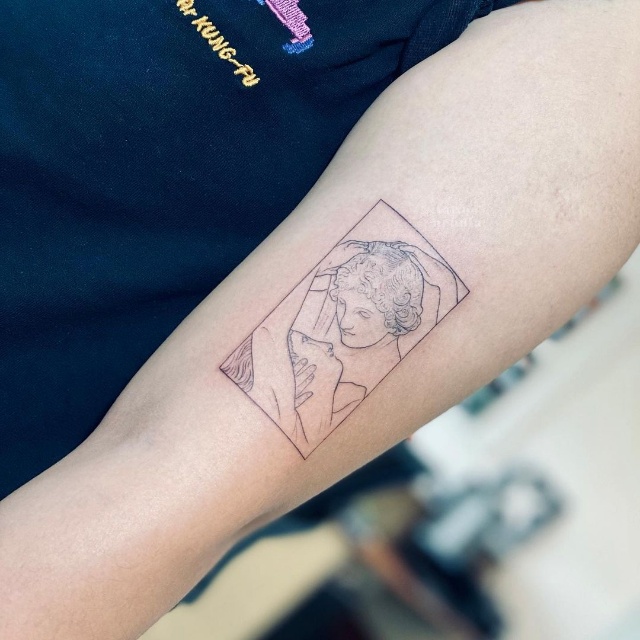 ADVERTISEMENT - CONTINUE READING BELOW
6. Morse Code
This ink is actually one-half of a best friend tattoo. They arranged all the shapes and lines with touches of morse code to truly symbolize their friendship. You can draw inspiration from it and assemble different shapes yourself to give your design a more personal approach. You can also add some morse code for a hidden message!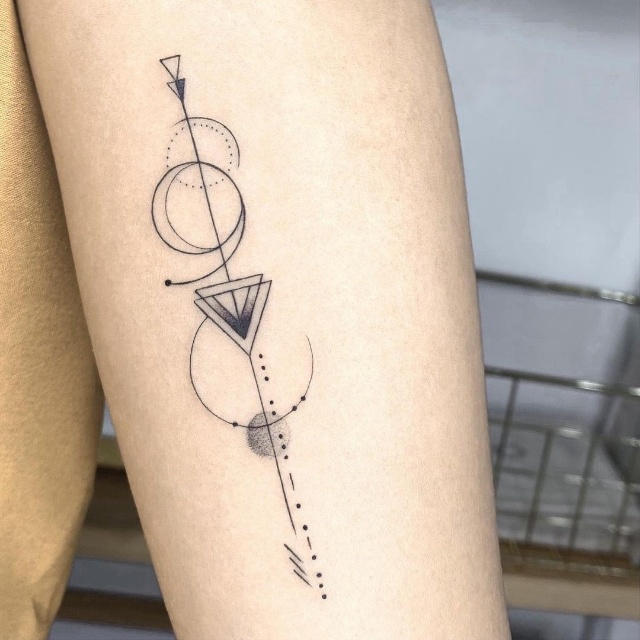 ADVERTISEMENT - CONTINUE READING BELOW
7. Painting
They say that there is an instantaneous release of dopamine (a "feel-good" chemical in our bodies) when you look at an artwork that you find beautiful. So if you always need a mood boost, having a tattoo of your favorite painting is definitelty worth considering. This tatt in particular captures one of Van Gogh's famous works, Irises. It's laid as an avant-garde piece with shapes that further highlight the beauty of the painting.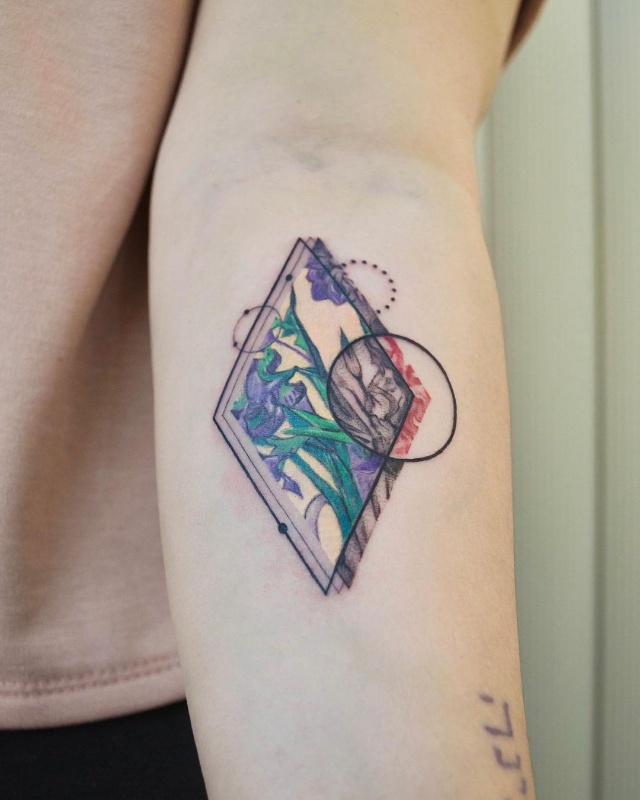 ADVERTISEMENT - CONTINUE READING BELOW
8. Wave
This triangle ink with an image of a wave will remind you to go with the flow and let go of worry and control. It's also a good tattoo choice for people who want to give an ode to being a water sign in the zodiac. For the beach lovers out there who love the calming sound and graceful movement of waves, then this ink could be for you, too!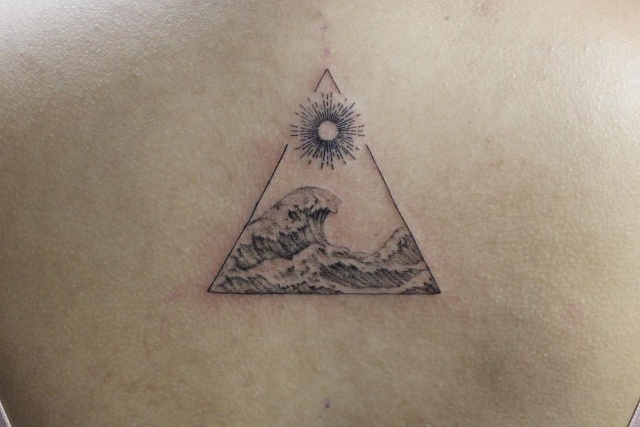 ADVERTISEMENT - CONTINUE READING BELOW
9. Eye
This tattoo design of an eye will remind you to always look forward to the future or envision yourself in your happy places. It'll help will motivate you to keep going even if you seem to be far behind from your goal. This will also inspire you to continue manifesting the dreams you have for yourself.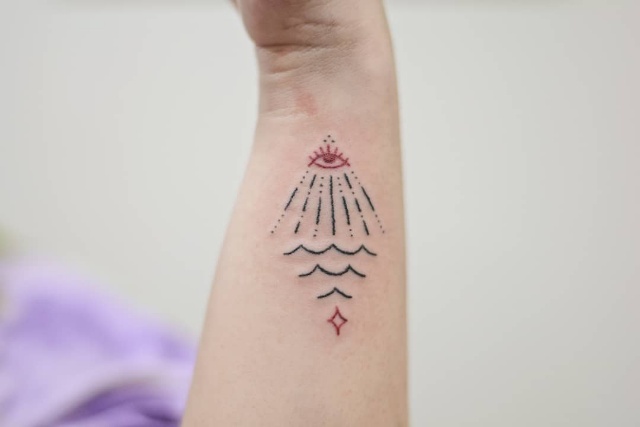 ADVERTISEMENT - CONTINUE READING BELOW
10. Sunflower
When looking at a sunflower, you know that it already represents positivity, hope and happiness. It is also a symbol of good luck, so having a tatt of this beautiful flower is like having a lucky charm with you at all times. Sunflower tattoos are usually colored and dainty-looking, but adding geometrical shapes and lines like this design below gives the sunflower an edgier vibe.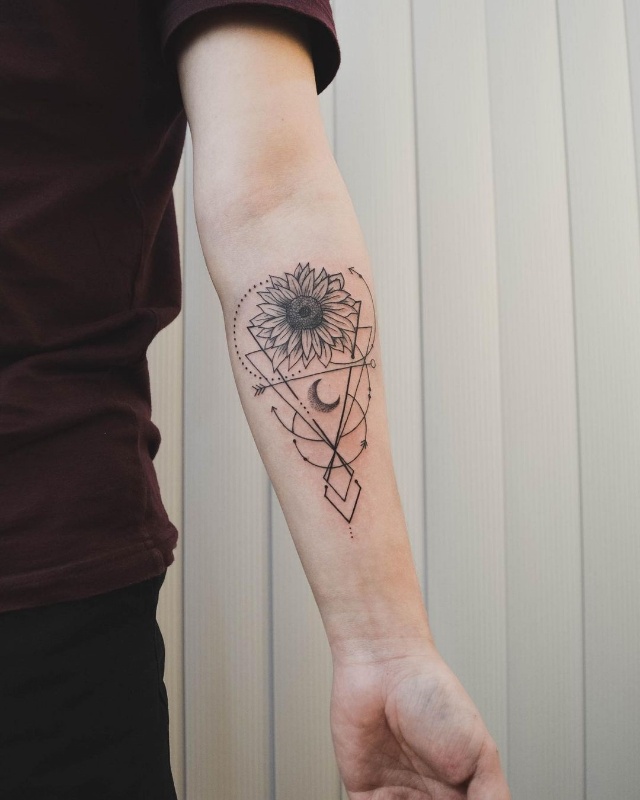 ADVERTISEMENT - CONTINUE READING BELOW
Related Stories from Preview.ph
Hey, Preview readers! Follow us on Facebook, Instagram, YouTube, Tiktok, and Twitter to stay up to speed on all things trendy and creative. We'll curate the most stylish feed for you!