We've all heard of crow's feet, laugh lines, and frown lines. But when it comes to the battle against wrinkles, most of us are guilty of neglecting one part of our body that in fact deserves equal TLC. In case you haven't caught on, we're talking about our décolletage. This delicate area is one of the firsts to reveal signs of aging. So here's a fact: You should be treating the skin on your neck the same way you treat the skin on your face—with utmost care, that is.
Dr. Anna Palabyab Rufino of Beautique MD tells Preview, "As we age, we lose volume, moisture, and elasticity on our skin. Decrease in collagen and elastin makes the skin on the neck sag; loss of moisture causes dryness, which makes wrinkles more pronounced." To give us a lowdown on Neck Wrinkles 101, below, the dermatologist answers the most basic questions on this beauty woe that we all need to know about.
ADVERTISEMENT - CONTINUE READING BELOW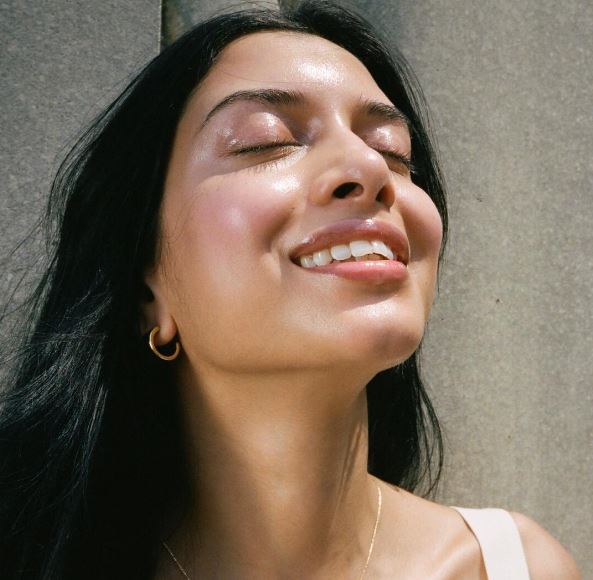 IMAGE INSTAGRAM/glossier
What are the main causes of neck wrinkles?
"The neck is considered an extension of your face but we often neglect it," says Dr. Anna. "The skin on the neck is much thinner [and is] more prone to sun damage, which can cause premature wrinkling. Smoking has also been proven to cause wrinkling because it causes vasoconstriction and helps prevent oxygen and nutrients from being delivered to certain areas of the skin, including that of the neck. Strong platysmal bands or neck muscles can also cause the appearance of vertical cords on the neck."
ADVERTISEMENT - CONTINUE READING BELOW
Recommended Videos
In addition, certain factors like sudden weight gain or loss, irregular sleeping habits, and imbalanced diet can be the main culprits as to why we develop lines across our necks. According to Dr. Anna, another probably cause is family history as neck wrinkles can also be hereditary.
What can we do to prevent it?
To combat the development of neck wrinkles, Dr. Anna stresses the importance of applying sunscreen from the chin down to the chest. "We can always eliminate or prevent the environmental factors that cause them. Applying sunblock to the neck area is very important. Reapplying after two hours of sun exposure is just as important," she explains.
Of course, another way to prevent those unwelcome lines on our décolletage is by dedicating a portion of our skin care routine to it. Just like how we care for the skin on our face, we should also extend equal amount of attention to primping our necks. "We want to care for our necks just as much as we care for our faces," says Dr. Anna. She did note, however, that not all products we use on our face are also recommended to be applied to the neck. She clarifies, "Some may cause irritation because the neck is known to be a more sensitive area. When in doubt, always consult a dermatologist first. There are also many neck firming creams on the market. It is best to apply these for prevention, before you notice signs of aging on your neck."
ADVERTISEMENT - CONTINUE READING BELOW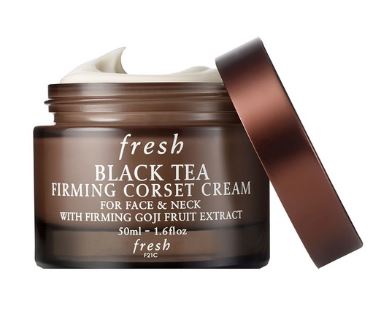 IMAGE Sephora.ph
Fresh Black Tea Firming Corset Cream, P5894, Sephora.ph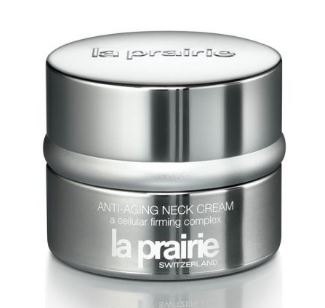 ADVERTISEMENT - CONTINUE READING BELOW
IMAGE rustans-thebeautysource.com
La Prairie Anti Aging Neck Cream, P10500, Rustan's Makati
If the lines are already prominent, what treatments are best recommended?
"There are also many non-invasive procedures that can help [minimize the look of] neck wrinkles. Procedures using radio frequency and high frequency ultrasound machines can help improve and prevent these by tightening and lifting the skin and helping promote collagen production. Lasers such as fractionated CO2 laser treatments can also help in improving its appearance.
"If you realized too late that your neck lines are revealing your age, you can have a board-certified dermatologist administer hyaluronic acid fillers on the areas to add some volume and attract moisture. Botulinum toxin type A can also be injected on patients with hyperactive platysmal bands (neck muscles) to decrease the appearance of the vertical lines that can be prominent event at a young age. It can help weaken these muscles reducing the appearance of the lines. As maintenance, you should do high-frequency ultrasound or radio frequency treatments as often as your dermatologist recommends."
ADVERTISEMENT - CONTINUE READING BELOW
Dr. Anna Palabyab Rufino of Beautique MD is available for consultation at MDI Corporate Center, BGC, Taguig.
Related Stories from Preview.ph
Hey, Preview readers! Follow us on Facebook, Instagram, YouTube, Tiktok, and Twitter to stay up to speed on all things trendy and creative. We'll curate the most stylish feed for you!