These days the battle between cosmetic brands is no longer just about quality or packaging, because as proven, wit and charm are also big game changers. How can a girl resist a sweetly-hued pink lippie with an equally alluring name like I Don't Pink So or Candy Yum-Yum? Right, right? They're perfect conversation starters, instant pick me-uppers, and makes wearing lipstick so much more exciting. For our first entry, say hello to the girly pinks that are showing us that there is so much more to them than their saccharine sweetness. Scroll down to see our catchy favorites worth bragging about.
Every lady's first lipstick has got to be some shade of pink. First Kiss, P499, Happy Skin
ADVERTISEMENT - CONTINUE READING BELOW
As sweet as candy, indeed. Candy Yum-Yum, MAC
Now that's a shade of pink with an attitude. I Don't Pink So matte lipstick, BYS
High shine as high as your heels. Revlon colorstay ultimate suede in high heels.
ADVERTISEMENT - CONTINUE READING BELOW
Pink can be groovy, too! That '70s Pink black label lipstick, NYX
Feel as pretty as a ballerina. Hot tutu, Bobbi Brown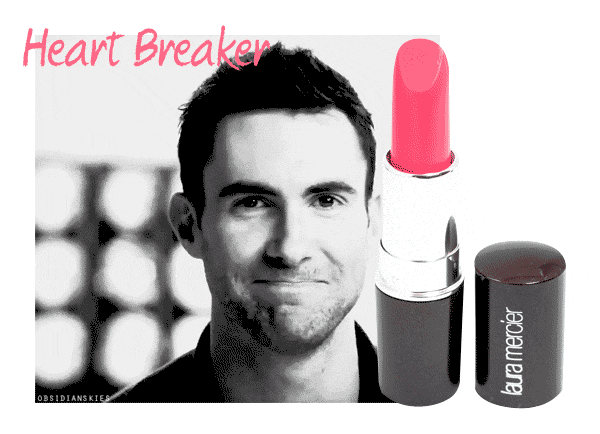 For days when you just want to have fun with the boys. Heartbreaker gel lip colour, Laura Mercier
ADVERTISEMENT - CONTINUE READING BELOW
Add an extra pop to that wacky shot with this tint. NARS Cosmetics in Funny Face.
For a date night under the stars. Twinkle Pink, Avon.
Dance the night away wearing this tint. Gentlemen Prefer Pink, Revlon
ADVERTISEMENT - CONTINUE READING BELOW
When you want to feel as fab as Blair Waldorf. Flat out fabulous, MAC.
'Cause when I'm with him I'm...Pinking Of You, Benefit Cosmetics
Did we miss out on anything? Reply in the comment box below or tweet us @stylebibleph the name and brand and we'll add them here for you.