Vogue, Allure, Elle have all praised this facial cleansing brush and hailed it as the future of skincare. Kim Kardashian and Victoria Beckham have posted about it, too, on Instagram. We were curious and we knew we just had to try it. Read on to find out more about our experience.
What It Is
The Foreo Luna 2 Personalized Facial Cleansing Brush & Anti-Aging Massager is a cleansing facial brush that has a progressive approach to skincare. It's a revolutionary device that delivers T-Sonic (transdermal sonic) pulsations of up to 8,000 pulses per minute, which are channeled through the ultra-hygienic and nonporous silicone brushes across the dermal layer of the skin.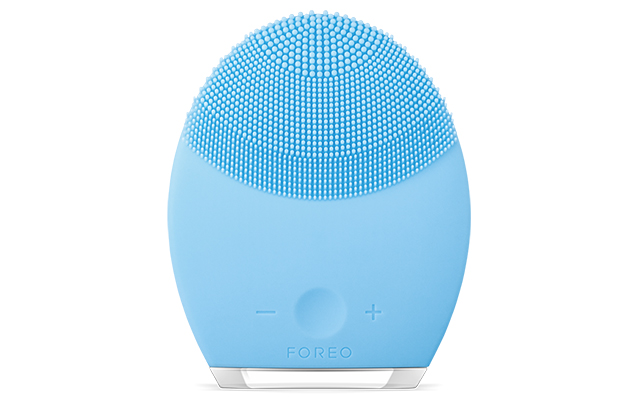 ADVERTISEMENT - CONTINUE READING BELOW
The pulsations gently exfoliate dead skin cells, unclog pores of makeup residue, and remove dirt and oil. It also has an Anti-Aging Mode that uses lower-frequency pulsations that are said to help reduce the visibility of fine lines and wrinkles.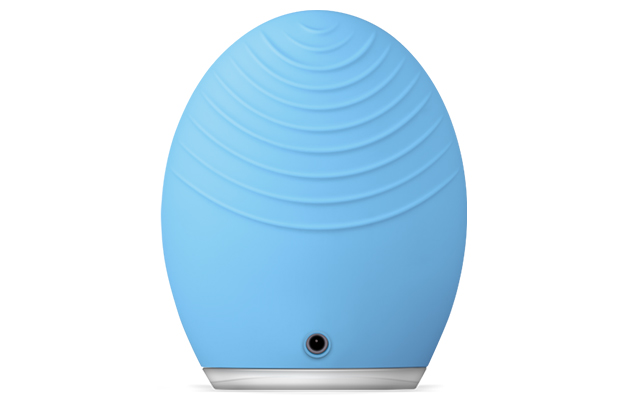 CONTINUE READING BELOW
Recommended Videos
Current Condition
Skin care has been my personal battle: I struggle with ultra-sensitivity, dilated pores, and oiliness on my T-zone. I wear full makeup occasionally but keep it to bare minimum on most days. My skincare routine is also on the minimal side compared to the elaborate multi-step regimen most women my age commit to. After years of trial and error, it is this routine that I found most effective in tuning up my skin: cleanser, toner, serum, moisturizer at night, and SPF during the day. I used to employ a cleansing brush some years back but found it too harsh for my sensitive skin.
How I Used It
I first checked to see which Luna 2 to use by answering some questions on the website. As expected, the survey recommended I get the sky blue one, which is tailored to combination skin. I charged my cleansing brush as soon as I got it and used it the day after. I've been using it for two months now, once every day before bedtime.
ADVERTISEMENT - CONTINUE READING BELOW
I commence this first step in my skin care routine by smearing my gentle daily cleanser all over the face. After which, I wet the cleansing brush, activate the Cleansing Mode, and begin massaging in circular motions. I start with my right cheek, then my left before moving on to my forehead down to my nose and chin. The Luna 2 sends out signals (like a skip between vibrations every 15 seconds) when to move on to the next section of your face and skips three times at the end of the first minute when you should pause the device to rinse your face (and the cleansing brush) and begin the Anti-Aging Mode. It automatically shuts off after the two-minute mark.
I found that there is no need to rub the cleansing tool against my skin and that holding it from the bottom versus on the sides allowed me to simply massage it lightly to avoid any irritation. I also tried using the different levels of intensity but found the default mode most effective for me.
ADVERTISEMENT - CONTINUE READING BELOW
I simply rinse the cleansing brush with water and leave it on my sink for next use.
Conclusion
After two months of using the Forea Luna 2 every day, I found my skin has significantly improved: It has been relatively behaved with breakouts few and far between. Multiple comedones were a thing of the past and dabbing oil control film became only necessary after around eight hours from the start of my day. Best of all, it brings on a meditative quality that results in feeling fresh and all-around pleasant immediately after use. As for the tool's anti-aging feature, it would take longer usage of the product to really see the effect.
In the last two months, I've never gone to bed without washing my face using the cleansing brush, even on nights I could seemingly fall asleep standing. I might miss a step or two in my regimen but never this first step. I've already updated some of the products in my arsenal in the past month due to the change in weather but the Forea Luna 2 remains a constant.
ADVERTISEMENT - CONTINUE READING BELOW
The last two months was also a lesson in giving utmost importance to cleansing: Good skin care starts with removing every little speck of foreign particles off your face—in my case, with obsessive dedication. It doesn't matter how many other steps you have in your skin care routine. If you don't start with a pristinely clean face, none of the products that you apply on your face will yield optimal results.
Now that I think about it, I'd probably even get the Mini just to make sure I have it wherever I go.
The Foreo Luna 2 Personalized Facial Cleansing Brush & Anti-Aging Massager is available on Sephora.ph for P12,289.
Related Stories from Preview.ph
Hey, Preview readers! Follow us on Facebook, Instagram, YouTube, Tiktok, and Twitter to stay up to speed on all things trendy and creative. We'll curate the most stylish feed for you!