There are many ways for a brand to be proudly Pinoy, though we have yet to see an approach like Filipinta Beauty's. Being the brainchild of four Filipinas, the new makeup brand aims to fill a gap in the market that champions not only the diversity of Filipina beauty, but the power that lies in creative expression and embracing our roots. The attention that their debut collection, Diwata, gained online is testament to this power. The full row of green shades and that one vibrant orange instantly gave everyone the motivation to play, and the inspiration they pulled from Philippine mythology was such a refreshing addition. We ourselves can't remember the last time we had a product that referenced our own history, that's why we were determined to know more.
Below, Preview speaks to Filipinta Beauty's Anna Pangalangan, who unveils everything you need to know about this rising beauty brand:
ADVERTISEMENT - CONTINUE READING BELOW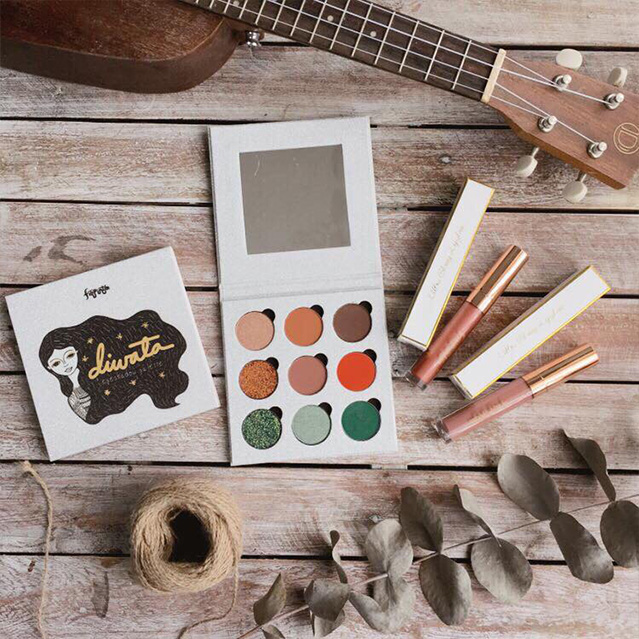 What is the concept behind Filipinta Beauty? Where did the name come from and how did it start?
"We noticed that there are just a few brands that truly celebrate the various skin colors of Filipinas. As a group, we believe that our line could deliver this to the market. The lack of representation of color diversity is just the start. When we decided to go deeper, we decided to reflect the spirit of the Filipino culture in our branding and messaging.
"We wanted a unique but strong name for the brand that says it all in just one go. In between brainstorming, the Filipinta surfaced! Filipinta is a combination of Filipina and pinta, which, when loosely translated, means 'face paint for Filipinas.'"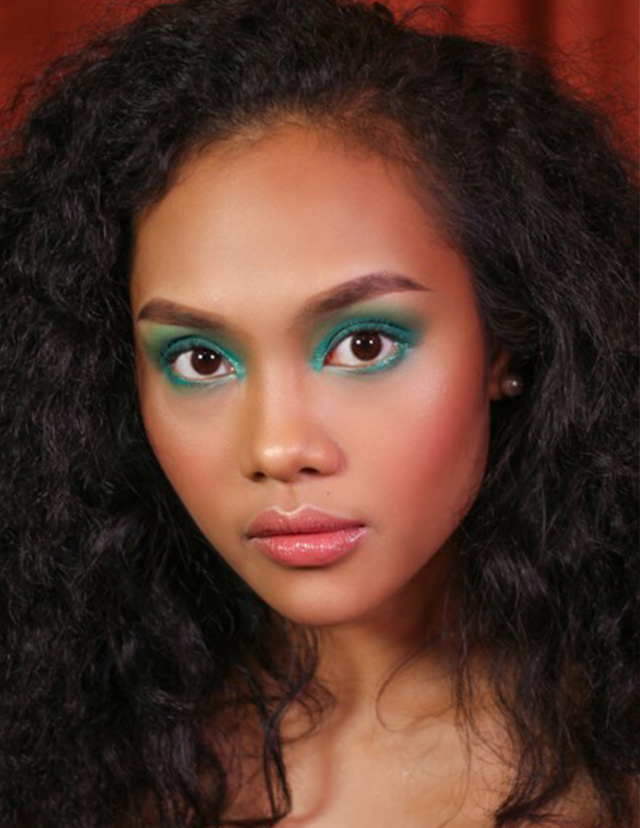 What kind of products does your brand make? What made you decide to pursue creating these products?
"Right now we offer the Diwata collection, consisting of one palette and two shades of lip glosses. We have a nine-pan eyeshadow palette with mattes, shimmers, and jelly glitters. We also have two lip gloss shades: the Maria Makiling, a dusty pink shade; and the Maria Cacao, a deep metallic brown color.
ADVERTISEMENT - CONTINUE READING BELOW
"We felt like Filipinas are becoming more daring when it comes to creating their beauty looks. We wanted them to have a choice when it comes to their makeup routine: We have enchanting browns, ethereal greens, and fiery oranges, all of which were handpicked to complement the broad spectrum of Filipina skin colors. We chose to release nude lip glosses because we felt that as much as Filipinas need their dose of shock in makeup, they would still need to have their safe space in using their makeup. This is the natural look that we always hear Filipinos say. The glosses make for healthier and natural lips."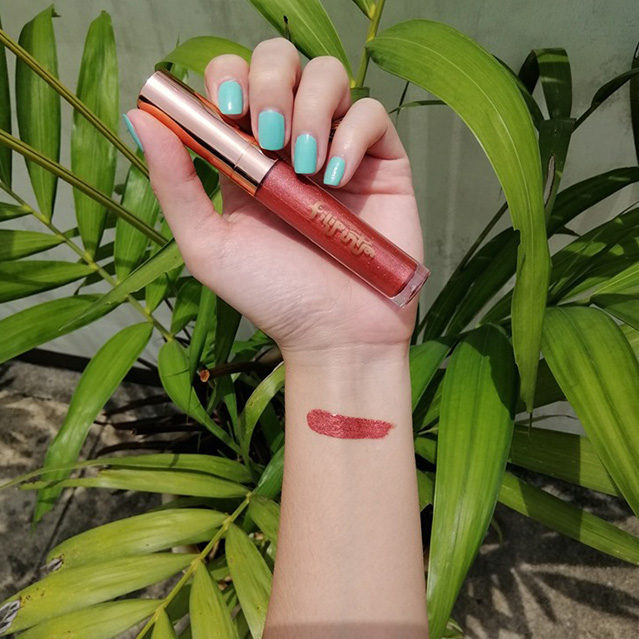 ADVERTISEMENT - CONTINUE READING BELOW
FILIPINTA BEAUTY Lip Glosses, P299 each, Filipinta Beauty
How did you start your business and who are its founders? Could you tell us something about yourselves?
"There are four women behind Filipinta Beauty: New York-based visual artist and indie singer Hana ACBD; former model Jasel Donato; public relations practitioner Anna Pangalangan ; and TV celebrity and host Joyce Pring.
"Hana, an artist, is the head of visuals and creative direction; Joyce, is our muse but also has a hand in the creative department; Jasel, who has a keen eye for details, supervises the product development; and then there is Anna, a publicist, who takes care of media relations and marketing.
"We have always played with the idea of coming up with a makeup brand because we ourselves are beauty lovers. But life happened and adulting came in. Probably it was providence or [it was just] the right time, but when we started to talk again about our dream, we really decided to go for it. The rest was history."
ADVERTISEMENT - CONTINUE READING BELOW
Who do you have in mind when you create your products? Describe the ideal Filipinta Beauty customer.
"The ideal Filipinta Beauty customer is someone who loves makeup and is not afraid to experiment. She also embraces her roots and is proudly of her skin color."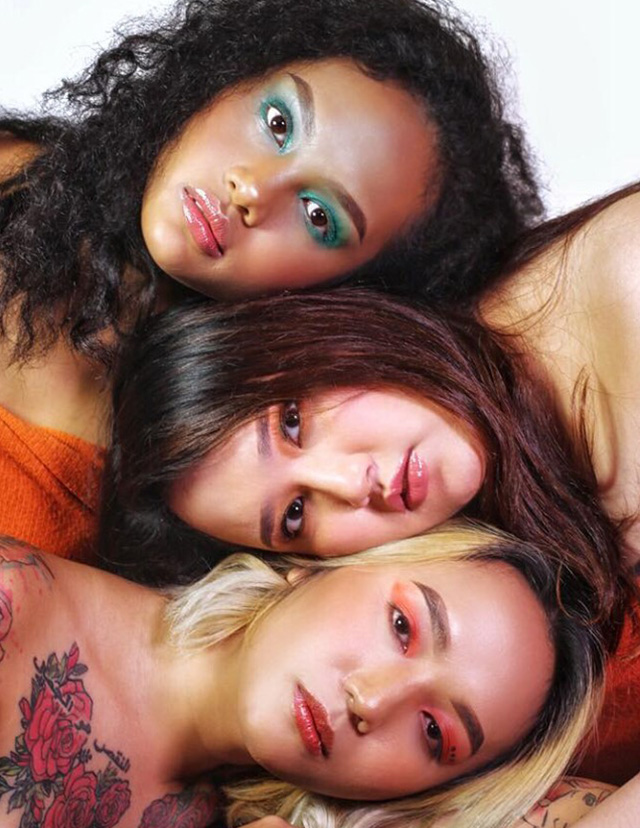 ADVERTISEMENT - CONTINUE READING BELOW
What are some of your brand's best sellers and why do you think your customers love them?
"The Diwata palette is our bestseller! The comments and messages show how customers would rave about the color selection and pigments."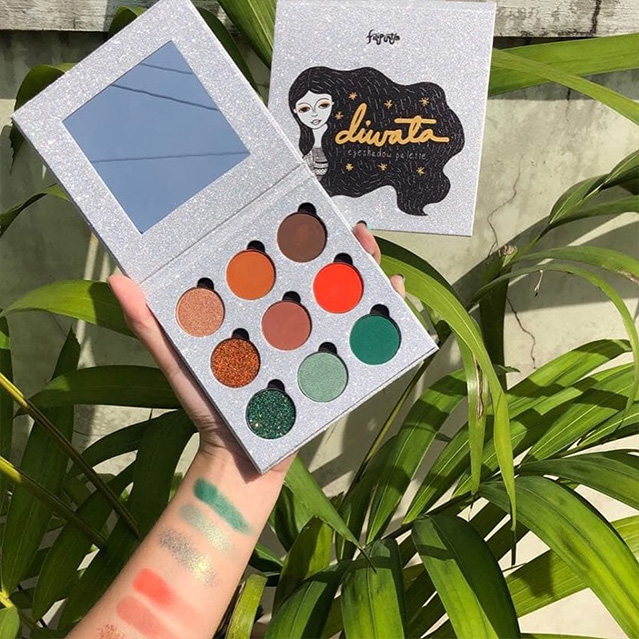 FILIPINTA BEAUTY Diwata Eyeshadow Palette, P680, Filipinta Beauty
ADVERTISEMENT - CONTINUE READING BELOW
What are your brand's greatest strengths? What sets you apart from other stores?
"Our strength is our team collaboration and our love for our culture and varied local skin colors."
What about its weaknesses? How are you able to overcome these?
"Right now, we have a very lean team! We are only four in the group so we you can just imagine how we buckled up to respond to messages and inquiries. Also, since we were just testing the brand, we were not able to prepare enough stocks to keep up with the demand."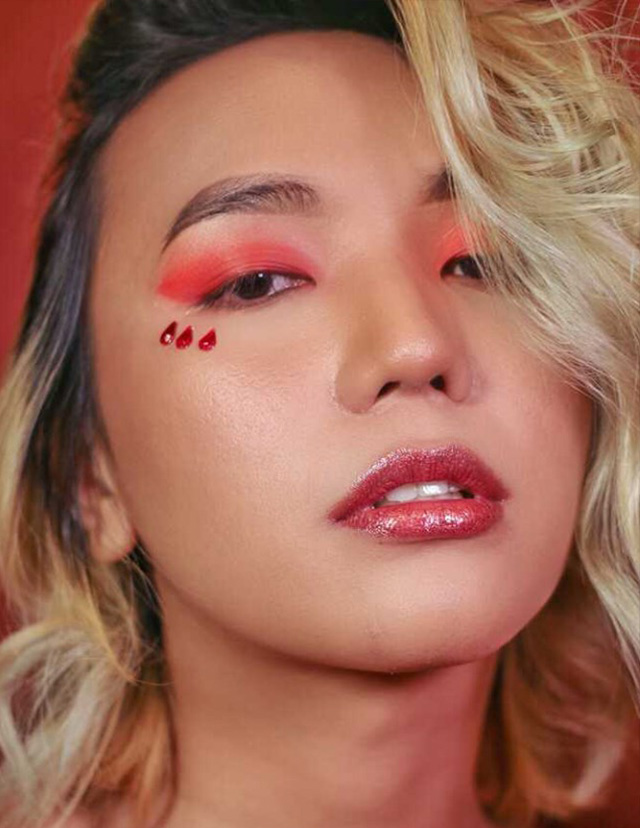 ADVERTISEMENT - CONTINUE READING BELOW
Where do you see your brand in the coming years? What should we expect from Filipinta Beauty in the future?
"In the future, we envision that we will be a household makeup brand with more innovative beauty products that cater to Filipinas!"
Related Stories from Preview.ph
Hey, Preview readers! Follow us on Facebook, Instagram, YouTube, Tiktok, and Twitter to stay up to speed on all things trendy and creative. We'll curate the most stylish feed for you!