Following the hit Netflix series Emily in Paris, we often catch ourselves dreaming of strolling the streets of Paris. Aside from sipping coffee and wine, eating an abundance of baguettes and croissants, and shopping till we drop, there's one more thing that we'd love to try: scouring the city for beauty finds! But, as we're still daydreaming of the day when we'll get to travel, we'll settle for wearing chic French-inspired 'fits, and applying French beauty products for now.
Nicole Romero, former beauty editor for Cosmopolitan Philippines, recently moved to France after marrying her French beau. She has since been lucky enough to learn firsthand real French beauty tips which Nicole has embedded in her own regimen. Preview had the pleasure to have a chat with Nicole as she divulges all of her coolest beauty finds in France, as well as French beauty tips you won't want to miss.
ADVERTISEMENT - CONTINUE READING BELOW
On Beauty Routines
Moving to another city meant adjusting one's beauty regimen. Nicole shares that her skincare routine is "more weather-based now and [she tries] to "read" [her]skin in order to gauge what it needs." While she still follows the basic daily routine that includes a cleanser, toner or mist, eye cream, moisturizer, and sunscreen, and weekly routine of exfoliating, masking, and face rolling, Nicole has found that " double-cleansing helps during the colder seasons" and that "depending on what [her] skin needs, [she] also layers more products by adding a serum or face oil, and switching to a heavier moisturizer." Of course, Nicole doesn't overlook taking care of her body, too. She swears by lotions, body balms, and shower oils that are also "a must or else the skin on your body will get super tight, dry, and itchy!"
CONTINUE READING BELOW
Recommended Videos
On French Beauty
Nicole has also grown accustomed to the French approach when it comes to beauty. According to her, "Less is definitely more in France! I've learned to turn it down a notch since I'm used to wearing heavier makeup for events." She adds. "I noticed that it's alot more au naturel here—French girls tend to choose one feature to accentuate and leave everything as minimal as possible. They love a smudgy liner, mascara, and a red-stained lips. Brows are usually lightly filled-in, but rarely perfectly-drawn or super defined."
On adjusting from tropical heat to cool, dry weather
Nicole has spent a good amount of her life in Manila, meaning she's used to our tropical heat. With this, she veered away from using heavy creams "that'll make your skin oily or trigger a breakout." She adds., "since the weather in France is colder and drier, I'm trying to change this mindset and not be so afraid. Another thing that's difficult is that there are so many new beauty brands to explore, and as a former beauty editor, I get super curious about whether something will be effective or not."
ADVERTISEMENT - CONTINUE READING BELOW
Now, if you're like Nicole who's very adventurous when it comes to trying out makeup, she suggests that you opt "for samples or a travel-sized version of the product first to avoid splurging on something that may not work."
On French beauty products that can be comfortable to use in Manila
Bioderma Micellar Water
"For those with sensitive or acne-prone skin, I like Bioderma's Micellar Watersince it's a very gentle makeup remover."
ADVERTISEMENT - CONTINUE READING BELOW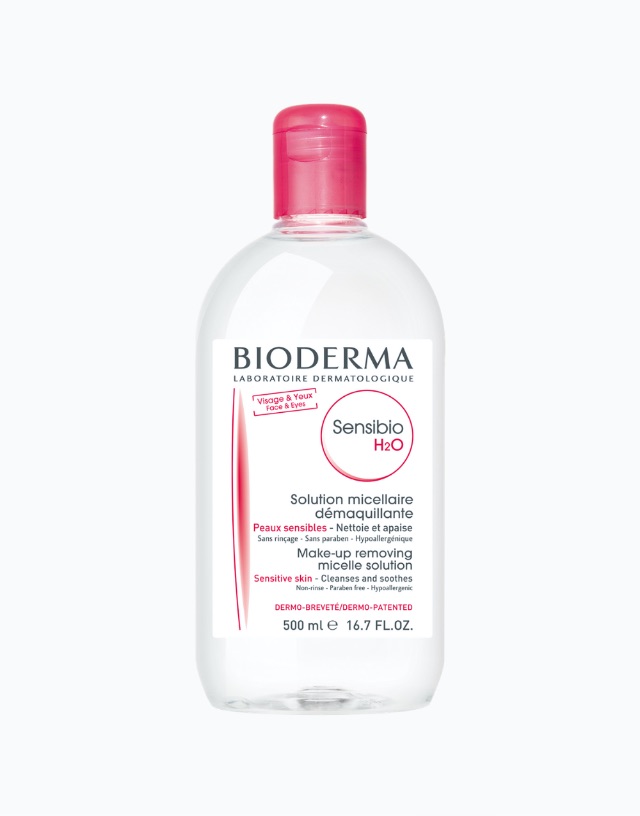 Sensibio H20 Micellar Solution(500ml), P1458, BIODERMA, Beautymnl.com
Avène Sunscreen
Like the micellar water Nicole recommended, this sunscreen is also gentle and can suit anyone who has a sensitive or acne-prone skin.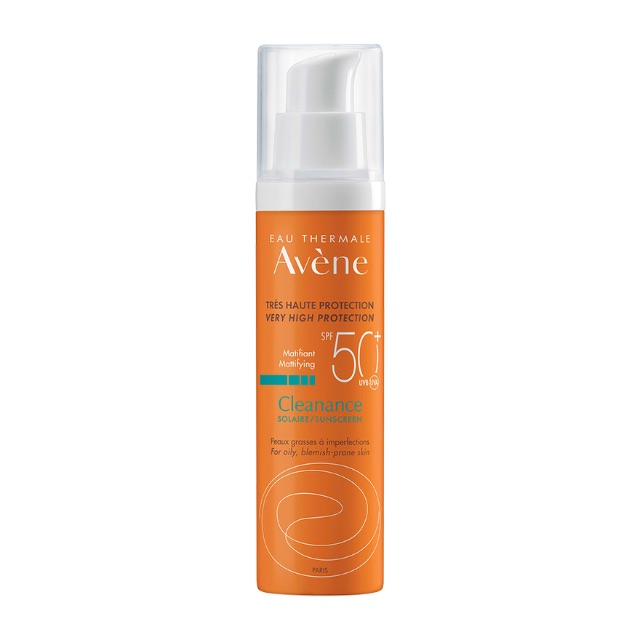 ADVERTISEMENT - CONTINUE READING BELOW
Cleanance Solaire SPF50+ (50ml), P1915, AVÈNE, Watsons.com.ph
Embryolisse Lait-Créme Concentrate
"I love Embryolisse Lait-Créme Concentrate because it's a little thicker and this type of formula is the perfect way to prep your skin before putting on a face mask since it can help prevent irritations that are caused by friction."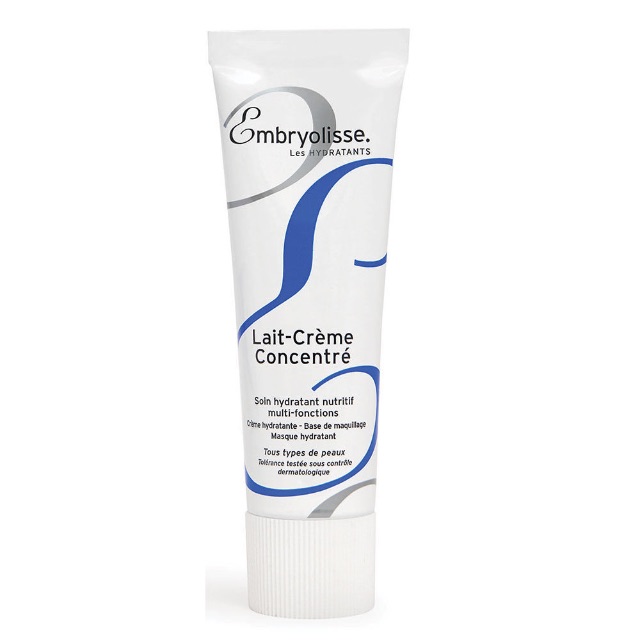 ADVERTISEMENT - CONTINUE READING BELOW
Lait-Créme Concentrate (30g), P880, EMBRYOLISSE, Beautymnl.com
Caudalie Instant Foaming Cleanser
"From Caudalie, I recommend the Instant Foaming Cleanser because it leaves your skin feeling clean and fresh post-wash."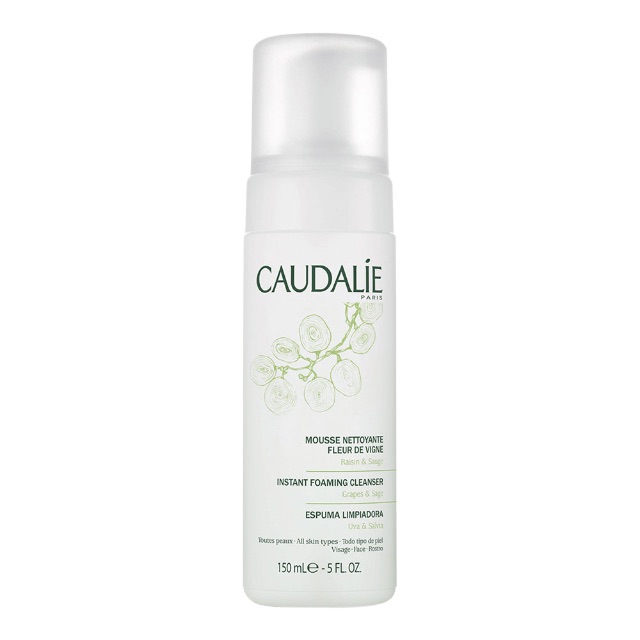 Fleur De Vigne Instant Foaming Cleanser, P1625, CAUDALIE, sephora.ph
Caudalie Beauty Elixir
Nicole also swears by the brand's "Beauty Elixir because it's a multi-tasking mist that tightens pores and boosts radiance.
ADVERTISEMENT - CONTINUE READING BELOW
Beauty Elixir, P3250, CAUDALIE, sephora.ph
Typology 7-Ingredient Makeup Removing Oil
"If you're a fan of double-cleansing, Typology's 7-Ingredient Makeup Removing Oil is light and easy to rinse off."
ADVERTISEMENT - CONTINUE READING BELOW
7-Ingredient Makeup Removing Oil, 13.50 EUR (approximately P777), TYPOLOGY
L'Occitane hand cream
"You can also invest in hand creams from L'Occitane since these are a must nowadays."
Almond Delicious Hands (30ml), P600, L'OCCITANE, ph.loccitane.com
Nuxe Huile Prodigieuse
To complete your French beauty haul, Nicole says to purchase a bottle of "Nuxe Huile Prodigieuse if you want to give your skin a sexy sheen."
ADVERTISEMENT - CONTINUE READING BELOW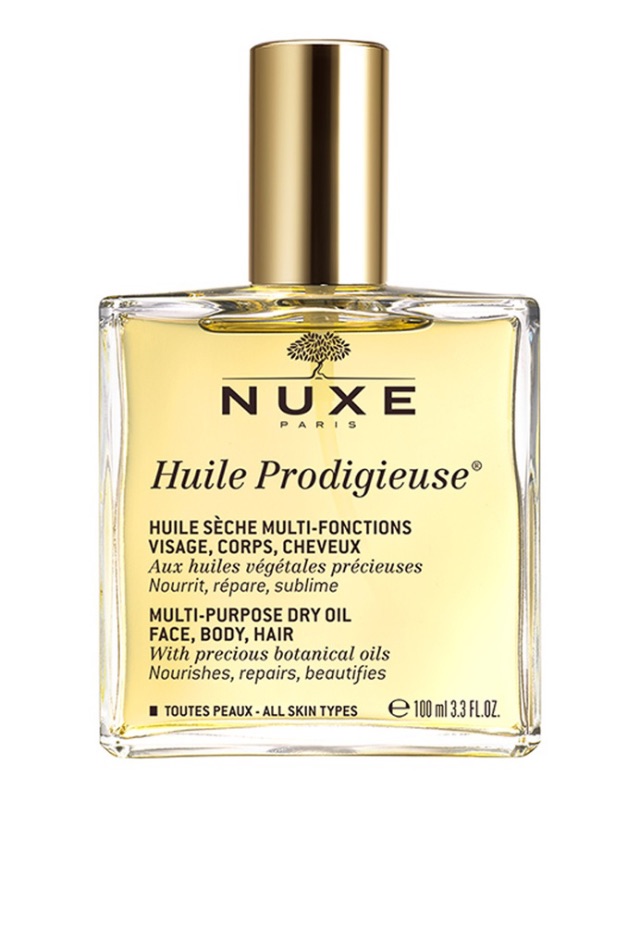 Huile Prodigieuse Beauty Dry Oil (100ml), P2650, NUXE, zalora.com.ph
On French brands to keep an eye out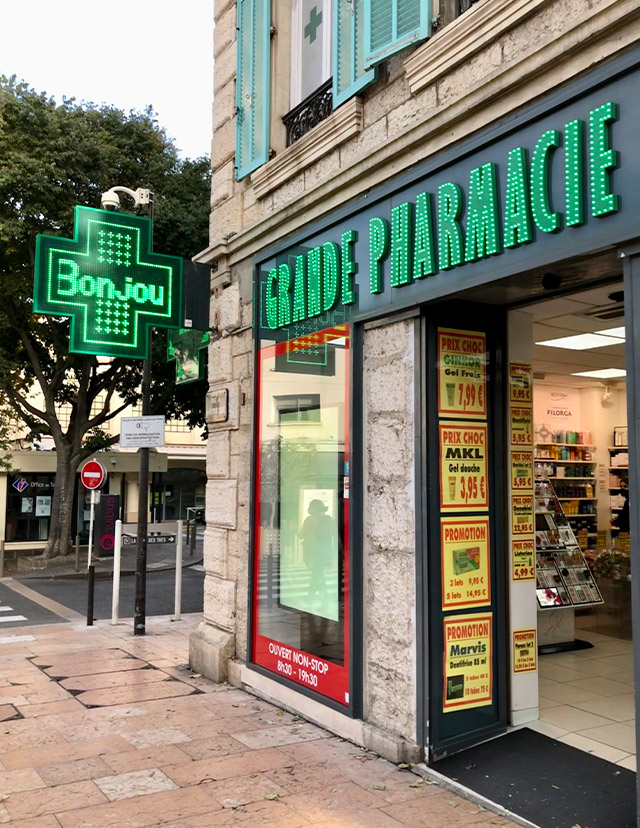 ADVERTISEMENT - CONTINUE READING BELOW
Of course, there are more brands to try if you ever find yourself in France. And the best place to hunt for new finds, according to Nicole, is the French pharmacy! "In the French pharmacy, you have skincare brands like Avéne, La Roche-Posay, Embryolisse, Bioderma, Décleor, Caudalie, and Nuxe," Nicole says.
ADVERTISEMENT - CONTINUE READING BELOW
"You also have to stock-up on their ointments and creams which work wonders on skin irritations or extra dry skin or lips like Homéoplasmine, Biafine, and Senophile—I think every French household has at least one of these products. As for other French skincare brands that I love, there's Typology, Oh My Cream!, Aime, On The Wild Side, Clarins, Patyka, L'Occitane, and Les Huilettes."
ADVERTISEMENT - CONTINUE READING BELOW
Tips when shopping in the French pharmacy
"I like to read labels and do a little research before I buy a product, so it's more challenging when the websites, reviews, or product descriptions are written in French. I have to make sure I'm translating everything correctly," Nicole shares.
"It can also feel a little intimidating when you enter the French pharmacy, but you don't have to be scared. The secret that I discovered is that you have to greet them first by saying "Bonjour, Madame" and if you don't speak French, politely ask if they speak English by saying "Parlez-vous anglais?""
Additionally, Nicole advises, "Don't assume! From there, you can tell them what your skin concerns are and they're usually happy to help you find the best products. That's the fun part aboutbeauty—it's a great way to find common ground and connect with other people."
ADVERTISEMENT - CONTINUE READING BELOW
Related Stories from Preview.ph
Hey, Preview readers! Follow us on Facebook, Instagram, YouTube, Tiktok, and Twitter to stay up to speed on all things trendy and creative. We'll curate the most stylish feed for you!