There's a reason why you always see "consult a board-certified dermatologist" in articles and beauty products— they're the real deal, and you can always count on them to find answers for your skin concerns. And thanks to the power of social media, you don't have to head to a clinic just to get legit and practical tips and tricks that your skin will love.
Here are five local board-certified dermatologists that you can follow, stat:
1. Dr. Meg Sison (@drmegsison)
Dr. Meg Sison is a board-certified dermatologist specializing in medical and cosmetic dermatology and a Fellow of the Philippine Dermatological Society. She is also part of the expert panel on go.picky, a beauty app and community that helps you discover new, expert-approved skincare products.
Dr. Meg posts insightful guides about skincare, nail care, and haircare for all ages on Instagram through the handle @drmegsison. If you love learning about how to achieve healthy skin and anything derm-related, hers is the right account for you! Here are some of the best advice we learned from her:
ADVERTISEMENT - CONTINUE READING BELOW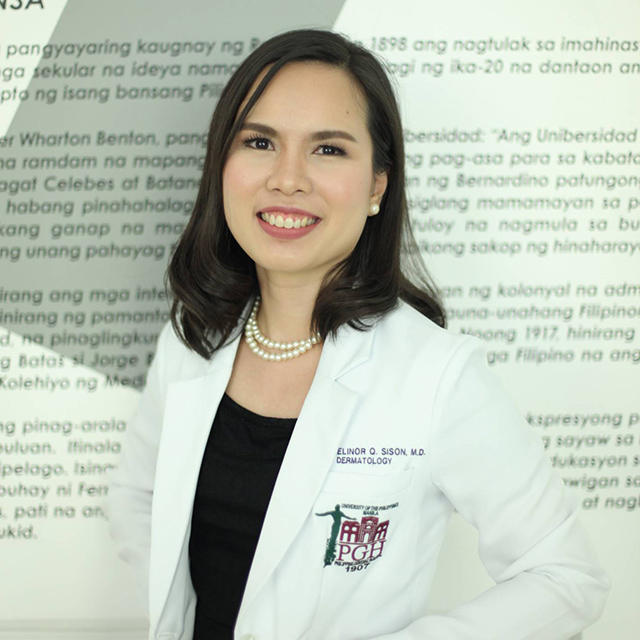 How to get the best value for money when buying skincare:
"Compute for the price per volume (ml) or weight (g) of a particular skincare product and compare which has the lesser price. We might be tempted to buy the product with the smaller volume or weight but it's actually more cost-effective if we get those with the less expensive price per unit."
CONTINUE READING BELOW
Recommended Videos
"Healthy skin does not equate to having poreless, blemish-free skin. Our skin is unique and we must accept ourselves despite our imperfections. It is not wrong to seek the help of a medical professional for skin problems that already affect your self-esteem whether at home, school, or work. If you think this will help you then by all means, go for it."
2. Dr. Erin Tababa-Santos (@thenerdyderma)
Dr. Erin Tababa-Santos or @thenerdyderma is known for fighting "miSKINceptions" on her social media accounts. She also shares her patients' journeys to achieving clear and healthy skin, which can inspire anyone who's on a similar path. If you have a penchant for knowing skincare facts and fads, then scroll through Dr. Erin's account (she's also on Facebook and Twitter) to learn more!
Aside from being a board-certified derm, Dr. Erin is also dermatopathologist, and a Diplomate of the Philippine Dermatological Society. Below are some of the must-know info you can learn from giving her a follow:
ADVERTISEMENT - CONTINUE READING BELOW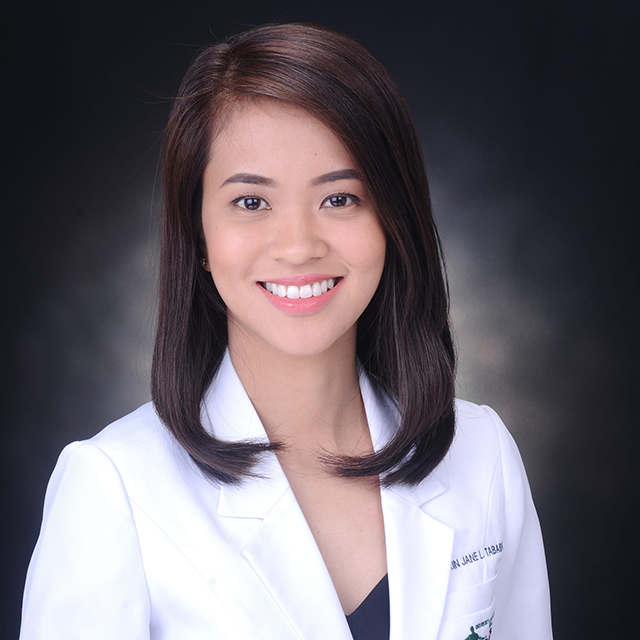 On handling morena skin with care:
"Morena skin is prone to developing post-inflammatory hyperpigmentation (PIH)–these are the pesky dark spots which form after any skin injury...Remember to: moisturize dry spots, wear sunscreen when expecting significant sun exposure and/or when undergoing acne/PIH treatment, and patch test products first to check for potential irritation. PIH prevention is easier than curing it."
ADVERTISEMENT - CONTINUE READING BELOW
Why retinoids are irritating and how to know if it's still working:
"First time retinoid users may experience retinoid dermatitis, where patients experience red, itchy, flaky, and even stingy areas of the skin. Retinoid dermatitis is temporary! The skin adapts to the irritating effects of retinoids as early as two weeks. With consistent use, patients will continue to reap the anti-acne, anti-pigment, and anti-aging benefits of retinoids even when they no longer feel stinging, itching, or redness of the skin."
3. Dr. Mara Evangelista-Huber (@dermomtology)
Dr. Mara Evangelista-Huber is a board-certified dermatologist, internationally board-certified dermatopathologist, clinical trials expert, and a Fellow of the Philippine Dermatological Society. She is currently the dermatologist at Levana Dermatology Clinic in Eastwood City.
One of her achievements include being a multi-awarded dermatologist, both locally and internationally. She won the Everett C. Fox award for her outstanding clinical research—a proud moment as it's the first award ever won by an Asian, and the first ever award winner from Asia and the Philippines. Talk about Filipino pride!
ADVERTISEMENT - CONTINUE READING BELOW
Online, she handles the account @dermomtology, where she addresses questions in the hashtag #askyourdermatologist with science-backed answers! She also posts educational videos on her platforms, so everyone can better understand her discussions. Learn some of our favorite tips from her ahead: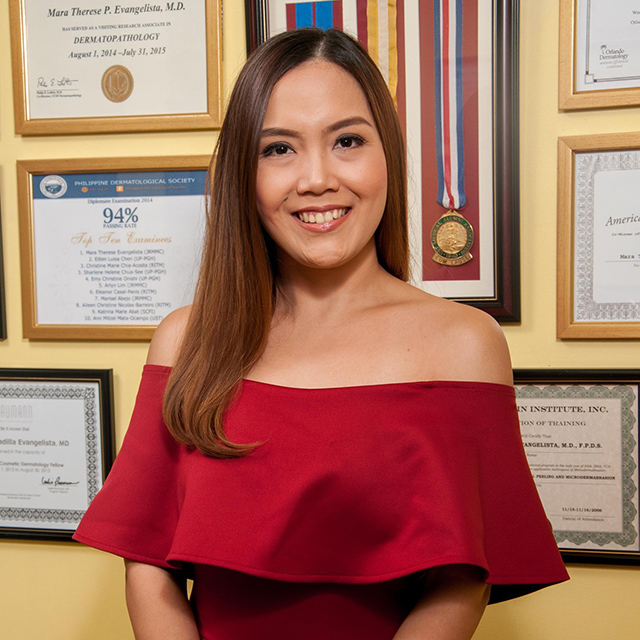 ADVERTISEMENT - CONTINUE READING BELOW
"1. Clean, exfoliated, damp skin facilitates penetration of ingredients in skincare products.
2. Drugs/medications (e.g. benzoyl peroxide, antibiotics, steroids, spot treatments), and unstable actives (e.g. vitamin C), are best applied directly on skin as possible, before other leave-on products.
3. For other skincare products, it likely won't make a huge difference how you layer the products, but thinnest to thickest is still a good rule of thumb."
The two mistakes your dermatologist wish you'd stop doing:
"Not following instructions or only applying prescribed regimen when things are bad. Also buying many skincare products that don't do so much rather than buying one or two that will actually work."
4. Dr. Gaile Robredo-Vitas (@irenegaile)
Board-certified derm Dr. Gaile Robredo-Vitas is one of Preview's go-to experts for everything skin and hair. She's a Fellow of the Philippine Dermatological Society, and currently the medical director of DermHQ and a dermatologist at BeautiqueMD.
Dr. Irene gives practical skincare tips and advice through videos on her Youtube channel and detailed infographics on her Instagram @irenegaile. Her content is easy to understand and even beginners would have a fun time learning skincare from her!
ADVERTISEMENT - CONTINUE READING BELOW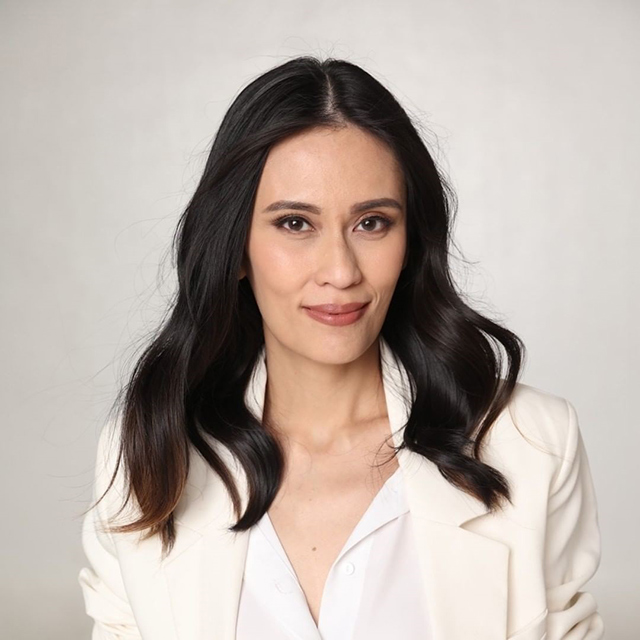 The best skincare tips for summer:
"1. Choose a sunscreen that provides better protection. Use sunscreen with SPF50+ and water resistant.
2. Lighten up your skincare products and skincare routine.
3. Don't skip ingredients that maintain your skincare barrier.
4. Don't be afraid of exfoliation but do it properly.
ADVERTISEMENT - CONTINUE READING BELOW
5. Take care of your entire body and not just your skin or face."
Skincare advice she would tell her 18-year-old self:
"I would tell my younger self not to overpluck her eyebrows! But seriously, to take care of her skin on the face and body not only with the right skincare products but also with healthy habits, especially getting enough restful sleep. And lastly, I would tell her to love yourself and how you look! Don't aim for perfection, rather strive to be the best version of yourself."
5. Dr. Francesca Sy-Alvarado (@golightlymd)
Dr. Francesca Sy-Alvarado is a board-certified dermatologist, dermatologic and laser surgeon, a Fellow of the Philippine Dermatological Society, and the co-founder of QuADClinic—a dermatological and aesthetic clinic in Makati.
Advocating for authentic beauty and safe skin, Dr. Francesca uses @golightlymd as her platform to share educational and useful information about skin and skincare. You can also watch her on TikTok for quick tutorials and videos for everything dermatology! Ahead are some quick tips from her about some skin FAQs:
ADVERTISEMENT - CONTINUE READING BELOW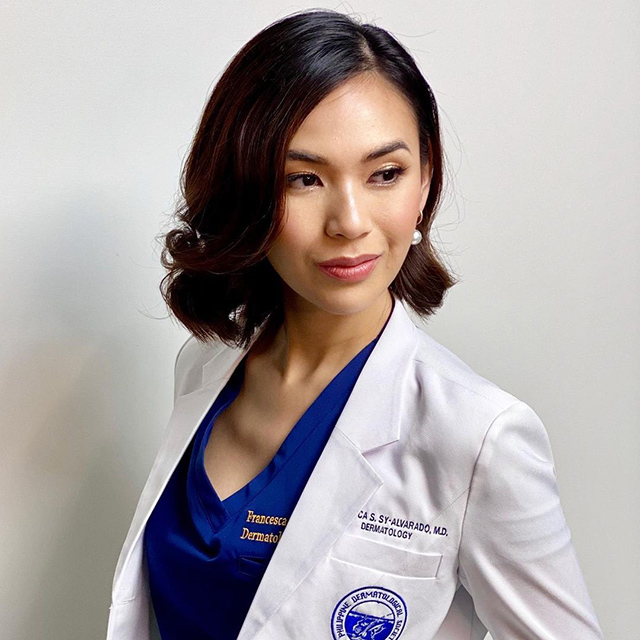 How to prevent pigmentation and early signs of aging:
"Even the most potent and powerful creams, lasers, and procedures lose their chance to create lasting and amazing results if sunscreen and photo protection aren't part of the regimen. (It's like cancelling out all that hard work your skin is trying to do!). Also important to remember, prevention is better than cure—the earlier you start, the more benefits you reap through the years!"
ADVERTISEMENT - CONTINUE READING BELOW
"'Maskne'—or pimple-like bumps and breakouts on the area covered by the mask—is not always acne and that self-medication with anti-acne medications without knowing the underlying cause could do more harm than good!"
Related Stories from Preview.ph
Hey, Preview readers! Follow us on Facebook, Instagram, YouTube, Tiktok, and Twitter to stay up to speed on all things trendy and creative. We'll curate the most stylish feed for you!