Flaunting tattoos weren't always a norm in pageantry. It's only recently that we've been seeing beauty queens show off theirs on the pageant stage, and we are totally here for it! A unique tattoo has even had the power to make a candidate stand out because of its story or placement, proving that being inked should never get in the way of your pursuit for a crown.
Below, we list five Filipina Miss Universe and Miss Universe Philippines contestants who have proudly graced the stage and social media with their gorgeous inks. Check them out below!
5 Beauty Queens Who Love to Flaunt Their Tattoos
1. Bea Gomez
Aside from her powerful walk and wit, one eye-catching detail of Miss Universe Philippines 2021 Beatrice Luigi Gomez is her statement armband tattoo.
In a TV show interview, Beatrice revealed that she got it on her 23rd birthday. According to her, an armband tattoo is known to symbolize "death," but she chose to give it a different take by making it a symbol for a new chapter in her life. "It [represents] the end of my being a 'girl'," she said, while the cherry blossom detail on the design represents her transition to womanhood.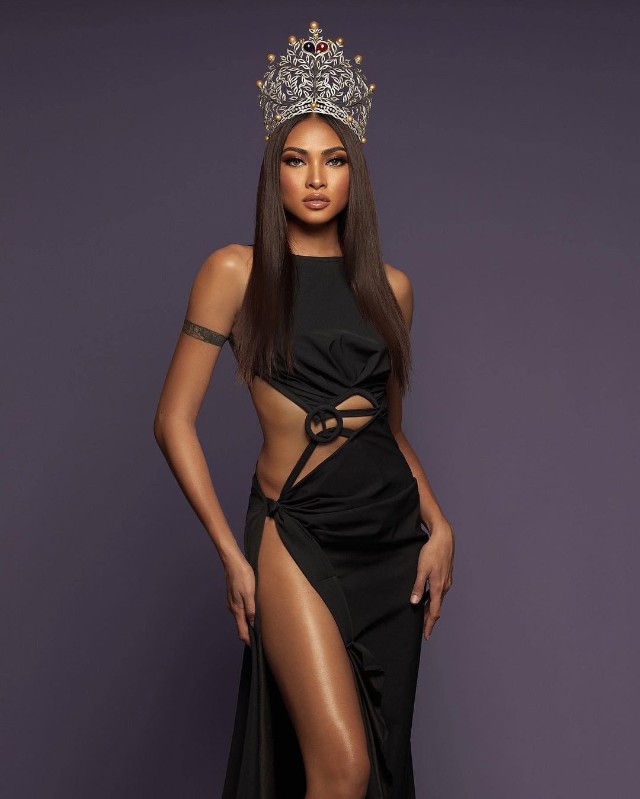 Before hopping on the plane to Israel for Miss Universe 2021, Beatrice added three more tattoos on her fingers. The beauty queen has yet to reveal their meaning, but her tattoo artist Boots Brandon did say it was a symbol for something in the beauty queen's life.
ADVERTISEMENT - CONTINUE READING BELOW