For the longest time, freckles used to be the source of some people's insecurities. But now, society is starting to see the true beauty of these spots, so much so that they're even having them tattooed!
Related Stories from Preview.ph
If you're thinking of getting these gorgeous specks inked as well, we asked professional tattoo artist Jacqueline "Jacqui" Laws of Tattoo Nebula and Derm Suite for a lowdown on what you need to know. Keep reading before you book that appointment!
Everything You Need to Know Before Getting Faux Freckle Tattoos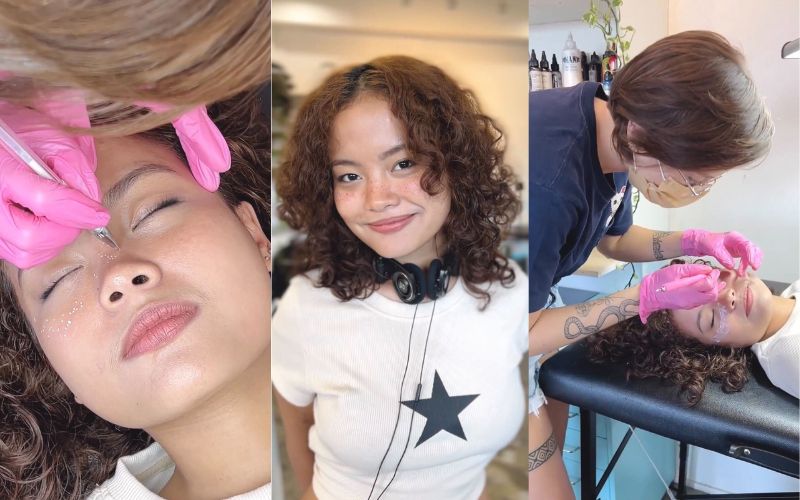 Is it a good idea to get faux freckle tattoos?
"Absolutely! They look stunning on everyone!" she exclaimed. "I've had many clients ask me to [have them] cover acne scars, or contour their noses. [Some get them] just for fun, as if they came back from a long week at the beach." She says that when strategically placed, they can even help highlight certain parts of the face, similar to makeup.
ADVERTISEMENT - CONTINUE READING BELOW
Jacqui learned how to do cosmetic tattoos from her mentor Niña Defensor, who happens to be the pioneer of faux freckle tattoos here in the Philippines. Currently, only Niña and Jacqui have full experience and knowledge to tattoo faux freckles with minimal risk of damage to the skin. So if you want the best results, you know who to call!
But she does warn us that like any other tattoo, there are a few considerations to take into account before getting them. "Since they are a very shallow tattoo, regular unprotected sun exposure, exfoliation, and oily skin can [make them] fade faster," she said. She also warned that people who are currently undergoing or have plans of doing laser facial treatments should not get faux freckle tattoos as it can discolor the tattoo.
How long do they usually last?
According to Jacqui it can last anywhere between a year to a year and a half, "depending on the diligence to aftercare, skin type, sun exposure, [and] skin care routine," she said. People with oily skin types, for example, will notice their faux freckle tattoos fade faster. In order to minimize the risk of discoloration and fading over time, she only places the tattoo at a very shallow depth.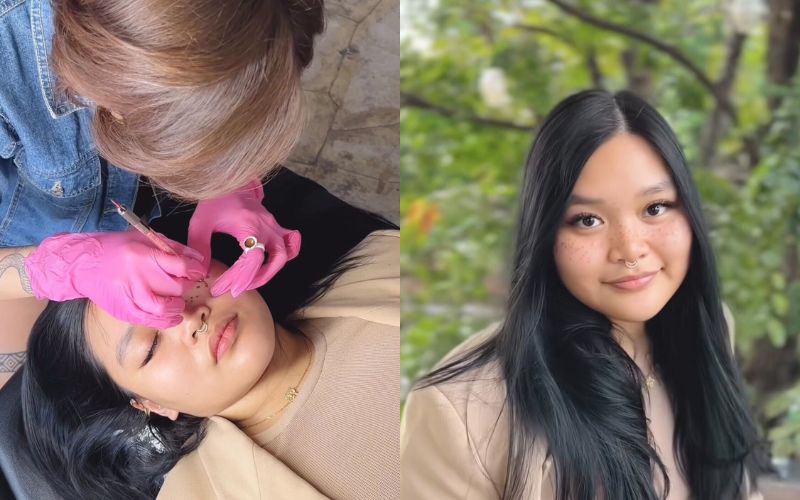 Average Cost
"One session of faux freckle [tattooing] can cost P7500. If you know you have oily skin or want to add a lot more freckles, it is best to schedule two sessions at P10,000 to ensure the best results."
She can even customize the design of the freckles to your liking. "I can create a heart shaped freckle, a beauty mark, or your zodiac sign constellation," she states.
After-care and Maintenance
To keep your faux freckles in the best condition and to stop them from fading faster, Jacqui advises you to keep in mind these important aftercare rules:
1. Ensure that your face is clean and minimize sun exposure
"Keep your face clean and out of direct sunlight! It is important to note that this is still a tattoo and we must minimise the risk of infection while it's healing."
2. Only use gentle, alcohol-free cleansers
"Gentle cleansers like cetaphil or just alcohol-free baby wipes would be ideal."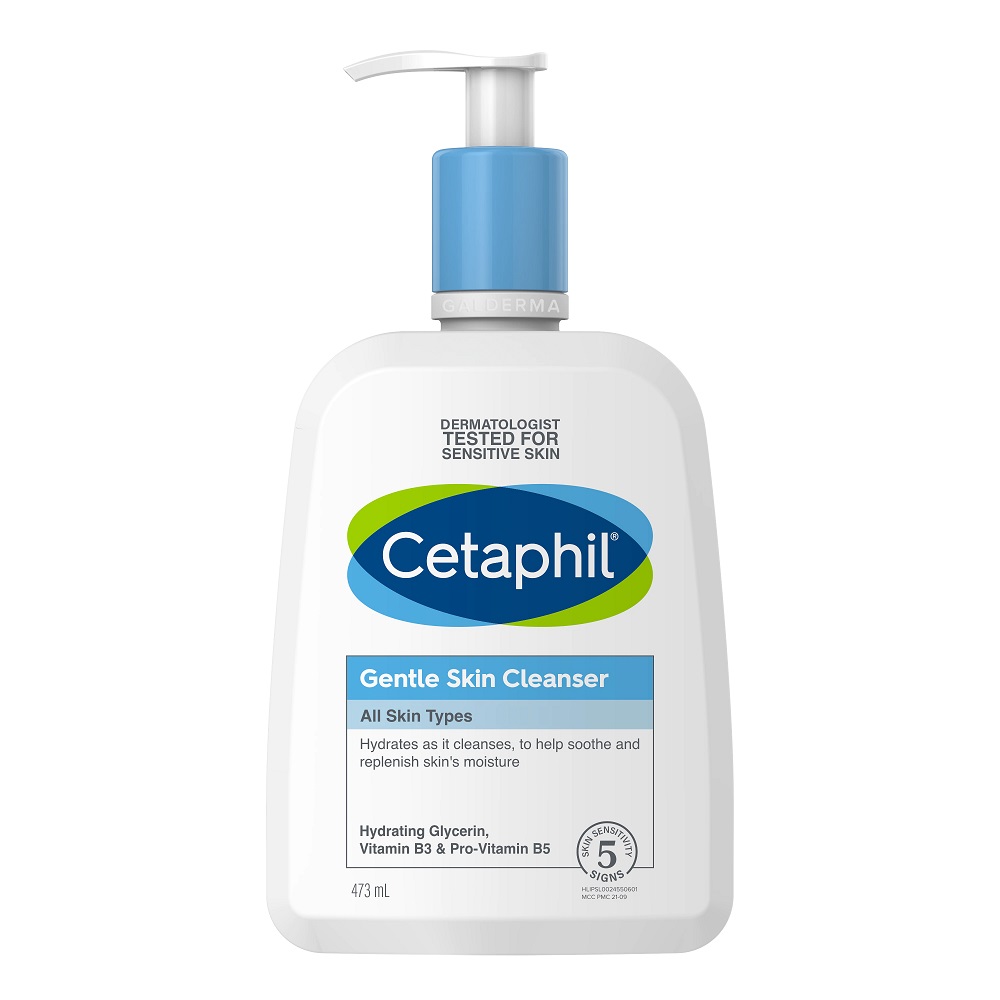 ADVERTISEMENT - CONTINUE READING BELOW
Gentle Skin Cleanser 473ml, P1004, CETAPHIL, Watsons
3. Avoid excessive sweating, swimming, makeup, and other beauty products during the healing phase
"Just clean and sunscreen. 10-14 days later you can continue your regular routine, but don't forget the SPF!"