James Molloy, Director of Makeup Artistry of MAC Cosmetics for the Asia Pacific region, was in town recently to give us a workshop on the brand's Autumn/Winter 2012 Beauty Trends. To give you a quick backgrounder, MAC is a regular player backstage at fashion week creating the makeup looks for about 250 shows each season. So if there was a look on the runway you loved, it just might be the handiwork of their artists.
Hailing from England, James is now based in Hong Kong working with this generation's artists and talents. Being on this side of the planet has given him insight to our makeup concerns, like wearing too many layers in humid weather, and obsessions, like that undying love affair with a bold lip.
There are four trends that ruled the faces of their catwalk outings for the coming season and he says they're especially accessible this time around. Read on and tell us which of these looks you'll be sporting!
ADVERTISEMENT - CONTINUE READING BELOW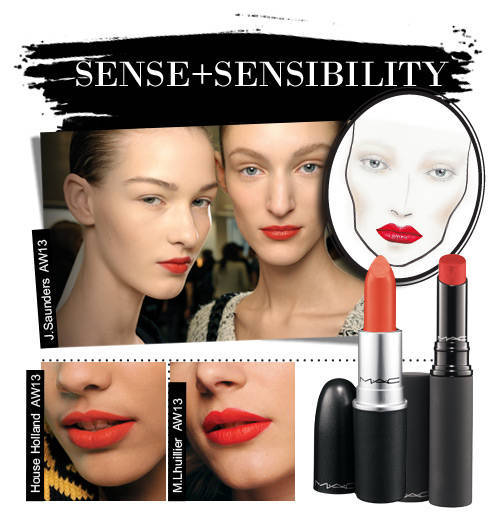 CONTINUE READING BELOW
Recommended Videos
"It'sabout timeless classics done in a modern way—these are elements of makeup that never go out of fashion but simply get reinvented."—Terry Barber, UK Director of Make-Up Artistry for MAC Cosmetics
THE LOOK: The bare face gets definition from fuller brows, a gentle flush, and a crimson pout.
ADVERTISEMENT - CONTINUE READING BELOW
THE KEY: The new red. It's more ripe tomato than deep scarlet. Ask for Lady Danger when you visit the store next.
THE METHOD: While the trend takes inspiration from that healthy, country glow, make sure it's city-ready by taking the time to apply your lippie ever-so-precisely and perfectly.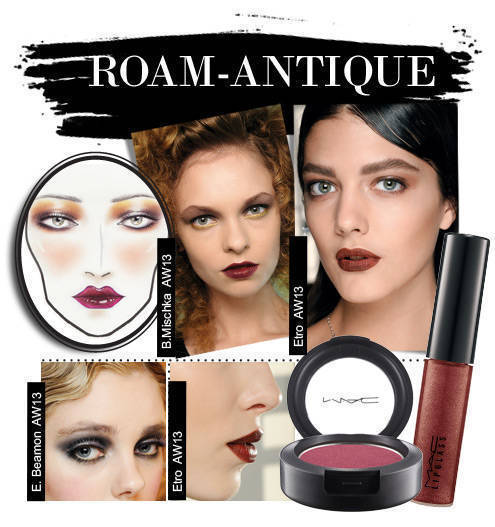 ADVERTISEMENT - CONTINUE READING BELOW
"The bohemian spirit of this season has nothing to do with grungy girls. It's more about the fantasy of an elegant eccentric, a woman who is ornate but yet has exquisite taste."—Lyne Desnoyers, Executive Director for Makeup Artistry for MAC Cosmetics
THE LOOK: Rich shades rule be it in the jewel-toned metallic eye shadows or ripe, tinted lips.
THE KEY: The new smoky. Eyes look deep-set beneath antique patina of peacock hues while lips are roughly stained with shades of wine, plum, and cranberry.
THE METHOD: Blend, blend, blend to achieve a soft diffusion rather than clear-cut patches of color.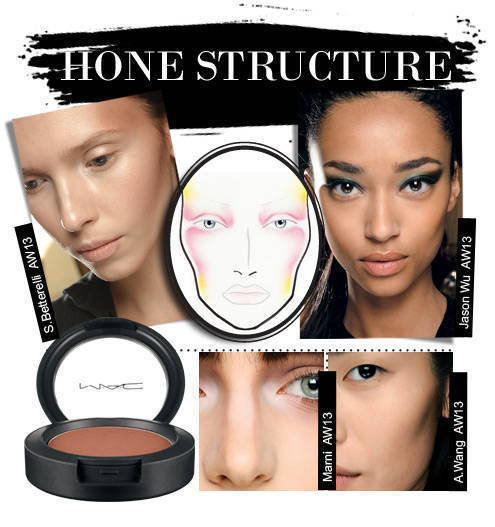 ADVERTISEMENT - CONTINUE READING BELOW
"We've turned the light around this season—it's now less about highlights and more about the depth of a contour. It creates a shaded face that is slightly hollow and haunted but extremely beautiful and not alien."—Andrew Gallimore, Makeup Artist for for MAC Cosmetics
THE LOOK: A nude face is chiseled and sculpted by way of strategically placed shadows creating a look that's hauntingly beautiful.
THE KEY: The new bone structure. Skin-toned creams, bases, and powders in shades darker than your skin tone need to be added to your beauty arsenal, stat!
THE METHOD: Take your blush brush and apply with a light, skin-grazing motion working your way from your temple to the fleshy part of your cheek below the outer corner of your eye. Resist the urge to do broad, harsh strokes!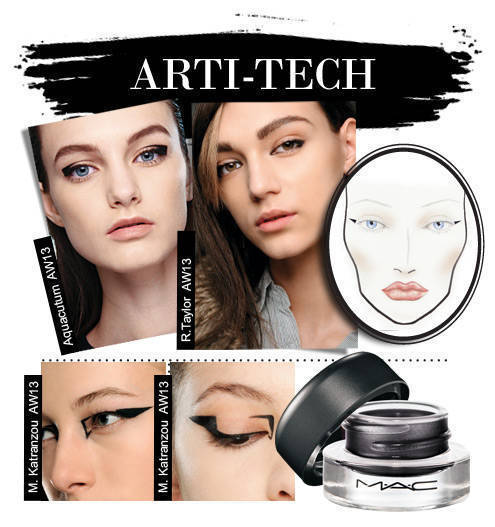 ADVERTISEMENT - CONTINUE READING BELOW
"This season isn't about liner being classic; it's about liner as an etching, about it creating a geometry on the face."—Gordon Espinet, Senior Vice President of Make-up Artistry for MAC Cosmetics
THE LOOK: Liner becomes ultra-defined not in a Twiggy or Edie Sedgewick way but rather like drawing architectural angles, arches, and boxes thickly around the eye area. Don't worry, it looks more striking than strange.
THE KEY: The new liner.You may need more than one tool—fluidline gel liner, kohl pencil, liquid eyeliner—to achieve that intense black and perfect shape.
THE METHOD: A steady hand and patience is really what you need but think of going beyond your usual quite literally. Extend the line sharply past the outer corner of your eye or draw it on 3 times thicker than usual.
Hey, Preview readers! Follow us on Facebook, Instagram, YouTube, Tiktok, and Twitter to stay up to speed on all things trendy and creative. We'll curate the most stylish feed for you!