Admit it, we all try to eat healthy and match it with bouts of physical activities for specific purposes like losing weight or getting better skin. But how many of you can tell us that you're actually doing it for your health? Ladies, we just met the woman who is probably one of the healthiest people in Manila and found out that it's not always just about that. Meet Hindy Weber-Tantoco, fashion designer, owner of all-organic company, Holy Carabao Holistic Farms, and a BioBalance Institute convert.
ADVERTISEMENT - CONTINUE READING BELOW
In 2007, as Hindy was juggling the life of being a mom of two kids and her neck-deep list of work for Rustan's, it dawned on her that the food she was putting on the table wasn't right. "I just kept questioning what my kids were eating. I started researching a lot and it all boiled down to the fact that I couldn't trust the food in the supermarkets. So I decided to start growing our own food around our house, food that I could trust." After time and time again of harvesting generous amounts of produce that she'd give away to family and friends, Hindy decided to quit her job, move to Laguna to set up a bigger farm, and Holy Carabao was born.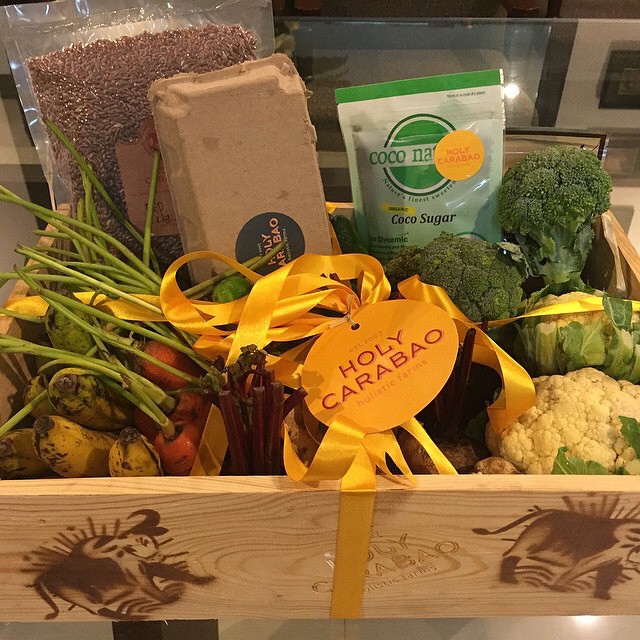 CONTINUE READING BELOW
Recommended Videos
A basket of goods from @holycarabaofarm
You can just imagine the change in her family's life since they moved from Makati to the countryside's fresh air. "I was eating red rice, a lot of veggies, a lot of juicing, I was exercising." It seemed like she was the epitome of health. But as she reached her forties, she felt something was amiss. Her headaches turned into fatigue, she had sleep problems, and lost the energy to work out. "I was thinking I must be allergic to something I was eating." Determined to figure out what she was allergic to, Hindy came across BioBalance, an overall wellness institute that changed her life.
Here are a few things she learned:
1. She's not allergic to anything!
But she was Vitamin D deficient. "Have you ever heard of a farmer who is Vitamin D deficient? Who would've thought!" she said. Dr. Stanley Chua from BioBalance shared that apart from being good for your bones, Vitamin D is a stronger anti-oxidant compared to Vitamin C. In fact, he doesn't take Vitamin C at all.
ADVERTISEMENT - CONTINUE READING BELOW
2. She's been a vegan for 15 years, but she can apparently eat as much meat as she wants!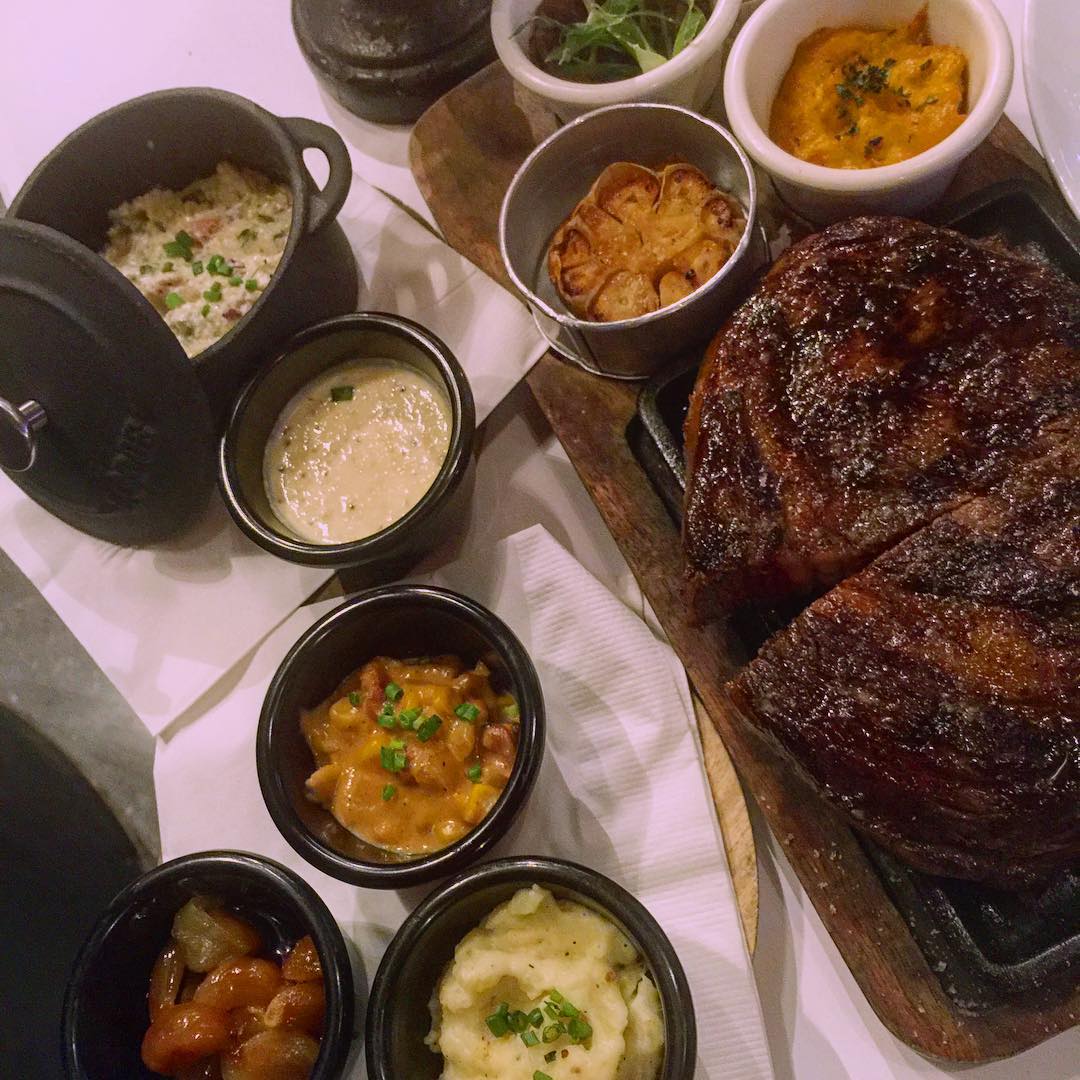 "They gave me a diet recommendation. I can eat as much good fat as I want, I can eat as much meat, but I shouldn't have any grains at all. Not even red rice, not even quinoa! They said I had to limit my carbohydrates to 50g."
ADVERTISEMENT - CONTINUE READING BELOW
3. Who would have thought that the sleep problem was due to her having bad gut bacteria.
The bacteria in your gut make these neurotransmitters, brain chemicals that help you sleep, concentrate, and affect your mood. Hindy had more bad bacteria than good, so she was given probiotics as part of her list of supplements to take (sorry to burst your bubble, but Yakult is all sugar with maybe a dash of probiotic). "Now I'm so aware of when I'm sleepy. Before I was just always wired but tired."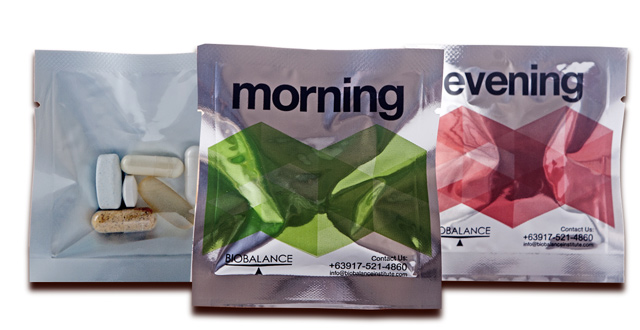 ADVERTISEMENT - CONTINUE READING BELOW
"I get a month's supply of supplements that I need. It makes my life so easy! They're all stuffed in a bag labeled accordingly so I don't forget to take them."
4. Those who have mood issues have digestive issues.
Notice how someone who's on a diet naturally becomes cranky? Yeah, it's because of the bacteria in your gut.
5. She hasn't been absorbing all the benefits from eating organic.
The gut bacteria transforms what you eat into something your body can absorb. Since Hindy had more of the bad than the good, she was just absorbing a small fraction of all the healthy meals she'd been having.
6. She lost six pounds!
"You know that last five pounds you just can't get rid of? I lost it!"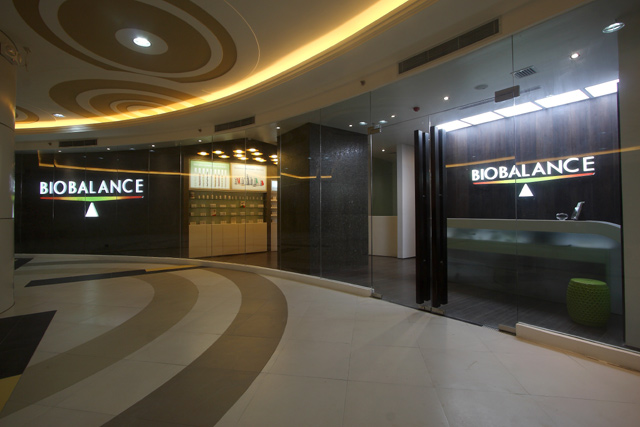 ADVERTISEMENT - CONTINUE READING BELOW
BioBalance is located at the 3F, Soho Central, 748 Shaw Boulevard, Greenfield Disctrict, Mandaluyong City
Imagine giving up meat for no reason, or eating organic but not actually absorbing all the good from it? All the sacrifice and discipline could be for nothing when you self-diagnose. BioBalance is literally like the designer who will make you a custom dress, but for your health. Their tests have very specific results that aim to aid your needs as a whole. We just need to remember that not everything that works for others will necessarily work for you.
Everybody says they want to be healthy. But you have to ask yourself, how healthy do you really want to be?
For inquiries and appointments contact +632.6504858/+63917.5214860 or visit www.biobalanceinstitute.com.
Hey, Preview readers! Follow us on Facebook, Instagram, YouTube, Tiktok, and Twitter to stay up to speed on all things trendy and creative. We'll curate the most stylish feed for you!