For the past 25 years, all my haircuts have gone practically the same way. I would go to the salon, get a consult, have my haired washed, and then the stylist would cut it. The results have always varied, too. It would either turn out exactly the way I wanted, or I'd be stunned into silence as they blow-dry my hair. The latter happens more often that I'd like to admit. So after 25 years of those anxiety-filled cuts, I felt like it was time for a change. This is where Suyen Salazar, hairstylist to Manila's It girls, come in.
Though I've known Suyen for years, I've only ever heard of her haircuts. She's known for creating chic, textured styles, which she finishes off with her signature waves. You've probably seen it on people like Leila Alcasid, Martine Ho, and Sarah Lahbati.
What also sets Suyen's process apart from others is that she specializes in dry haircuts—meaning, she cuts her clients' hair completely dry. In short, she couldn't be any more perfect for the look I need this summer, so I went ahead and booked my appointment. Scroll ahead for the full experience and the results!
ADVERTISEMENT - CONTINUE READING BELOW
What is a dry haircut?
The difference between a dry and a wet haircut isn't retricted to the need for a sink. Dry haircuts are all about working with the hair's natural texture, and creating realistic expectations for the client while the session is ongoing.
"When your hair is wet, it stretches to a length that may vary from when it's dry," Suyen explains. "It can also make it harder to spot split ends or areas of the hair that are drier and damage that need to be trimmed."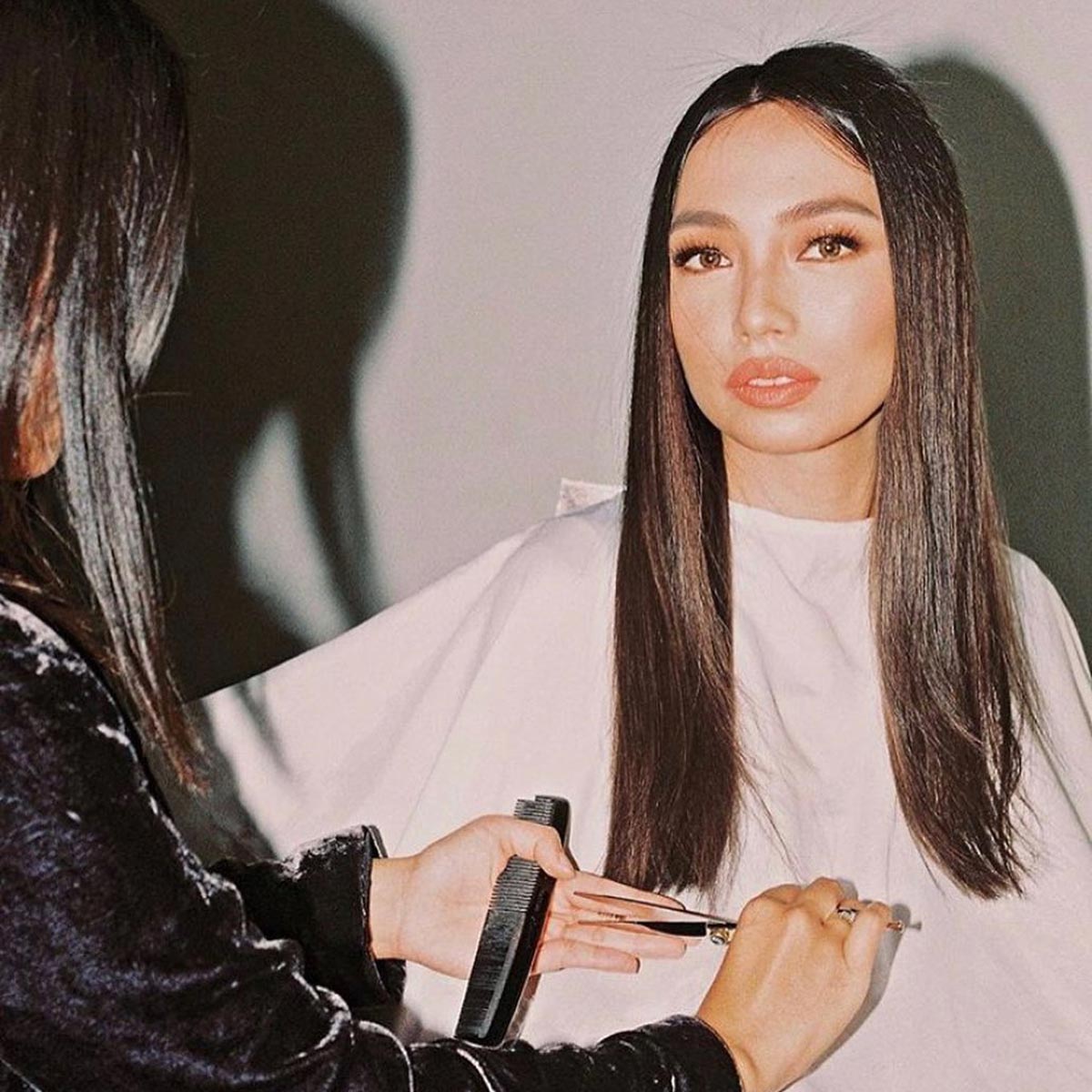 "When dry, I can cut accordingly for the lowest maintenance possible by seeing how your natural hair falls. I will be able to visualize exactly how much hair to cut off as well as being able to create a precise look without having to wait for a blow dry to see the end result."
With the dry haircut method, you can witness your style happen gradually, making it easier to ask for adjustments in between. You'll also be able to see what your finished cut would look unstyled. "This helps you see what your future styling options are and will enable you to recreate that look at home," Suyen adds.
What it's like to get a dry haircut
Step 1: Prep
Since the point of a dry haircut is to work with your natural texture, Suyen asks all her clients to "prep" their hair at home before the appointment. It's nothing complicated: she simply asks you to shampoo and condition your hair, let it air dry, and just let it do its thing. No styling products, no blow-drying. It's basically the equivalent to washing your face before getting your makeup done.
ADVERTISEMENT - CONTINUE READING BELOW
I appreciated this part a lot because from experience, shampoos and conditioners at the salon don't have the same effect as my go-to products, so they "alter" my texture right before the cut. Using products I'm familiar with gave a more realistic effect than a fresh-off-the-salon look.
Step 2: Consultation
Like any haircut appointment, Suyen took a good look at my hair before making any snips. Without having to tell her anything, she quickly pointed out my biggest concerns: My layers were all over the place and were doing nothing for me, plus I had long sections that were weighing my hair down. To solve these issues, Suyen and I agreed to trim my hair up to my chest (it's summer, after all) and work on adding volume in a way that works with my texture.
If this were any other hair appointment, this is the part where I'd be ushered to the shampooing station. But that's the beauty of a dry haircut—after consulting, Suyen started cutting my hair right then and there.
ADVERTISEMENT - CONTINUE READING BELOW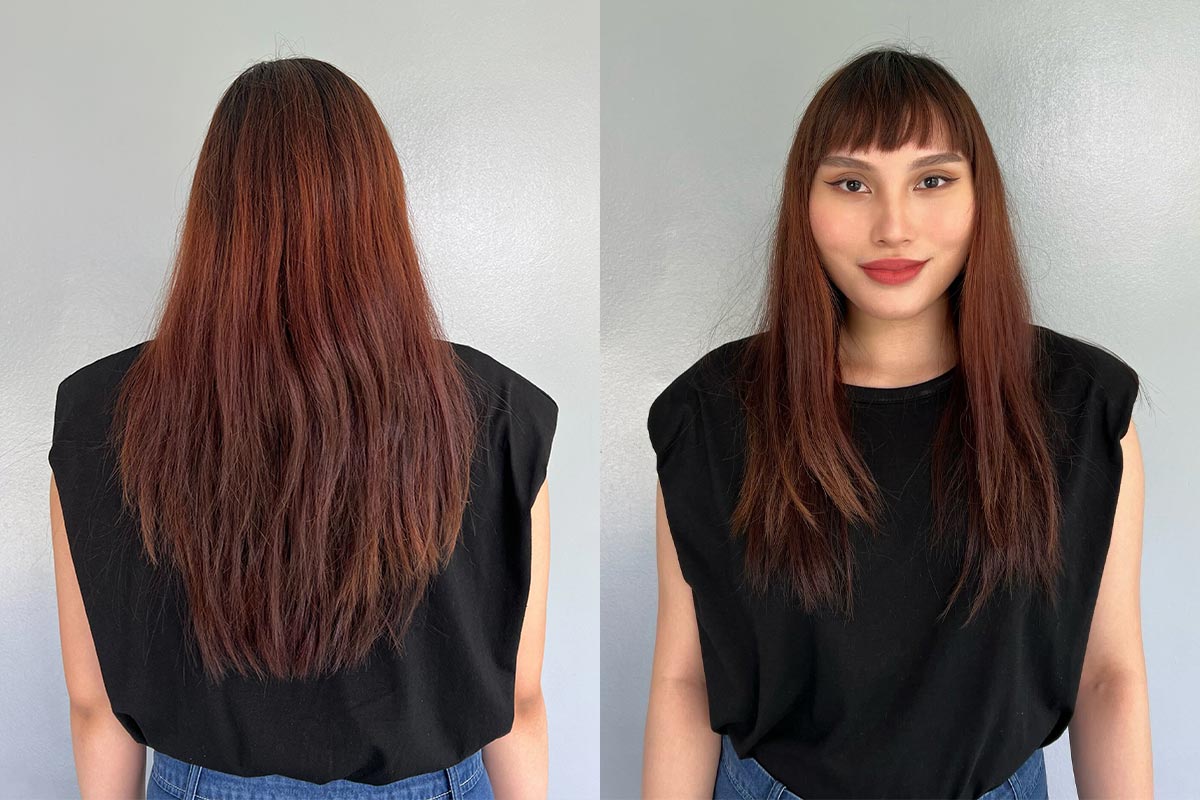 Step 3: The dry cut
Suyen said she wanted my hair to look clean and light, so she got rid of everything that wasn't doing me any favors. She first chopped off my "hanging" strands, which instantly made a difference, and then went on to add layers. It wasn't the usual choppy cuts I was used to, though—because according to Suyen, my fine hair needed something more delicate. Instead of cutting very obvious layers in the front sections, she created the layers inside for a subtle lift. She explained that inner layers are great for fine hair like mine, because not having much hair to start with, dramatic layers will only weigh it down further. The last to go were my micro bangs, which we upgraded by trimming a good inch off and cutting straight across. No face-framing strands this time. "It makes it more of a 'look'," Suyen said.
ADVERTISEMENT - CONTINUE READING BELOW
Step 4: Results
The entire haircut lasted for 20 to 30 minutes. If you were in a rush, you could go home right after because you wouldn't need to wait for a blow-dry. In my case, I had that time weekend, so I stayed to get the full experience.
ADVERTISEMENT - CONTINUE READING BELOW
Before Suyen started styling the finish product, she took the time to explain the results. "This is exactly what your hair will look like after you wash it," she told me. She then had me familiarize myself with my new and improved texture for a bit and check if I wanted adjustments. This part in particular helped me set my expectations for when I'm out of the salon—another major perk of a dry haircut.
True enough, my hair felt lighter, and my fine strands looked fuller without any obvious changes apart from a trim. I was happy with the cut even if my hair was unstyled, which I can't say for others I've had. That said, I was definitely 10 times happier when it was finally styled into Suyen's signature waves.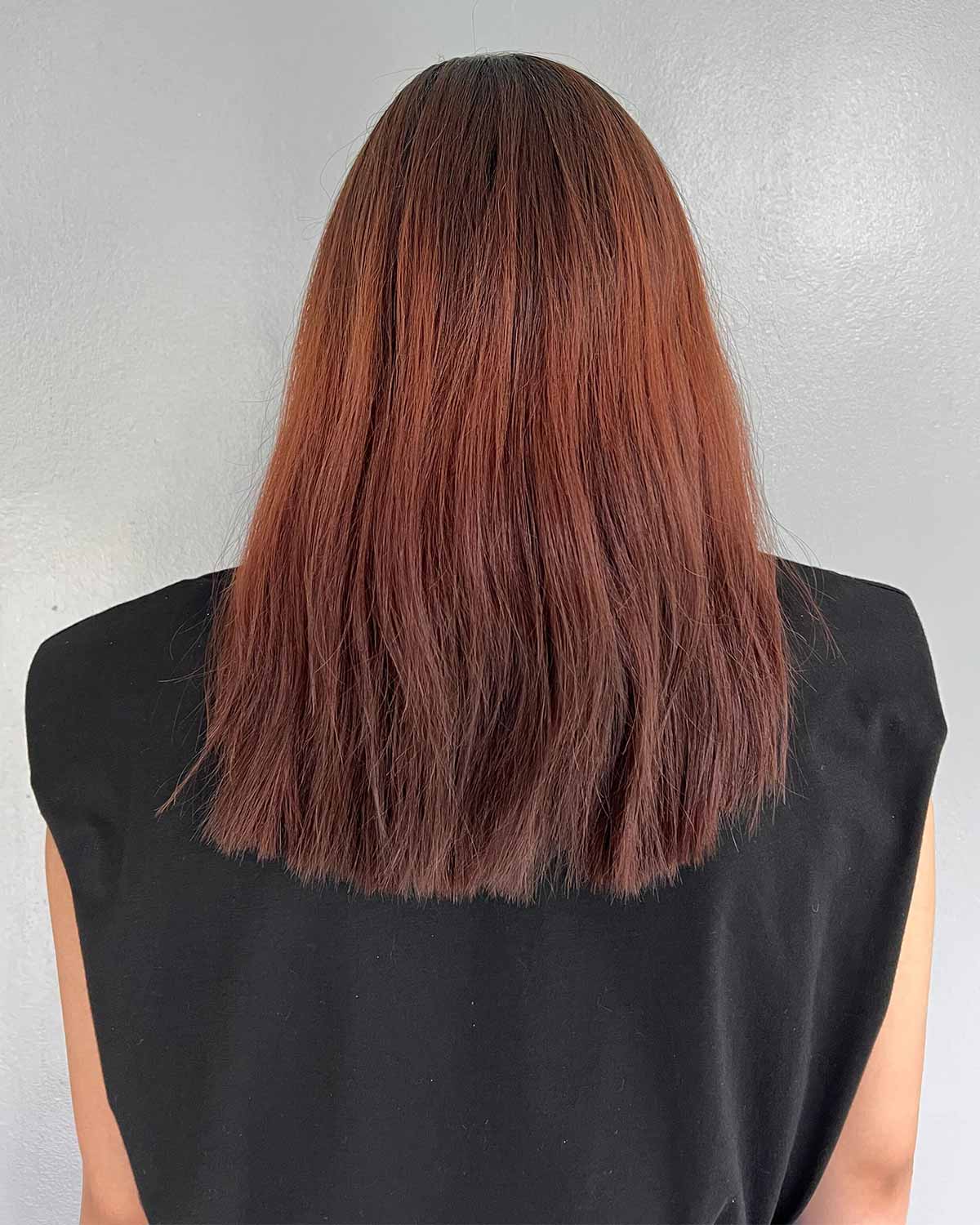 ADVERTISEMENT - CONTINUE READING BELOW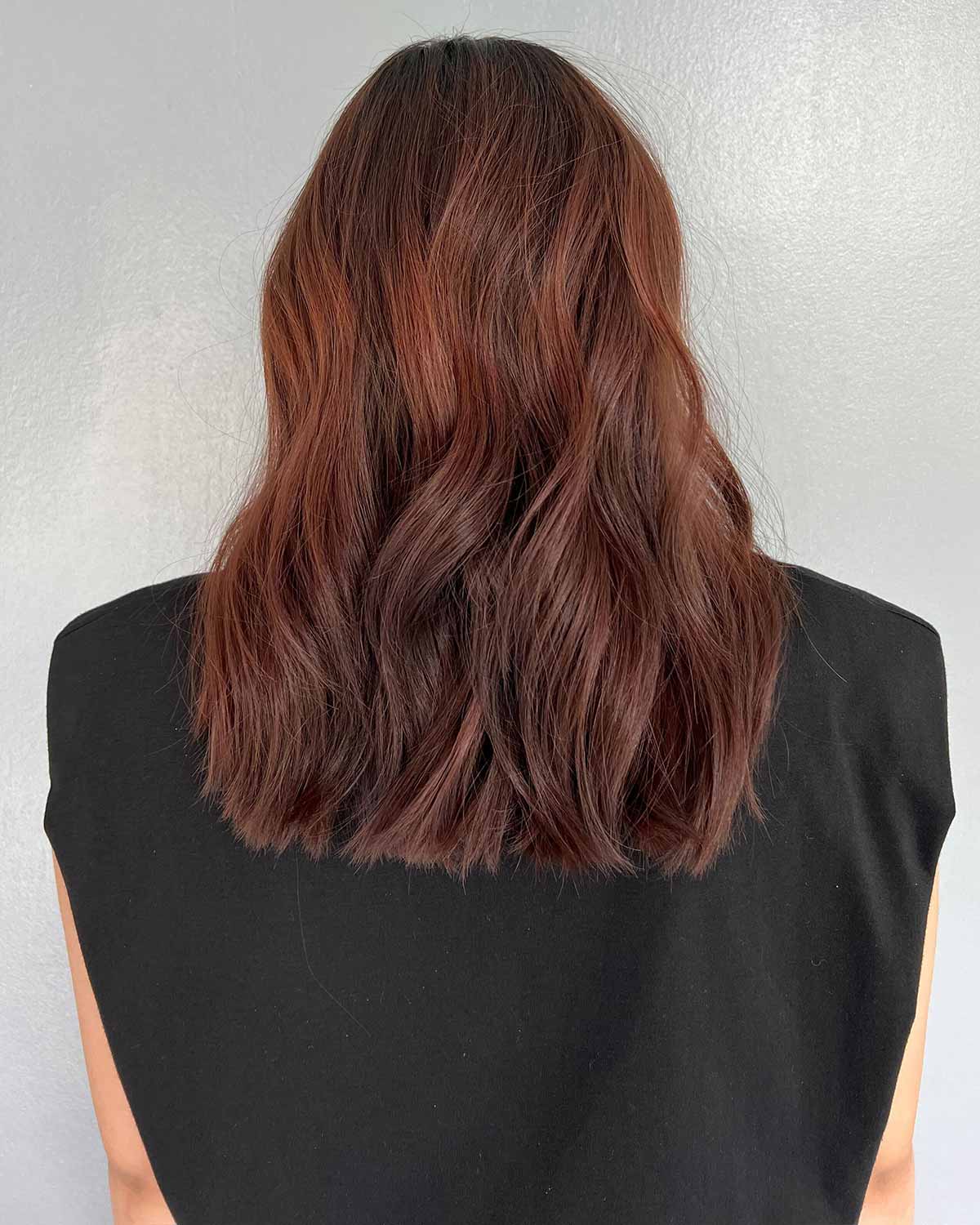 Conclusion
It wouldn't be an exaggeration to say that this is one of my favorite haircuts so far. Suyen was able to do my fine texture justice in record time, which was largely thanks to her delicate techique and the method of dry cutting itself. I loved seeing the result as it happened, in fact, it made me more willing to shorten my bangs because I could see how it would look in real-time. No more of that "mystery" wet haircuts usually would haunt me with.
ADVERTISEMENT - CONTINUE READING BELOW
Although, I would say that the best thing about the experience is the haircut looks just as flattering unstyled as it does styled. I can tell it's truly a low-maintenance chop. I'm not pressured to recreate Suyen's waves just to make it work, which is great because I'm more of a wash-and-go type of person with my hair. The most I'm willing to do daily is a blow-dry, and I know that would already do wonders for this look.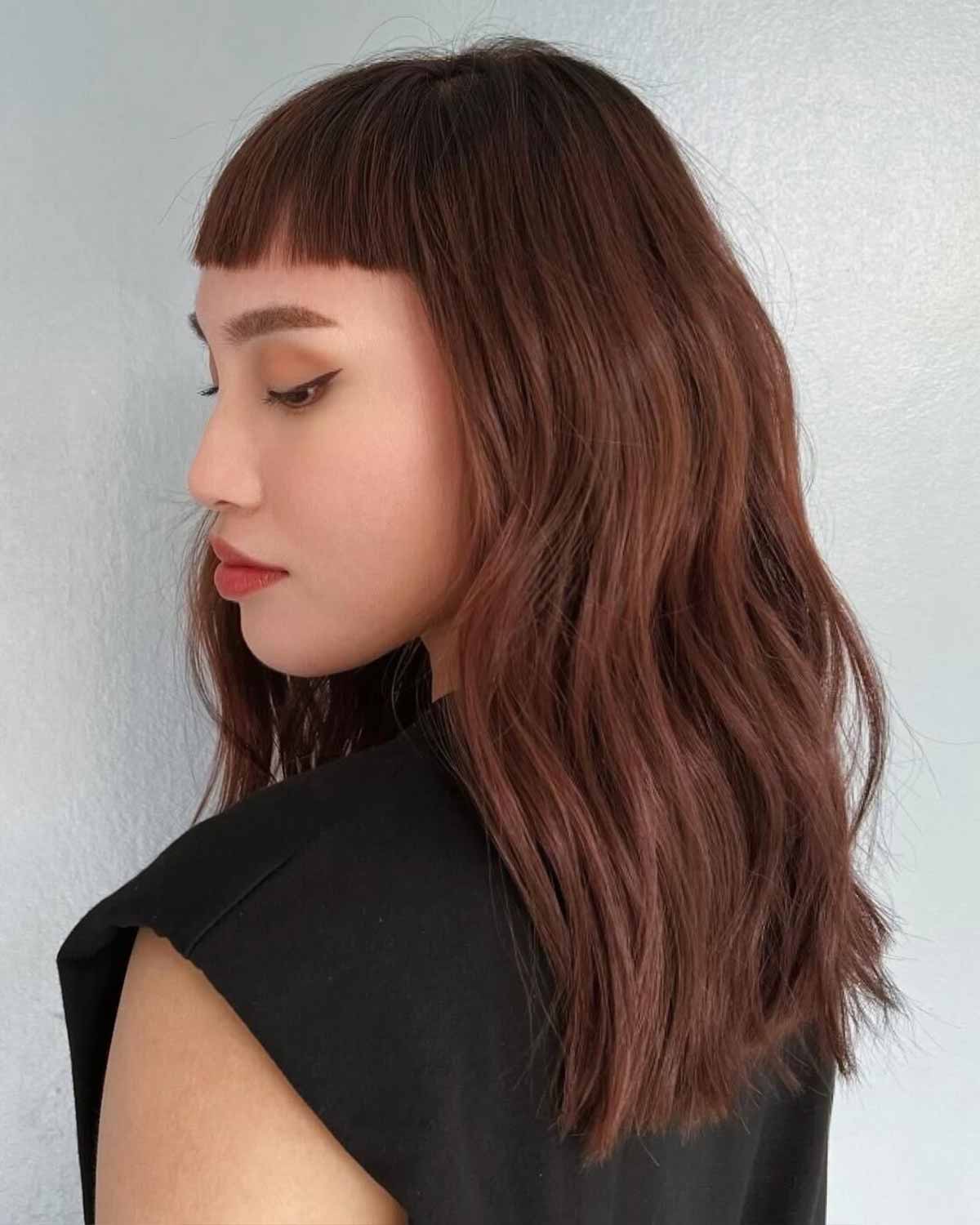 ADVERTISEMENT - CONTINUE READING BELOW
Overall, while a dry haircut isn't the spa-like salon experience we're used to in the Philippines, it's one that I know a lot of people would appreciate. It's fast, practical, and serves impressive results when done right. Those who are always on-the-go or simply don't want to spend hours at the salon (like me) would absolutely love it.
Dry haircuts with Suyen Salazar at Koop Studio start at P6,000. To book an appointment, contact 0917-193-0843. Learn more about her services on her website.
Related Stories from Preview.ph
Hey, Preview readers! Follow us on Facebook, Instagram, YouTube, Tiktok, and Twitter to stay up to speed on all things trendy and creative. We'll curate the most stylish feed for you!