Here at Preview, we love hearing beauty advice from experts. Whether it's about controlling oily skin or solving beauty emergencies like sunburns, we have pros on standby to give us the best possible solutions. That said, one of our biggest curiosities is how these beauty experts themselves take care of their own skin. Being able to give out all these advices must mean they have a solid routine of their own, right? So from here on out, we'll be asking Preview girls, who also happen to be dermatologists, to break down their entire skincare regimen.
To start off the series, we're taking an exclusive sneak peek into the beauty closet of one our go-tos for no-nonsense skin tricks: Dr. Gaile Robredo-Vitas of Derm HQ and BeautiqueMD.
Dr. Gaile Robredo Vitas
Dr. Robredo-Vitas is a board-certified dermatologist, who's been a practicing for over five years as of writing. She received her training at University of the East Ramon Magsaysay Memorial Medical Center, Philippine General Hospital, and the Skin and Cancer Foundation Inc.'s dermatology residency program. Her clientele includes stylist and entrepreneur Pam Quiñones and celebrity makeup artist Robbie Piñera. That said, when she's not in the office, the doctor is usually out traveling, eating spicy food, and watching spy movies. Regardless of what activities she's up to, though, she has the equivalent rotation of products to match. Ahead, the dermatologist breaks down everything she does to maintain clear, healthy skin at 37.
ADVERTISEMENT - CONTINUE READING BELOW
Her personal skincare philosophy
There is no one-size-fits-all skincare routine. Find one that suits your lifestyle that you will follow and stick to. Understand your skin and take good care of it. Remember that when it comes to taking care of your skin, an ounce of prevention is a lot better (and easier) than a pound of cure.
CONTINUE READING BELOW
Recommended Videos
Skin type, skin issues, and skin goals
I used to have normal to combination skin–sometimes oily on my T-zone and then normal on the cheek area. However, as I got older, my skin became more dry to sensitive. My main issue is that I easily react to skin care products, so I have to gradually ease into a routine or slowly introduce a product that I am trying out for the first time. My goal is to keep my skin youthful, healthy-looking, smooth, even-toned, and free of blemishes.
Dr. Gaile's daily skincare routine
My skincare routine is a bit complex and depends on what I feel my skin needs at the moment. I do have my skin care "essentials," or products that I use no matter what.
When I wake up in the morning, I wash my face with cold water (partly to wake me up) with a soap-free cleanser—I switch between two products: Avène Extrême Tolerance Lotion (it's like a milk cleanser that is so mild and moisturizing you can actually just wipe it off); or an AHA toner, which I use once or twice a week only, followed by a skincare essential—my Easydew EX Renewal Intensive Moisture Cream.
ADVERTISEMENT - CONTINUE READING BELOW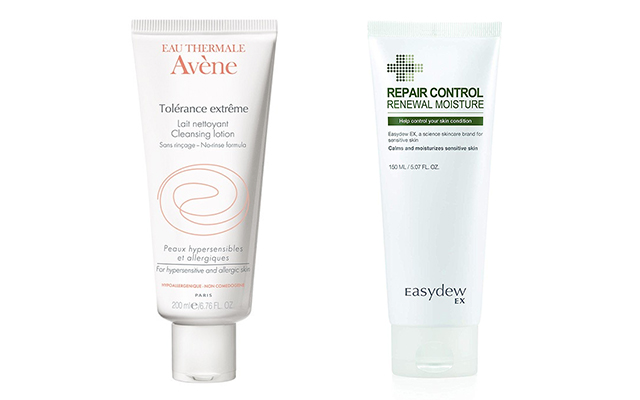 AVENE Extreme Tolerance Lotion, price unavailable, SM Makati; EASYDEW EX Renewal Intensive Moisture Cream, price unavailable, BeautiqueMD
I then apply another essential–my sunscreen. I have several sunscreens that I choose from depending on my needs at the moment. Since I have dry skin, I prefer using cream-based ones like Bene Bellum Fulgora SPF 50 or Avène Emulsion SPF 50, or a primer with SPF if I'm applying foundation or makeup after (ZO primer with SPF 30 or Frezyderm Velvet Tinted Sunscreen spf50). When I'm traveling, I take oral sunblock (Heliocare's 360 capsules) 30 minutes before sun exposure. At the beach, I prefer the spray type because it's easier to apply (Avène or Heliocare sunblock spay).
ADVERTISEMENT - CONTINUE READING BELOW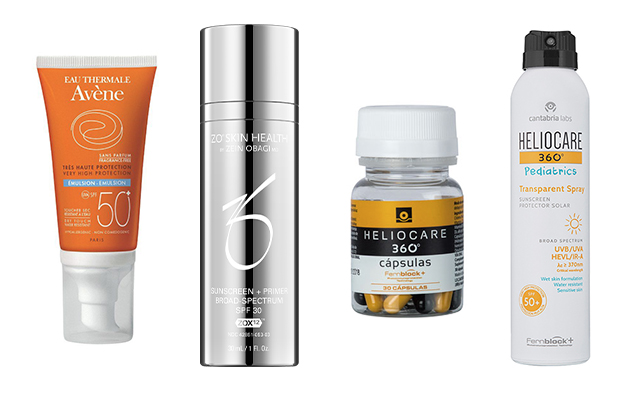 AVENE SPF50+ Emulsion, P1915, Watsons; HELIOCARE 360 Capsules and Pediatrics Transparent Spray SPF 50+, price unavaible, Heliocare
On top of my sunscreen, I use either a mineral BB cream (Easydew EX mineral BB or Freshel's) or liquid foundation (currently Beyu's Nutri-Power Foundation or Make Up Factory's CC Foundation) followed by Glossier Cloud Paint, color corrector for my undereyes, and my Anastasia eyebrow pencil. Throughout the day, when I'm outdoors, I touch up my SPF with a Chanel compact.
ADVERTISEMENT - CONTINUE READING BELOW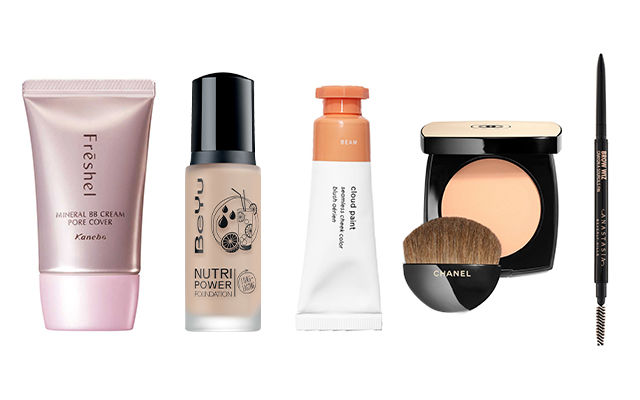 FRESHEL Mineral BB Cream, P960, Watsons; BEYU Nutri-Power Foundation, P895, SM Megamall; GLOSSIER Cloud Paint, P1350, Calyxta; CHANEL Les Beiges Healthy GlowSheer Powder SPF 15 PA++, prince unavailable, Rustan's; ANASTASIA BEVERLY HILLS Brow Wiz, P465, Sephora.ph
When I get home, I make sure to remove everything I have on my face with micellar cleanser (I use Bioderma's Sensibio or Avène Micellar Cleanser) alone if I'm not wearing super heavy makeup, or I follow it up with Banila Co's Clean It Zero Cleansing Balm. I wash my face with Avène's soapless gel cleanser or Frezyderm's mild wash after. Occasionally when I'm extra tired (or lazy), I just get two cotton pads and wipe my face clean with my micellar cleanser before I apply my creams.
ADVERTISEMENT - CONTINUE READING BELOW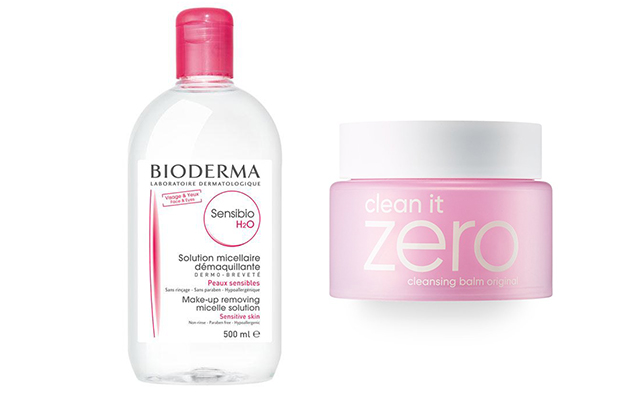 BIODERMA Sensibio H20 Make-Up Removing Micelle Solution, P938, Watsons; BANILA CO Clean It Zero, P945, TriNoma
Once a week, I exfoliate using the Easydew Daily Extra Mild Peeling Gel— this is a favorite of mine, it is made up micro scrub particles that are plant-derived (made of cellulose) and it gently exfoliates without irritating your skin. When I'm feeling like I need some major exfoliation, I use the ZO Exfoliating Polish Face Scrub. This one really exfoliates and even removes comedones from my nose, leaving my face really smooth. I then apply either an essence (which makes absorption of products better—applying essence to your skin is likened to tilling the soil before planting your seeds).
ADVERTISEMENT - CONTINUE READING BELOW
I use another skincare essential after—the ZO Daily Power Defense as my retinoid. It has 0.4% retinol, which is the maximum percentage retinol my skin can tolerate on a daily basis. Occasionally, I switch to Neostrata Retinol + NAG but only once or twice a week and then I switch back to ZO DPD. When I'm extremely dry or my skin is acting up, I top it off with Easydew EX Repair Control EGF or the Avène Hydrance Serum.
ADVERTISEMENT - CONTINUE READING BELOW
EASYDEW Extra Mild Peeling Gel, price unavailable, BeautiqueMD; ZO Exfoliating Polish Face Scrub and Daily Power Defense, price unavailable, Belo Medical Group; NEOSTRATA Retinol + NAG Complex, price unavailable, Neostrata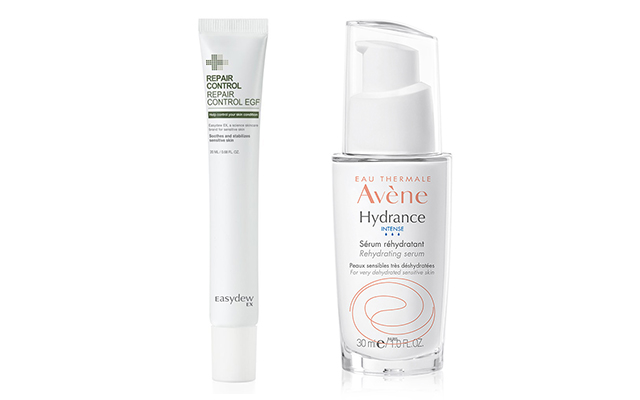 EASYDEW EX Repair Control EGF, price unavaiable, BeautiqueMD; AVENE Hydrance Rehydrating Serum, price unavailable, SM Makati
Must-have skincare step
Tinted sunscreen or BB cream with SPF.
ADVERTISEMENT - CONTINUE READING BELOW
Favorite skin treatments
I regularly get facials and chemical peels every six weeks. I do non-ablative laser resurfacing treatments once every two to three months (I wish I could do it more often) and lately I've also been doing Photodynamic therapy (without a photosensitizer) for skin rejuvenation after a facial or chemical peel. Of course, some botulinum toxin injections and fillers help a lot, too!
Chemical peels exfoliate the top layer of the skin stimulating new "skin" formation. I usually get a glycolic 40% peel sometimes followed by a retinol 3% peel. Non-ablative laser resurfacing heats the dermis stimulating collagen production. The one I use also evens my complexion and takes care of broken capillaries and uneven pigmentation. The PDT also stimulates collagen formation. I specifically use the Medisol PDT/LED by Deleo. Botulinum toxin injections prevent formation of permanent lines and wrinkles, while fillers address volume loss or enhance your features.
ADVERTISEMENT - CONTINUE READING BELOW
Favorite skin treat
I do my facial and laser treatments. Sometimes I use masks but not the sheet masks, I prefer the cream masks that you leave on your face for 20 minutes then you wipe off with a cotton pad. When I'm preparing for an event, I have a take-home peeling kit called Peel2Glow. I use it three to five consecutive nights seven to 10 days before an event to give my skin a glow during the event.
Non-skincare habits for good skin
I try to get at least seven hours of sleep every day. I keep a one liter water bottle on my table at work, and I make sure to finish it before I leave. I try to eat healthy—minimize food high in sugar, avoid processed food, eat food high in fiber, keep caffeine consumption to a minimum. I also take skin supplements.
What she avoids for good skin
Smoking, excessive alcoholic beverage consumption, prolonged sun exposure (especially between 9 a.m. to 3 p.m.) , and sleeping without cleaning my face.
ADVERTISEMENT - CONTINUE READING BELOW
Best skincare tips
There are no hard and fast rules to skin care. What's important is that you find a routine that works for you and stick to it. There are actually a lot of good products out there. The best ones are the ones that you will actually use on your skin. For starters, I usually tell my patients three things: Pick a soap-free cleanser, choose a moisturizer with the ingredient that suits you best (eg. Vit C, AHA etc), and use sunscreen every day (even when indoors) and reapply every two to three hours when outdoors between 9 a.m. to 3 p.m. It really helps to consult a dermatologist who can help you determine your skin type and give suggestions on what products you can use for your skin.
ADVERTISEMENT - CONTINUE READING BELOW
Related Stories from Preview.ph
Hey, Preview readers! Follow us on Facebook, Instagram, YouTube, Tiktok, and Twitter to stay up to speed on all things trendy and creative. We'll curate the most stylish feed for you!