Different types of curly hair call for different approaches to hair care. Before you panic-buy stuff for your routine, it's best to know the exact type of coils that you have. Match your curl type with this guide from Glamour:
Got your answer? Now it's time to figure out that hair care routine of yours. And who better to ask than girls with the same hair type? Below, we asked three curly-haired Preview girls about how they keep their locks in superb condition. Keep reading to cop their best tips!
NIKI FRANCISCO - 2C to 3A curls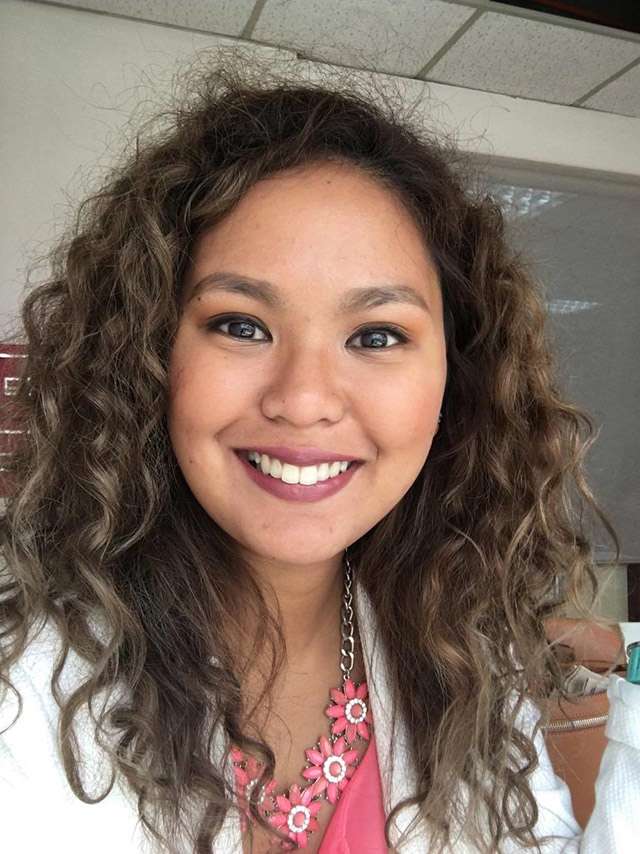 ADVERTISEMENT - CONTINUE READING BELOW
IMAGE Courtesy of Niki Francisco
You can talk to Niki about curly hair matters all day, every day. The beauty girl turned international student exchange form manager knows it like the back of her hand, and you can definitely count on her for the right recs.
According to Niki, her curl type ranges from 2c to 3a, describing it as a mix of tight waves and loose curls. "My top concerns with my hair are frizz elimination, curl form, and hydration," she tells us. Here's how she deals with it:
1. Co-washing and deep conditioning
Co-washing means washing your hair with conditioner instead of shampoo. This is very common even among those with straight hair, since it addresses dryness and frizz by eliminating potentially-stripping products like shampoo. "I co-wash my hair every other day and deep condition every three days," says Niki.
2. Applying product on damp hair
"I apply product when my hair is wet but not dripping, and then I [rub] my hair using a cotton T-shirt," Niki describes. "The cotton T-shirt has small fibers so it doesn't apply too much friction to hair therefore less frizz.
CONTINUE READING BELOW
Recommended Videos
"After about 10 minutes, I shake out my hair, touching it as little as possible and let it air dry in the car on the way to work."
3. Using a diffuser
For dealing with frizz, Niki swears by using a diffuser. She thinks it's great for adding volume while minimizing flyaways, something simply airdrying can't do. "When I have a special event or want to look extra good, I diffuse my hair. Doing this routine has drastically changed how my hair looks and feels—little frizz, gorgeous defined curls with a softer texture," says Niki
ADVERTISEMENT - CONTINUE READING BELOW
IMAGE Dyson
Dyson Supersonic Hair Dryer (diffuser accessory included), P21,500, Zalora
4. Steering clear of most salon treatments
"I don't get salon treatments. If I need moisture, there's usually a product I can get and just apply on my hair at home," Niki says. However, she does get her hair colored. "Lourd [Ramos of Creations Salon] knows how to apply the right highlights to define the curl. [I suggest requesting] for sulfate- and silicone-free shampoos and conditioners. Coloring and blowouts are honestly damaging to already very brittle curly hair."
5. Choosing the right products
"[What you should use] depends on your hair texture, its porosity and the look you want, but the very minimum would be either a sulfate-free and silicone-free conditioner and a leave-on product to keep your curls together," Nik starts.
"My hair looks best with some gel and lightweight curl defining cream. My favorite products are from DevaCurl, Shea Moisture and Ouidad. DevaCurl and Ouidad are designed for curly hair—they smell good and they make my hair feel healthy and look very put together but still have volume."
ADVERTISEMENT - CONTINUE READING BELOW
SYLVINA LOPEZ - 2C to 3A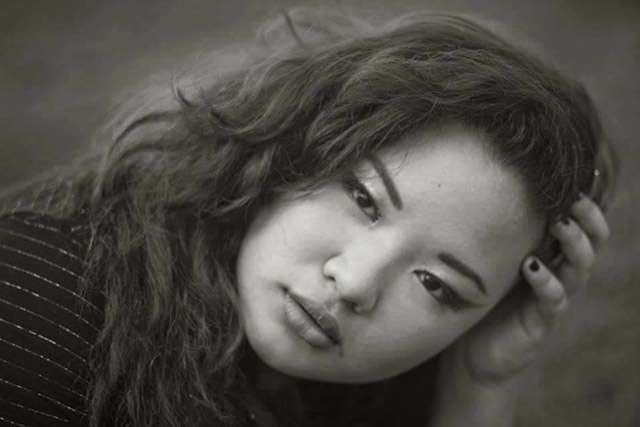 IMAGE Karen de la Fuente
Makeup artist Sylvina Lopez, or Slo as everyone in the industry likes to call her, keeps her 2C-3A tresses in check with a minimal routine. "Because my hair texture is quite coarse, I have to keep it constantly hydrated, so my routine centers around making sure my curls form nicely. The Philippines is very humid so if I don't use the right products, my hair just becomes frizzy and the curls don't form," she says. See her tips for perfect curls below!
ADVERTISEMENT - CONTINUE READING BELOW
1. Stay away from sulfates.
"I avoid sulfates in my shampoo and I only shampoo once a week, the other days I just co-wash," shares the makeup artist. Hair products with sulfates can be very drying, especially for those with curly hair. Remember: Hydrated hair equals low frizz levels! Sylvina adds that she recently started avoiding silicones in conditioners as well, an ingredient known for weighing the hair down.
Related Stories from Preview.ph
2. Style before or immediately after showering.
Like Niki, Sylina thinks that working with curly hair while it's wet forces it to cooperate better. "I only brush my hair before a shower or in the shower, and I use either my fingers or a wet brush. After I wash, I usually put a leave-in conditioner and a gel, and I air dry my hair as much as possible."
3. Experiment with different products and routines.
"Curly hair is so varied that you have to experiment with a routine that works for you," Slo explains. "I feel like my curls really started to come into their own when I started researching and trying really hard to find products that were really designed for curly hair."
ADVERTISEMENT - CONTINUE READING BELOW
That said, if you have a similar curl type as Slo, here's her hair care routine for your reference:
"So my curls are moisturized and shiny—I use the Shea Moisture Curl & Style Milk as a leave-in conditioner. I use the Nuxe Dry Oil and virgin coconut oil on my hair as my silicone free serums to lock in the moisture and to stop my ends from drying out. I also use either aloe vera gel or a homemade flax seed gel to help my curls form well."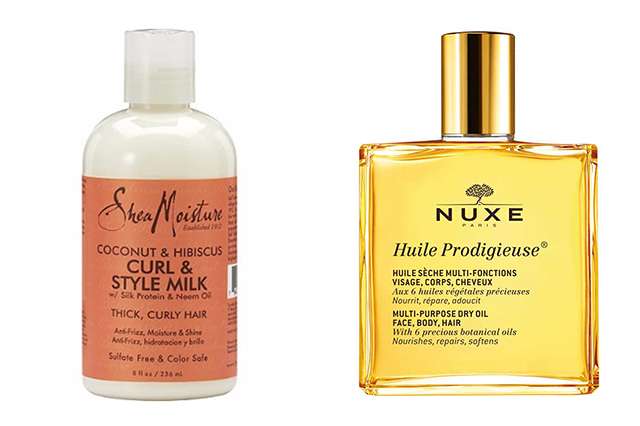 ADVERTISEMENT - CONTINUE READING BELOW
IMAGE Lazada, Beauty Bar
Shea Moisture Coconut & Hibiscus Curl & Style Milk , P1430, Lazada; Nuxe Huile Prodigieuse Beauty Dry Oil, P1250, Beauty Bar
RENEE DE GUZMAN - 3A to 3B curls
Your curls can be your greatest accessory, and blogger Renée de Guzman is proof of that. Want to know how she keeps her locks healthy and fluffy for her OOTDs? Find out below:
ADVERTISEMENT - CONTINUE READING BELOW
1. Don't overwash.
Conditioner does wonders for curls, but not in excess. Renée agrees, "I always make it a point to only use conditioner two to three times a week since it might make my hair thinner if I do it daily! I try to balance it out because having too much conditioner would flatten my curls a bit."
2. Brush your hair often.
Brushing smoothes out the curls and makes your hair look fluffier if you want! That said, Renée warns, "Never ever brush your hair after it has dried a bit. I swear, every time I forget not to, I look electrocuted!" Noted.
3. Don't be afraid to add more texture.
Renée loves styling her hair into beach waves and has embraced the extra texture that it gives curly hair. So on top of her favorite conditioner that adds shine and body, she spritzes sea salt spray on her locks for effortless styling.
ADVERTISEMENT - CONTINUE READING BELOW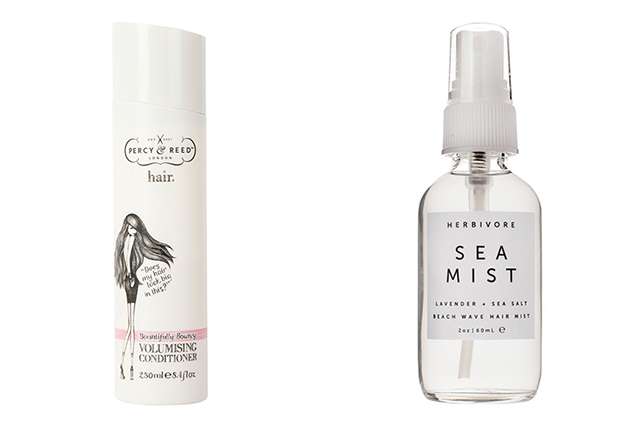 IMAGE Sephora
Percy & Reed Bountifully Bouncy Volumising Conditioner, P1310, Sephora.ph; Herbivore Botanicals Sea Mist - Lavender + Sea Salt Beach Wave Hair Mist, P610, Sephora.ph
Got any more hair care tips? Sound off in the comments below!
Related Stories from Preview.ph
Hey, Preview readers! Follow us on Facebook, Instagram, YouTube, Tiktok, and Twitter to stay up to speed on all things trendy and creative. We'll curate the most stylish feed for you!