Been thinking about making your beauty habits cruelty-free? Well you've come to the right place. Joining the CF train may seem challenging at first, but it does get easier when you know a few basic tips. Keep scrolling to read our beginner's guide!
But first: What makes something cruelty-free?
A product is considered cruelty-free if no form of animal testing was involved in its production. Meaning, none of its ingredients nor the final product itself has been tested on animals. Something is also considered CF if it is recognized by animal welfare organizations after undergoing systematic checkups for traces of animal testing.
Why are products tested on animals?
Initially, this was done to make sure if products are safe for humans to use.
Just how many cruelty-free brands are out there?
Many, but there still more brands that test on animals than those than don't. And if you're serious about shopping CF, here's a checklist to keep in mind before you add anything to your cart:
1. Look for certified cruelty-free stamps.
It's common to see the phrase "cruelty-free" stamped on many products, but that phrase itself isn't always 100% legitimate. This label is not being regulated by any organization. Hence, any brand can print that claim on a product even if it's not entirely true.
Thankfully, there are organizations that verify a product's cruelty-free status for our convenience. Below are some CF symbols you can count on: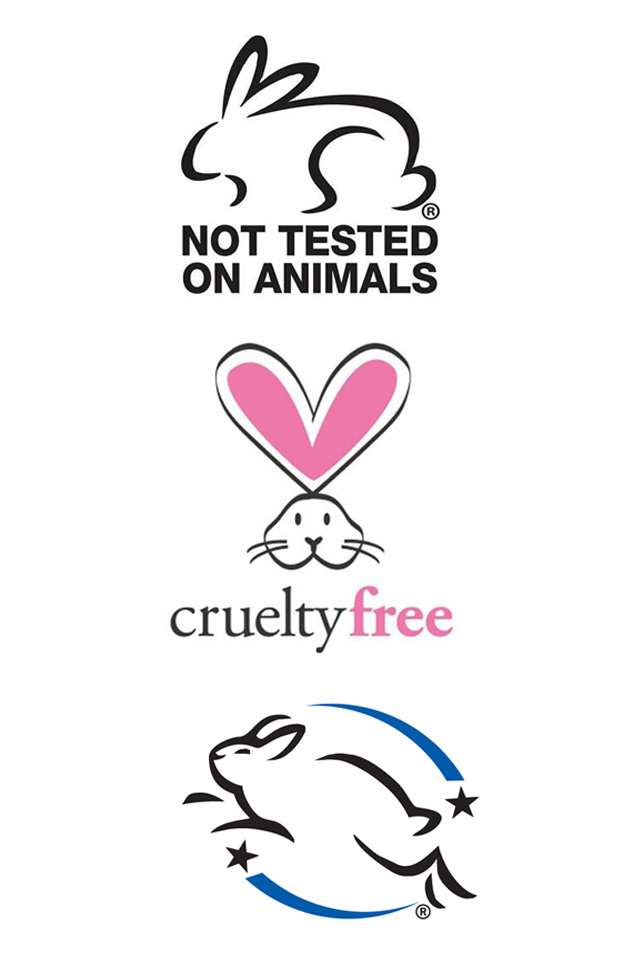 ADVERTISEMENT - CONTINUE READING BELOW
IMAGE Cruelty-Free International, PETA, Leaping Bunny
These logos come from People for the Ethical Treatment of Animals (PETA), Cruelty-Free International and Leaping Bunny. Make these the first things to look out for when shopping!
2. Don't be fooled by misleading "vegan/vegetarian" product labels.
For something to be vegan, something should contain no animal byproducts (i.e. honey, milk, carmine). It also means that a product did not undergo any kind of animal testing. However, the word is still being used to trick consumers into thinking something is cruelty-free. Beware of the following labels:
"100% vegan ingredients"
"No animal-derived ingredients"
"Vegan/Vegetarian-friendly"
"Against animal testing"
"Suitable for vegans/vegetarians"
Remember: having the word vegan on a product doesn't always translate to it being CF. Even if a product has no animal-derived ingredients, the brand it came from might still be testing the product on animals. Besides, the labels above are free for any brand to use and are not regulated by accredited groups.
3. Know your vegan and vegetarian labels.
On the other hand, there are official labels for vegan/vegetarian products that are registered under official veg societies that have done the system-checking for you. See some of them below: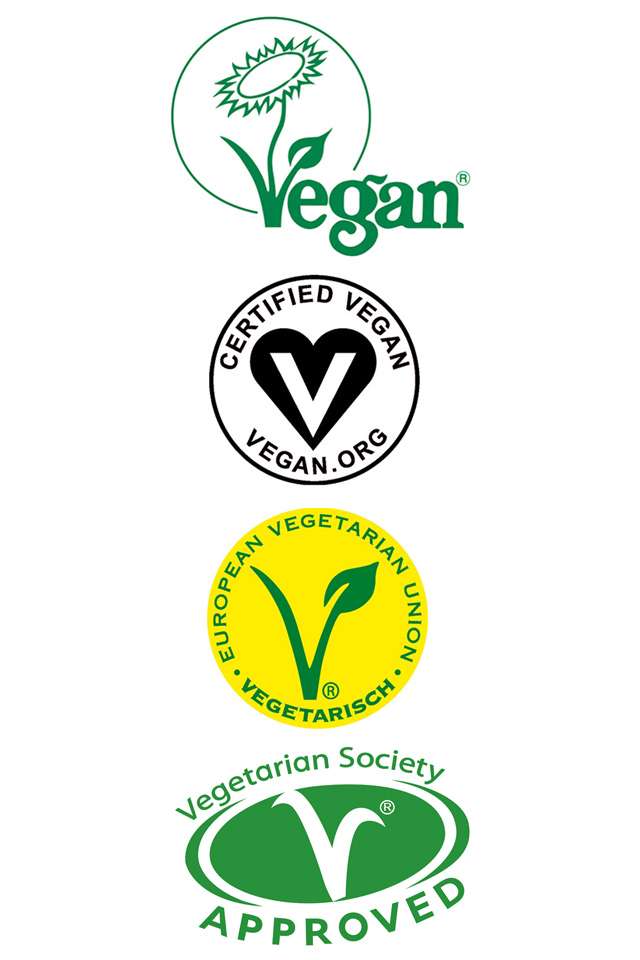 IMAGE Vegan Society, Vegan.org, Vegetarian Society, V-label.eu
If a product does not have these official stamps, check for the cruelty-free symbols we mentioned above.
ADVERTISEMENT - CONTINUE READING BELOW
4. Know your cruelty-free brands by heart.
Not all cruelty-free brands announce their CF status, although it would be very helpful if they did. That said, it's quite easy to find out if a brand tests on animals by using resources like PETA, Leaping Bunny and Cruelty-Free Kitty to double-check. Knowing some CF brands by heart before shopping will make your life so much easier, since you don't have to meticulously read every label.
Also, take note that some cruelty-free brands are owned by parent companies that tests on animals for their other products. The decision of continuing to support them is up to you, although many CF shoppers do so to increase demand for products not tested on animals.
ADVERTISEMENT - CONTINUE READING BELOW
5. Brands that claim not to test on animals themselves aren't always cruelty-free.
Most non-cruelty-free brands tend to mislead CF shoppers by saying that they don't do animal testing themselves. Although this may be true to some extent, these brands can still hire manufacturers or third parties to do their animal testing for them.
ADVERTISEMENT - CONTINUE READING BELOW
To shop cruelty-free, look for brands that specifically state that: 1) they don't test on animals themselves, and 2) they don't authorize any third parties to test their products or ingredients on animals on their behalf.
6. Take note of brands that sell their products in China.
In China, animal testing is standard procedure. Brands can't sell their products in the Chinese market without their products undergoing a form of it, which brings us back to #5. Therefore, any beauty brand that has branched out to the country is more than likely out of the cruelty-free list.
ADVERTISEMENT - CONTINUE READING BELOW
7. When in doubt, don't be afraid to ask brands directly.
Some indie beauty brands can be cruelty-free but don't have vegan or CF stamps on their products. This might be because of the licensing fee brands need to pay to use them. So how do you confirm a brand's CF status once and for all? Simple: ask.
E-mailing a company directly is one of the easiest ways to confirm this. Here are some basic questions to ask:
Do you test any of your products or ingredients on animals?
Does any third party or manucfacturer test your products/ingredients on your behalf?
Do you sell your products in China?
Do you have certification that will confirm your cruelty-free status?
Take note of the way the answer your questions, remembering all the notes we mentioned above. Other than that, we promise going CF eventually gets easier once you get used to it. Good luck!
ADVERTISEMENT - CONTINUE READING BELOW
Related Stories from Preview.ph
Hey, Preview readers! Follow us on Facebook, Instagram, YouTube, Tiktok, and Twitter to stay up to speed on all things trendy and creative. We'll curate the most stylish feed for you!