Unless you've found the secret to the proverbial fountain of youth, you need to accept the fact that aging is inevitable. That said, no one is ever too young to pay close attention to her skin—especially the eye area, which is the first to show signs of skin aging. The skin around the eyes is very delicate; it's significantly thinner compared to the rest of the face. If you want to keep those wrinkles at bay, giving your eye area the treatment it deserves is a nonnegotiable.
Below are the common under-eye area problems you need to watch out for:
1. Dark circles
There are several causes of dark circles, but the most common culprits—apart from genetics—are broken blood vessels due to constant rubbing and sun damage. So if you want those panda eyes gone, you need to break your bad habit of excessively rubbing your eyes and not wearing sunscreen.
2. Puffy eye bags
Constantly staying up late and not drinking enough water will eventually take their toll on your under-eye area, if they haven't already. Lack of sleep, as well as dehydration, leads to swollen and puffy eye bags. To prevent these, never underestimate the power of beauty sleep and ample water intake.
3. Dry skin
Is your under-eye area always creased and cakey whenever you apply concealer or foundation? That's a major sign that your parched skin is begging for some hydration! Quench its thirst by religiously moisturizing your under-eye area—never skip the eye cream in your nighttime and morning beauty routines.
4. Wrinkles
You wake up one day and start noticing that fine lines around your eyes have started to develop. There are several things to blame for those wrinkles: aging, genetics, eating habits, dehydration, sun damage, stress, and even your everyday facial movements. Not to make you panic, but without the help of proper skincare, you stand no chance against crow's feet and expression lines. But apart from regularly moisturizing your under-eye area, it's important that you also invest in the right products that will prevent these beauty problems from even happening.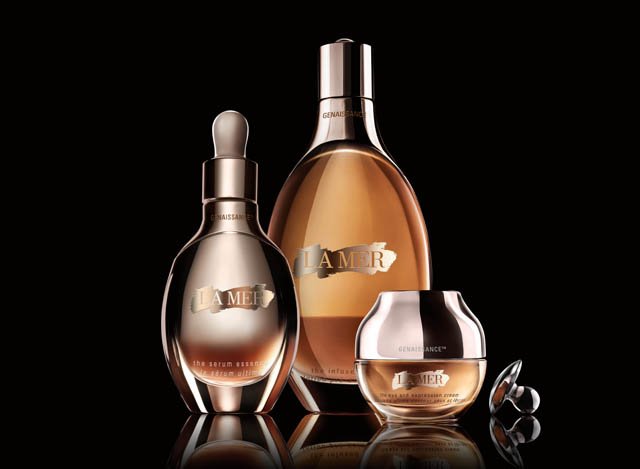 La Mer's latest innovations, the new Genaissance De La Mer Eye and Expression Cream and Genaissance De La Mer Infused Lotion, are revolutionizing anti-aging skincare. These products are potent enough and especially formulated to target signs of skin aging, helping to diminish and smoothen fine lines and puffiness in as early as two weeks. That said, looking young has never been easier thanks to these skincare must-haves.
La Mer is exclusively available at Rustan's Makati, Shangri-La, Alabang, and Cebu. For more information, visit the La Mer Facebook page.