Ah, combination skin—the skin type that can't seem to make up its mind. Is it oily? Is it dry? Is it both? It's truly hard to tell, and we can't blame you for being confused. But one thing is for sure, though—if you have it, you can deal with it once you find out exactly how it works. To save you the googling time, we asked a dermatologist about everything you need to know about this skin type. Keep scrolling for the crash course!
What is combination skin?
"Combination skin is best described as a mix of any of the three basic skin types–normal, oily and dry," says Dr. Gaile Robredo-Vitas of Beautique MD. It experiences issues that other general skin types do, such as excess sebum production and dryness, except it could have both at the same time or separately. That's why according to the doctor, it's important to understand what normal, oily, and dry skin are to fully grasp what a combination complexion is.
Here's a brief breakdown:
Normal Skin
Dr. Gaile defines normal skin as well-balanced skin that is neither too dry nor too oily. "Those with normal skin often have small, barely visible pores, smooth, evenly-textured skin with no blemishes and often do not react to products that easily," she adds.
Dry Skin
Dry skin is characterized by a dull, rough texture, occasional flaking, and visible lines that are caused by a lack of water content and a decreased sebum production. It's more prone to symptoms like irritation, itching, stinging, tightness, and inflammation, especially when its moisture barrier is compromised. According to the derm, common causes of dry skin include aging, living in low humidity areas, malnutrition, having hereditary skin conditions such as atopic dermatitis or ichthyosis vulgaris and excessive bathing or washing.
Oily Skin
"Oily skin is defined as skin that produces excessive amounts of sebum and is characterized as having large or visible pores, shiny, thicker and occasionally has comedones (blackheads and whiteheads) or acne," explains Dr. Gaile. You could either be born with oily skin because of genetics or develop it from having hormonal changes and using products such as makeup.
ADVERTISEMENT - CONTINUE READING BELOW
How can you tell if you have a combination skin type?
The dermatologist says that, according to research, people with combination skin tend to fall under two categories. If you can identify with at least one of these situations, then you most likely have a combination skin type:
1. "Those with increased sebum production in the T-zone area and dry on the cheek area. The T-zone is an area that has more sebaceous (oil) glands that can become hyperactive due to stress, hormones, or genetics."
This category of combination skin tends to be more prone to developing blackheads and whiteheads because of the excess oil on their T-zone. You'll feel the need to blot or wash off the excess shine, although the latter could worsen the dryness you experience on your cheeks.
2.
"

Those with full facial dryness during the cold months and oily in the summer months or when it is hot and humid. These individuals have skin that is unable to make enough sebum or hold on to water in low humidity environments but may have excess sebum production when humidity is high."

Being under this category means that your skin undergoes mood changes that could be subtle or extreme according to your environment. You could have dry skin in the cooler months or after a plane ride, while you could experience oily skin during the summer or a humid day.
How do you take care of combination skin?
Having a skin type as moody and complicated as combination means that your skincare routine should be able to address more than one concern. You might need to have two or more sets of products to address your needs for a specific day, so Dr. Gaile recommends adjusting your regimen accordingly instead of sticking to just one set of products. Here are her best tips for taking care of a combo skin type:
ADVERTISEMENT - CONTINUE READING BELOW
1. Skip heavy moisturizers if you have an oily T-zone.
"Individuals with oily T-zone areas should avoid using moisturizers containing lipids or fatty acids with an occlusive base or barrier repair creams in the T-zone area as it can increase the oiliness and contribute to comedone formation or even acne," the derm explains. Instead, hydrate with water-based moisturizers and gel-based sunscreens that are light, non-comedogenic, and contain humectants such as alpha hydroxy acids and fatty alcohols that attract water to the skin.
2. Use gentle cleansers with lukewarm water.
To address the dryness in your skin, avoid dehydrating your skin by overwashing and using harsh cleansers that strip you of your natural oils. Opt for gentle, soap-free formulas and always cleanse with lukewarm water (avoid hot and freezing temperatures) to do the job without overwhelming your complexion.
Even if your skin is oily as well, it's still best to use a non-drying cleanser because overcleansing will only make your skin oilier. That said, the derm suggests avoiding products that are oil- or alcohol-based.
ADVERTISEMENT - CONTINUE READING BELOW
3. Don't overexfoliate and overcleanse.
Although it could be tempting to scrub off all the flaky skin and wash your oily skin thrice in one day, don't do it. Overexfoliation could make your skin issues worse, so try to limit exfoliating to once or twice a week. Avoid rubbing your skin too vigorously with a face scrub and opt for gentler methods like chemical exfoliation.
4. Keep your skin's moisture levels at bay.
Balanced skin is not too dry nor too oily, which means that your skincare routine should be hydrating enough to keep your dry parts happy but not heavy enough to overwhelm your oily areas. "The key is to keep oil production just enough to maintain your skin's natural moisture," the derm says.
ADVERTISEMENT - CONTINUE READING BELOW
What are the best products for combination skin?
"There is no 'one-size-fits-all' approach when it comes to taking care of one's skin as each individual is different in so many ways," Dr. Gail reminds. It's always best to consult your dermatologist about the best products for your skin's needs. That said, having all the doctor's advice above in mind, here are products you can try for your skin type:
Cleanser
As Dr. Gaile noted above, gentle and soap-free cleanser works best for combination skin.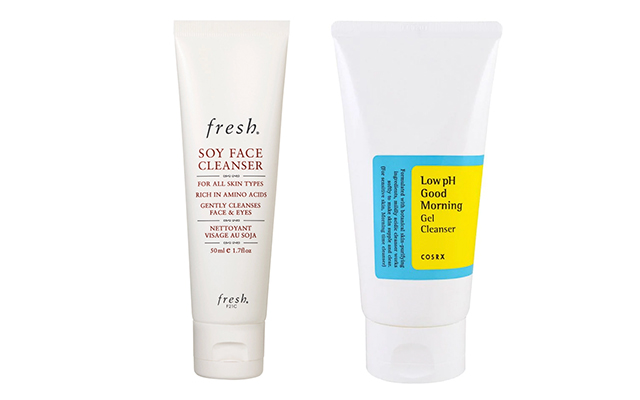 ADVERTISEMENT - CONTINUE READING BELOW
FRESH Soy Face Cleanser, P886 for 50ml, Sephora.ph; COSRX Low pH Good Morning Gel Cleanser, P540, Watsons
Moisturizer
A light, oil-free moisturizer that's water-based will hydrate your complexion sans the heavy and greasy feel.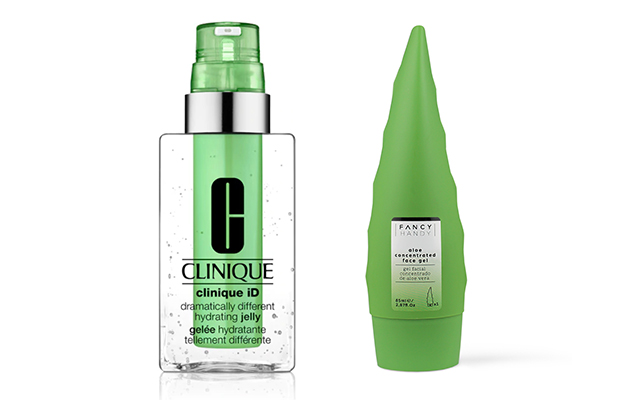 CLINIQUE iD Dramatically Different Hydrating Jelly + Active Cartridge for Irritation, P2650, SM Mall of Asia; FANCY HANDY Aloe Concentrated Face Gel, P395, Beauty Bar
ADVERTISEMENT - CONTINUE READING BELOW
Sunscreen
Gel type sunscreens can sub your moisturizer in the daytime if you're feeling extra oily, but they're also great to layer on top of moisturizer since they're less likely to be greasy. Try a powder sunscreen for touchups, too!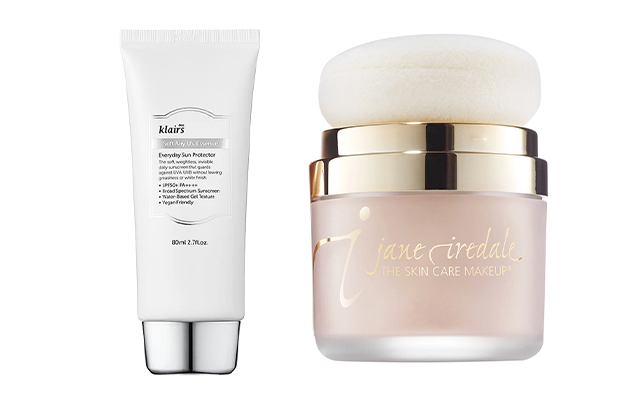 DEAR KLAIRS Soft Airy UV Essence SPF 50++++, P1200, Beauty Bar; JANE IREDALE Powder-Me SPF Dry Sunscreen SPF 40, P2150, Rustan's
ADVERTISEMENT - CONTINUE READING BELOW
Related Stories from Preview.ph
Hey, Preview readers! Follow us on Facebook, Instagram, YouTube, Tiktok, and Twitter to stay up to speed on all things trendy and creative. We'll curate the most stylish feed for you!