Clinique's iD has been chosen by the Preview team as the Best Moisturizer of 2019. This and 24 other products were reviewed by 25 real girls for this year's Preview Girls' Choice Awards to see if they truly deserved their title. Ahead, writer Tisha Caedo gives us her thoughts on the product:
The Product: Clinique iD Moisturizer
What It Is
Clinique iD is a customization system that allows customers to create the ideal moisturizer. It involves combining the best moisturizer formula for one's skin type with a special cartridge, which contains ingredients that target a specific skin concern.
The three moisturizer bases include the Dramatically Different Moisturizing Lotion+, Dramatically Different Oil-Control Gel, and Dramatically Different Hydrating Jelly. The active cartridges individually address these five common skin issues: irritation, pores and uneven texture, uneven skin tone, fatigue, and fine lines and wrinkles. With a total of 15 possible combinations, everyone can mix and match to achieve the perfect hydrating blend.
Current Condition
I have combination skin. Depending on the weather situation in Manila each day, it can be drier or oilier. I also have pretty sensitive skin that's prone to red patches, but this is caused by dust and pollution.
When it comes to moisturizer, I look for something that's thick enough to moisturize my normal/dry cheeks yet won't give me acne breakouts on my oily T-zone and chin. I normally like thicker creams because they moisturize the heck out of my skin and rarely break me out. Gels and gel-creams are moisturizing, too, but not enough to keep my skin hydrated for more than 12 hours every day.
ADVERTISEMENT - CONTINUE READING BELOW
I've tried Clinique iD before but in a different variant. I initially tried the Oil-Control Gel as a base with a cartridge for uneven skin tone. It wasn't as hydrating as my skin needed so I had to stop because it was causing my skin to become oilier. That's why I was excited to try another combination—the Dramatically Different Moisturizing Lotion+ as a base with the Active Cartridge Concentrate for Fine Lines and Wrinkles, because I thought it would be thicker and more nourishing for my skin type.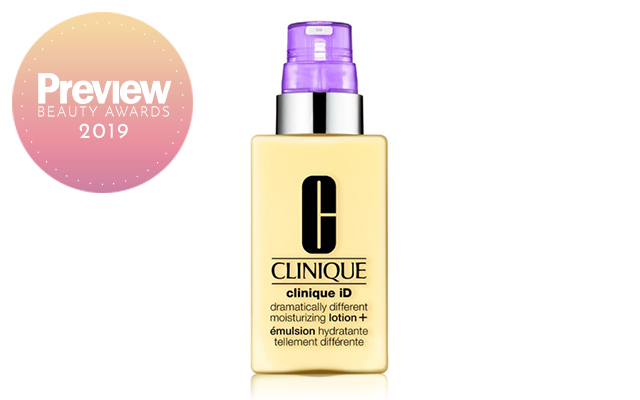 How I Used It
I simply did my regimen as normal but instead of using my regular cream, I substituted it with the Clinique iD. I applied two pumps of product on my hand, rubbed them together, and massaged it into my skin. I used it twice a day for the first few days but when I noticed it wasn't as moisturizing as I wanted to be, I switched back to my cream at night for the remainder of the week.
There were times I pumped the product out thrice because I wanted extra product to massage into my skin, but it was too much. My skin became oily! So my "perfect" amount is two and a half pumps. That said, it was very easy to use and I didn't have to worry about dropping the bottle because it's not made of glass. I also liked how whenever I would pump the lotion out I could see the color of the booster.
ADVERTISEMENT - CONTINUE READING BELOW
This Clinique iD combination is moisturizing and lightweight, but for the nighttime I need something richer and thicker. It perfectly hydrates my skin and makes it feel super soft but I find that once afternoon hits, I need to reapply it. When this happens I just use a hydrating face mist because I'm too lazy to clean my skin and apply product again!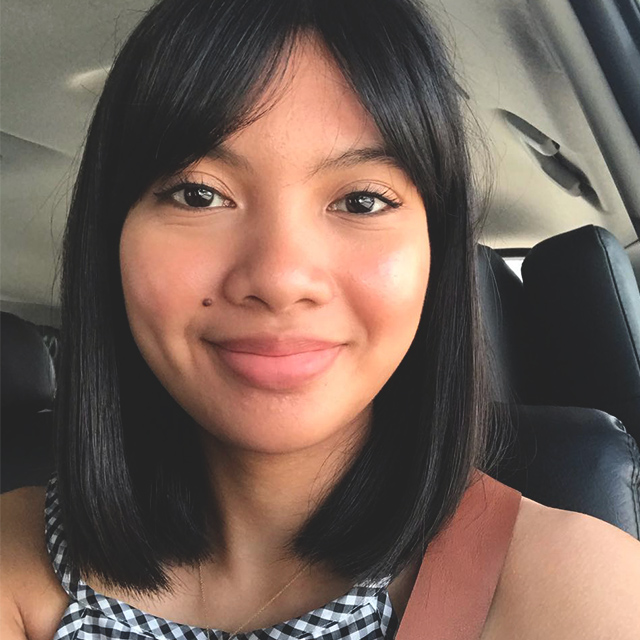 ADVERTISEMENT - CONTINUE READING BELOW
Final Thoughts
I like that it's moisturizing, lightweight, and didn't break me out! The packaging is also a plus because I don't like creams in jars. I'm not sure if it did anything for my "fine lines and wrinkles" because I don't have any yet. I only opted to get the cartridge to prevent them. I like how the cartridge you choose to pair with your moisturizer is customizable! So it makes it easier for you to treat your skin concerns. I do wish they had more options, though, like a booster for quenching dehydrated skin or something that can repair the complexion like centella asiatica. One con for me is that it's not as hydrating as I would have liked so I can't use it at night. However, I would continue to use this product as a day time moisturizer! I definitely recommend the Dramatically Different Moisturizing Lotion+ and Fine Lines and Wrinkles cartridge concentrate for those with normal to oily skin.
ADVERTISEMENT - CONTINUE READING BELOW
Related Stories from Preview.ph
Hey, Preview readers! Follow us on Facebook, Instagram, YouTube, Tiktok, and Twitter to stay up to speed on all things trendy and creative. We'll curate the most stylish feed for you!