Adding eyeshadow to your everyday look doesn't necessarily mean wearing a smokey eye on the daily. The main point of eyeshadow is to enhance the shape and color of your eyes—not to overshadow or cover your face in heavy makeup. Choosing eyeshadow may seem daunting at first because of the variety of colors and palettes out there. But the trick to knowing which shades work best on you is to know what your undertone is.
An easy way to find out if you have a cool or warm undertone is to check the color of the veins on your wrist. If they look green, you have a warm undertone, which means that warm colors that have a yellow tone like peach and coral, as well as earthy colors, work best in complimenting your skin; if they look blue, then you have a cool undertone, which means you should go for purples and reds with a pink tone. Below, the eyeshadow palettes and makeup looks that are just right for you.
Warm Undertone
1. Monochromatic peach or terracotta makeup look
If you're feeling particularly zesty, go for a warm palette like the BYS Peach 2. Apply the peach shade across your lids as one solid color to achieve this monochromatic look. Don't worry about contouring your crease.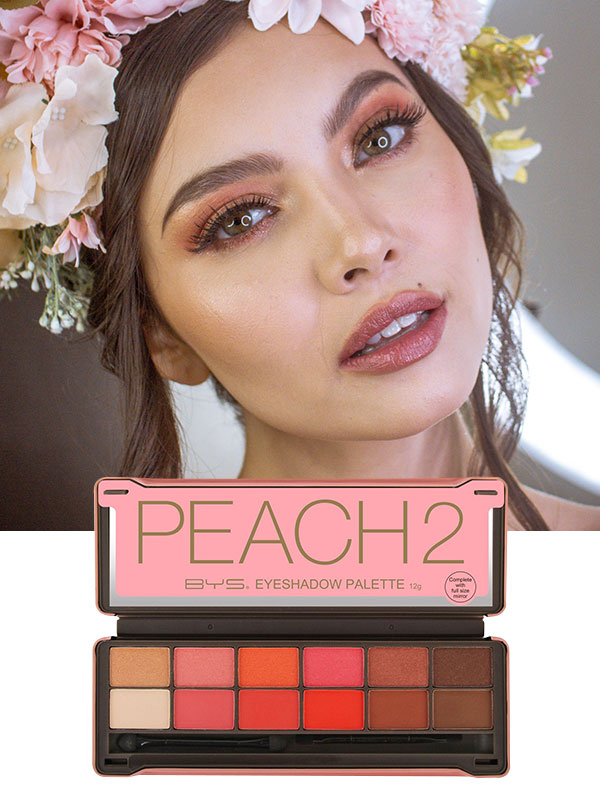 2. Sun-kissed brown smokey eye
For a light and playful eyeshadow perfect for a fun weekend with the girls, try the BYS Ablaze palette. Blend golden hues with your basic browns to get a glowy summer look. The key is to create a subtle, neutral smokey eye with a nude brown shade on the outer corners of your eyes, and blend that with a shimmery yellow or gold shade on the inner corners of your eyes to brighten up the look.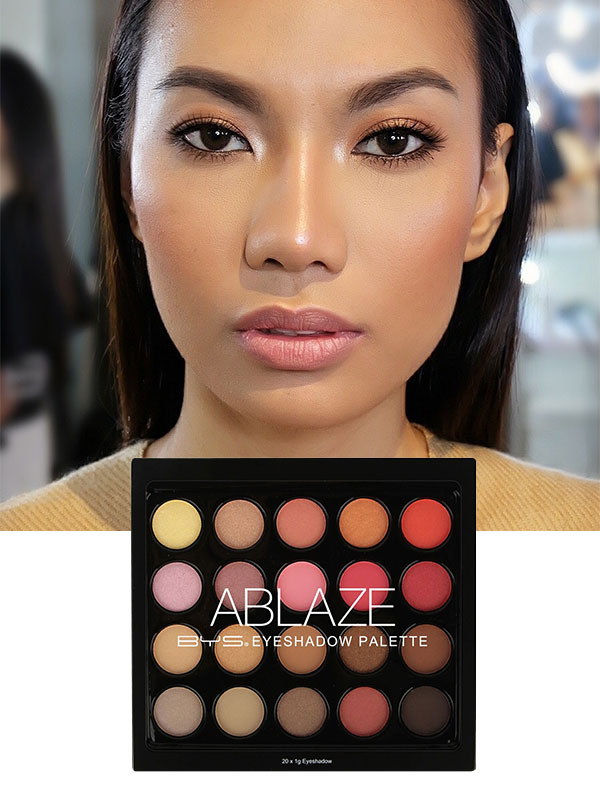 3. Sultry bronze
To achieve this bronze look with ease, brush the brown and orange shades from the BYS Mocha palette onto your lids. For a stronger sculpted look, apply brown eyeshadow on your lower lash line.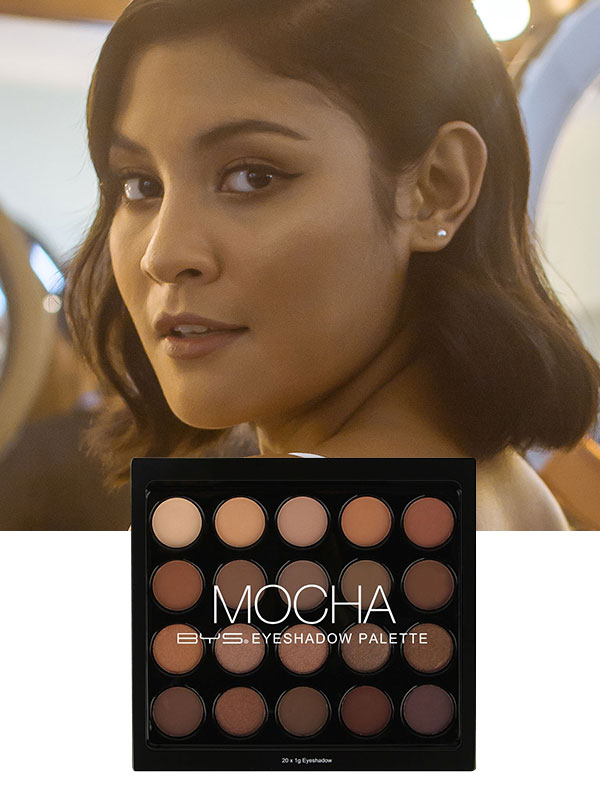 Cool Undertone
1. Effortless no-makeup look
It might not seem like it, but applying a bit of eyeshadow can give you a more "natural" no-makeup look. To give dimension to your eyes with a muted palette, try the BYS Nude. Dab the eyeshadow on your crease, blend, and you'll get a "woke up like this" look.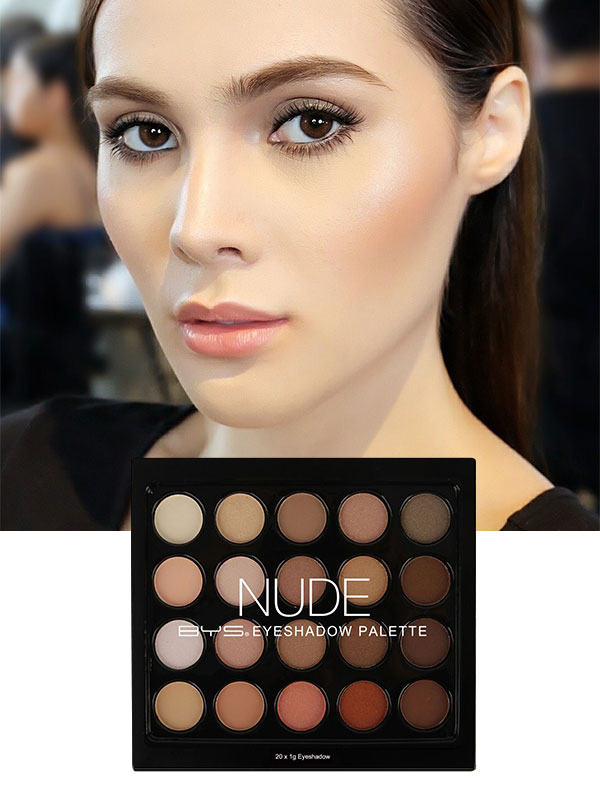 2. Playful and sexy makeup
Experiment with dark berry tones with the BYS Berries 2 palette. You don't have to be a K-pop star to pull off red eyeshadow. All you need to do is pick a pinkish shade of red and color your entire lid with it—but don't forget to blend out the edges for a soft finish!
3. High shine
Since the '90s is back, why not try the frosted eyeshadow trend with some shimmery blues and greens in the BYS Prismatic palette? To create a three-dimensional look, define your crease and blend well.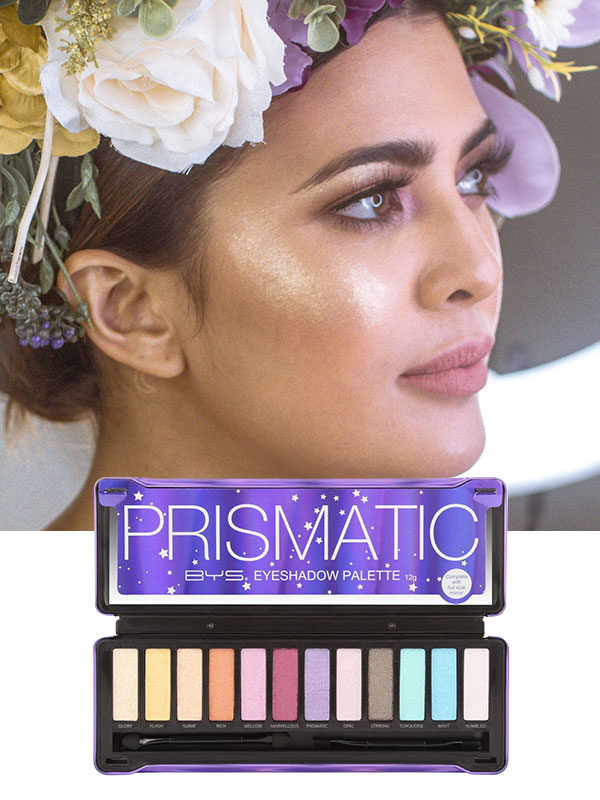 If you're feeling particularly experimental, play with glitter from the BYS Glitter palette—it goes well with any skin tone and brightens and adds a refreshing twist to your look.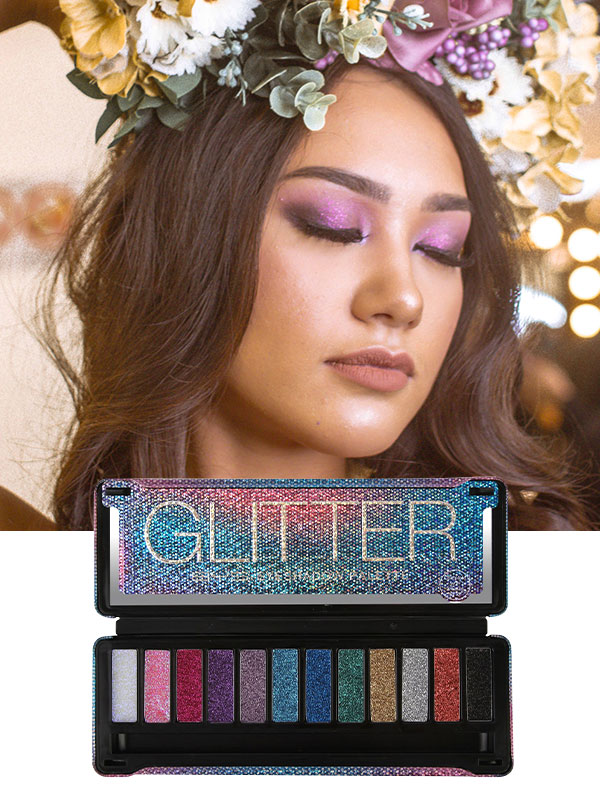 Check out the BYS palettes on BeautyBeat.ph. Find out more about the BYS palettes and get makeup tricks, updates, and releases, by following BYS Philippines on Facebook and Instagram.