These stars may prove to be too good in acting for a double take, but as far as their looks are concerned, we can't help but take a second look. While each celebrity has his/her own unique characteristics, we can't discard the fact that these look-alikes can pass as each other's doppelgängers sans the surgery.
If you're one of those who really can't tell the difference, we've cooked up something interesting to sate your curiosity. We rounded up both local and Hollywood celebrities whose striking resemblance we just can't ignore any longer. That said, how about you join us for a trip to Twinsville as we figure out who's who? Read on and let's get started, shall we?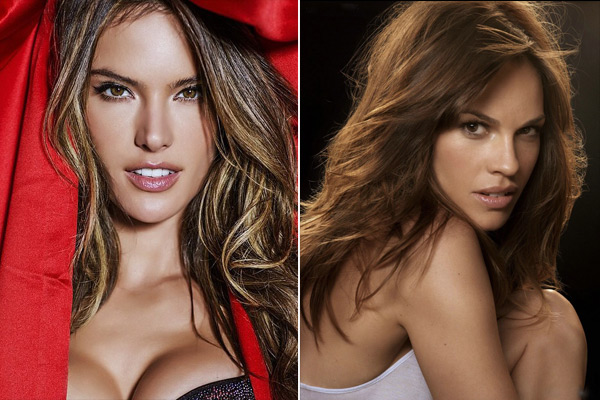 ADVERTISEMENT - CONTINUE READING BELOW
For a second there, we thought the Million Dollar Baby star actually became a Victoria's Secret angel. But just so we're clear, that's Alessandra Ambrosio on the left and Hilary Swank on the right.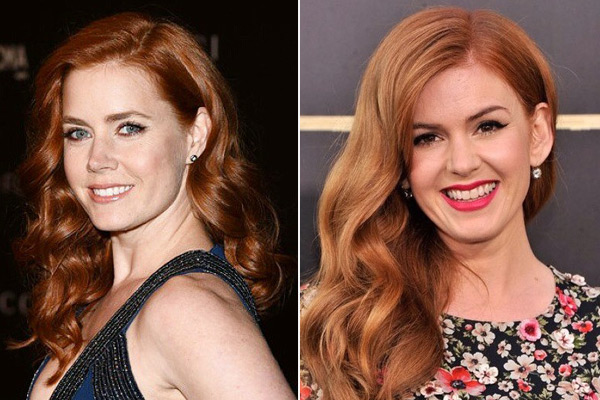 Here's an important note to remember when differentiating these two redheads. Amy Adams is the one from Enchanted, that Disney flick with the talking birds. Meanwhile, Isla Fisher is that girl from Confessions of a Shopaholic, a movie with the talking mannequins... Okay, fine, we take it back. We're not sure if that helps either, so you just have to figure it out yourself.
CONTINUE READING BELOW
Recommended Videos
Both their home networks have a pretty mestiza to secure the territory. Bea Alonzo and Bella Padilla are on each side of the fence, but lucky for you as a viewer, you can simply click on the remote control, switch channels, and get the best of both worlds.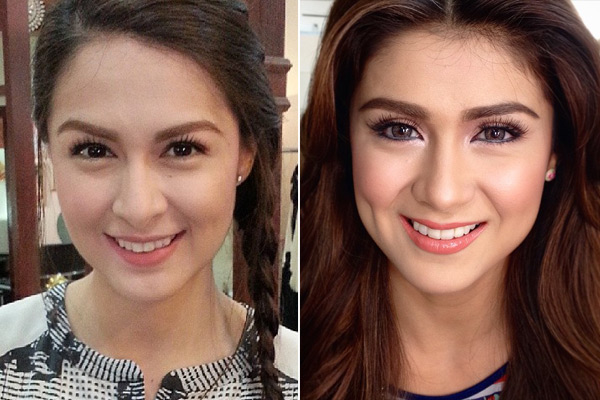 ADVERTISEMENT - CONTINUE READING BELOW
We won't be surprised if Carla Abellana soon receives a wedding gift by mistake. After all, she does look a lot like the beautiful bride-to-be, Marian Rivera. Thank goodness for bridal registry, right?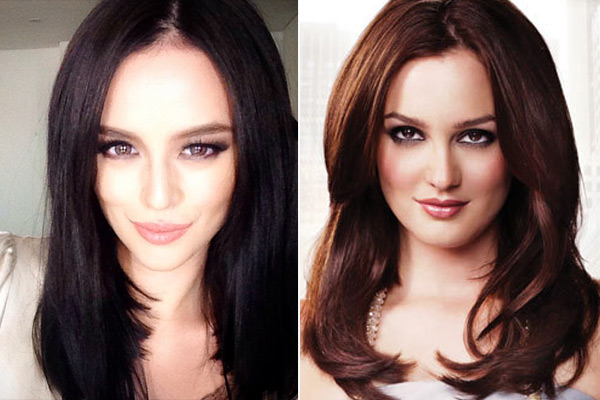 Move over, Blair Waldorf. Georgina Wilson's address might not be in the Upper East Side, but we bet your headbands that this It girl can rule over high school without everyone noticing that she's actually not Leighton Meester.
ADVERTISEMENT - CONTINUE READING BELOW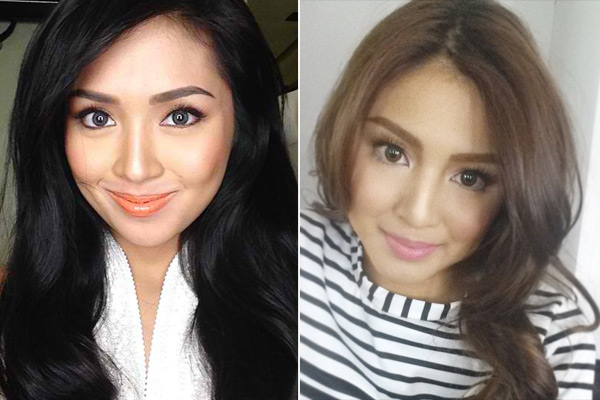 You know we love our Teen Queen Kathryn Bernardo, but while she's sitting pretty on her throne, we also can't help but notice the striking similarities that she has with our Preview cover girl Nadine Lustre. Is it quite possible that both possess royal blood? Because as you can see, they may actually be separated at birth.
ADVERTISEMENT - CONTINUE READING BELOW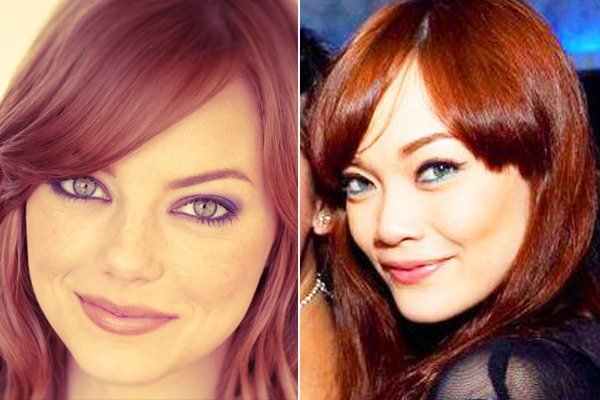 Speaking of Preview, there's no need to look any further when we've got our very own version of Gwen Stacy right here. Meet our former managing editor in Style Bible, Eunice Lucero a.k.a. the local Emma Stone.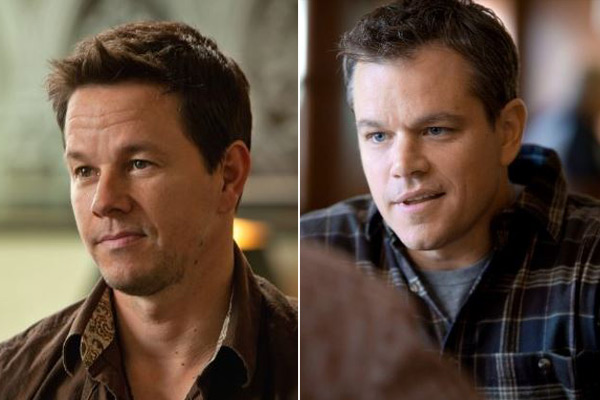 ADVERTISEMENT - CONTINUE READING BELOW
Don't tell us you've never been confused between Mark Wahlberg and Matt Damon. Sure, they can both kick ass, but you can't deny that at some point in their career you couldn't tell exactly whose movie is whose.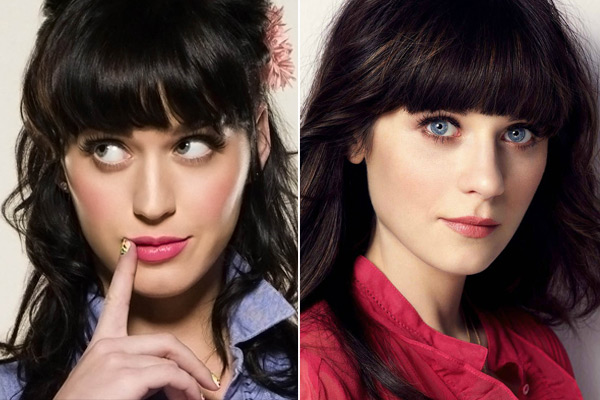 Katy Perry and Zooey Deschanel's striking resemblance is so undeniable they can pass as doppelgangers. If that ever happens though, don't worry, we're sure the New Girl star can pull off Teenage Dream quite nicely, too.
ADVERTISEMENT - CONTINUE READING BELOW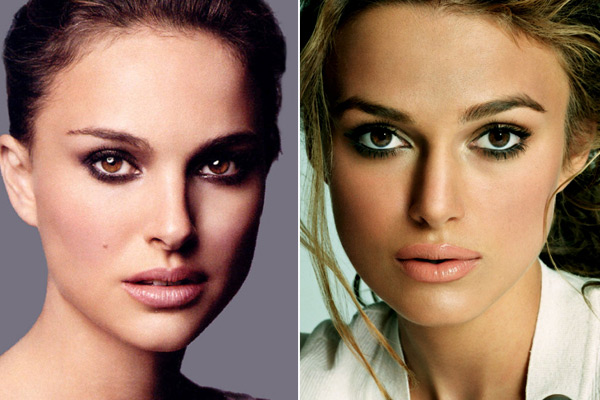 Both armed with an impressive bone structure and mesmerizing smize, how can we ever choose between Natalie Portman and Keira Knightley? It's like choosing between Dior and Chanel! But oh, that's right, they are the faces of Miss Dior and Coco Mademoiselle fragrances. How ironic.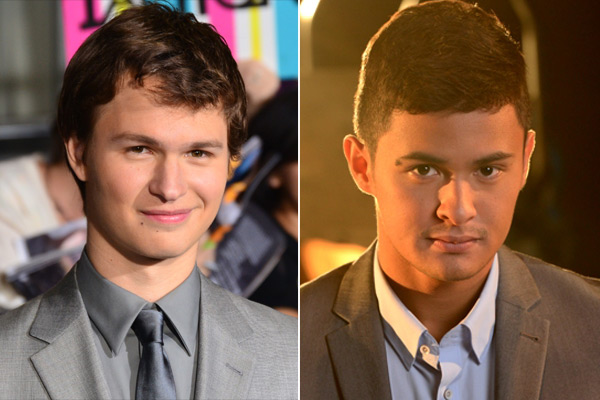 ADVERTISEMENT - CONTINUE READING BELOW
There is absolutely no fault in the stars! Heavens knew we need a local version of the dazzling Ansel Elgort, then lo and behold, there's Matteo Guidicelli sweeping us off our feet. With that cunning smile, you won't even be able to tell the difference.
Well, ladies, we'd hate to burst your bubble, but we hear Matteo's heart is already taken. And by who, you ask? We were going to say Sarah Geronimo, but she looks a lot like American Idol's Jessica Sanchez (who also happens to have an equally powerful vocal prowess), so that sort of left us confused.
ADVERTISEMENT - CONTINUE READING BELOW
These girls are both pretty, but pictures don't lie. And you know what these photos prove? The Pretty Little Liars star Lucy Hale looks a lot like Janine Gutierrez. Sorry, but when it comes to these things, we're not good at keeping secrets.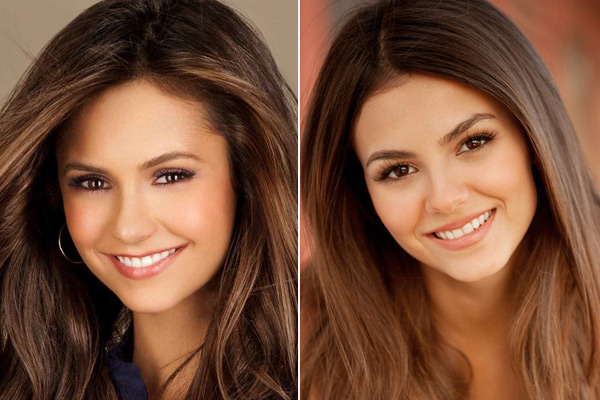 ADVERTISEMENT - CONTINUE READING BELOW
Speaking of teen stars and TV shows, we won't be surprised if The Vampire Diaries' female lead ever finds out that she has a real-life twin sister. And we're not pertaining to the fictional characters Katherine and Elena, we're referring to Nina Dobrev and Victoria Justice.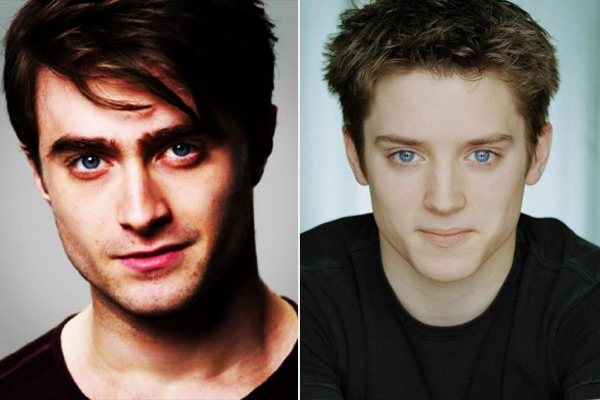 Is this a Hogwarts exam or what? The only thing Daniel Radcliffe has that Elijah Wood's missing is a mark on his forehead. And when that happens, even Lord Voldemort won't be able to tell who's Harry Potter.
ADVERTISEMENT - CONTINUE READING BELOW
So, what do you girls think? Leave us a comment below.
Want some more? Check out the part two of Celebrity Lookalikes here.
Hey, Preview readers! Follow us on Facebook, Instagram, YouTube, Tiktok, and Twitter to stay up to speed on all things trendy and creative. We'll curate the most stylish feed for you!