With summer hot on our heels, there's no better time to work on your long-delayed fitness upgrade than now. The only thing you probably need to work on is your motivation, and don't fret—we've got that part covered for you today.
Below, you'll find the fitness tips and tricks your fave local celebs swear by, plus their inspiring success stories that'll definitely have you scheduling that morning run!
In 2019, Anne Curtis wowed her social media followers when she shared that she lost a total of 10 pounds in three weeks. She credits it to her high intensity workouts with fitness trainer Arnold Aninion, which she sometimes did with her It girl gang, including Solenn Heussaff and Isabelle Daza.
To reach her goal weight at the time, Anne opted for a keto-vegetarian meal plan. "First week was a struggle specially when we had to lower my calorie count to 1200. Second week I kinda felt like, 'Ano ba 'to? Pamatay na workouts ko pero parang konti lang ang difference,'" Anne wrote on her progress post. But three weeks in, she finally saw progress and dropped to 121 pounds from 130!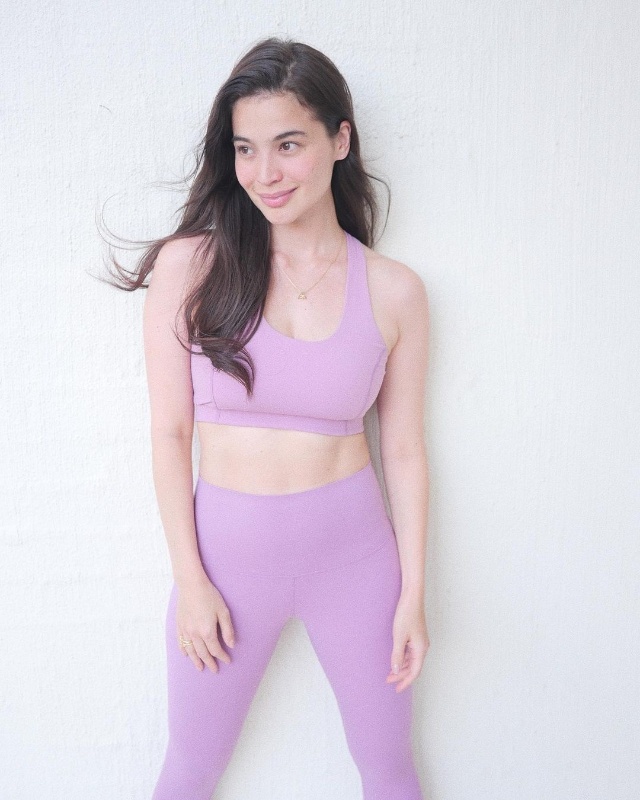 ADVERTISEMENT - CONTINUE READING BELOW
To answer her followers' questions about her diet, Rhian Ramos uploaded a What I Eat in a Day vlog on her YouTube channel. There, the actress reveals that she used to do strict intermittent fasting, where she would have an eight-hour eating window and would eat her first meal at 4 p.m. Because of that habit, she would usually skip breakfast and only have coffee in the morning. Rhian also shared that she tried a ketogenic diet (a high-fat diet), but is currently not trying to lose any weight.
For her usual meals, Rhian would make herself something vegetable-based, such as an Israeli salad with cucumber and tomato, sometimes with eggs or buttered toast on the side. At the end of the day, she treats herself to some dessert, like chocolate-covered crackers or any sweet treat she wants to have.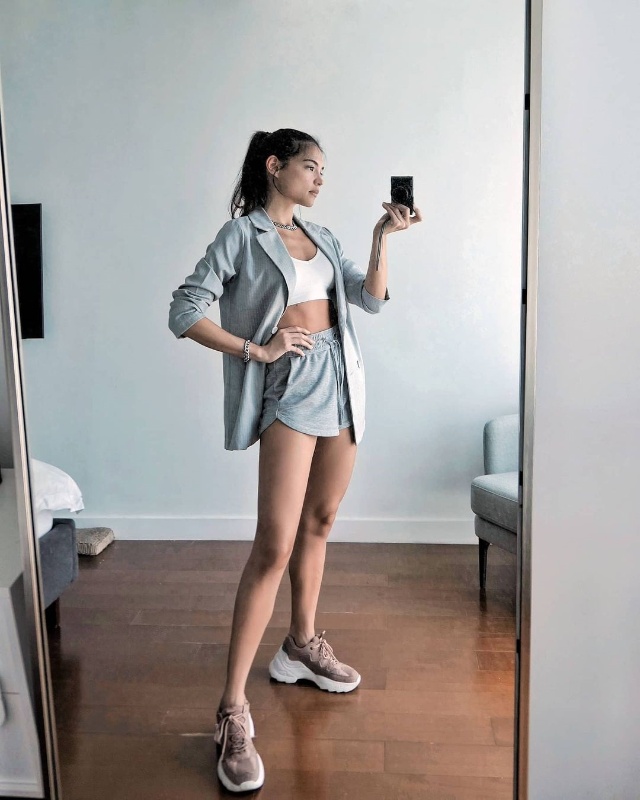 In one of her YouTube vlogs, Bea Alonzo admits that she gained around 15 to 20 pounds during the ECQ. "I kept on eating. I was kind of exercising pero hindi gaya ng workouts ko before," she said. So for her new year's resolution this 2021, Bea wanted not only to lose the weight but to work on having a healthier body.
To kickstart her resolution, the actress started playing badminton with a professional coach for her cardio. She also picked up pilates again, saying it's a great way to be stronger without bulking up. And from the looks of her recent vacay snaps, her efforts are definitely paying off!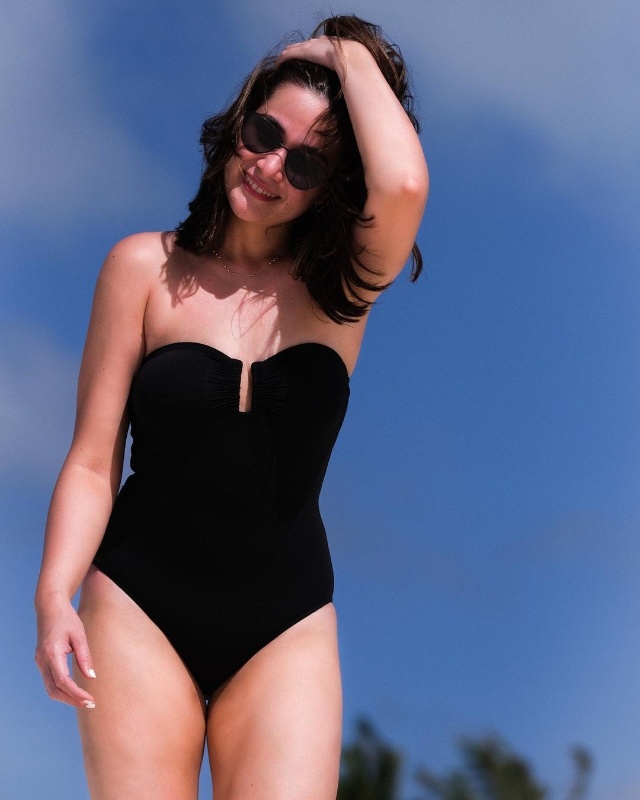 Maxene began adopting a healthier lifestyle in 2017, and after a year, she successfully lost 30 pounds. However, it was in 2019 when she found the secret to maintaining her lean physique.
She's been following a vegan diet for more than a year, and she says it's one of the best decisions that she and her husband Rob Mananquil have made for their health. "We immediately noticed how amazing we felt on the inside by sticking to a purely plant-based diet," she told Preview.
Maxene also does yoga once or twice a day and practices meditation daily. She considers her monthly therapy sessions a part of her wellness routine, too. "I really believe mental health is just as important as physical health," Maxene explains.
ADVERTISEMENT - CONTINUE READING BELOW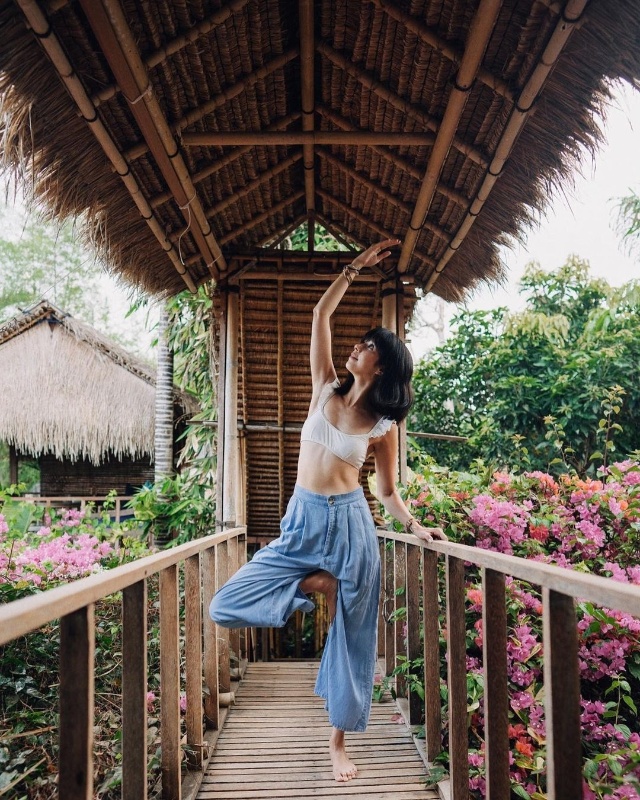 Because of her busy schedule, Julia doesn't always have time to squeeze in a full gym workout. That said, she tries to do a quick workout at home whenever she can, specifically some core workouts. The actress has revealed her exact ab workout routine on her vlog channel, which basically includes three sets of crunches, planks, and more.
When it comes to her diet, she doesn't do anything too extra and simply keeps a healthy balance. "I think a good balance of everything is the secret to that. If today I wanna binge-eat, tomorrow, make sure you watch what you eat... It's just the balance at the end of the day," she said in an interview.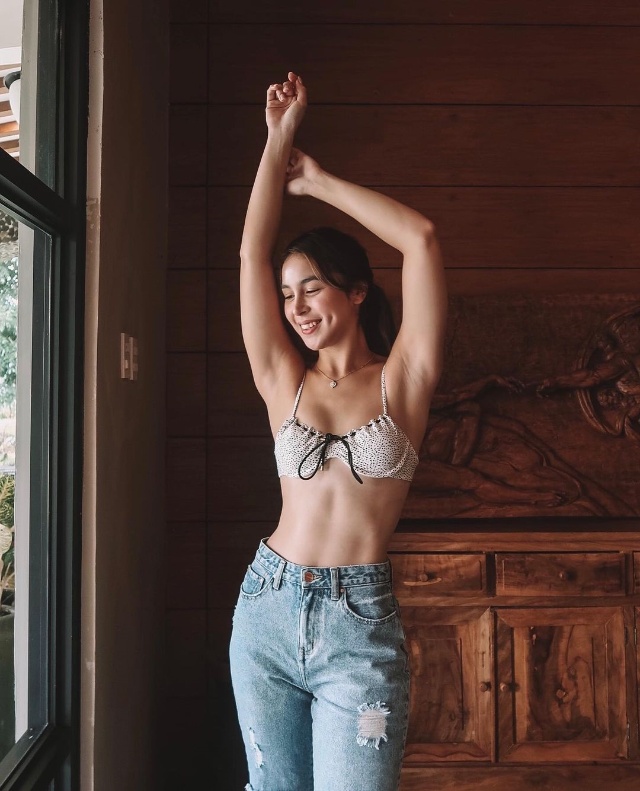 Heart Evangelista was on a serious mission to level up her fitness routine in 2019. She consistently woke up at 4 a.m. to go on early morning runs, spent more time at the gym, and tried hard to stick to her routine for as long as possible. "It's not because I want to be thin, that's just a bonus. I really work out because I want my blood circulation to be good," she told GMA. Heart didn't deny that it was difficult for her at first, but making her health her motivation instead of just her physical appearance helped her put things in perspective. Heart continued," It takes just a hard week to start and after that, it will be easy."
The stylish actress is also a big believer in watching what you eat, and we don't just mean how she dines on Chanel-shaped French fries in designer lunch boxes. From the meals she posts on Instagram, the actress like to eat in moderation and in small portions, often swapping meals for a heaping serving of bone broth if she's trying to shed a few pounds.
ADVERTISEMENT - CONTINUE READING BELOW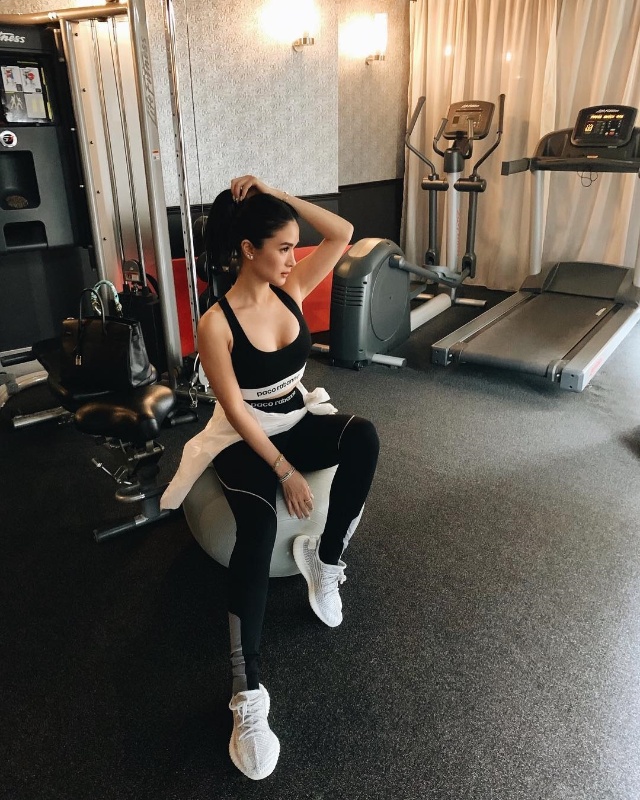 Merely two months after giving birth to her son Amari, Coleen Garcia's abs were already back on display. And that was no miracle, because the new mom had been consistently working out even while she was pregnant. She began exercising six weeks post-partum as well, as recommended by her doctor.
She tells Preview that she sneaks in workouts while her son is asleep, doing a bit of rowing, indoor cycling, or some light ab workouts. Despite her results though, Coleen admits that she's taking it slow and just exercised to de-sress. She explained, "I don't believe in overdoing workouts because it's counterproductive. I want to be fit and healthy, and pushing myself too hard will only make me tired, drained, and maybe even sick."
Because she's breastfeeding, Coleen has also had to adjust her diet and eat more than she was used to. "It was hard for me to make it a habit to eat heavier, more nutritious meals because I wasn't used to eating this much," she continued. Her meals include a lot of oats and protein like nuts, meat, and salmon, the latter being good for both her baby and for her muscles. Coleen also avoids dairy, but dives into a small slice of her favorite sweet treat, sans rival, every day.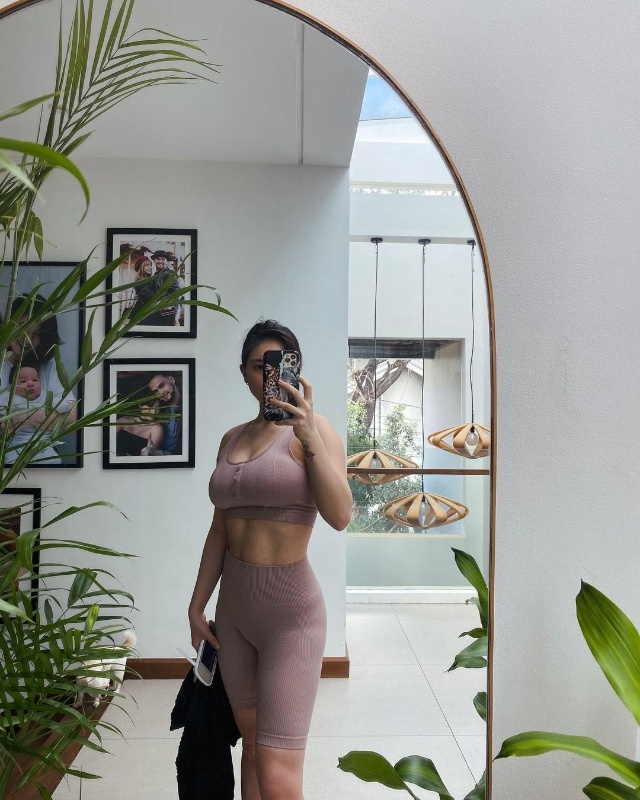 Related Stories from Preview.ph
Hey, Preview readers! Follow us on Facebook, Instagram, YouTube, Tiktok, and Twitter to stay up to speed on all things trendy and creative. We'll curate the most stylish feed for you!