While Clare Inso understands and respects the decision of most people to not go public about getting aesthetic enhancements, the 23-year-old content creator preferred otherwise. Not that she owed her social media followers any explanation, but, as she tells Preview, she felt she would be more comfortable with being upfront about her operation.
Why this 23-year-old influencer thinks getting a nose job isn't a big deal
And upfront she was. From publishing a vlog reveal about her rhinoplasty a month after the procedure, to documenting the first time her girlfriend Chezka Carandang (and fellow influencer!) saw her in-person post-surgery, and even answering all our burning questions on her IG Stories (e.g. What about [wearing] face masks?Answer: Her doctor recommended her to wear it upside down for a while)—her candor brought refreshing light to an otherwise still taboo topic.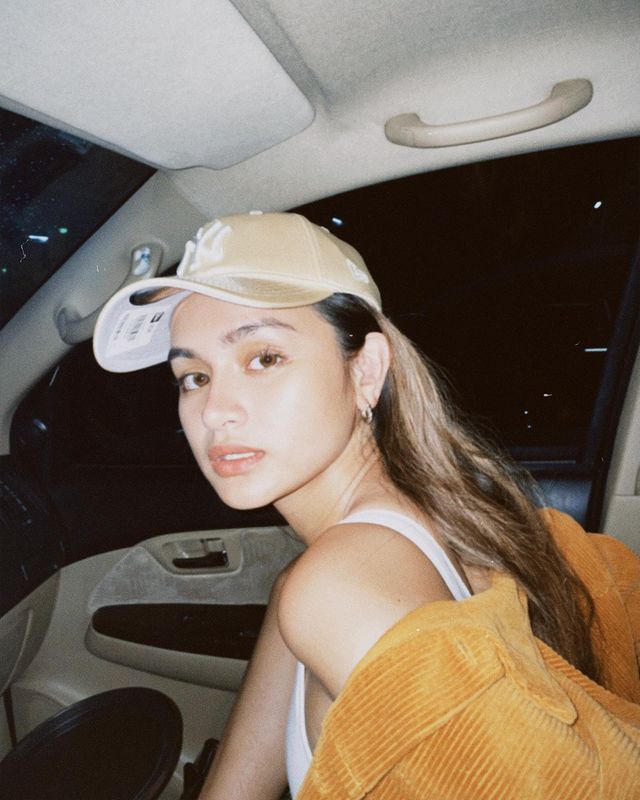 ADVERTISEMENT - CONTINUE READING BELOW
"I enjoy being open about it because so many people are also prone to misinformation because they don't have the right people to trust and ask," she states while warning about trends that are gaining popularity, such as the injection of silicone oil by unlicensed doctors.
Although she has absolutely no regrets about getting rhinoplasty and her choice to publicize it, she shares that there was a lot of contemplation involved in making both big decisions.
On getting plastic surgery
"I won't deny that it has really helped me develop a better self-confidence," she starts off before admitting that she was internally conflicted at the beginning. Aside from the fear of judgment, as someone who loved herself, there was dissonance since "it [getting plastic surgery] comes with a connotation that you don't love yourself enough kaya there's something you wanna change in yourself," she explains. "But when I made that decision, I realized I can love myself better and I can like what I see in the mirror more. I guess it just really boils down to how I feel about myself, and not how I want people to see me."
CONTINUE READING BELOW
Recommended Videos
But of course, she also acknowledges the importance of her family's support. According to Clare, "As much as I know that it's my decision about my body, there's a recovery period, and I don't want to surprise the people at home with a cast on my nose". Thus, she had to convince her mom by explaining the procedure and what it meant to her, and eventually introducing her to he doctors and her friends who have gone through it. It took her months to receive her mom's blessing, and that was when she finally went under the knife.
On being open about her plastic surgery
The decision to go public proved to be as daunting. On one hand, she was worried that not doing so would place an unnaturally high standard of beauty and that it will set a bias on how women should look like. But on the other hand, the fear of judgment and being called names by other people still lingered.
ADVERTISEMENT - CONTINUE READING BELOW
Ultimately though, it was the self-love she initially questioned that prevailed. "They can make an opinion out of it but at the end of the day it's still up to me how I decide to view myself," she shares.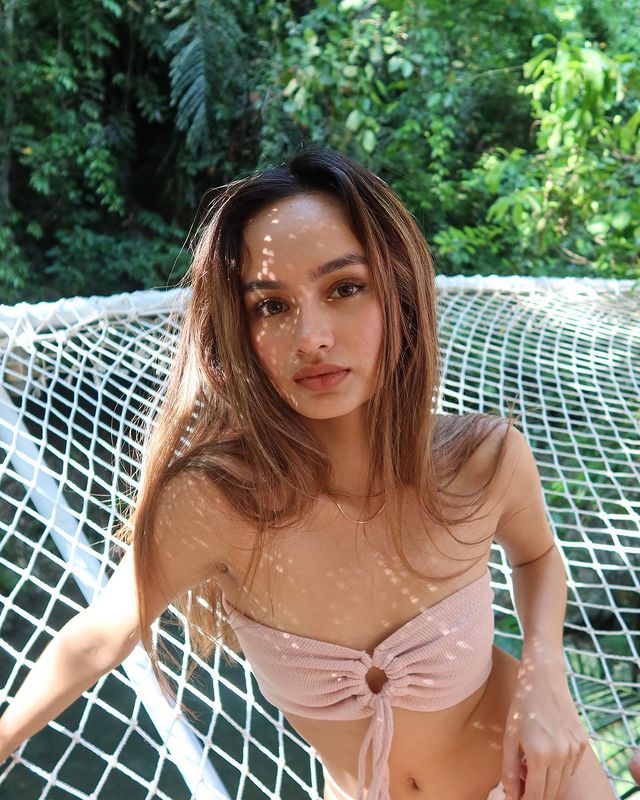 Plus, as what she has gleaned from a Tiktok video, it's not actually that big a deal. "I also realized there are more important things about a person than their physical appearance. I realized that even if that aspect of me changed, there are still intrinsic values that I still am, and have remained true."
ADVERTISEMENT - CONTINUE READING BELOW
One's looks is not the be all and end all, or as Clare ponders point blank, "is being [physically] beautiful the only [thing] that's valuable about a person that changing their appearance would matter so much?" This epiphany quieted all her hesitations. She realized she was spending way too much time worrying about judgment over her looks when there are other aspects about her that are more important. "We really put a prime on physical beauty in people, but when we think about it too deeply, aren't there more important things to value about a person?"