Whenever we tune in to any of Carla Abellana's teleseryes or movies, we always see an endearing, classy lady who has owned her celebrity status for two decades now. No show biz gossip or tabloid rumors could possibly bring her down. What we don't see, though, is her body art. Unbeknown to many, the actress actually has three tattoos, which are so tiny and hidden you wouldn't see them even if you click pause and zoom in on your screen.
Thankfully, she just gave Preview a tour of her dainty tatts, for all the curious fans out there. If you're also one for micro-sized ink that still has quite the telling message, take some inspo from Carla's below.
Here are the real meanings of Carla Abellana's tattoos:
1. A little heart is engraved behind her ear
The most recent addition to Carla's collection of tatts is a teeny-tiny red heart behind her left ear. "I've always just wanted to get a small red heart tattoo. It really doesn't mean anything else but love," she explains.
Related Stories from Preview.ph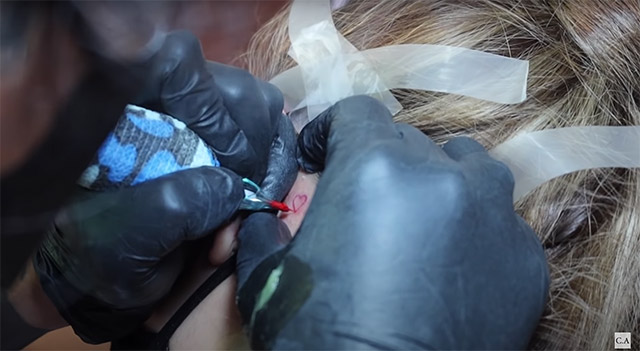 ADVERTISEMENT - CONTINUE READING BELOW
This cute design was something she'd been planning to get for three years now. Thankfully, Ukit Tattoo was offering at-home services, so Carla finally got the heart stamped behind her ear. She chose to have it placed there simply because, "It's not as visible and won't be bothersome at work. Most likely, I won't have to cover it, unless [it's] really necessary."