As major eyeshadow fans, we love having options. We especially appreciate palettes with more than four shades, because not only can we create more looks from one product, it urges us to experiment with a different look every time. Granted that we'd inevitably have our favorites, again, it never hurts to have options. That said, imagine our excitement when not one but four 12-color tins of BYS Cosmetics' eyeshadow palettes landed in Preview HQ.
Aside from having an impressive color lineup, rarely do we see affordable brands venture into having that many palette variations, let alone ones with a dozen shades each. All you really have to do is choose your vibe, and they'd surely have a set of pans for you. We each gave the each of the Australian brand's newest eyeshadow tins a test run to see how far the P899 palette can go. Keep scrolling for our thoughts and some eye look ideas to cop!
ADVERTISEMENT - CONTINUE READING BELOW
1. BYS Eyeshadow Palette Tin in Peach 2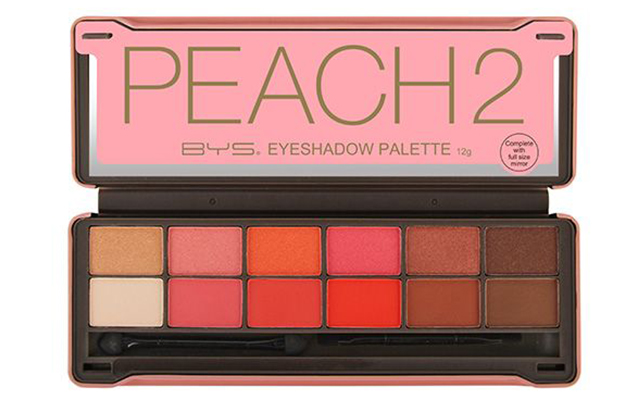 CONTINUE READING BELOW
Recommended Videos
BYS Eyeshadow Palette Tin in Peach 2, P899, BeautyBeat.ph
"For someone who is a newbie to eye makeup, this palette is right up my level of expertise (or lack thereof). The shade choices are refined so I don't have to worry about mixing the wrong color combos. I also like how it's super pigmented so for unsure hands like mine, a light swipe is all you need to build your color. I liked the matte shades, too, because I can use the coral hues as blush—no more worrying which blush to match for a monochrome look! The metallic shades are also fun to use. They're incredibly fine so you can also use it as a highlighter. That said, you they're easy to layer, too, if you want to intensify your shimmery look.
ADVERTISEMENT - CONTINUE READING BELOW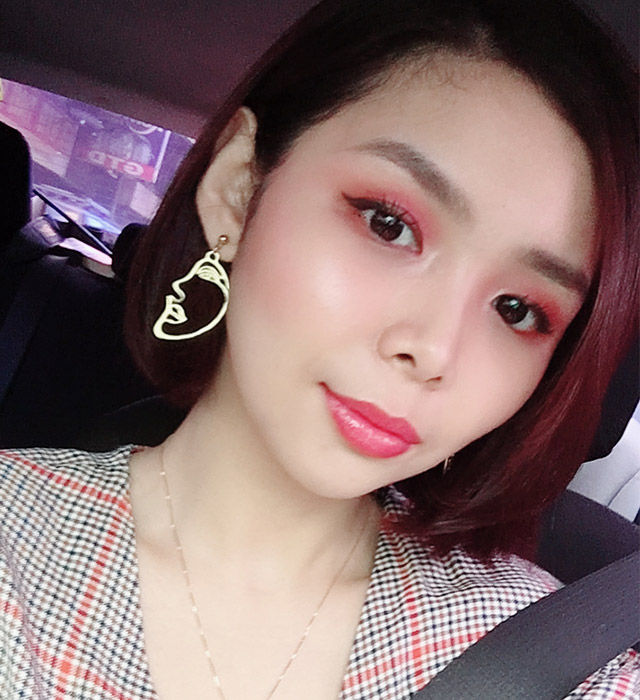 "Upon trying the palette, I got more excited about trying out coral makeup looks since I am a rosy pink loyalist. I noticed that some shades, including the metallic ones, have a pink undertone which helped ease me into using and seeing them on my skin once applied. I am also intrigued by the browns on the palette, which I can't wait to use to create a warm glam look."—Steph Sison, Editorial Assistant for Fashion
ADVERTISEMENT - CONTINUE READING BELOW
2. BYS Eyeshadow Palette Tin in Rebel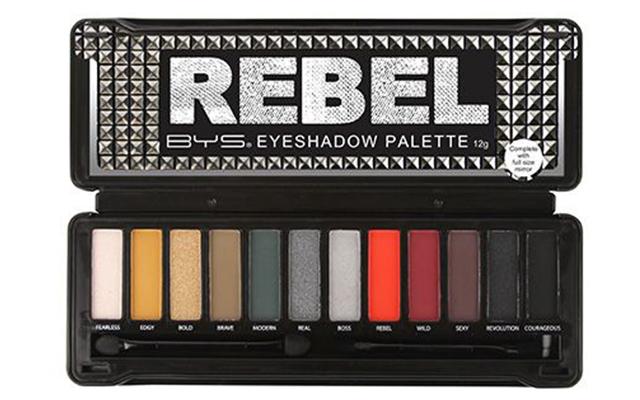 BYS Eyeshadow Palette Tin in Rebel, P899, Watsons
"I chose to review Rebel because I don't really own an eyeshadow palette with this many dark colors and wanted to challenge myself to use it. I love how it has a mix of light, dark, and midtone colors that could easily complete a look. Some of the shimmer shades have an interesting duochrome effect: Fearless, which looks white on the pan, shows up as pink in some lights, while Bold is a pretty metallic gold and green blend. I was particularly impressed with the mattes, though—they blended so easily and were so pigmented even when applied with a brush. I just have to control myself and not apply too much in one go.
ADVERTISEMENT - CONTINUE READING BELOW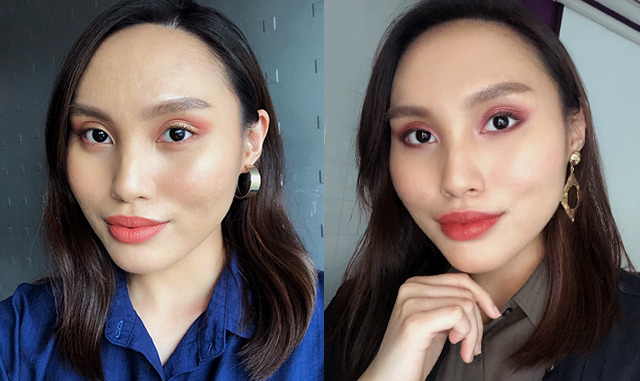 "My favorite shade in the palette is coincidentally called Rebel, too, and it's a matte red-orange. I created two different looks using this color: A wearable daily look and a smokey eye. For the easy look, I blended a light layer of Rebel on my crease, keeping it diffused and not as strong as the color in the pan. I then patted Edgy, a pretty khaki hue, on my lids as a base for Bold that gave me pop of shimmer. For the smokey eye, I deepened the red shadow with Sexy, an eggplant shade, all over my eyelids. With the sponge tip applicator in the palette, I used the same color to defined my upper and lower lashline. Lastly, I coated my inner corners with Fearless to bring in some pink-tinged light. Overall, this is a really versatile palette that anyone can use—don't be intimidated by the dark hues!"—Nicole Arcano, Beauty Assistant
ADVERTISEMENT - CONTINUE READING BELOW
3. BYS Eyeshadow Palette Tin in Euphoria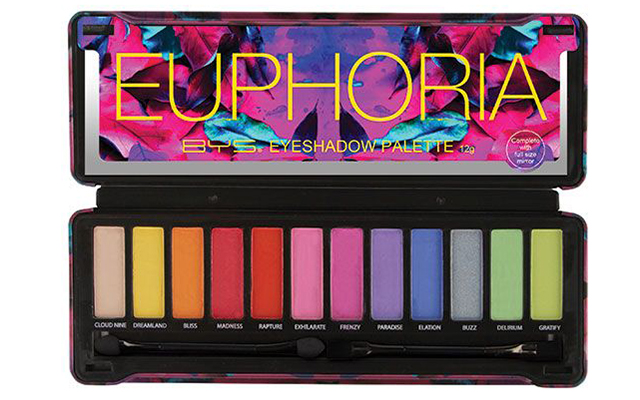 BYS Eyeshadow Palette Tin in Euphoria, P899, SM Beauty
"The BYS Euphoria palette is probably the brightest eyeshadow palette from the brand. I've tried BYS eyeshadows before and was pleasantly surprised that this palette was intensely pigmented! I used Elation, which is a rich matte blue as a base shadow and liner, and Buzz, a glitter sky blue hue, on my crease. The colors are creamy and bright, not chalky at all! They're easy to use but just make sure you build the color in light layers or else a simple mistake will be noticeable on your lids. The packaging is also super cute and fun! I'm definitely excited to try the warmer shades for a sunset-inspired look!"—Maura Rodriguez, Associate Social Media Editor
ADVERTISEMENT - CONTINUE READING BELOW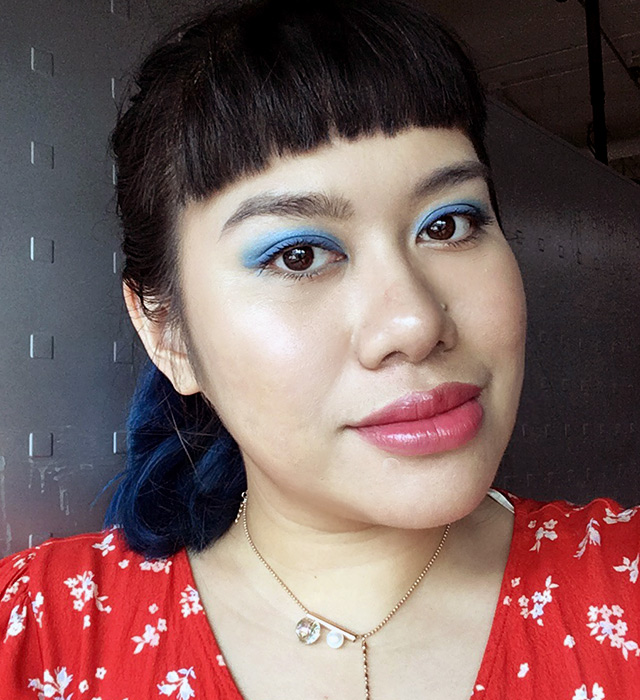 4. BYS Eyeshadow Palette Tin in Nude 4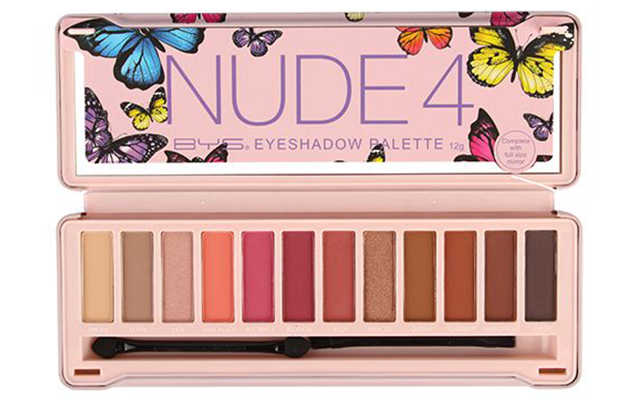 ADVERTISEMENT - CONTINUE READING BELOW
BYS Eyeshadow Palette Tin in Nude 4, P899, SM Beauty
"It's easy to like a nude palette because the included shades are usually truly wearable. And, for me, this is the case with the 12 shades in the BYS Nude 4 Eyeshadow Palette. The light to dark range of the matte shadows gave me enough variety to really play with my eye makeup every day. On a bold lip day, I used the Dream, Queeny, and Harmonious shades to create my-skin-but-better definition. Feeling more lively, I tried a riff on the tangerine eyes that were big in Seoul last year using Baby Peach, Rosy, Sunswept, and Princess. I always finished up by applying Knight with an angled eyeliner brush close to my lash line, which gave my eyes a softer definition than a pencil would. (Note: Having so many colors at my disposal led me to try as many to achieve a look, but it's not always a necessary step.)
ADVERTISEMENT - CONTINUE READING BELOW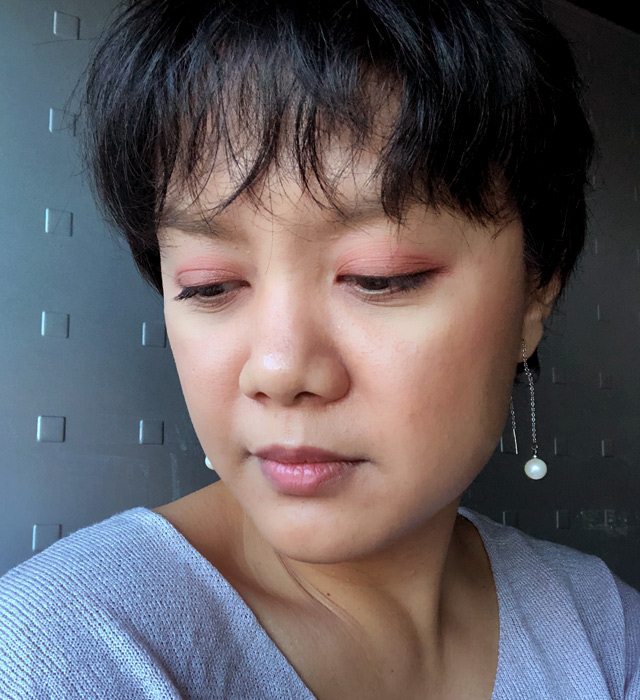 "While the powders are pigmented, I like the fact that it doesn't come on too strong right away when applied with a brush. This allowed me to build the color and blend to my satisfaction. The two metallic shades, I've found, work well on their own, but I like patting them on atop one of the other matte shades to give the latter a nice sheen. The palette comes with two double-ended applicators—sponge- and brush-types—that come in handy when you're on the go."—Isha Vallés, Editor-in-Chief
ADVERTISEMENT - CONTINUE READING BELOW
Top Articles from Preview.ph