Heading to the salon is one of the most pampering activities for a girl—you walk in, smell that relaxing salon scent, and then you're escorted to the shampoo sink. As you sit on the chair, you try to find the most comfortable spot, but you're often left disappointed upon finding out that apparently there isn't one. So, you just close your eyes, listen to the purring of the hot water, and try to make the most out of it. Well, we've all been there—but finally we're glad to announce that we just found the most comfortable salon chair we've ever sat on!
But first, what's so important about sitting on the right chair to begin with?
Well, visiting a salon doesn't just consist of whatever service you're availing of—it's the whole experience that you pay for, and that includes the comfort of a cozy chair. This especially matters when you get a dye job. Aside from the irritable task of having to strain your neck during shampoo time, there's the long hours (maybe five to six?) of completing the dye job. Sitting on the right chair will make the experience all the more pleasurable and worth every penny.
That said, we introduce to you Büce.
Hailing from Korea, Büce stands for Beauty Utility Creative Experts, and they specialize in beauty equipment such as salon chairs, shampoo bowls, and the like. Preview got to sit and chat with Chiara Echiverri and Chase Tinio, the exclusive distributors of Büce in the Philippines and other countries in South East Asia, to talk more about what makes this luxurious salon chair special.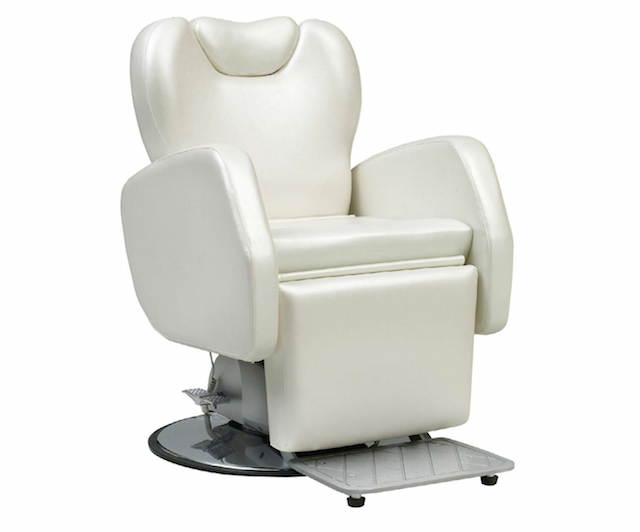 ADVERTISEMENT - CONTINUE READING BELOW
Here are some key facts you need to know:
1. Büce is known to be one of the most comfortable salon chair brands in the world and it boasts of global presence.
Büce was founded in Korea in the year 1987 and has been changing salons over the globe with its remarkable salon chair technology. They manufacture automated and hydraulic furniture and are also certified by major certification authorities around the world. "Designed with care, made with passion, sold with love," Büce's premium quality chairs are a cut above other mass-made ones.
2. All their chairs are made-to-order.
Unlike regular salon chairs, this quality-first brand makes their chairs upon ordering. Simply put, every single chair is made with love and you can definitely feel it once you sit on it. Moreover, what's cool about this system is that every chair has a special authenticity card and product guarantee.
3. The chairs are assembled by hand.
While the factory still uses a few machines to get some work done (like the stitching for example), the chairs are still assembled by hand. This is because Büce has high regard for their employees, their jobs, and their skills. The craftsmanship of their employees results in the chairs' inimitable quality.
ADVERTISEMENT - CONTINUE READING BELOW
4. The leather is environmentally friendly.
Eco-warriors will be glad to know that this brand doesn't kill cows for the sake of luxurious salon chairs. The plush leather is made of a hybrid of granules of real leather and polyurethane. This special technology makes the chair "air-cool" a.k.a. super comfortable. The chairs don't pose any health hazards as well—there's no lead and no sulfur.
5. The foam is patented.
Yes, other than the eco-friendly leather, another cool thing about the Büce chair is its high-density foam. Compared to common types of foam, like, say, marble foam or Uratex foam, the particles of this patented foam mix are densely packed, resulting in durability and ultra-luxe comfort.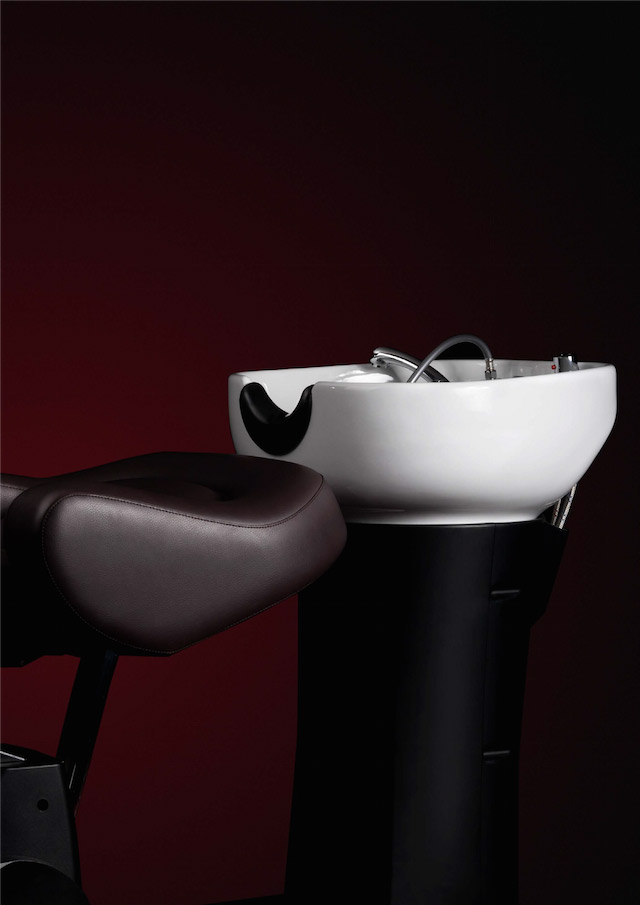 ADVERTISEMENT - CONTINUE READING BELOW
6. Each chair is designed to give you zero neck strain.
For the unaware, our heads aren't designed to go on a 45-degree angle because it constricts the blood flow into our brains. That's why it's crucial to be comfortable on any kind of chair for health purposes. Their chairs are equipped with silicone neck cushions—they're so comfortable that you might even fall asleep. (Chiara and Chase share that a lot of salon goers actually do!)
7. The chairs have special shower heads.
Not only do the chairs allow you to comfortably lie on your back and relax your neck, but the shampooing process itself would feel like such a pure pampering experience. The shower heads aerates the water, i.e. air is added to it. The oxygen then makes your scalp healthier and makes the water pressure feel relaxing.
ADVERTISEMENT - CONTINUE READING BELOW
8. You'll understand the difference once you try it.
Büce's presence in the local market is only getting stronger with more and more salons they supply to. These salons include Mira, Express Hair Studio, Style Salon, Alex Carbonell (Shangri-La Plaza), Bench Barber, Design Studio, Bench Fix TriNoma, and Bench Ayala Bay. Head over to these locations to experience the most comfortable salon chair yourself!
For more information, check out the brand's official website.
Related Stories from Preview.ph



Hey, Preview readers! Follow us on Facebook, Instagram, YouTube, Tiktok, and Twitter to stay up to speed on all things trendy and creative. We'll curate the most stylish feed for you!