As a beauty editor, I've admired many runway beauty looks from afar but never had the guts to wear them myself. (I know right? Lame!) That's partly because it's made-for-photo only and will melt once you do so much as breathe. Another reason is because like all of us, I have actually no idea how to recreate it without having a makeup meltdown midday. Case in point: glossy lips – once you cross a windy street or just step out into the oven that is Manila, it's over.
In another instance, the coveted "Brows of Youth." You know what I mean—that brushed-up, bushy brow that's shaped straight with all the hairs neat and defined. The first time I tried the look, it ended up too dark. Second time, too bushy. Third time, I sort of gave up. But as personal beauty adventures go, trial-and-error makes perfect so I eventually mastered it. So here are the steps I should have been doing when I first tried it out—I gladly went through all the bad brow days so you don't have to!
ADVERTISEMENT - CONTINUE READING BELOW
STEP 1: Go, Grow, Glow
First things first, grow them out to max bushiness. You may want to sport a fringe to hide your little beasties for now, as they might grow out uneven at first, but trust me, it'll all be worth it.
STEP 2: Take a Step Back
Now that it's all grown, it's all ready for stripping off right? Wrong. If you want a full pair of bushes, no waxing allowed. Step away from your baby caterpillars first and assess the situation. Figure out your natural shape, if you haven't yet. And FYI, brows do change as we grow and overpluck, etc etc.
STEP 3: Squaring It Off
The key to achieving the Brows of Youth, as you may have figured, is a low or no arch at all. Take it from K-Beauty: the straighter, the younger, and fresher you look. Plus, this makes it easier for the hairs to look neat when they're brushed up as they're all in a clean line.
Start by drawing your preferred shape on your fully grown arches with a dark pencil. Don't worry, this is for shaping purposes only. Once it's all outlined, use a facial razor to carefully shave the extra hair off from the top side of your brow. For high arches, this will look like you are shearing off a very little triangle shape of hair from above your brows. Now, the word shave is not something to fear – you'll neither grow a beard nor go Bald Britney with a small face razor.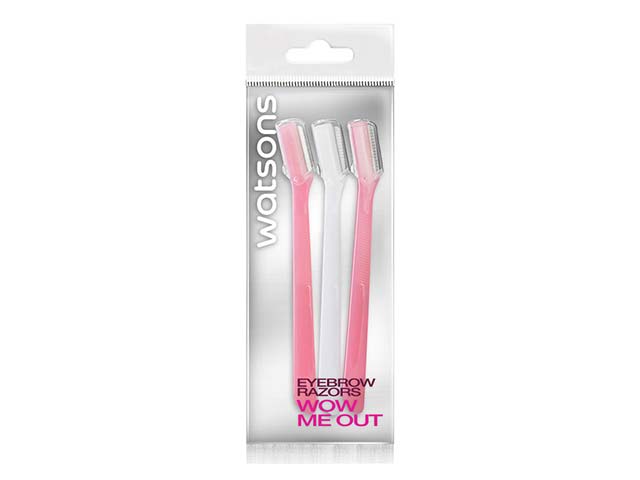 IMAGE Watsons
Watsons Eyebrow Razors, P80 for a pack of 3, Watsons
STEP 4: Cutting Edges
Now that you've, um, straightened things out, grab a spoolie and brush all your brow hairs upwards. This will align the ends of your brow hairs. While they're up there (they will go back down without product!), trim with a facial hair scissor/trimmer so that the top part will have a clean, even edge.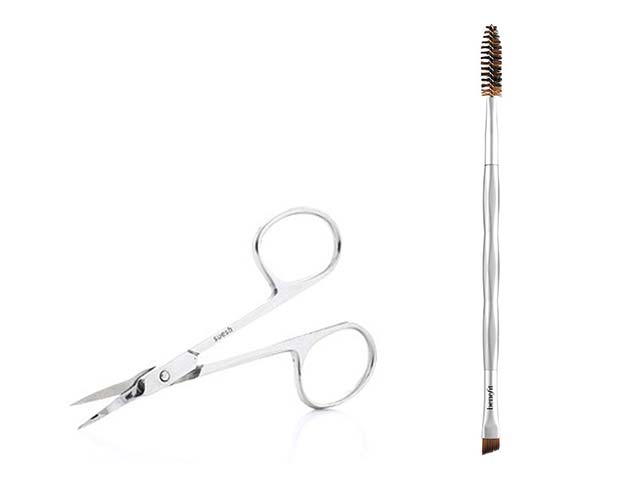 IMAGE Beautymnl, Sephora
Suesh Stainless Eyebrow Scissors, P385, Suesh; Benefit Brow Defining & Blending Tool, P1100, Glorietta
STEP 5: Fill It In
Again, start by brushing the brow hairs upwards with a spoolie. Use a brow pen or pencil that fills brows in very naturally, and draw across the bottom arch of your brow. Basically, you're drawing a line across the open "C" of your arch. Do with both brows (naturally!).
Tip: Don't use powder or pomade as setting gels (which you will learn about later) may move it.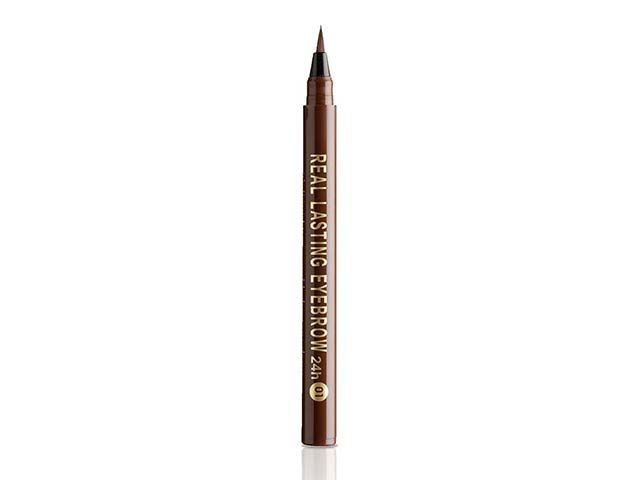 ADVERTISEMENT - CONTINUE READING BELOW
IMAGE Beauty Bar
K Palette 1 Day Tattoo Real Lasting Eyebrow Pen, P795, Beauty Bar
STEP 6: Comb It Over
The final and most crucial step: the brow setting gel. My everyday go-to is Benefit's Ready Set Brow because its applicator is not a spoolie but a little baby brow comb! This is what defines the brow hairs. Plus, it's clear and doesn't disrupt what I've drawn on, and it has a pretty stiff hold for a brow gel. This is important as, again, hair moves and goes down! Like hair on your head, it doesn't just stay in place because you've brushed it. You can also create this with your choice of hair gel, provided that it doesn't flake, and a little lash comb a.k.a. the one usually comes with a brow brush.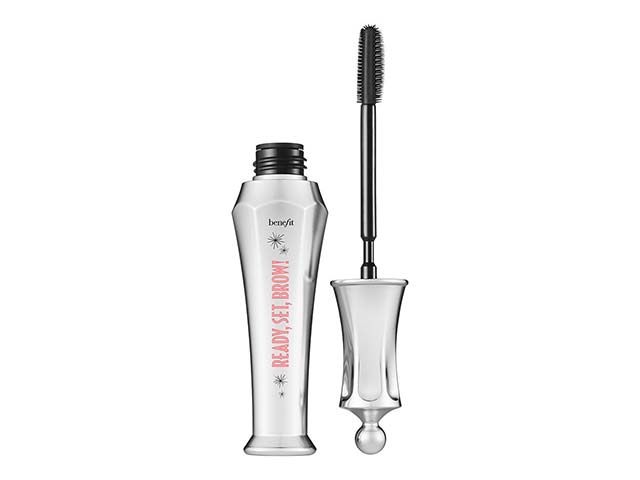 IMAGE Sephora
Benefit Ready Set Brow Clear Brow Gel, P1400, Robinson's Magnolia
STEP 7: Acceptance!
Ta-da! You've successfully groomed your own brows. Before you go, please accept that to keep this style of brow, grooming should be a daily habit, even if it's just something as small as shaving away your unibrow or removing stray hairs. And as we all know, sometimes a single strand changes the whole look.
Related Stories from Preview.ph
Hey, Preview readers! Follow us on Facebook, Instagram, YouTube, Tiktok, and Twitter to stay up to speed on all things trendy and creative. We'll curate the most stylish feed for you!