If there's one more thing the men take seriously, it would have to be their grooming. They may not have a dresser or a cabinet full of beauty products like us, but the little that they have are items they've spent their entire lives searching for. Men are easy like that, once they've found the one, they stick to it—there's no room for being fickle (Don't we all wish they're also like that when it comes to relationships? Kidding aside...). And since we've been borrowing all sorts of sartorial pieces from them already (we may be even guilty of hiding that button down at the deepest corner of our closet where he won't be able to ever find it), we figured why not use some of their products, as well? These boys may have more use to us than we think! We kid, we kid. But seriously, scroll down to see a few things we would love to steal from their well-curated stash.
ADVERTISEMENT - CONTINUE READING BELOW
PERFUME
CONTINUE READING BELOW
Recommended Videos
Dolce & Gabbana Pour Homme parfum at Rustan's
Who doesn't love a guy who smells good, right? And since it's already one one of our weaknesses, we figured, there's nothing wrong with using that favorite scent we love on them. For those with husbands or boyfriends, it will also make you miss them less throughout the day.
ADVERTISEMENT - CONTINUE READING BELOW
HAIR PRODUCT
Baxter of California cream pomade in light hold/natural finish, available at Ronnie and Joe
We all know that the crowning glory is sacred to men. Mess up the 'do they spent half an hour fixing and you're sure to have a fight. This also means they've carefully and patiently tried out every bit of product there is to find the one that not only works wonders, but also smells irresistibly good. Ladies donning pixie cuts, or those who want beach waves, then this is the product to steal.
ADVERTISEMENT - CONTINUE READING BELOW
SHAVING CREAM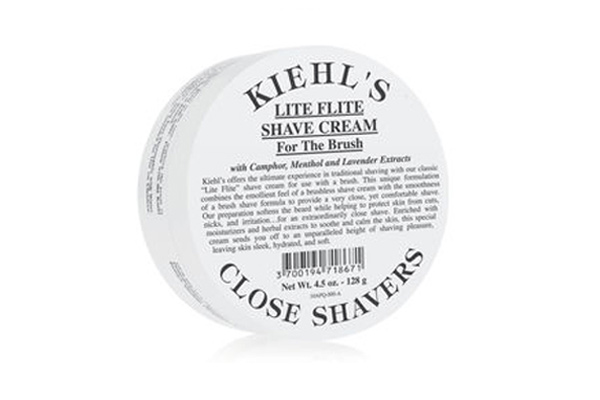 Kiehl's Lite Flite Shave Cream
They use the shaving cream on their face, so imagine the wonders it can do to your gams! Complete with ingredients made to give extra care and moisture to their chins, we're using this product whether they like it or not.
SHAVING OIL
ADVERTISEMENT - CONTINUE READING BELOW
L'Occitane en Provence, Cade Shaving Oil at Rustan's
We may have underestimated the men because it seems they have more up their sleeve! Who knew they also use calming shaving oils, right?
RAZOR
ADVERTISEMENT - CONTINUE READING BELOW
Gilette, Sensor 3 sensitive disposable razor at all leading department stores
His razor is made to take extra care of his face, but at the same time tough enough to trim even the most stubborn of stubbles. You can't go wrong with using that on your legs ladies.
AFTER SHAVE
L'Occitane en Provence, Cedre & Oranger after shave balm at Rustan's
ADVERTISEMENT - CONTINUE READING BELOW
Don't you just love the smell of aftershave on a man?Well, we do. And it's proven to take care of annoying bumps and ingrowns. Now that's what we call a steal!
FACIAL WASH
Spring cleaning purifying facial wash for oily skin, P685, VMV Hypoallergenics
We don't advise using the product daily—that's why there are ones specifically created for a woman's needs. But men are proven to release more oil than women, which also means their products are stronger. So if you're suffering from extreme oily skin, you might wanna try your man's wash.
ADVERTISEMENT - CONTINUE READING BELOW
SOAP SCRUB
Kiehl's, Ultimate Man Body Scrub Soap
The same goes for their scrub. On days when you feel extra filthy from a long day outdoors, this scrub that will wash away all the dirt more than any of your fragrant body wash can do.
ADVERTISEMENT - CONTINUE READING BELOW
Baxter of California, Shave 123 Kit
If there's one thing men are good at, it would have to be packing lightly. You got to admire their ability to put everything they need for a beach weekend in one tiny backpack. This also means we're eyeing on their travel sized shaving kit complete with a brush!
DEODORANT
ADVERTISEMENT - CONTINUE READING BELOW
Classic Old Spice
Hey, before we get violent reactions, this is a product you should buy for yourself. Deodorants are not to be shared no matter how much you love the boyfie, okay? We all know how this product is able to keep a man stay fresh and dry after an intense work out, basketball, or football game so we don't see any reason why it can't do the same for you. Just try not to get addicted to it.
BONUS: SNEAKER SPRAY
ADVERTISEMENT - CONTINUE READING BELOW
Fragrance liquid for sneakers, retaW

Okay, so this isn't a beauty product per se, but it's something we'd love to borrow from the men. Guys are into sneakers as much as we are into our heels(they would even kill for a pair). So when it comes to proper care, we have to admit that the men are experts. Go ahead, spritz away that sneaker spray we are so glad they discovered.
Ladies, now you know. Don't worry about them getting mad, because once they see the effects of their products on you, all will be forgiven. We promise.