A good skincare routine always starts with a cleanser—whether gel or cream, foamy or not, scented or unscented. Each varies from the rest, and one might be better for a specific skin type compared to others. There are just too much cleansers available on the market, which makes it almost impossible to identify what caters to your particular needs and which one is ultimately best for you. Once you've identified your skin type, however, the choice becomes much clearer.
Given that we all come from different environments and have different lifestyles, skin conditions vary per person. However, we can categorize it into four main skin types: normal, dry, oily, and combination. Ahead, we break down exactly how to know if a cleanser is suitable for your skin type, including our product recommendations for you to jumpstart your cleansing journey right!
Normal Skin
Normal skin, sometimes referred to as "eudermic skin," means healthy or well-balanced skin. People who have normal skin type usually have fine pores. Their complexion has a smooth texture and they rarely get blemishes. For this skin type, here are three cleansers we recommend:
1. Glossier Milky Jelly Cleanser
Glossier does not disapppoint with this gentle cleanser. It has a creamy, gel-like, pH-balanced formula that leaves skin soft and supple. It won't leave your face uncomfortably tacky or with that overly squeaky clean feeling after each wash.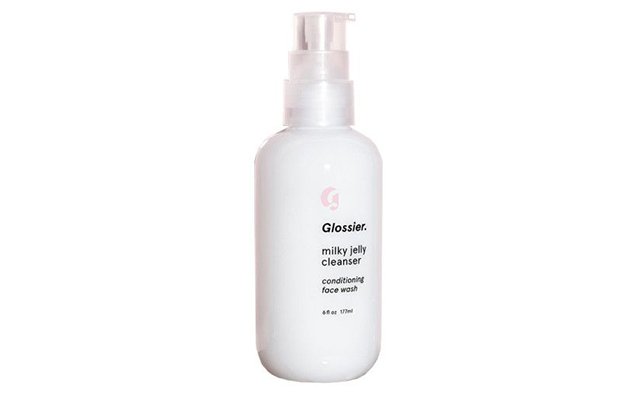 GLOSSIER Milky Jelly Cleanser, P1400, Calyxta
2. Peter Thomas Roth Anti-Aging Cleansing Gel
This cleanser helps diminish the appearance of fine lines, wrinkles, and other signs of aging. Besides that, it effectively removes makeup and improves skin texture as it chemically exfoliates the surface with glycolic and salicylic acid to improve your overall complexion.
ADVERTISEMENT - CONTINUE READING BELOW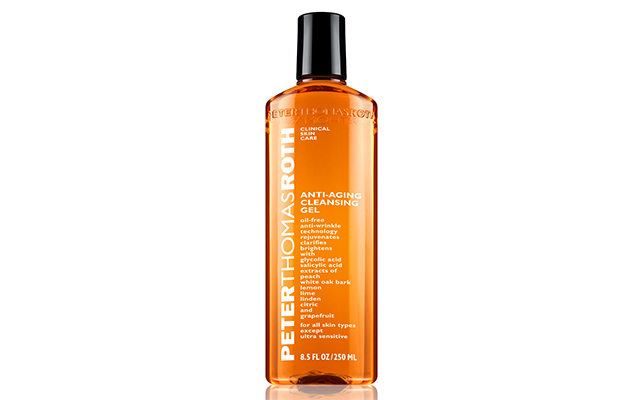 PETER THOMAS ROTH Anti-Aging Cleansing Gel, P2100, Freyja, Glorietta 2
3. Fresh Soy Face Cleanser
This cult-favorite, oh-so gentle cleanser from Fresh clears out impurities and is even known to effectively remove mascara without stripping away the natural moisture of your skin.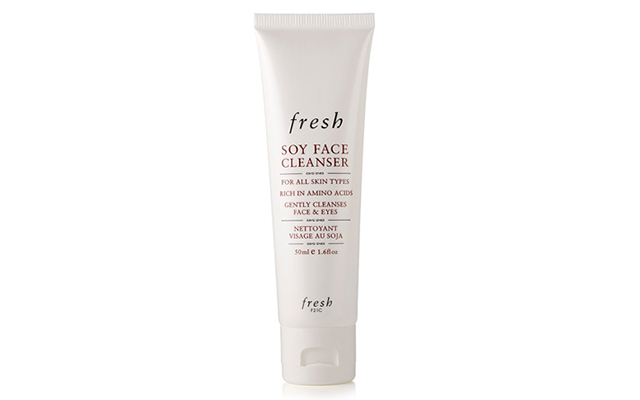 FRESH Soy Face Cleanser, P2427, Sephora.ph
Dry Skin
While normal skin is considered well-balanced, those who lack moisture fall under the dry skin category. Dry skin produces less sebum, which commonly results in flakiness on some parts of the face. The worst kind of dry skin may result in itchiness and cracked skin that usually appear on the sides of the nose, on the forehead, and in between the brows. To remedy this and keep your skin fresh, try these hydrating cleansers:
1. Drunk Elephant Beste No. 9 Jelly Cleanser
Apart from being 100% free of synthetic fragrance, this cleanser is the perfect non-irritating choice for dry skin because of how gentle the formula is. This jelly-like product can rinse away dirt, grime, plus all traces of makeup while leaving your skin clean and soft.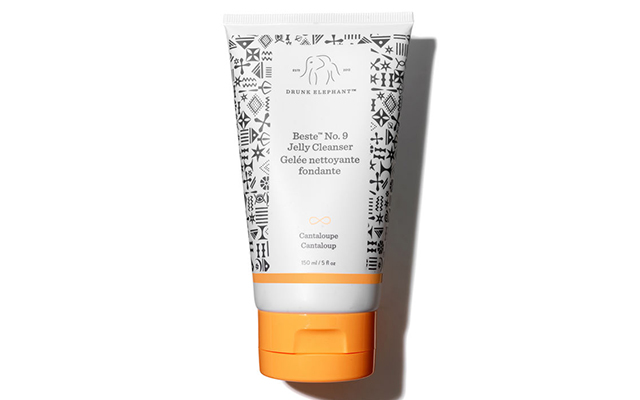 ADVERTISEMENT - CONTINUE READING BELOW
DRUNK ELEPHANT Beste No. 9 Jelly Cleanser, P1890, Sephora.ph
2. Dr. Jart Dermaclear Micro PH Foam Facial Cleanser
This foamy gel cleanser is specifically meant to clean dry and sensitive skin without irritation. It balances the skin's pH level and uses naturally-derived surfactants to remove impurities and maintain a healthy, moisturized complexion.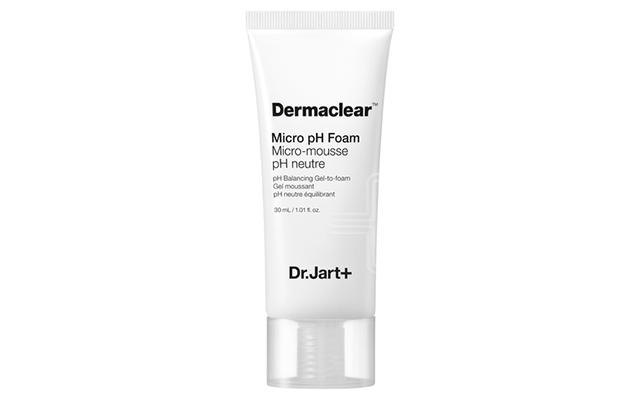 ADVERTISEMENT - CONTINUE READING BELOW
DR. JART Dermaclear Micro PH Foam Facial Cleanser, P1225, Sephora.ph
Oily Skin
Meanwhile, there are also people who have too much moisture, who fall under the oily skin category. People who have this skin type have heightened sebum production, which can cause clogged pores and eventually acne. Here in the Philippines, this is the most common skin type because of the humidity and overall weather condition. Oily skin usually means having large pores which develop a tacky, oily film several hours after cleansing. If you can relate to these issues, here are the cleansers you ought to try:
1. Cosrx Salicylic Acid Daily Gentle Cleanser
This popular and affordable face wash from Cosrx is infused with salicylic acid that helps reduce acne breakouts, especially for those who have oily skin. The salicylic acid in this formula helps in controlling the production of excess sebum abd unclogging pores, all while leaving skin soft and comfortable.
ADVERTISEMENT - CONTINUE READING BELOW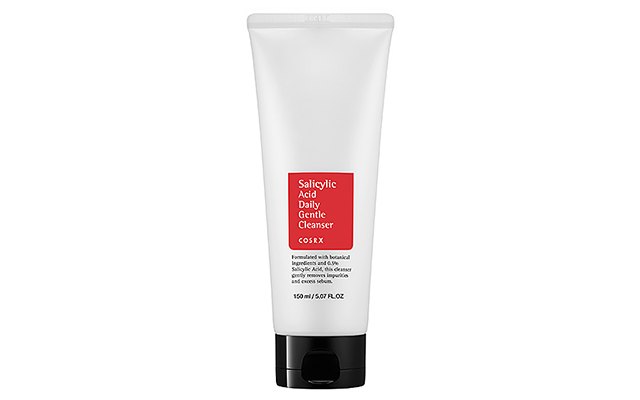 COSRX Salicylic Acid Daily Gentle Cleanser, P540, Watsons
2. Tata Harper Regenerating Cleanser
This cleanser is best for oily skin since it has BHA or beta hydroxy acids, which are good for treating clogged pores. Aside from that, this product is a good daily exfoliator that buffs away impurities as it also contains apricot microspheres that help reveal youthful skin.
ADVERTISEMENT - CONTINUE READING BELOW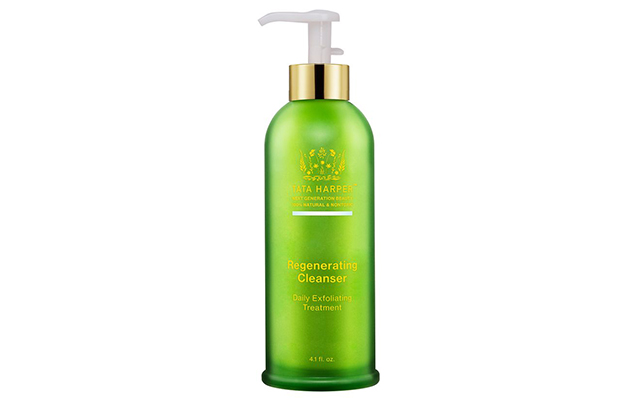 TATA HARPER Regenerating Cleanser, P2410, Sephora.ph
3. Pixi Glow Mud Cleanser
Though this cleanser is infused with 5% glycolic acid, it's actually quite mild for oily skin and helps make you radiant and glowing. The mud content will also cleanse your pores and aid in preventing breakouts.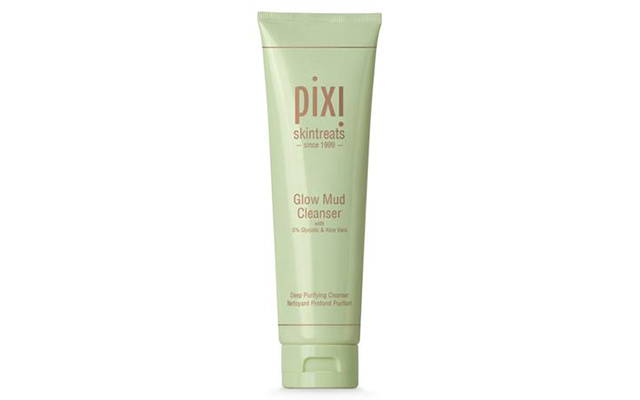 ADVERTISEMENT - CONTINUE READING BELOW
PIXI Glow Mud Cleanser, P1300, Today's Skin
Combination Skin
If you think having dry skin or oily skin is hard enough to manage, people with combination skin type have it more complicated. This can be considered one of the most complex skin types because having combination skin means that you experience not only dryness on your cheeks and flakiness on the sides of your nose but also oiliness and clogged pores usually on your T-zone. It can definitely be frustrating, but the perfect cleanser would help! Try the following:
1. Kiehl's Calendula Deep Cleansing Foaming Face Wash
This creamy gel formula is activated with water in creating a very rich lather. Despite being foamy, however, it is free from sulfates and parabens. This is perfect for combination skin because it gently lifts away the oil but keeps the dry areas clean yet moisturized. Basically, it will give you the best of both worlds, as one would expect from a combo skin wash.
ADVERTISEMENT - CONTINUE READING BELOW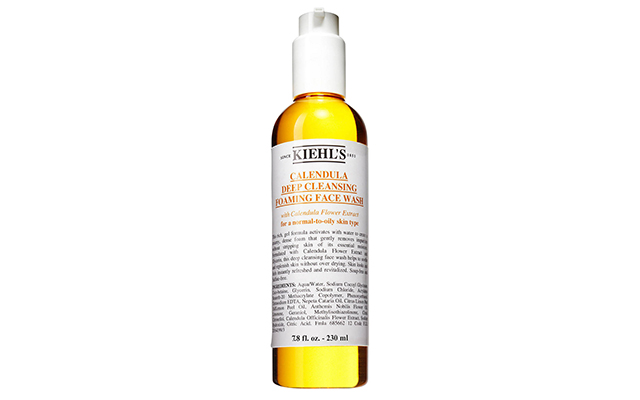 KIEHL'S Calendula Deep Cleansing Foaming Face Wash, P1825, Greenbelt 5
2. Sunday Riley Ceramic Slip Cleanser
Like the name suggests, Sunday Riley's Ceramic Slip glides smoothly on the skin and contains vitamins, minerals, and other essential oils that help tone and balance combination skin. It is by no means a foaming wash, but you can still achieve a deep cleanse with it. Other than that, the added benefits of vitamin C, black pepper, jasmine, and frankincense can reduce the appearance of discoloration on some parts of the face and neck over time.
ADVERTISEMENT - CONTINUE READING BELOW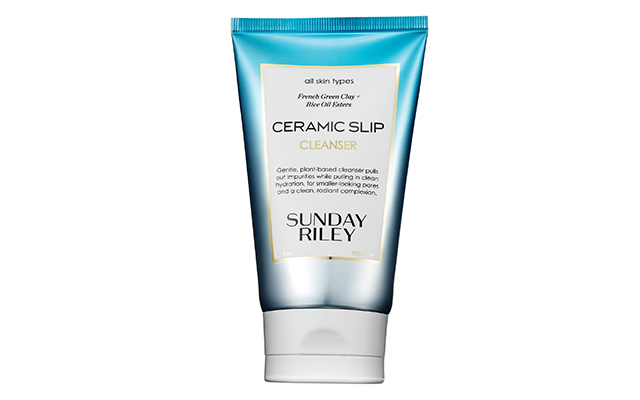 SUNDAY RILEY Ceramic Slip Cleanser, P1990, Today's Skin
Related Stories from Preview.ph
Hey, Preview readers! Follow us on Facebook, Instagram, YouTube, Tiktok, and Twitter to stay up to speed on all things trendy and creative. We'll curate the most stylish feed for you!