Retinol is one of the most popular and effective skincare ingredients in targeting skin concerns such as acne, blemishes, hyperpigmentation, rough texture, and wrinkles. It's the over-the-counter sister of retinoids, which is a derivative of Vitamin A and a potent exfoliant that is only prescribed by dermatologists.
To quickly summarize why retinol is widely-used for anti-aging, it improves skin cell turnover and boosts your collagen production. In fact, dermatologist and cosmetic surgeon Dr. Melanie Palm tells Refinery29, "Patients with sun-related aging changes, fine lines, textural changes to the skin, sun freckles, and melasma all benefit from use of a retinol or [prescription-based] retinoid." Basically, because it exfoliates the top layers of skin, it can completely makeover your skin's texture and unclog pores with continuous use.
Ingredients You Should Not Mix with Retinol
Retinol can be drying in a bad way if layered with exfoliating skincare ingredients. Doing such may cause skin irritation or excessive redness.
ADVERTISEMENT - CONTINUE READING BELOW
1. AHAs or BHAs
Retinols mixed with exfoliators such as alpha-hydroxy acids (glycolic acid and lactic acid) and beta-hydroxy acids (salicylic acid) can cause over exfoliation and can leave skin raw and irritated.
Benzoyl Peroxide can oxidize retinol when mixed together. Thus, both become less effective in treating acne.
Retinol and Vitamin C, when used together, can be itchy and irritating to the skin. This may result to excessive skin sensitivity and worsen collagen breakage or skin aging.
How to Use Retinol
Retinols are advised to be only used at night because exposure to sunlight may degrade its effectivity and can also make skin very photo-sensitive. Also, for beginners, it's best to start with a low-concentration retinol product at 0.5-1% before building up to avoid overpeeling and irritation. Moisturizer is also a must with retinol, since it can be drying. Lastly, wearing sunscreen in the morning is essential because sun exposure while in the process of using retinol may lead to burning and unwanted discoloration.
CONTINUE READING BELOW
Recommended Videos
Best Skincare Products with Retinol
1. Elizabeth Arden Retinol Ceramide Capsules Line Erasing Night Serum
The reason behind the capsule packaging of this product is that retinol is extremely sensitive to light and air. Thus, putting the formula inside a silicone capsule helps keeps and protects its potency. But what makes this special is the fact that here, retinol is combined with ceramide, a moisture-boosting ingredient for the skin. While the retinol sloughs away dry and dead skin cells, ceramide will keep skin plumped and moisturized. This serum is pre-measured for a single application, so you won't end up wasting any product at all!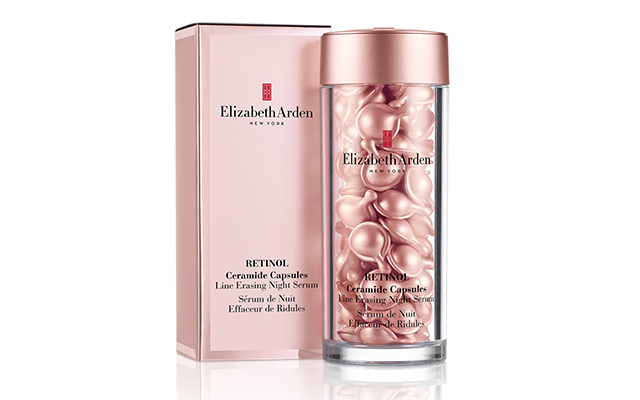 ADVERTISEMENT - CONTINUE READING BELOW
ELIZABETH ARDEN Retinol Cermaide Capsules Line Erasing Serum, P5560, Lazada
2. Dr. Dennis Gross Ferulic + Retinol Anti-Aging Moisturizer
This anti-aging moisturizer from Dr. Dennis Gross doesn't only have retinol, it also has ferulic acid, which is an antioxidant that also helps improve signs of premature aging such as fine lines and wrinkles. It being mixed with retinol gives your skin a double boost of overall protection against unwanted texture, and the fact that it's a moisturizer means it's the simplest product to start your anti-aging regimen with.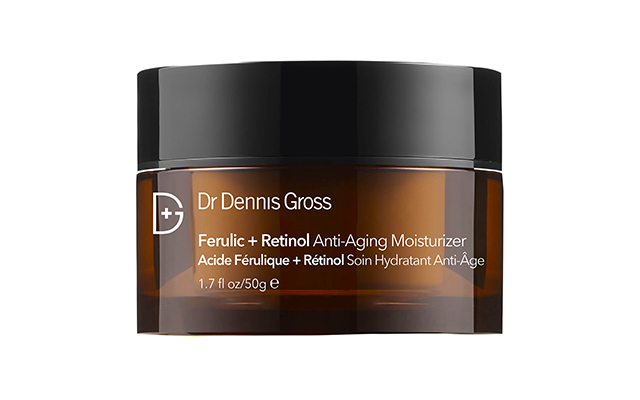 ADVERTISEMENT - CONTINUE READING BELOW
DR. DENNIS GROSS Ferulic + Retinol Anti-Aging Moisturizer, P4645, Sephora.ph
3. Murad Retinol Youth Renewal Serum
This serum is powered by three kinds of retinol: a fast-acting retinoid, a time-released retinol, and a retinol booster. It claims to be potent enough to effectively minimizes lines and deep wrinkles while being very gentle on the face—a plus if you have sensitive skin. Try this if you want your skin to look smoother, more radiant, and even-toned without getting a face peel.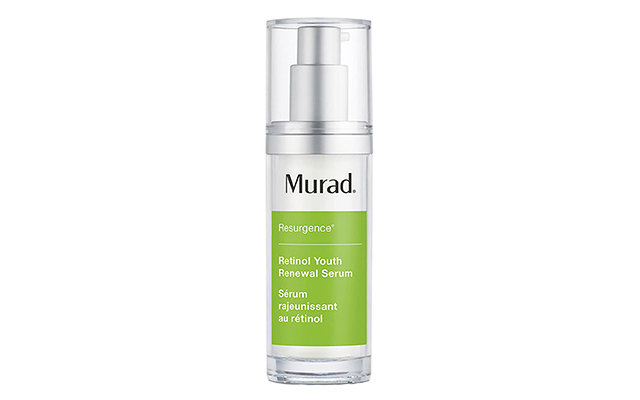 ADVERTISEMENT - CONTINUE READING BELOW
MURAD Retinol Youth Renewal Serum, P5050, Rustan's
4. Drunk Elephant A-Passioni Retinol Cream
This cream contains 1.0% vegan retinol—a seemingly small percentage but actually enough to gently nourish and dramatically diminish the appearance of deep wrinkles and discoloration from sun damage. To add to that, this also has vitamin F, apricot, marula and jojoba oils that replenish moisture, and it's packed with antioxidants like kale, winter cherry, and xanthophylls that defend skin against environmental stressors.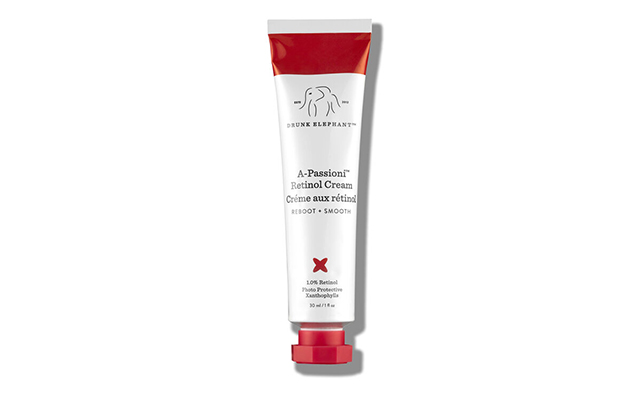 ADVERTISEMENT - CONTINUE READING BELOW
DRUNK ELEPHANT A-Passioni™ Retinol Cream, P4360, Sephora.ph
5. The Ordinary Retinol 1% in Squalane
This lightweight serum has 1% retinol concentration that visibly reduces signs of aging, such as fine lines, deep wrinkles, dark spots, and melasma. It's infused in a squalane base, an oil that aids skin repair and offsets the redness and peeling.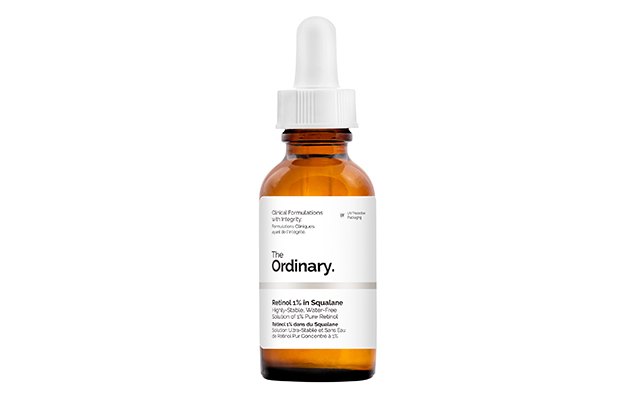 ADVERTISEMENT - CONTINUE READING BELOW
THE ORDINARY Retinol 1% in Squalane, P649, Beauty Beat
6. Biossance Squalane + Phyto-Retinol Serum
This powerful serum features bakuchiol, a plant-derived alternative to retinol. It helps smooth out the skin texture to make it appear firmer and more plump. Also, this is free from parabens, mineral oils, synthetic fragrances and sulfates—just pure plant-based goodness any skin type will love.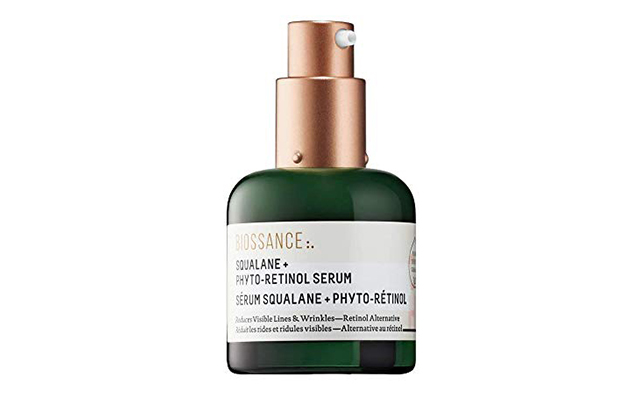 ADVERTISEMENT - CONTINUE READING BELOW
BIOSSANCE Squalane + Phyto Retinol Serum, P4475, Sephora.ph
7. Peter Thomas Roth Retinol Fusion PM Night Serum
For a potent dose of retinol at 1.5%, try this time-released and microencapsulated retinol from Peter Thomas Roth. This percentage of the ingredient helps gently exfoliate the skin and give maximum results. It also contains antioxidants like vitamin C and E for protection against the effects of pollution. Lastly, it's oil- and fragrance-free, in case you're avoiding those ingredients!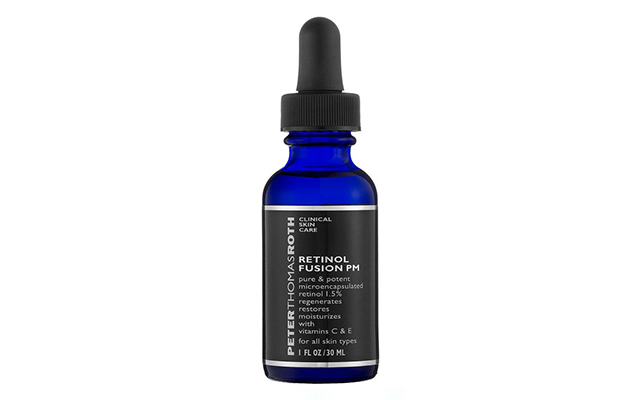 ADVERTISEMENT - CONTINUE READING BELOW
PETER THOMAS ROTH Retinol Fusion PM Night Serum, P3500, Freyja
8. Sunday Riley A+ High-Dose Retinoid Serum
If you're not a beginner to retinoids, this serum has a 6.5% solution of retinoid blends and retinol-alternative extracts that'll definitely pack a punch. That 6.5% is a combination of 5% retinoid ester blend, 1% liposomal-encapsulated retinol blend and 0.5% blue-green algae. As you'd expect from a potent retinol serum, it fights signs of aging, improves the look of congested pores and heals UV-damaged skin.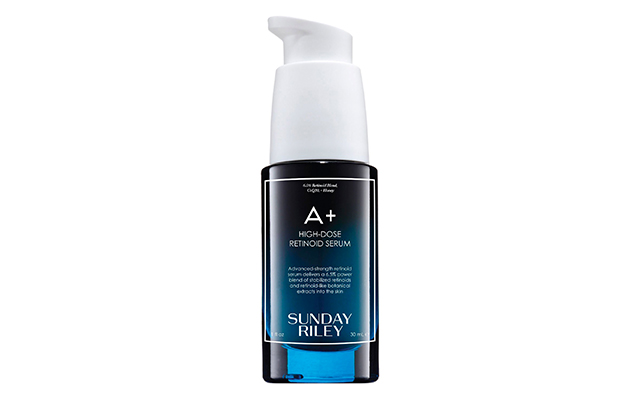 ADVERTISEMENT - CONTINUE READING BELOW
SUNDAY RILEY A+ High-Dose Retinoid Serum, P4420, Sephora.ph
9. Alpha-H Vitamin A 0.5% With Evening Primrose Serum
While Alpha-H is best known for its Liquid Gold product, the brand also has a retinol-infused serum that helps improve complexion by making it smoother and softer. It has 0.25% retinyl propionate and 0.25 retinol—both of which are vitamin A derivatives that help with cell turnover and the appearance of UV-damaged skin. To make it extra nourishing, it has squalane and other plant oils that'll give your complexion a natural glow.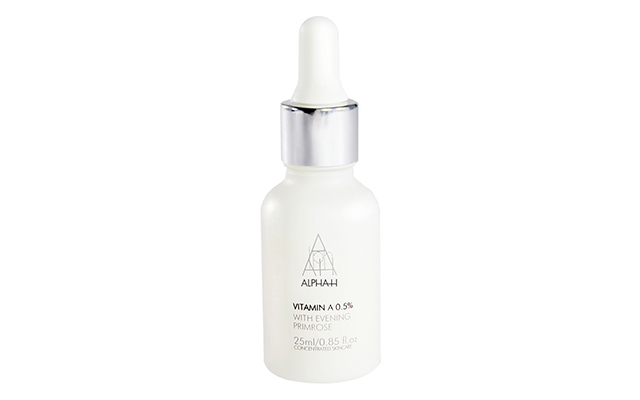 ADVERTISEMENT - CONTINUE READING BELOW
ALPHA-H Vitamin A 0.5% With Evening Primrose Serum, P3170, Sephora.ph
10. Tata Harper Retinoic Nutrient Face Oil
This natural retinol-powered face oil minimizes the signs of aging without any harsh chemicals. The inclusion of rosehip oil helps make the skin appear softer and more supple while reducing the appearance of lines under makeup.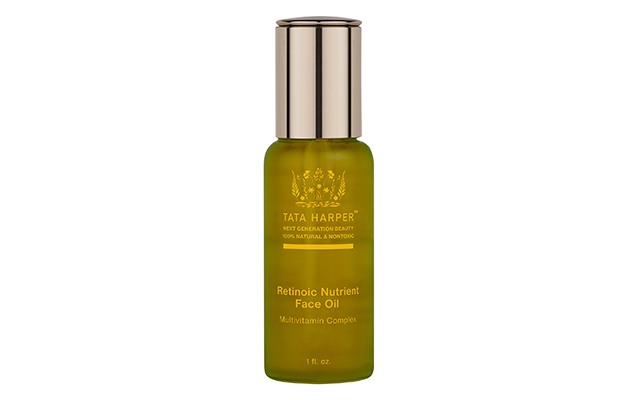 ADVERTISEMENT - CONTINUE READING BELOW
TATA HARPER Retinoic Nutrient Face Oil, P7560, Sephora.ph
Related Stories from Preview.ph
Hey, Preview readers! Follow us on Facebook, Instagram, YouTube, Tiktok, and Twitter to stay up to speed on all things trendy and creative. We'll curate the most stylish feed for you!