You've probably already heard of micellar water—the French girl favorite for a tap water-free cleanse that eventually became world famous for removing makeup. It used to be a backstage secret for models and makeup artists as well, since it allows you to "wash" your face without actually going to a sink.
In case you haven't heard of micellar water before, it is basically a fancy kind of cleansing water. To apply it, you have to pour the liquid onto a cotton pad and then sweep it over wherever you need it—pretty much like a toner. The difference is that once micellar water is on the pad, the surfactant it contains rearranges itself into small particles called micelles, which enables it to lift products off your skin. That's why despite being just "water," it can easily remove traces of makeup and dirt without rinsing. We must say that it's not a perfect alternative to deep cleansing by any means, since it could still leave residue on your skin. However, we do think it's a great choice for a first cleanse or when you're in a pinch!
ADVERTISEMENT - CONTINUE READING BELOW
Ever since the rise of micellar water's popularity, most beauty brands have their own take on the product, whereas before, people would have to hoard bottles of them from French pharmacies. Lucky us, right? In fact, we have some must-try options for you below, so scroll away!
1. Simple Micellar Cleansing Water
U.K. brand Simple prides itself for its sensitive skin-friendly formulas, so if you have yet to have any luck with micellar waters, this might be the one to try. You can wipe off all that makeup and grime and not worry about breaking out from synthetic perfumes, but you will get a dose of brightening ingredients like vitamin B3 and C. Also, since it doesn't contain alcohol, it won't dry your skin out after cleansing!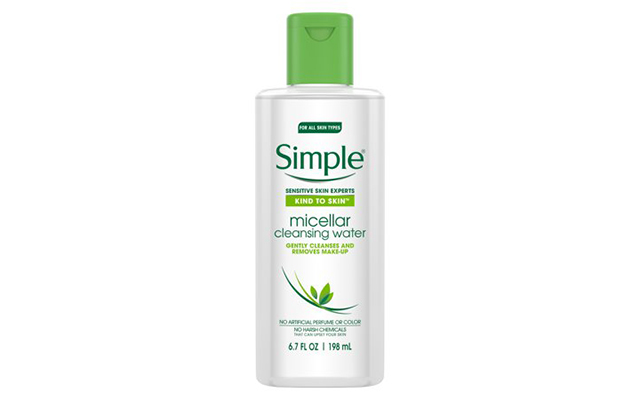 ADVERTISEMENT - CONTINUE READING BELOW
Recommended Videos
SIMPLE Micellar Cleansing Water, P299, SM Beauty
2. L'Oreal 3-in-1 Bi-Phase Micellar Water
Removing products like waterproof mascara and lipstick could be a pain to remove with regular water-based cleansers. Having a little bit of oil in your micellar water can help break these down quicker, and this bi-phase formula from L'Oréal does the job effortlessly. The splash of oil means it's won't strip your skin, but neither will it leave an sticky film on your face.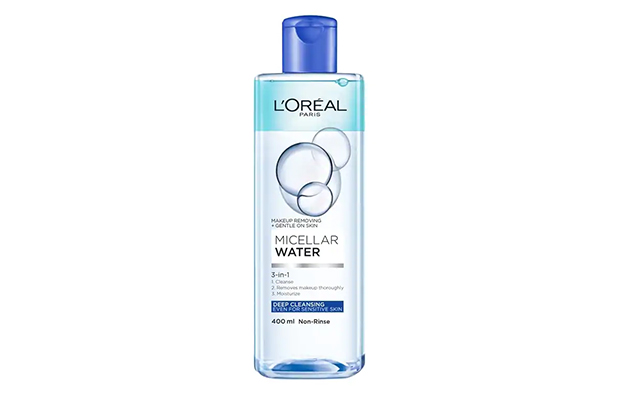 ADVERTISEMENT - CONTINUE READING BELOW
L'OREAL 3-in-1 Bi-Phase Micellar Water, P325, Watsons
3. Clinique Take The Day Off for Eyes & Lip
This makeup remover was made specifically for dissolving stubborn lip and eye makeup. Thanks to the small concentration of oil, it melts off waterproof beauty products easily, so much so that you won't have to tug harshly at your skin to get it to work. It claims to be a non-sting formula as well, hence if you have sensitive eyes, this could be the micellar water for you.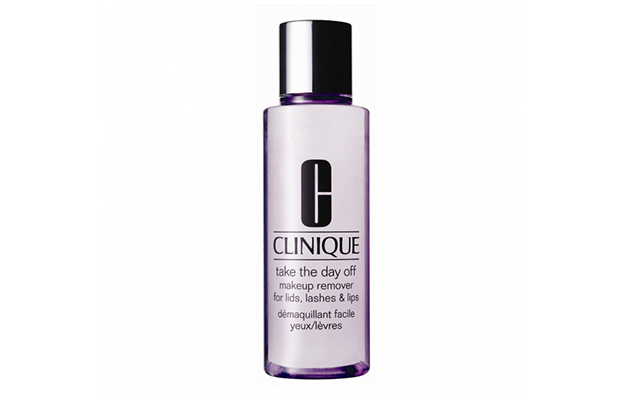 ADVERTISEMENT - CONTINUE READING BELOW
CLINIQUE Take The Day Off for Eyes & Lip, P1500, SM Megamall
4. La Mer The Cleansing Micellar Water
A quick sweep of this cleansing water micro-emulsifies your makeup off the skin so it feels fresh, clean, and hydrated. In fact, it promises a thorough enough cleanse, you won't need to rinse it off after—a fail-safe product after a night out, perhaps? While the choice to skip the sink is solely up to you, we'll have you know that this product does contact age-defying algae extracts and plant oils your skin will love.
ADVERTISEMENT - CONTINUE READING BELOW
LA MER The Cleansing Micellar Water, price unavailable, Rustan's
5. Lancôme Bi-Facil
Another one of our bi-phased favorites is this half-water and half-lipid cleanser from Lancôme. Shaking the bottle will activate the bi-phase formula and lift makeup off using emollients that also condition the skin. Don't hesitate to pat it over your eyes because this formula has been ophthalmologist-tested and is recommended for sensitive skin and those who wear contact lenses.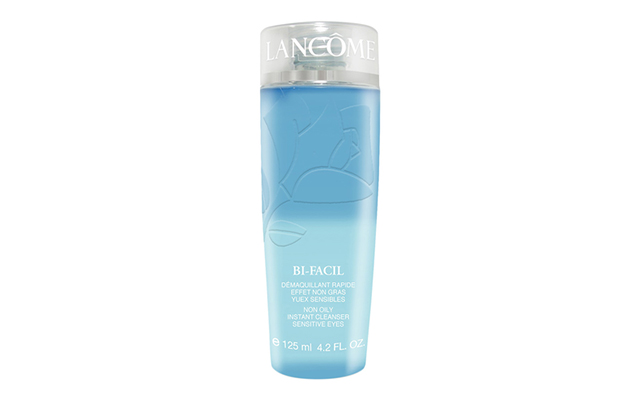 ADVERTISEMENT - CONTINUE READING BELOW
LANCÔME Bi-Facil Eye Makeup Remover, P1980, Sephora.ph
6. Avène Micellar Lotion
Not all micellar waters have to be heavy duty. You can opt to use them for a quick, soap-free morning cleanse, too! While you're at it, make sure to use a gentle one that won't leave an oily residue. This lightweight one from Avène, for example, soothes and rehydrates skin with thermal spring water while ridding it of surface dirt and grime. It can work for all skin types, but we think it's most suited to dry, dehydrated, and sensitive skin.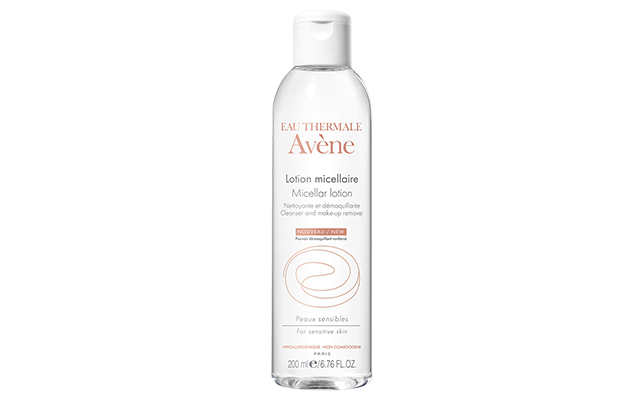 ADVERTISEMENT - CONTINUE READING BELOW
AVENE Micellar Lotion, P810, SM Beauty
7. Koh Gen Do Cleansing Spa Water
On the other hand, you'll be surprised at how powerful the thermal water in Koh Gen Do's Cleansing Spa Water is against foundation and even glitter! Can you believe it's oil- and alcohol-free? And for the skincare buffs out there, it's infused with herbs like lavender, sage, and rosemary that help balance dehydrated skin and white birch sap for a gentle brightening boost!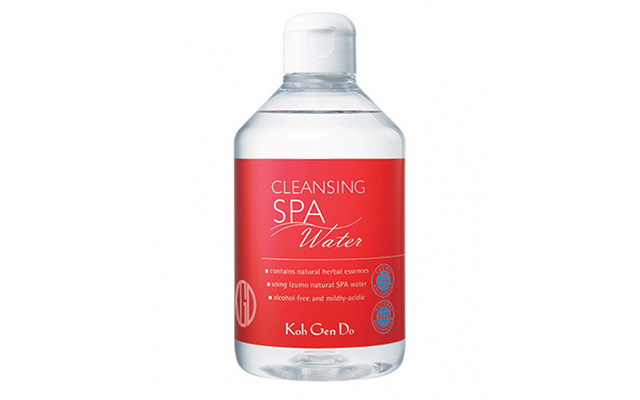 ADVERTISEMENT - CONTINUE READING BELOW
KOH GEN DO Cleansing Spa Water, P1695, Beauty Bar
8. Bioderma Sensibio H20 Solution
Makeup artists, models, and beauty enthusiasts all over swear by Bioderma because it's able to remove all types of makeup with one swipe of a cotton pad. In fact, it's so popular that it now comes in several variants for different skin types and concerns! For us, however, nothing beats the original.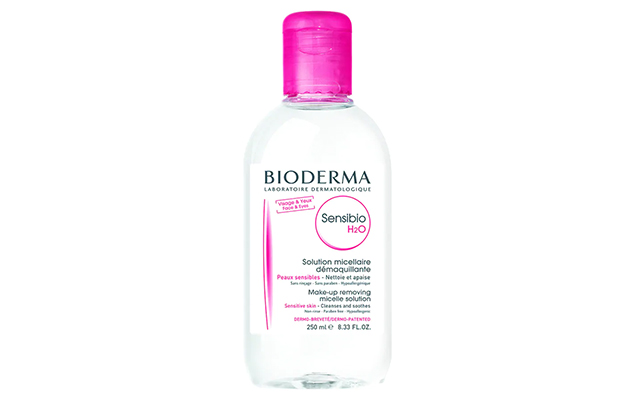 ADVERTISEMENT - CONTINUE READING BELOW
BIODERMA Sensibio H2O 250ml Make-up Removing Micelle Solution, P938, Watsons
9. Garnier Micellar Cleansing Water
Not all micellar waters are made equal. Some have tons of skincare benefits (always appreciated), while others focus on doing the job as efficiently as possible. Garnier's iteration of this French pharmacy classic is the latter—an all-in-one cleanser that contains no fragrance, oil, or alcohol, but it does have enough intensity to remove all traces of makeup in a jiffy.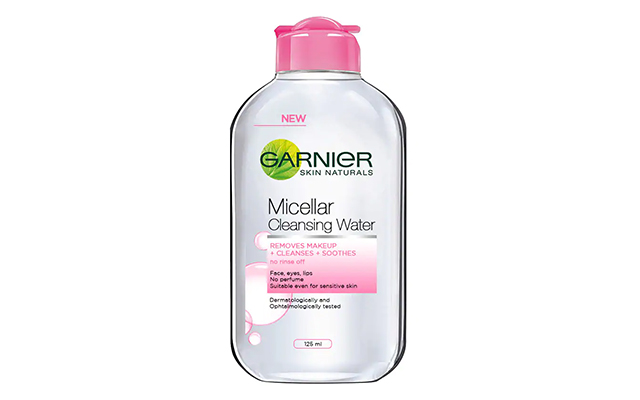 ADVERTISEMENT - CONTINUE READING BELOW
GARNIER Micellar Cleansing Water, P99, Mercury Drug
10. Maybelline 4-in-1 Micellar Water
In case you're not a fan of bi-phased removers and want a water-based option, Maybelline's micellar water is a simple formula that won't break the bank. By simple, we mean it's free of common allergens like fragrance, alcohol, and oil, and it promises to shorten your routine by cleansing, toning, and moisturizing all at once.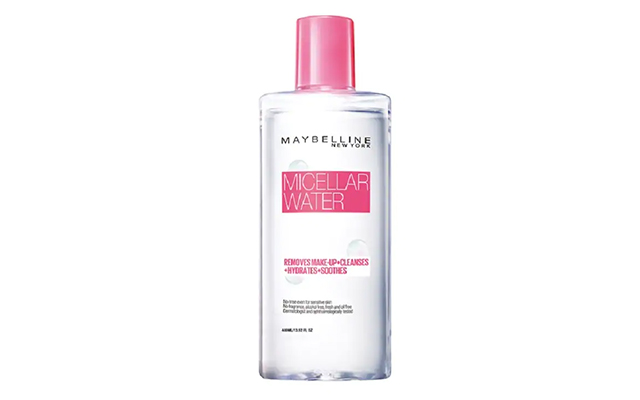 ADVERTISEMENT - CONTINUE READING BELOW
MAYBELLINE 4-in-1 Micellar Water, P199, Watsons
Related Stories from Preview.ph
Hey, Preview readers! Follow us on Facebook, Instagram, YouTube, Tiktok, and Twitter to stay up to speed on all things trendy and creative. We'll curate the most stylish feed for you!