Aside from wearing sunscreen every day, the best beauty tip in existence is to always remove your makeup before bed. It's not always the most convenient step, especially when you're so tired all you want to do is pass out, but taking that extra two minutes to wash your face makes all the difference. Your skin will thank you later, too, because you're saving it from an onslaught of skin issues—acne, dryness, and premature signs of aging all included. To make rinsing off your daily face more convenient, your makeup remover of choice must match the needs of your skin type. Below, we list some of the best options for everyone, so all you have to worry about is having to use them nightly.
Best Makeup Remover for Dry/Mature Skin
1. Pond's Perfect Care Cold Cream
Your first encounter with this product was probably when it was sitting on your mom or grandmother's vanity. It wasn't there for no reason, because this cult-classic melts off makeup and moisturizes dry skin all in one step. You can use it the old-fashioned way and simply wipe off the cream and move on with the rest of your skincare, or follow up with a second cleanser for a deeper clean.
ADVERTISEMENT - CONTINUE READING BELOW
CONTINUE READING BELOW
Recommended Videos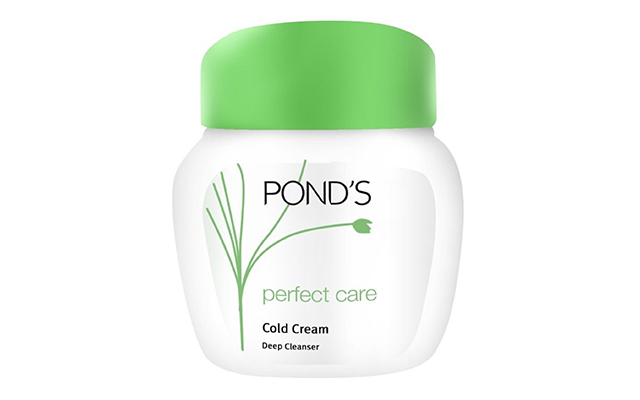 POND'S Perfect Care Cold Cream, P130, Lazada
2. Eve Lom Cleanser
Eve Lom's Cleanser makes cleansing feel more like a spa treatment than a mandatory step before you catch some sleep. As you gently massage the balm on your skin, the aromatic oils will relax your senses while the oils and butters break down your base and eye makeup. Unlike most cleansing balms, you'll need to wipe this off with a muslin cloth instead of rinsing it with water—a less dehydrating method that's perfect for dry skin.
ADVERTISEMENT - CONTINUE READING BELOW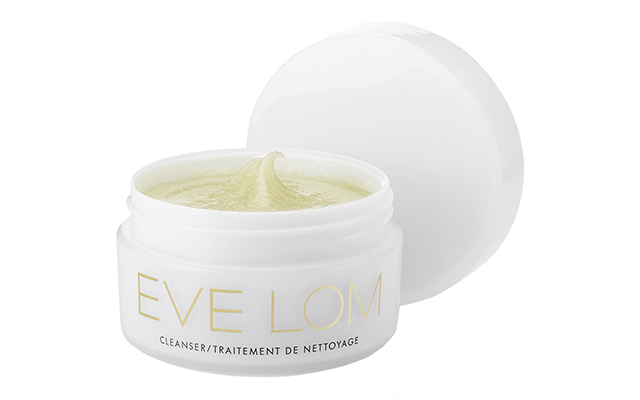 EVE LOM Cleanser, P5201, Sephora.ph
3. L'Oreal Micellar Water - Makeup Removing
You'd think that micellar water would be too abrasive and not nourishing enough for dry skin, but this one actually has a bi-phase formula that's half-micellar water and half-cleanser that breaks down waterproof makeup better together. Although it's free of oils, it still leaves your face feeling fresh instead of dehydrated, including your eye area.
ADVERTISEMENT - CONTINUE READING BELOW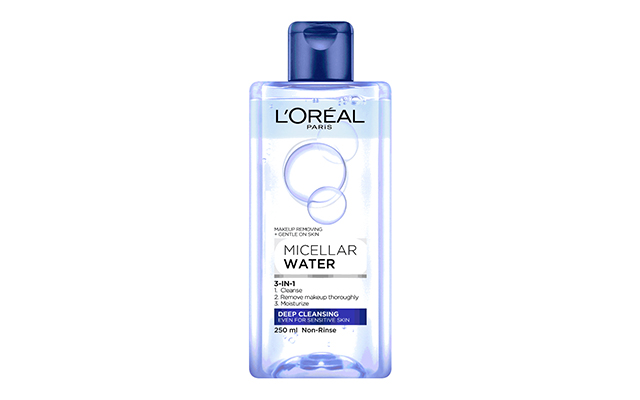 L'OREAL Cleansing Micellar Water - Makeup Removing, P325/250 ml, Lazada
Best Makeup Remover for Sensitive Skin
1. Koh Gen Do Cleansing Spa Water
Koh Gen Do's bestselling cleansing water dissolves dirt and makeup without the use of oil and alcohol. Instead, it employs mineral-rich natural spa water and conditioning botanical extracts to do the job without stripping the skin and causing irritation. Since it doesn't require rinsing, it provides added skin benefits through white birch sap, which has hydrating and brightening properties.
ADVERTISEMENT - CONTINUE READING BELOW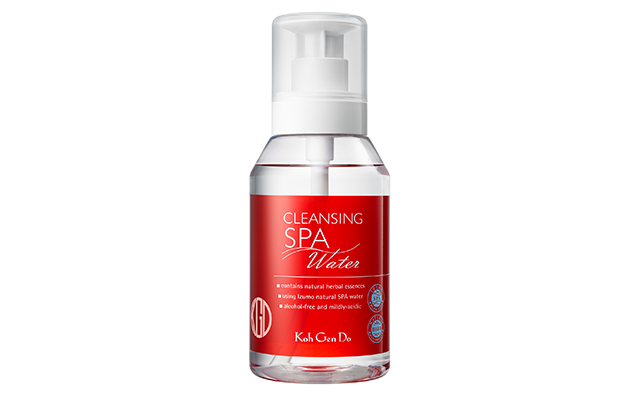 KOH GEN DO Cleansing Spa Water, P1695/300ml, Rustan's
2. Banila Co Clean It Zero Purifying
This cleansing balm has a cult following for its impressive ability to melt off even the most longwearing and budgeproof products in a single cleanse. It has several variants for different skin types that anyone should consider, but for sensitive skin, try the essential oil-free purifying version that just as good (maybe even better) than the original. After all, it did win a Preview Girls' Choice Award back in 2018!
ADVERTISEMENT - CONTINUE READING BELOW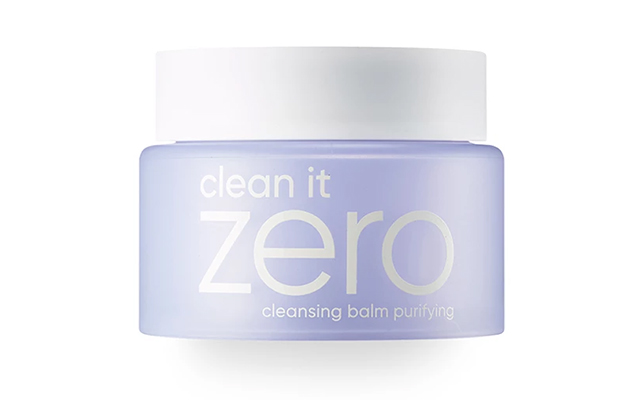 BANILA CO Clean It Zero Purifying, P1150, TriNoma
Best Makeup Remover for Oily Skin
1. Bybi Beauty Swipe Clean Oil Cleanser
Using oils won't make your oily skin more oily, and we can't stress that enough. A cleansing oil, for one, is a great option for making sure you remove every piece of makeup on your skin so none of it ends up clogging your pores. If you're looking for one to try, Bybi's Swipe Clean is an efficient liquid that will get everything off without leaving your face sticky or greasy after. It uses antibacterial oils like moringa and black cumin to dissolve makeup and fight irritation—oh, and the formula is 100% natural, too.
ADVERTISEMENT - CONTINUE READING BELOW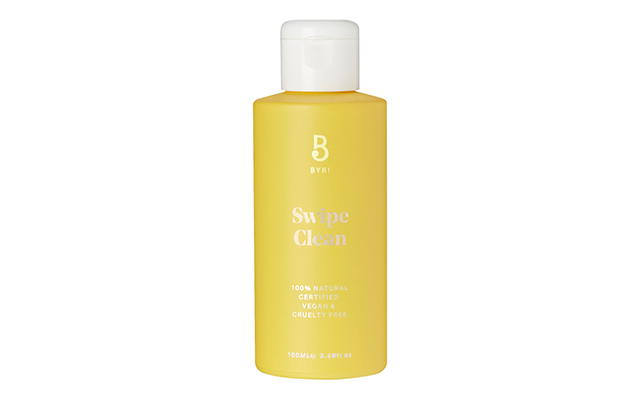 BYBI BEAUTY Swipe Clean Oil Cleanser, P2035, Sephora.ph
2. Shu Uemura Ultime8 Sublime Beauty Cleansing Oil
Shu Uemura has a cleansing oil for practically every skin type, and each one is well-loved for being incredibly effective at removing just about any kind of product while providing a skin-caring boost. Take the Ultime8 Sublime, for example—it contains eight botanical origin oils that are well-loved in skincare (squalane and safflower oil, included) that can balance sebum on oily skin. Follow up with a gentle foaming wash if you want to tone down the moisturizing finish!
ADVERTISEMENT - CONTINUE READING BELOW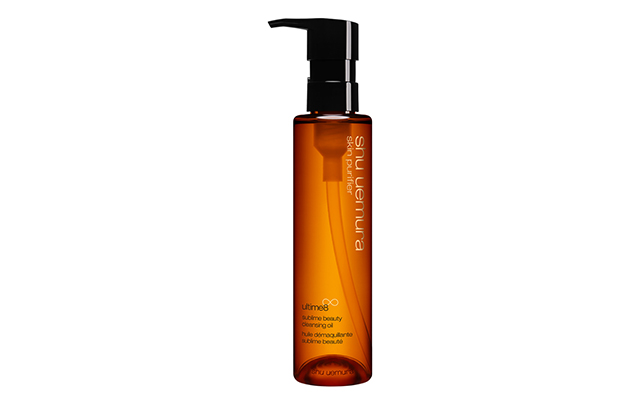 SHU UEMURA Ultime8 Sublime Beauty Cleansing Oil, P2800, Sephora.ph
3. Drunk Elephant Slaai Makeup-Melting Butter Cleanser
If you have oily and acne-prone skin, Drunk Elephant's antioxidant-rich and fragrance-free balm will do the job of a cleansing oil without feeling too heavy. Massage a small dollop on a dry face, and then add a bit of water to transform it into a milky consistency that easily rinses off.
ADVERTISEMENT - CONTINUE READING BELOW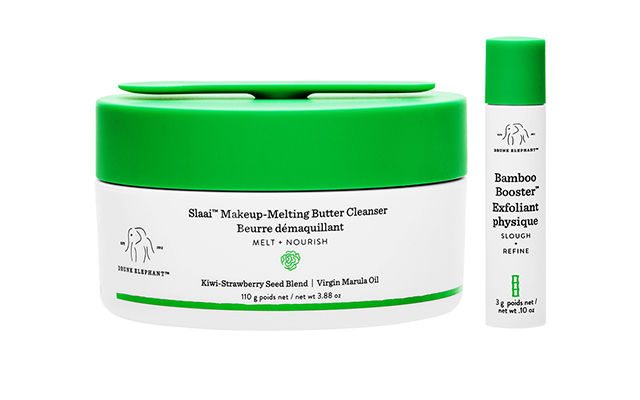 DRUNK ELEPHANT Slaai Makeup-Melting Butter Cleanser, P2005, Sephora.ph
Best Makeup Remover for All Skin Types
1. Makeup Eraser The Original MakeUp Eraser
The concept of this product alone will make everyone, regardless of skin type, want to try it. It's a reusable cloth with short and long fibers that removes makeup with nothing but water. The whole removal process actually just feels like you're physically wiping the products off your face, which usually won't do much, but this one is the exception. Plus, you can easily clean it in the washing machine. Overall, if you're looking for a convenient and eco-friendly option, this is definitely one to consider.
ADVERTISEMENT - CONTINUE READING BELOW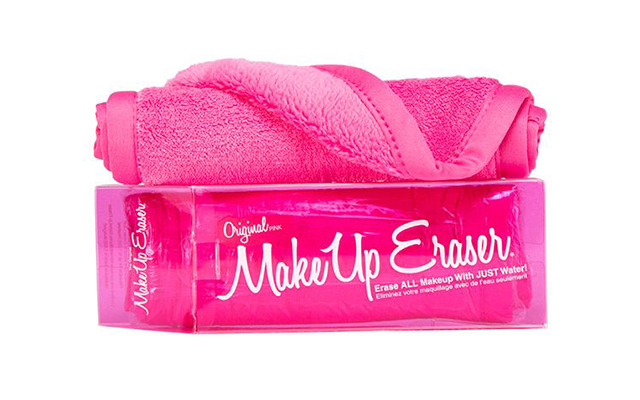 MAKEUP ERASER The Original MakeUp Eraser, P999, Beauty Beat
2. Clinique Take the Day Off Cleansing Balm
A single scoop of this cleansing balm will dissolve all traces of makeup and even water-resistant sunscreen in a few minutes. The balm transforms into an oil upon application, and when mixed with water, it turns into a milk that washes off completely. Your skin will feel clean but definitely not dry after, and it helps that it was formulated without parabens, phthaltes, and fragrance so even the most sensitive-skinned can enjoy it.
ADVERTISEMENT - CONTINUE READING BELOW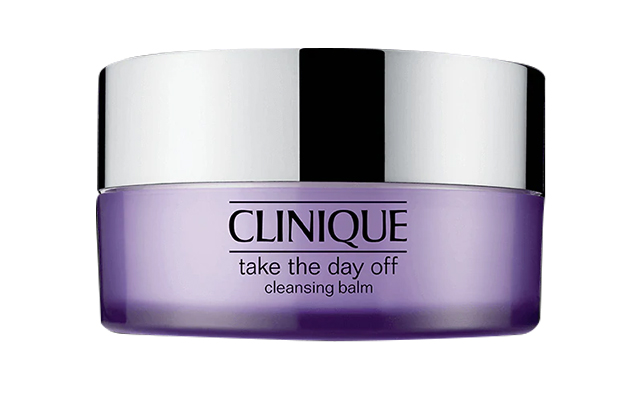 CLINIQUE Take the Day Off Cleansing Balm, P2050, Lazada
Related Stories from Preview.ph