At this point, who hasn't heard of Glossier? The beauty brand has practically become the standard for real girl skinimalism since launching in 2014—its name is now synonymous to dewy skin, fluffy brows, plus a bubble wrap pouch in a very specific shade of pastel pink.
How Glossier Became a Popular Beauty Brand
Usually, brands this successful would be founded by a professional makeup artist or a celebrity, but Glossier's CEO is neither. The brand is the branchild of Emily Weiss, founder of the beauty blog Into the Gloss. Despite her non-celebrity status (at least back then), it was her brand's "skin first, makeup second" philosophy and raw approach to beauty that pushed Glossier forward. "We're laying the foundation for a beauty movement: one that celebrates real girls, in real life," she wrote in an article announcing the launch.
Emily and Glossier's message resonated with a ton of people, if the brand's more than 2.7 million followers on Instagram and countless imitators are any indication. In fact, Glossier fans are so loyal that even without a presence in major department stores, Glossier Inc. became a billion-dollar cosmetics company in 2019. And from its initial launch of four products (a moisturizer, face mist, skin tint, and balm), Emily Weiss' brand now has everything from serums, lipstick, and perfume, to body wash and merch that all sell like hotcakes. That said, it's the Boy Brow, an eyebrow gel with a tiny brush, that has a record total of two million tubes sold since the latter half of 2020.
And if you have yet to give in to the hype or need more Glossier in your life, here are 10 must-try Glossier products to add to your top shelf:
Best Glossier Products
1. Glossier Milky Jelly Cleanser
Glossier says this is "everything a cleanser should be," and we can't find it in ourselves to disagree. This gentle, pH-balanced face wash has a lightweight gel texture that complements all skin types, easily washing off excess dirt and makeup without overdrying the skin. One of its coolest features is that it's made with the same cleansing agents in contact lens solutions, so it won't burn your eyes.
ADVERTISEMENT - CONTINUE READING BELOW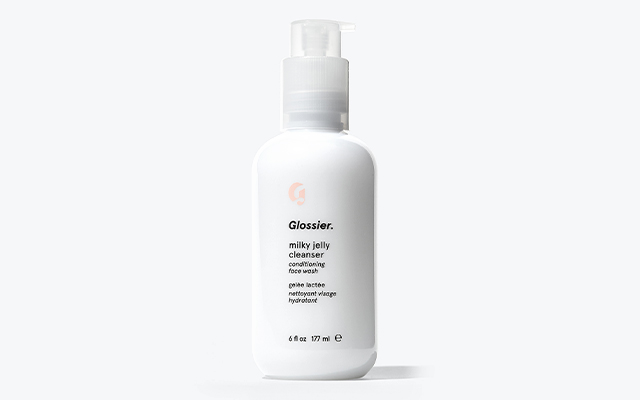 Milky Jelly Cleanser, $18 (approx. P865), GLOSSIER, glossier.com
2. Glossier Solution
This potent exfoliating toner can give you that signature Glossier glow even without skin tints and other dewy base products. It has AHA, BHA, and PHA, chemical exfoliants that can fade dark spots, remove dead skin, and refine pores to reveal a smoother, more luminous complexion.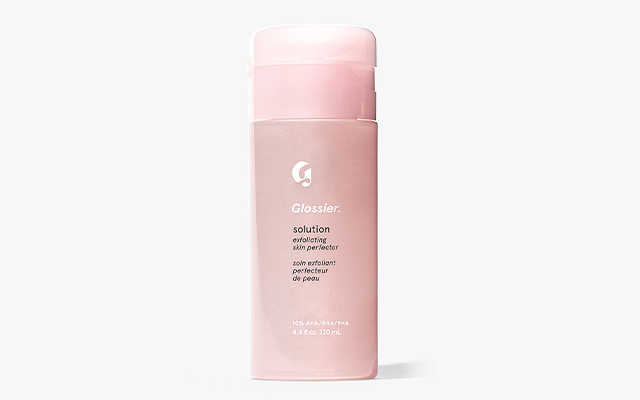 Solution, $24 (approx. P1154), GLOSSIER, glossier.com
3. Glossier Balm Dot Com
We can't say that the Balm Dot Com is the brand's most groundbreaking product, but we can say this: It does a lip balm's job spectacularly and it's a treat to collect. It comes in nine different variants, from the original clear salve to fun flavors like coconut, mango, and birthday cake. The tinted versions are perfect if you need a little more oomph to your pout plus some long-lasting moisture!
ADVERTISEMENT - CONTINUE READING BELOW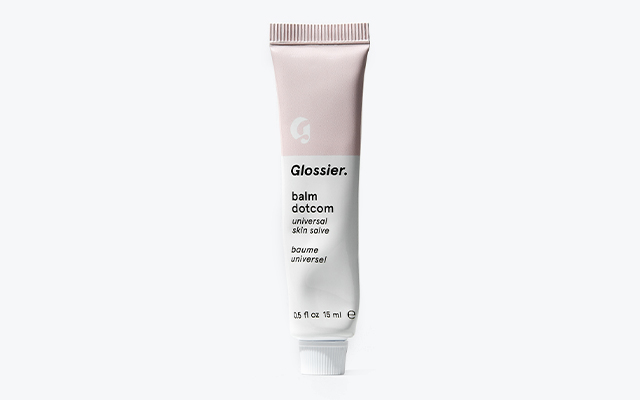 Balm Dot Com, $ (approx. P577), GLOSSIER, glossier.com
4. Glossier Priming Moisturizer
This moisturizer is another skincare basic that Glossier does well. It's formulated with hyaluronic acid and antioxidants to moisturize and protect the skin, coming in a soft, lightweight cream texture that won't feel too greasy in humid weather. The "priming" part also rings true, because makeup layers effortlessly over it.
ADVERTISEMENT - CONTINUE READING BELOW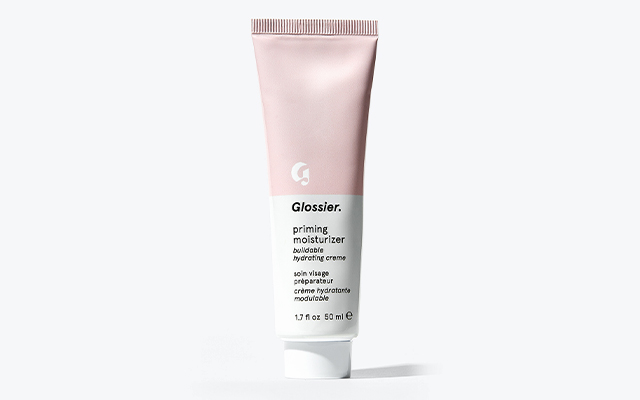 Priming Moisturizer, $22 (approx. P1058), GLOSSIER, glossier.com
5. Glossier You
For a brand with a sunny branding, you'd expect that the sole fragrance in Glossier's portfolio would be of the fruity-floral kind. But no, because Glossier You is a warm and earthy musk that's often described as a skin-scent—mostly for the way it settles like it's your natural scent and not something you got from a perfume.
ADVERTISEMENT - CONTINUE READING BELOW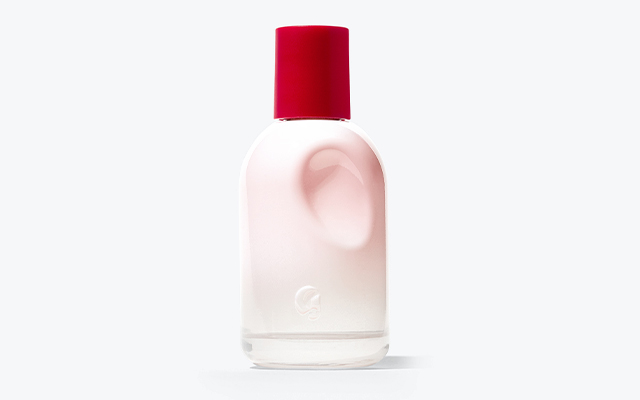 Glossier You, $60 (approx. P2885), GLOSSIER, glossier.com
6. Glossier Boy Brow
For such a tiny tube, the Boy Brow has quite the loyal following. It's the brand's best-selling product of all time, not that we're surprised, because the slim brush and creamy wax on this eyebrow gel really helps achieve that fluffy, your-brows-but-better vibe on anyone. You can even swap a brow pen or pencil altogether with this if you're pressed for time.
ADVERTISEMENT - CONTINUE READING BELOW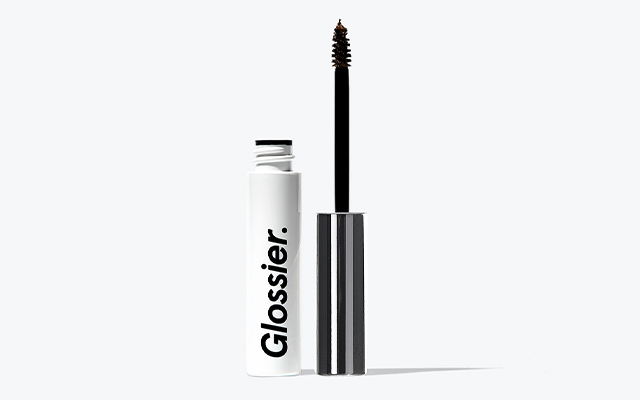 Boy Brow, $16 (approx. P769), GLOSSIER, glossier.com
7. Glossier Lash Slick
This mascara was tailor-made to be almost undetectable on your lashes. It provides the separation and added length you need for a wide-awake finish, leaving zero clumps behind so you don't look like you actually put mascara on. Think of it as a no-mascara mascara. Oh, and it's easy to remove, too—no heavy oil-based removers required.
ADVERTISEMENT - CONTINUE READING BELOW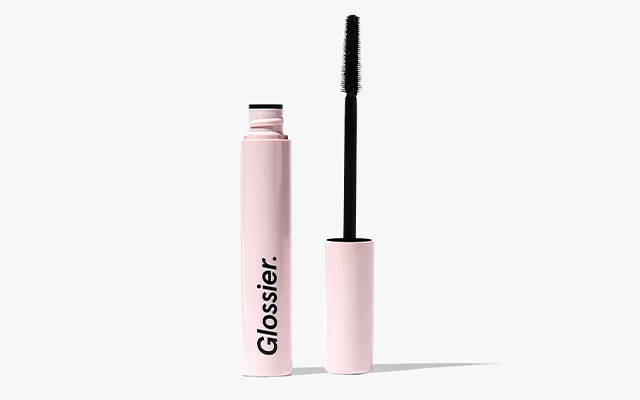 Lash Slick, $16 (approx. P769), GLOSSIER, glossier.com
8. Glossier Futuredew
If you want to skip the wait time and get a glazed donut look in one step, this oil-serum is for you. But don't worry, it'll put you on the right level of shiny—the healthy kind of sheen you'd expect from a Glossier product. It works well as a highlighter for your cheekbones or a glow-booster for a matte foundation that you want to breathe life into.
ADVERTISEMENT - CONTINUE READING BELOW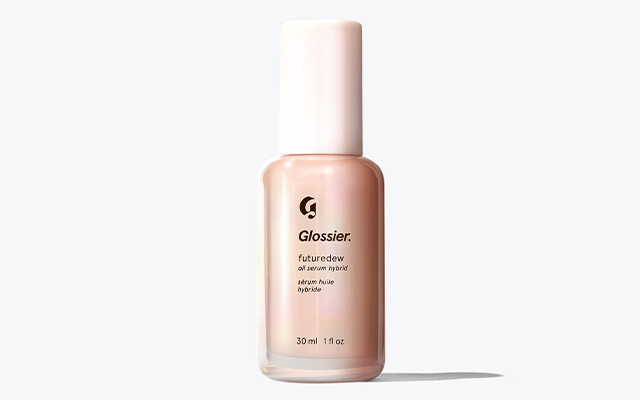 Futuredew, $24 (approx. P1152), GLOSSIER, glossier.com
9. Glossier Generation G
While most lipsticks out in the market boast of their intense pigment, Generation G advertises (and excels at) being the opposite. It's made to give you a sheer matte finish, like you swiped on lipstick and blotted some of it off with a tissue, but minus the trash.
ADVERTISEMENT - CONTINUE READING BELOW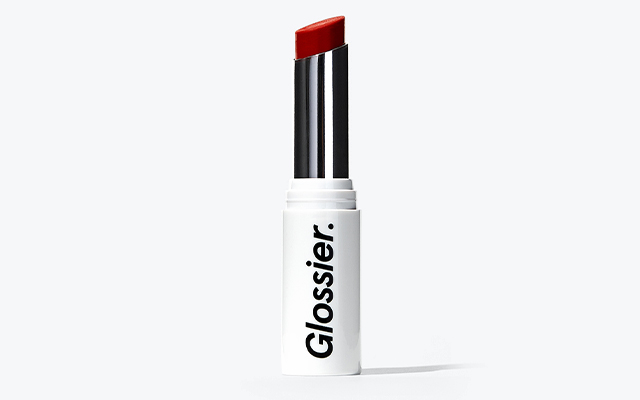 Generation G, $18 (approx. P865), GLOSSIER, glossier.com
10. Glossier Cloud Paint
Cloud Paint is both for people who are scared of blush and love blush. The light, buildable gel-cream blends right into the skin (no brush required), nailing that freshly-flushed finish that barely looks like makeup. You'll fall in love with all the flattering shades, too, enough to pat the extra on your cheeks, lids, and lips.
ADVERTISEMENT - CONTINUE READING BELOW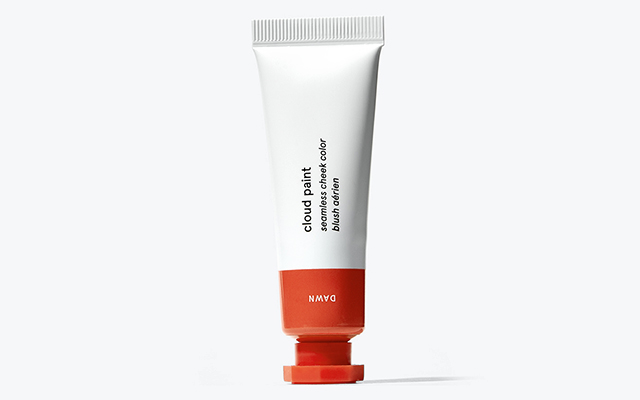 Cloud Paint, $18 (approx. P865), GLOSSIER, glossier.com
Related Stories from Preview.ph
Hey, Preview readers! Follow us on Facebook, Instagram, YouTube, Tiktok, and Twitter to stay up to speed on all things trendy and creative. We'll curate the most stylish feed for you!