While makeup can help you hide your dark circles, having your bare skin well taken care of is still your best solution. And as cliché as it may sound, our skin is our blank canvas; and the better condition it has, the easier your makeup will apply over it! But fine, we get it—this is easier said than done. We all deal with stress, sleepless nights, and junk food binges that get in the way of us looking fresh and radiant. And FYI, these bad habits usually affect our eyes first, appearing in the form of dark circles, puffiness, and dry and flaky skin.
That said, allow us to guide you with the best eye creams for all your eye care concerns. Whatever it may be, we got you covered!
Best for Dark Circles
1. Sunday Riley Auto Correct Brightening and Depuffing Eye Contour Cream
This eye contour cream of Sunday Riley has caffeine and Brazilian ginseng root extract that help reduce the appearance of dark circles. It also has horse chestnut and Acamella Oleracea, which blur crow's feet and fine lines. Aside from these, you can also expect a radiant glow from antioxidant-rich Lutein, cocoa, and shea butter. Needless to say, if you need a well-rounded formula, this one is for you!
ADVERTISEMENT - CONTINUE READING BELOW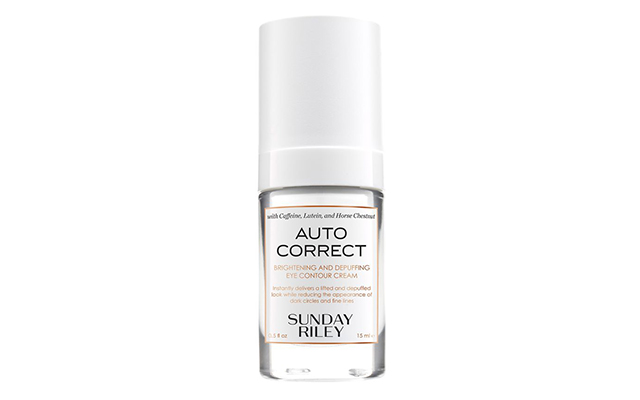 SUNDAY RILEY Auto Correct Brightening and Depuffing Eye Contour Cream, P3520, Sephora.ph
2. Peter Thomas Roth Potent C Power Eye Cream
Power through and look your brightest with this eye cream by Peter Thomas Roth. With its Vitamin C content, it helps you to finally bid good riddance to your dark circles! That's because when we talk about brightening and boosting radiance to our skin, Vitamin C is the scientifically-proven answer. Despite the skin under our eyes being very thin, this formula is very gentle. It also contains caffeine to help with puffiness, plus hyaluronic acid and Vitamin E that will give you the maximum moisturization.
ADVERTISEMENT - CONTINUE READING BELOW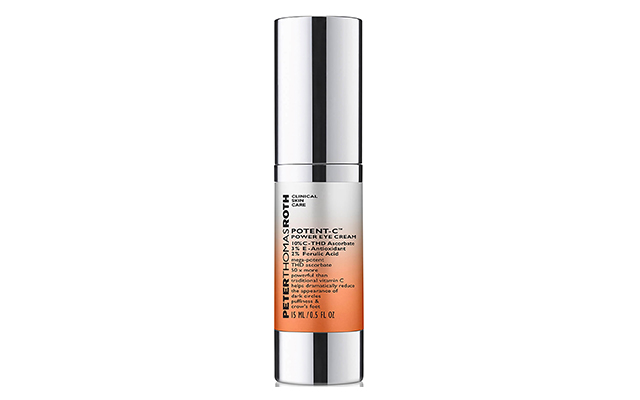 PETER THOMAS ROTH Potent C Power Eye Cream, P3800, Freyja
3. Drunk Elephant C-Tango Multivitamin Eye Cream
If you cannot deal with your stubborn dark circles, this restorative eye cream from Drunk Elephant is the solution! It is a unique formulation of antioxidants, ceramides, plant oils, and other active ingredients that will help restore the radiance of your eyes. This has a combination of five forms of Vitamin C and eight peptides as well, which is gentle enough to use in the morning. Dab a little (or maybe a lot!) under your eyes and be surprised by what this can do!
ADVERTISEMENT - CONTINUE READING BELOW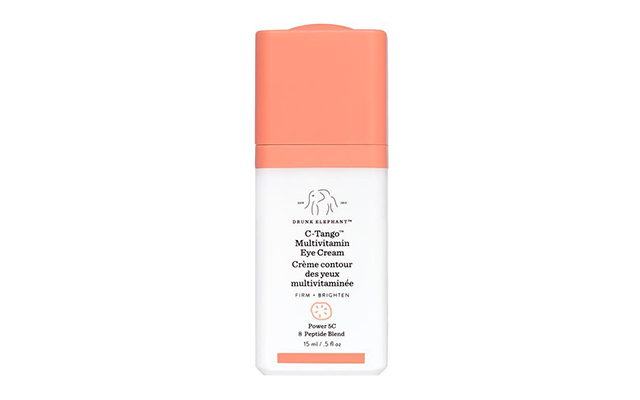 DRUNK ELEPHANT C-Tango Multivitamin Eye Cream, P3775, Sephora.ph
Best for Puffy Eyes
1. The Ordinary Caffeine Solution 5% + EGCG
This lightweight, water-based serum for the eyes reduces the appearance of dark circles and puffiness that we all want to get rid of. It has caffeine, which you'll often find in depuffing formulas as it can calm the puffiness in our eyes. But more than that, it also has EGCG or Epigallocatechin Gallatyl Glucoside, which is a unique plant compound from green tea leaves. This specific ingredient reduces inflammation and, when used under the eyes, can lessen the appearance of dark circles, too. And you know the best part? The price is easy on the pocket!
ADVERTISEMENT - CONTINUE READING BELOW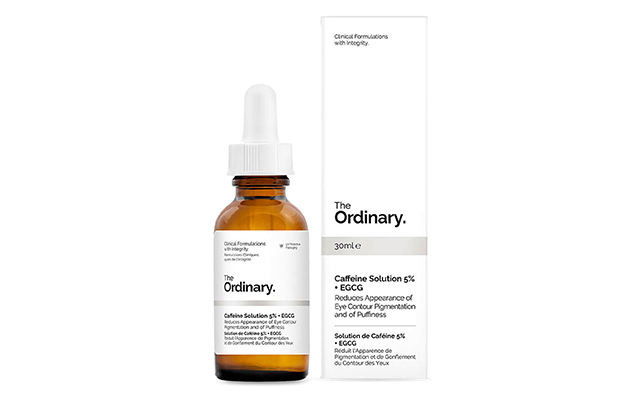 THE ORDINARY Caffeine Solution 5% + EGCG, P549, Beauty Beat
2. Tata Harper Restorative Eye Creme
This eye cream has three main ingredients: Spanish lavender that minimizes the look of wrinkles, safflower oleosomes that smoothens overall texture of skin, and buckwheat wax that reduces puffiness. These ingredients are gentle, luxurious, and relaxing all at the same time. Moreover, this restorative eye cream is free from artificials, fillers, GMOs, synthetics, and toxins. This green beauty bottle will bring you fresher-looking peepers!
ADVERTISEMENT - CONTINUE READING BELOW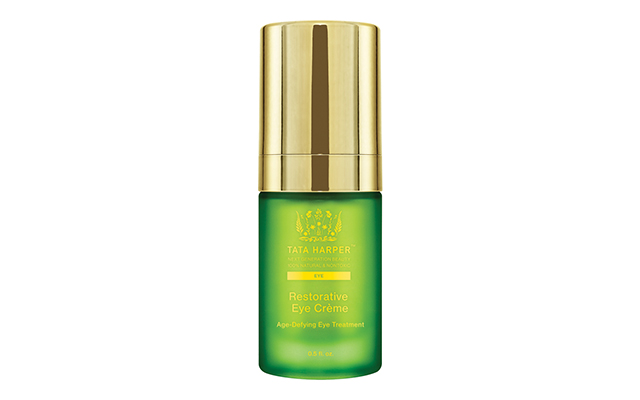 TATA HARPER Restorative Eye Creme, P5995, Sephora.ph
3. Laneige Water Bank Eye Gel Ex
Laneige is known for their sleeping masks, but this eye gel doesn't disappoint either. Like the masks, it also claims to provide you with 24-hour moisture, infusing your skin with hydro ion mineral water that decongests puffiness and hydrates the under-eye area. It is also best if you put this in the fridge to maximize its cooling effects and help reduce puffiness even more! Even if you can't have an eight-hour sleep, you can fake it by dabbing a few dots of this product under your eyes!
ADVERTISEMENT - CONTINUE READING BELOW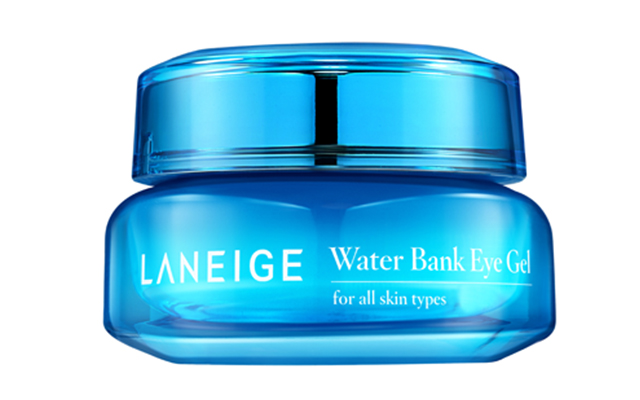 LANEIGE Water Bank Eye Gel, P1900, SM Makati
Best for Dry and Flaky Eyes
1. Kiehl's Creamy Eye Treatment with Avocado
Avocado sounds yummy on your toast, but turns out, it does wonders as part of your skincare routine, too! This creamy eye cream will make your eyes look fresh all day, thanks to the avocado oil that deeply moisturizes dry and flaky skin. Its thick consistency feels incredibly nourishing, too. It's a gentle yet potent formula that will give you that instant glow!
ADVERTISEMENT - CONTINUE READING BELOW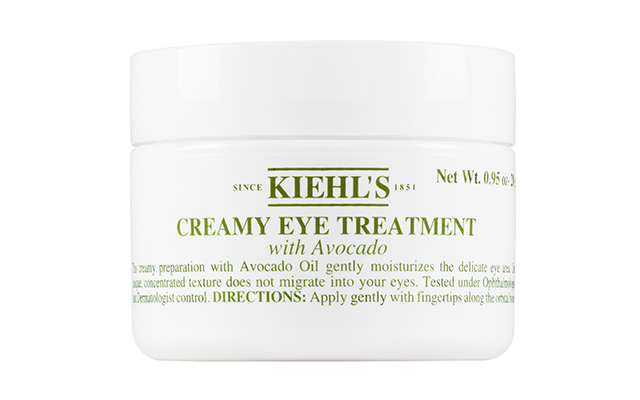 KIEHL'S Creamy Eye Treatment with Avocado, P1725, Greenbelt 5
2. Mario Badescu Hyaluronic Eye Cream
If superior nourishment is what you are looking for, this hyaluronic acid-infused eye cream is perfect for you! As you probably already know, hyaluronic acid is an ingredient that locks in moisture, making this perfect for dehydrated peepers. It has aloe vera, too, which soothes the very thin, sensitive skin under your eyes. Genty pat a small amount of this cream both day and night to finally say good bye to your flaky skin!
ADVERTISEMENT - CONTINUE READING BELOW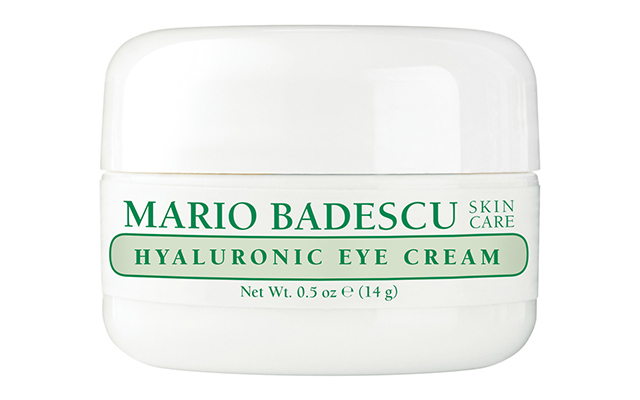 MARIO BADESCU Hyaluronic Eye Cream, P1005, Sephora.ph
Best for Wrinkles
1. La Mer The Eye Concentrate
This product is a celebrity favorite for a reason. Its main ingredient is Miracle Broth, La Mer's signature ingredient that is from the hand-harvested kelp from the waters of Vancouver Island. It is also known as the Giant Sea Kelp, that has self-regenerating powers and is at the heart of the broth. The broth is said to be a cell-renewing elixir that is highly moisturizing, softening, and conditioning—making your eyes more radiant by reducing the appearance of fine lines and wrinkles. With the help of its metal applicator, you can gently massage in the product while depuffing, too!
ADVERTISEMENT - CONTINUE READING BELOW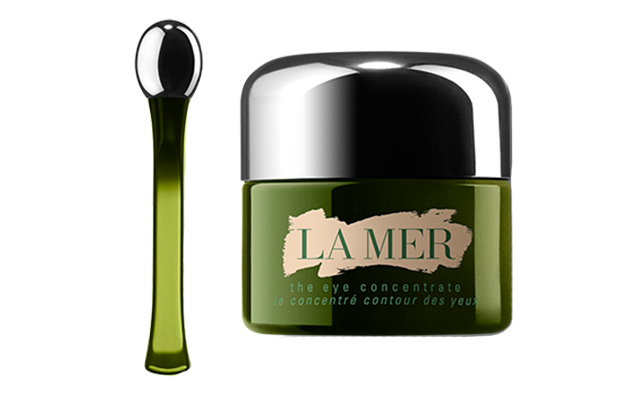 LA MER The Eye Concentrate, price unavailable, Rustan's
2. Innisfree Jeju Orchid Eye Cream
This age-defying product claims to make your eyes look younger and plumper with the help of its active ingredients A.K.A. Jeju orchids from Korea. This eye cream has Orchidelixir 2.0, a powerful antioxidant that strengthens the skin's defense system and helps make the eyes look wrinkle-free and more radiant. This unique ingredient also leaves a velvety texture that you'll love.
ADVERTISEMENT - CONTINUE READING BELOW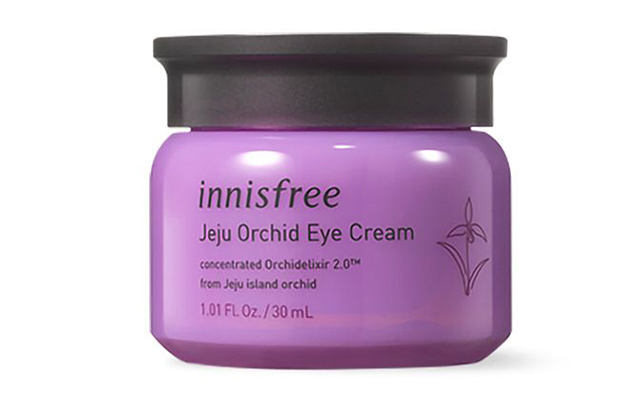 INNISFREE Jeju Orchid Eye Cream, P1690, SM Mall of Asia