Benzoyl peroxide is one of the most popular ingredients for treating acne. Compared to salicylic acid, though, benzoyl peroxide addresses breakouts quite differently. To know more about the acne-fighting ingredient, Preview asked Dr. Gaile Robredo-Vitas of BeautiqueMD to break down the basics:
What is benzoyl peroxide?
"Benzoyl PerOxide (BPO) is helpful in mild cases of acne vulgaris, which are predominantly comedonal," says the derm. "It is usually prescribed in addition to other anti-acne medications such as erythromycin, clindamycin, and retinoids, and [it] should not be used alone especially in cases of moderate to severe acne."
Related Stories from Preview.ph
Comedonal acne, like whiteheads, are caused by keratin or sebum buildup in our pores. Benzoyl peroxide is recommended for this type of acne because it is said to be antibacterial, anti-inflammatory, keratolytic, and comedolytic. Keratolytics assist in exfoliating the skin, while comedolytics prevent the formation of comedones.
How does benzoyl peroxide work?
According to Dr. Gaile, BPO penetrates the outer layer of the skin once it's applied. From there, it's broken down to benzoic acid and hydrogen peroxide in our oil glands. This process releases oxygen, which the derm says is lethal to the bacteria called Propionibacterium acnes (or the bacteria that triggers the formation of acne).
ADVERTISEMENT - CONTINUE READING BELOW
Meanwhile, to prevent and treat comedones, BPO increases the turnover rate of skin cells. This translates to micropeeling, a common side effect of using products that contain it.
How should benzoyl peroxide be used?
Frequency
Benzoyl peroxide should be introduced slowly to minimize irritation. "Use it less frequently at the start—maybe every other day or every two days— and with a lower concentration (2.5%) and observe how your skin reacts," the doctor suggests. That said, she adds that BPO should be applied to the entire face instead of only on active breakouts in order to maximize its preventive properties. A pea-sized amount should be enough!
Side Effects
Once you start using BPO, expect some dryness, redness, and flaking. However, if you experience burning, swelling, and itching, stop using your BPO product immediately and consult your doctor, as you might be having an allergic reaction. BPO can also bleach your towels, clothing, and bed covers, so always wash your hands after applying it on your face!
Product Mixing
Given the side effects, it's best to keep the rest of your skincare gentle to cushion all the peeling and dryness. Dr. Gaile recommends switching to a mild cleanser, non-comedogenic/water-based moisturizers, and using sunscreen religiously.
Where to put the BPO in your skincare routine depends, but the derm says to follow the lightest to heaviest rule. If your BPO is in gel formula, it may be used after cleansing or toning. On the other hand, if it's a thicker cream, apply it later. Also, try to avoid using benzoyl peroxide in conjuction with products that have tretinoin, salicylic acid, and glycolic acid to avoid overexfoliation.
ADVERTISEMENT - CONTINUE READING BELOW
Lastly, be patient and don't expect results overnight. "It will take some time for your acne to respond and it usually takes at least four weeks before you see any improvement," Dr. Gaile notes.
Which benzoyl peroxide product should you use?
Benzoyl peroxide treatments come in various strengths. Beginners can opt for the lower 2.5% to minimize irritation, and then move on to the 5% and 10% range once tolerance is built. Choose among a variety of gels, creams, lotions, and more according to your skin type. Cream formulas should work for those with dry skin, while gel BPOs should suit oily skin types, according to the derm.
Your dermatologist can prescribe you a BPO treatment after consultation, but you may purchase one over-the-counter as well. Here are a few to check out: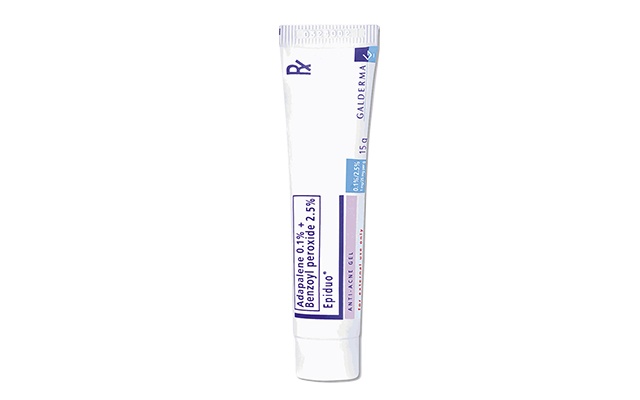 ADVERTISEMENT - CONTINUE READING BELOW
IMAGE MIMS
EPIDUO Anti-Acne Gel (2.5%), P1450, Watsons Pharmacy
IMAGE MIMS
BENZAC AC Gel (5%), P345.75 for 15g, Mecury Drug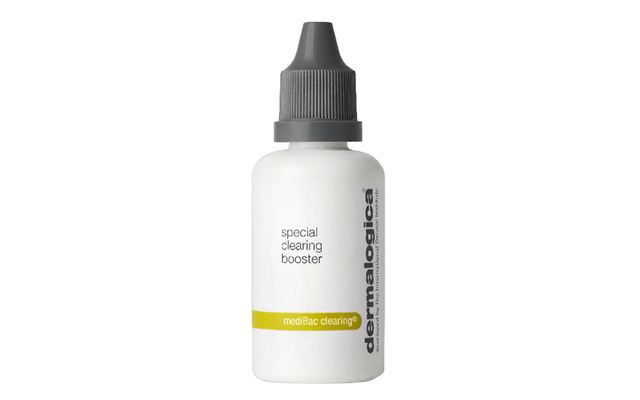 ADVERTISEMENT - CONTINUE READING BELOW
IMAGE Rustans
DERMALOGICA Special Clearing Booster (5%), P2550, Rustan's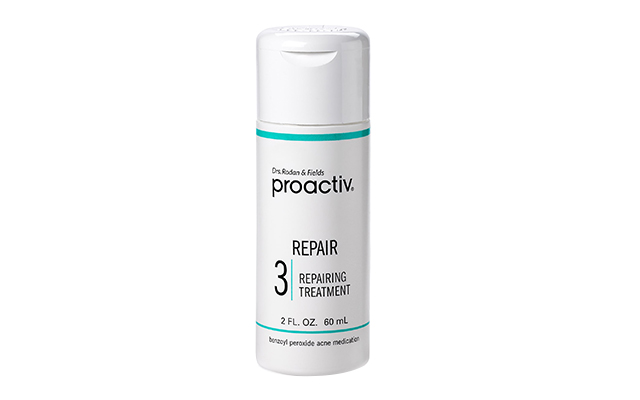 IMAGE Walmart
PROACTIV Repairing Treatment (comes in a set), P2495, Proactiv
Hey, Preview readers! Follow us on Facebook, Instagram, YouTube, Tiktok, and Twitter to stay up to speed on all things trendy and creative. We'll curate the most stylish feed for you!