The road to "I do" takes quite a lot of work—and nope, we don't mean the hurdles you had to go through in your love story. We're talking about the actual preparations involved in getting married. Especially if you're the proverbial "bridezilla," every decision takes considerable time, effort, and energy, from picking out your wedding dress and designer, to deciding on your venue, theme, catering, cake, photography and video team, etc. We know, we know: It takes a village to mount a successful wedding!
That said, you'd be remiss to forget about that one important bridal task: your beauty look! It would be a huge mistake to assume that you can easily achieve that bridal glow overnight and fake it with layers of makeup. With all the stress and anxiety that come with planning a wedding, skincare plays a crucial role in making sure you look your best on the day you finally walk down the aisle. And speaking from experience, the best wedding decision that I've made in that aspect was to become a Belo Bride.
ADVERTISEMENT - CONTINUE READING BELOW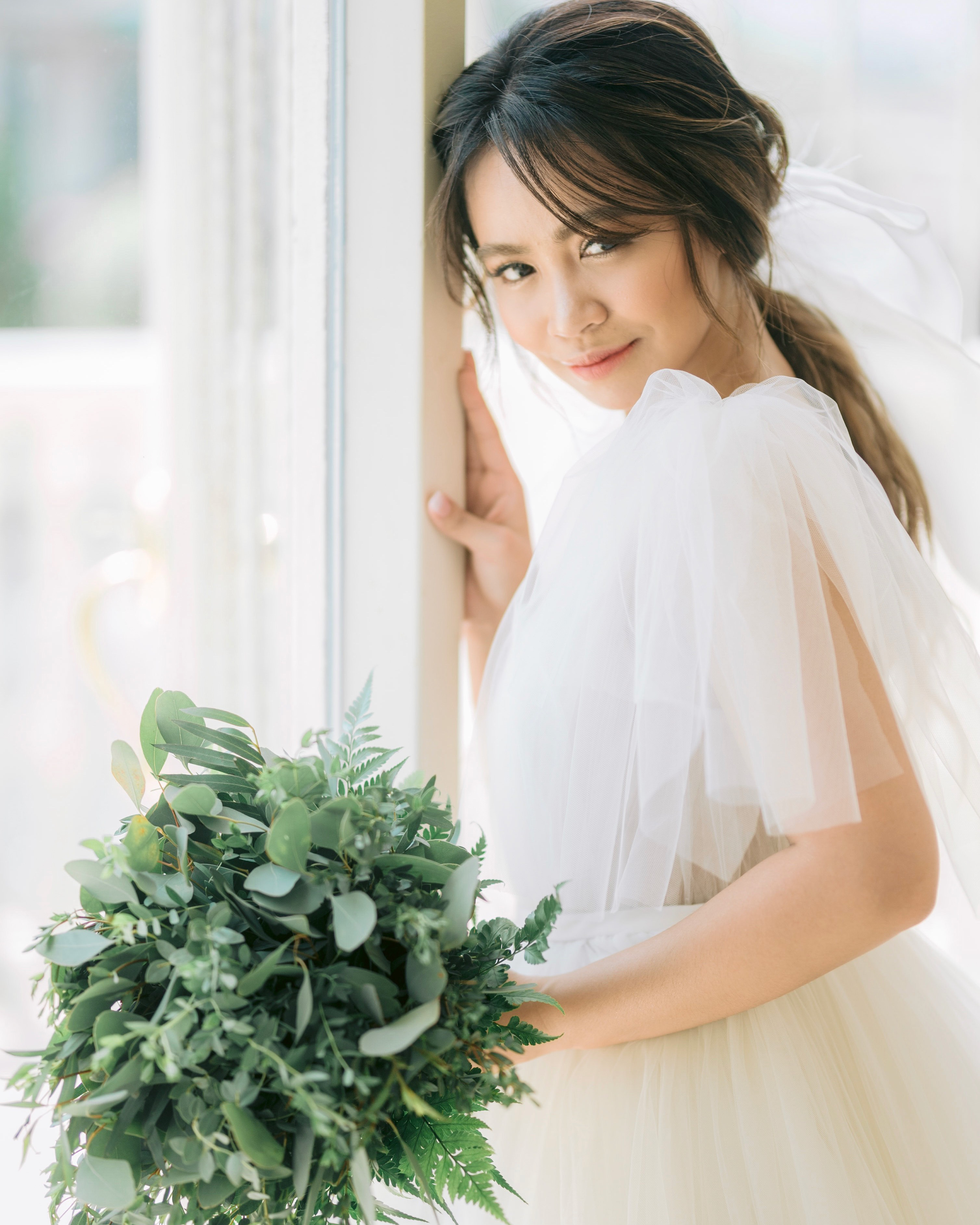 What Is a Belo Bride?
Basically, the Belo Bride program was created by the Belo Medical Group for brides-to-be who aspire to have their best skin ever on their wedding day. It involves a set of scheduled treatments that usually start at least three months prior to the big day. The specific treatments, tailored for each Belo Bride, largely depend on their personal skin concerns and beauty goals. It starts with an initial consultation with a Belo doctor, and from there, suggested treatments are "prescribed" to achieve optimal results within a given timeframe before the bride officially ties the knot.
CONTINUE READING BELOW
Recommended Videos
Celebrity Belo Brides include the likes of Anne Curtis, Marian Rivera, Coleen Garcia, Martine Ho, Georgina Wilson, Camille Co, Iza Calzado, and Isabelle Daza.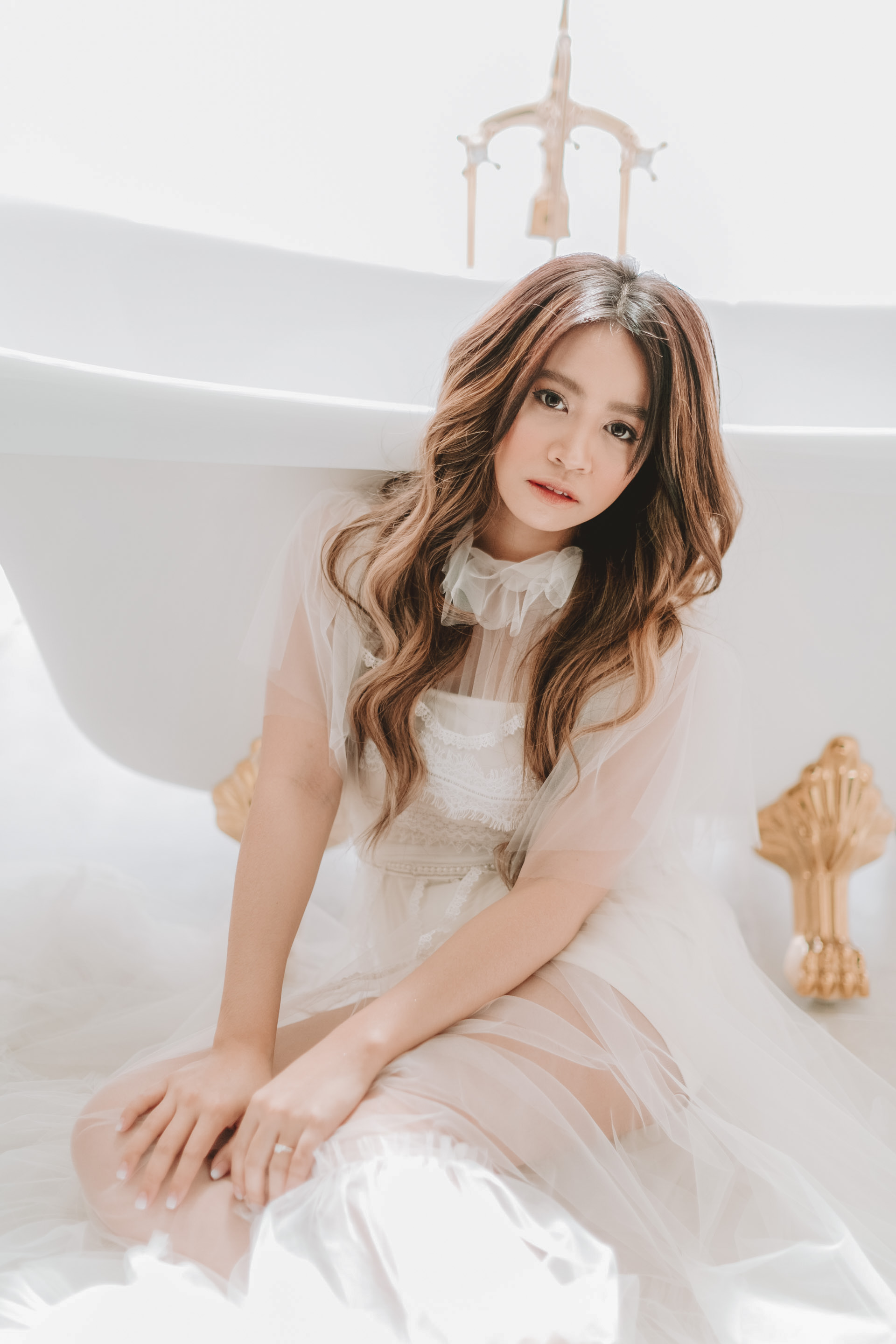 ADVERTISEMENT - CONTINUE READING BELOW
My Belo Bride Experience
I started my Belo Bride journey three months before my wedding date. As previously mentioned, the Belo Bride program begins with an initial consultation with a Belo doctor, who will then assess your current skin condition and ask about your top beauty concerns. Personally, acne has never been a huge issue to me and I already have a smaller face than average, so my general concerns mainly focused on dark circles and dull, uneven skin tone. My hero treatments were the Angel Whitening Laser, Cinderella Drip, and Honey Almond Cleaning facial, all of which I regularly did once a month. I also did the Skin Reboot three weeks before the wedding and the Hydrafacial a few days prior. All of these treatments worked in synergy to give me bright, glowing skin on my big day.
ADVERTISEMENT - CONTINUE READING BELOW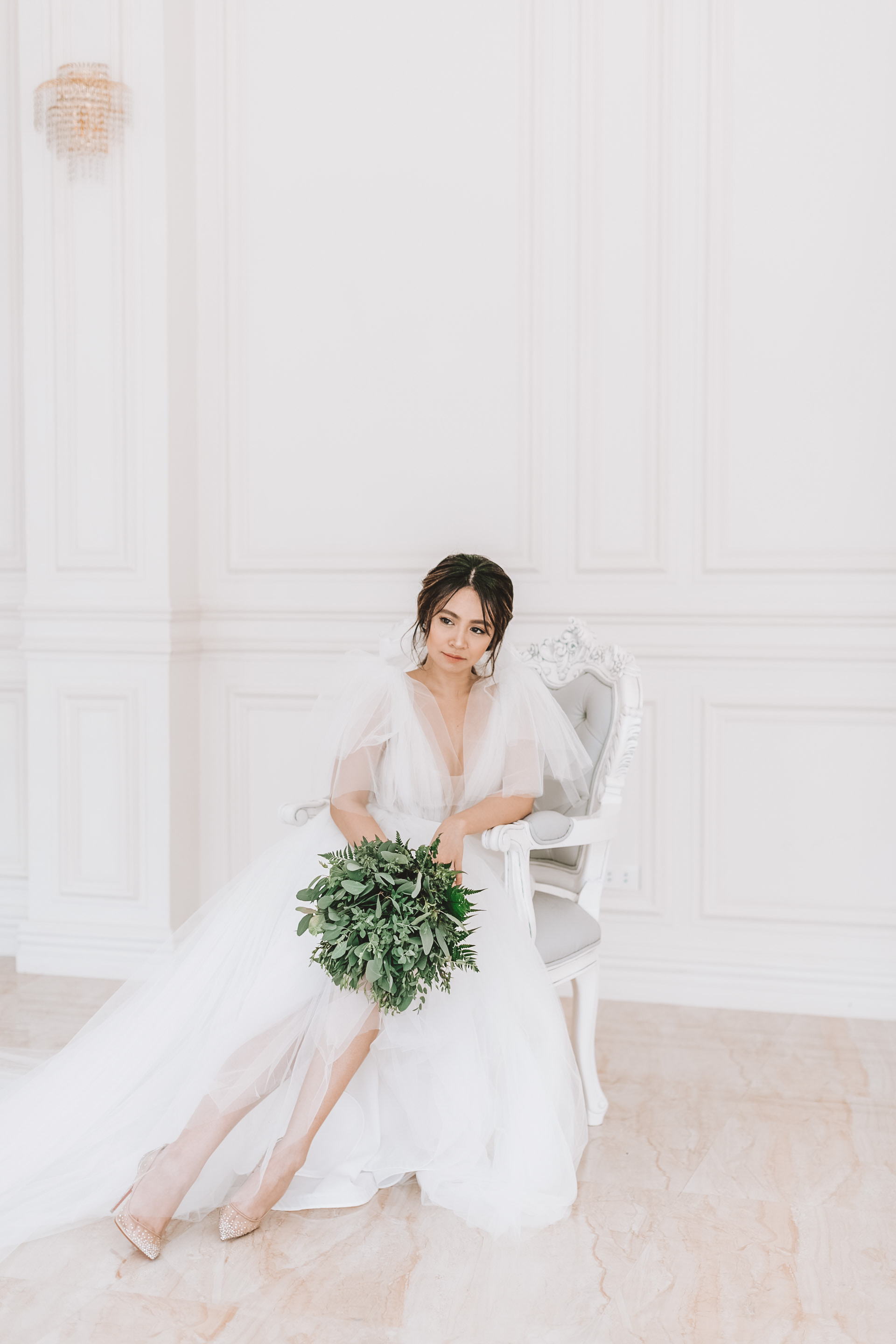 Apart from these treatments that were part of my Belo Bride program, I also turned to Belo whenever I had "skin emergencies." One such emergency was when I suffered from an allergy two months prior to the wedding, which resulted in wild rashes that eventually turned into dark blemishes that resembled birthmarks around my arms (imagine the horror and panic I felt!). Dr. Vicki Belo personally swooped in to save the day, prescribing me the needed topical medication and advising me to do more treatments for the affected areas, which included Angel Lightening Laser as well as LED light therapy. By the time I walked down the aisle, the marks were miraculously gone.
ADVERTISEMENT - CONTINUE READING BELOW
In addition to that, a few days before the wedding, two unwelcome zits also decided to show up on my face uninvited—my last skincare emergency as a bride-to-be, which, luckily, was easily addressed by a pimple injection or two.
In a nutshell, being a Belo Bride felt like I had a BFF on speed dial when it came to all things in the name of beauty. Apart from the relief of having someone to run to whenever I had "beauty emergencies," I always looked forward to my treatments and seeing visible results made me more excited and less anxious about my wedding day.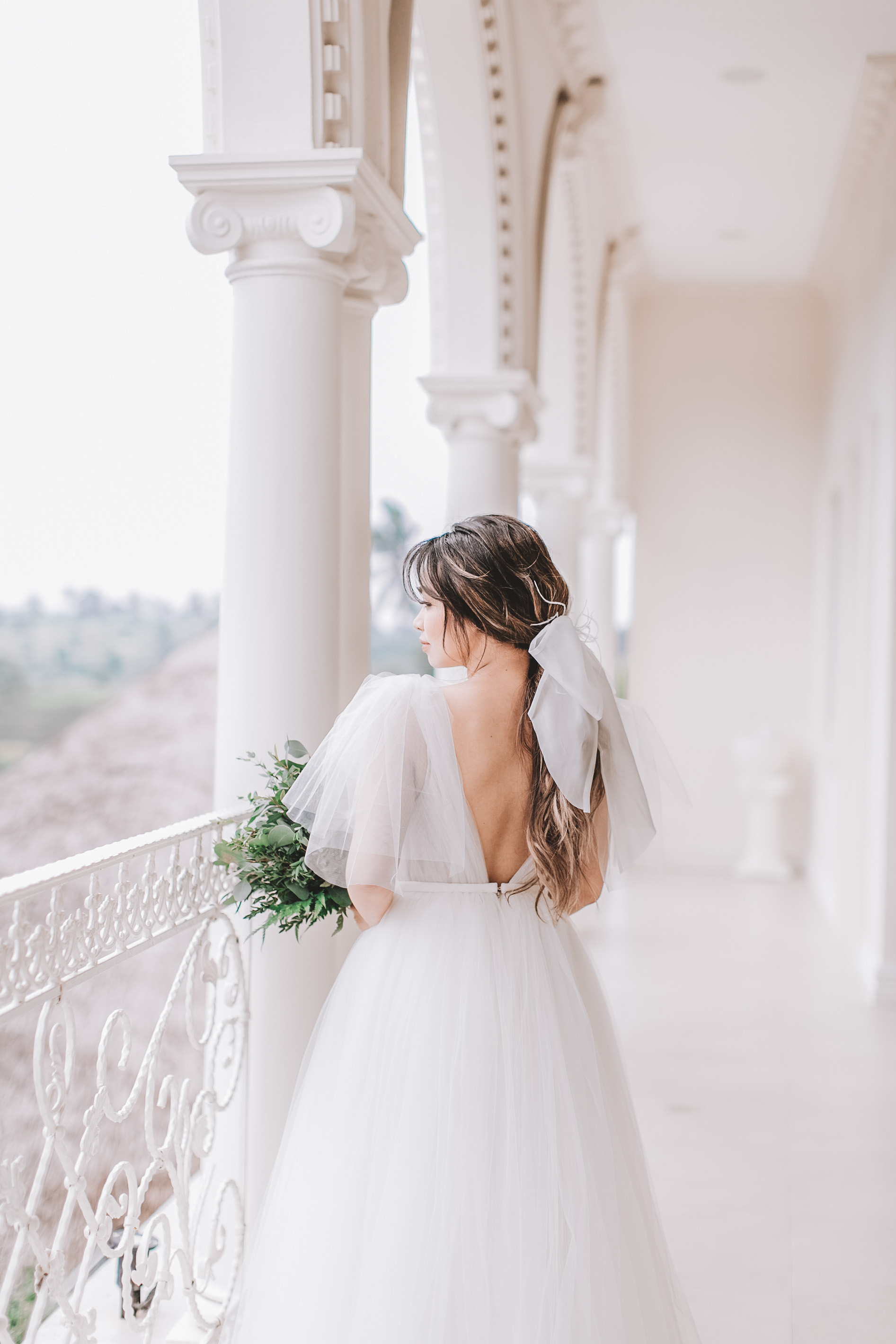 ADVERTISEMENT - CONTINUE READING BELOW
Interview with Dr. Vicki Belo
Want to know more about the Belo Bride program? Preview got in touch with Dr. Vicki Belo herself to shed more light on what it's like to be a Belo Bride, as well as share more tips on how you can have your best skin ever for your big day.
ADVERTISEMENT - CONTINUE READING BELOW
How early should a Belo Bride start her preparations for the big day?
"Personally, when I got married, I started my preparations three months before the wedding. I started to have scrub every week, because of course you won't just get it in one day. At the very least, you should start one month before. If you have problems with your skin: for acne, you should start three months before; acne scars, you should start four months—it depends on which issues you want to focus on. But of course, the earlier you start, the better."
ADVERTISEMENT - CONTINUE READING BELOW
Please tell us more about the Belo Bride program and how you achieve every bride-to-be's individual beauty goals.
We've created the Belo bride program for the face and body because I believe every bride must be at her most beautiful on her wedding day.
1. For the most important day of her life, of course she wants to look slim in any angle. If diet and exercise seem to have no effect. A few non-surgical slimming options she can consider are V-Contour; SculpSure (the 25-minute body contouring); and Exilis (at least five sessions, which must be done at least one month before your wedding).
2. We want our bride to turn heads with that radiant and glowing skin when she walks down the aisle! Get the luminous and smoother and fairer skin with IV Glutathione (at least eight sessions, twice a week). A week before the wedding day, make sure to avail a session of Body Scrub to have baby-smooth and soft skin; as well as Wet and Dry Dermabrasion to even out skin tone and boost radiance all over the body. Lastly, complete that healthy bridal glow with Belo's Hydrafacial with cleaning at least three days before walking down the aisle.
ADVERTISEMENT - CONTINUE READING BELOW
3. Hair-free body with laser hair removal treatment at least six months before your wedding day (at least eight sessions are recommended). This also helps banish chicken skin and lessens pigmentation.
4. Energy boost with Belo Multi-vitamin Infusion. This delivers cocktails of vitamins, minerals, and amino acids straight into the bloodstream to replenish energy supply and enhance your protection against stress and sickness.
These are just some of the basic and highly recommended procedures of the Belo Bride Collection that are guaranteed to help every bride achieve the perfect glow and physique on their big day.
ADVERTISEMENT - CONTINUE READING BELOW
What are the most common beauty concerns that brides usually go to Belo for and what treatments do you recommend for those?
"It is important to look beautiful from any angle and it would be good if there is no need to filter anything. To look as good in person as in photos is what we want to achieve for our brides.
"Brides don't want dark armpits and elbows when throwing the bouquet, right? Whitening could be done with Lumina Program.
"Also, this generation for some reason, maybe because of the hormones [or] the food they eat, girls have bigger arms and abdomen than the previous generation. I have been in practice for 30 years and that is what I noticed. If you want to make your arms smaller, because of course you don't want to wear long sleeves in the Philippines because it's so hot and you'll be a perspiring bride, it's better to have off-the-shoulder clothes. The best thing to do is liposuction at least four months before the wedding. If you don't want to undergo surgeries, we have many machines like Onda, but again, you have to start a couple of months before because there should be a month interval between sessions."
ADVERTISEMENT - CONTINUE READING BELOW
Do you have recommended skincare routine for patients who undergo the Belo Bride program?
"The best creams that I have ever found in the 30 years that I have been practicing is the ZO Zein Obagi line because it really improves skin quality, but of course it depends on your skin. If you have acne problems or acne scars, you really have to do the ZO program. But if you already have nice skin, then we can do the ZO program but much less or we can do the Filmed program using the Bionutriglow or the Luminovitaglow.
ADVERTISEMENT - CONTINUE READING BELOW
"For the body, the most common is the body scrub or the Wet and Dry Dermabrasion. That's one of the treatments that the husbands want their wives to keep on doing because it makes the skin so smooth and soft. It's so important to not only look good but also to feel good.
"But of course, there is no standard answer for this, it really depends per person. And at Belo, we really individualize our program."
ADVERTISEMENT - CONTINUE READING BELOW
What are the best beauty tip you can share with brides-to-be?
"Other than taking care of yourself by investing in treatments that can make you look at your best on the wedding day, it's all about perspective and attitude.
"Meditating 20 minutes every day before your wedding is important. Don't be a bridezilla. Even if everything is not perfect, your friends are there to celebrate with you so learn how to relax and chill out. Ditch the stress.
"Three days before, start what we call a 'bride diet.' This is when you start eating lettuce to clean out your system and stop any breakouts. Eat salmon or cold fish because this is very rich in omega 6 fatty acids and omega 3. It will help you glow as well.
"Drink lots of water, if you can go up to 10 to 12 glasses a day to really flash out all the toxins, do it.
ADVERTISEMENT - CONTINUE READING BELOW
"And most important is to pray. They say, 'Peace of God which surpasses all understanding,' that is very important on your wedding day. You have to enjoy your wedding because it only happens hopefully once in your lifetime. And if you're not present because you are too worried then you don't really get to enjoy the moment."
ADVERTISEMENT - CONTINUE READING BELOW
For appointments or inquiries, contact 8819-BELO (2356) or visit their official website belomed.com.
Related Stories from Preview.ph



Hey, Preview readers! Follow us on Facebook, Instagram, YouTube, Tiktok, and Twitter to stay up to speed on all things trendy and creative. We'll curate the most stylish feed for you!